Dry onion soup mix is EASY to throw together in 5 minutes or less. All you need are some spices you probably already have in your kitchen pantry!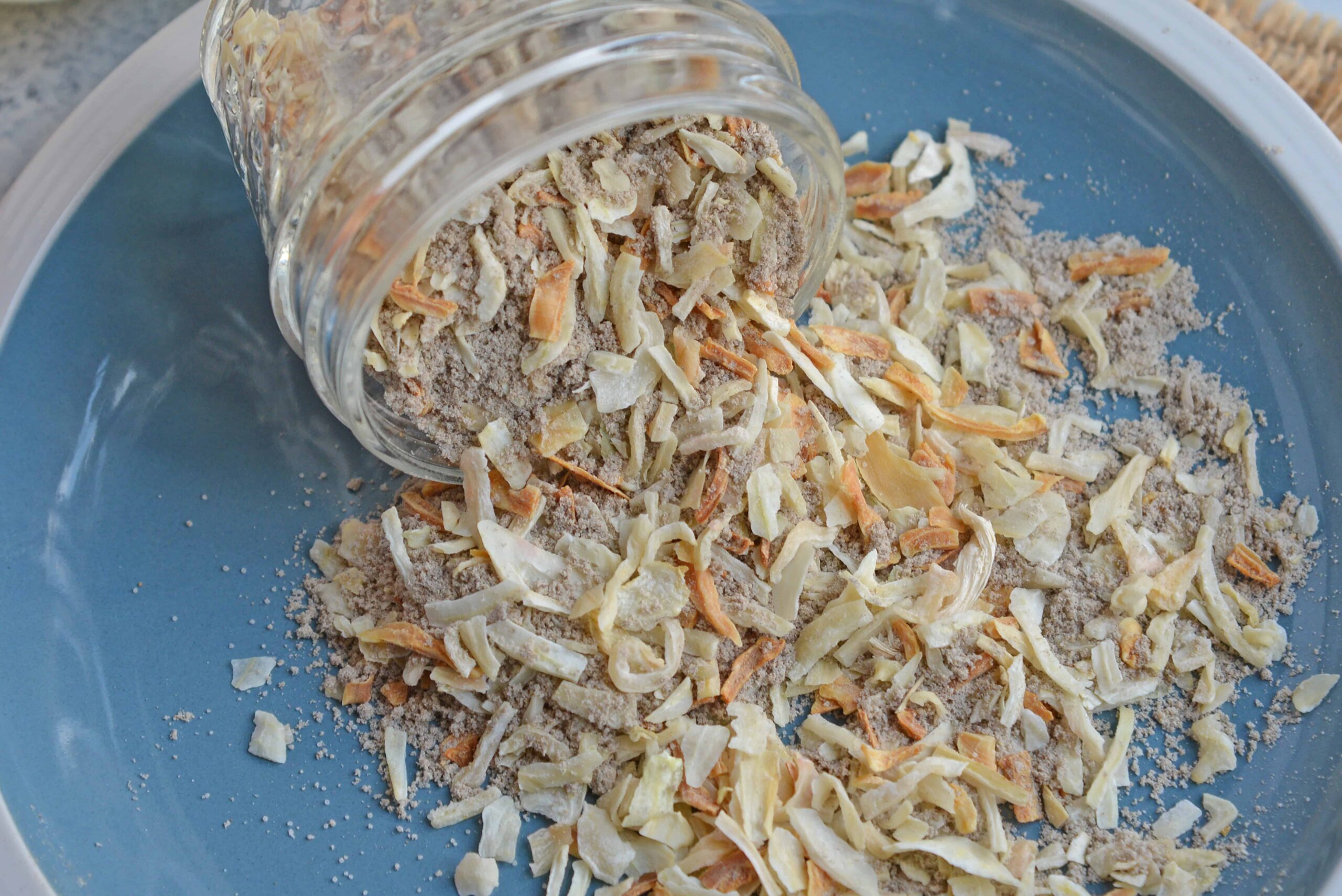 What is onion soup mix?
This soup mix is made from simple ingredients that include:
dried onion flakes
beef bouillon
onion powder
garlic powder
parsley flakes
celery salt
smoked paprika
black pepper
sea salt
You'll never have to buy it from the store again once you see how easy it is to make, and how much better it tastes when you do it yourself.
Another tip, make a couple batches and keep them in an airtight container in your fridge. You can also package them cutely and give them as gifts.
I also want to make a confession: I've never actually made soup with Onion Soup Mix. I know! GAH!
I've mixed it into ground beef for burgers and meatloaf, folded with sour cream for dip, roasted it with potatoes, add it to pot roasts and my personal favorite, made pork chops but never have I ever actually made soup.
The base of beef bouillon makes an excellent beef broth, but also seasons other dishes perfectly.
For most recipes, keeping it chunky and whole is perfectly fine, but if you are looking for all of the flavor, but a fine blend without large pieces of onion, try using a spice grinder to blend it up.
Recipes that use onion soup mix: