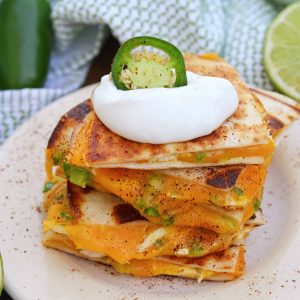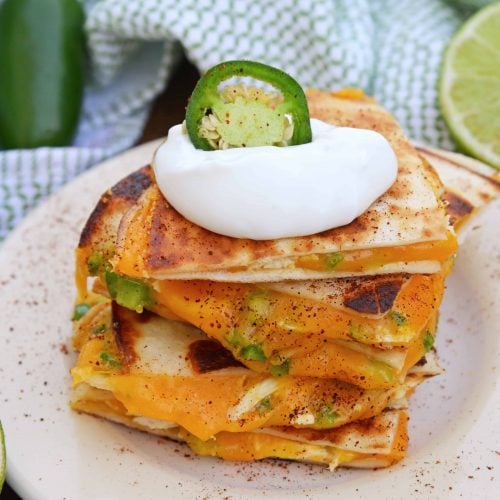 Cheesy Jalapeño Quesadillas
Cheesy, spicy and shareable Cheesy Jalapeño Quesadillas are the gooey appetizer everyone loves. Stacked with cheddar cheese, fresh jalapeños and shredded chicken, they are ready in just 10 minutes!
Print
* Every week I pick a store-bought garlic and herb rotisserie chicken. Pre-cooked shredded chicken is the best chicken hack. It can be thrown into quesadillas, soup, chicken salad or eaten on its own. And you if you have some leftover at the end of the week, simply shred and freeze it.