*I received compensation for this post, all opinions are my own.
How to expertly pair wine with food without being a sommelier. Learn a few party tricks and pair like a pro!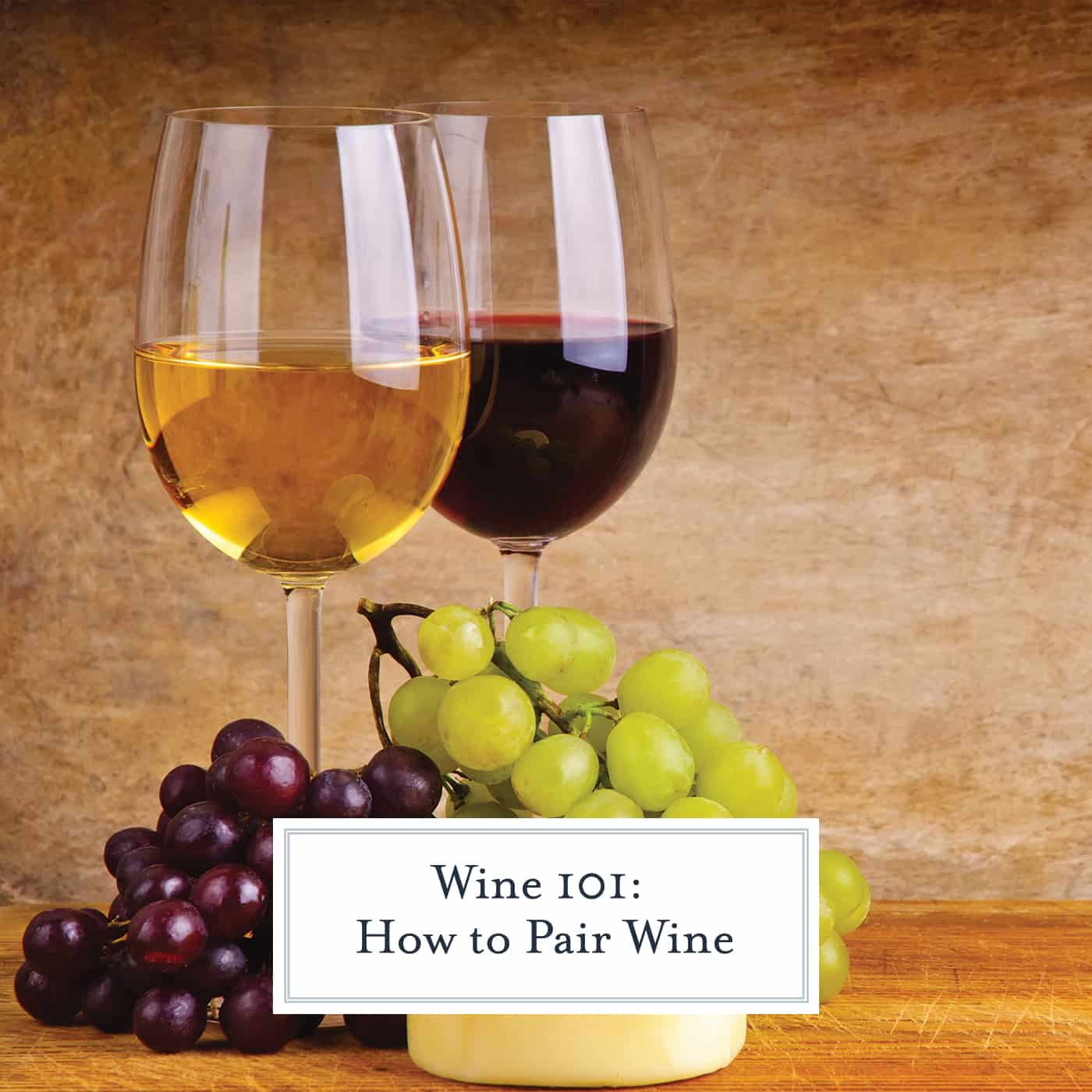 Before you set out to pair wine, you must first be able to read wine, otherwise staring at an aisle of wine can be intimidating. If you haven't read the first installment, take a moment to backtrack.
Information shared is based on my recent trip to Chicago, we actually Geneva, Illinois, to visit the ALDI test kitchens, where I received the best tutorial on wine tasting and pairing from sensory expert Gail Vance Civille and Certified Sommelier Leslee Miller.
I left with a new found confidence in my ability to enhance meals with the use of wine and I hope I can pass on at least a little bit of that confidence to you.
Below are a few tips to pairing wines:
Match like flavors and smells. Pair the same flavors of wine to the elements of your food. For example, if your are preparing Stuffed Chicken with Currants, Spinach and Apple Gravy, try to find a wine that is slightly sweet with apple notes.
If you have a woody, earthy dish, such as Creamy Three Mushroom Risotto, you want to pair with an equally woody and earthy wine, sometimes described as "dirty". Or a citrusy meal, like Ancho Citrus Salmon with a wine with orange flavors.
Pair with complementing flavors. Sometimes you might not be able to match flavors from wine directly to your dish. In this case, I like to use my #1 most used cookbook, which is actually not a cookbook at all, it is my Flavor Bible.
It is essential for any home cook and lists flavor pairings for nearly every edible ingredient out there.
Heavy with heavy and light with light. Big wines go with big foods and likewise, lighter foods go with lighter wines and bubbles. Classic Prime Rib, heavy and fatty would pair well with an equally heavy Cabernet and an appetizer like Crab Bruschetta with a lighter sparkling.
What grows together, goes together. This is similar to matching like flavors. Italian wines pair well with Italian foods. A nice Frutti di Mare Fra Diavolo would pair well with Chianti or a Spanish wine with Seafood Paella.
Throw out the old rules. The old rules of whites with chicken and fish and reds with beef are out the window. You are much better off pairing with like flavors and smells.
This also goes for using the correct glass. There are not only two glasses, white and red. In fact, what are traditionally burgundy bowls can be the best choices for many whites.
Ask a professional at your local wine store which is the best glass to serve your choice wine. This greatly impacts the smell, which can then impact the flavor.
Sparkling is an extremely versatile wine. This isn't just bias because I love my bubbles, it is actually true! Bubbles are light enough that they will not greatly impact the flavor of a dish.
Bubbles are also good for cutting through high fat, salty dishes and those high in dairy, like a cream based sauce or cheesy dish. It is also the best choice to take as a gift.
Let your guests decide. If Uncle Willis is adamant that he does not like red wine, then don't force him to drink red wine. Set out several bottles of wine you think would pair well and encourage your guests to taste test and explore.
Sometimes you might even select a wine based on the name or label and use it as a conversation piece. I'm in love with this Flirty Bird from ALDI, cause who doesn't love a rooster in heels and pearls?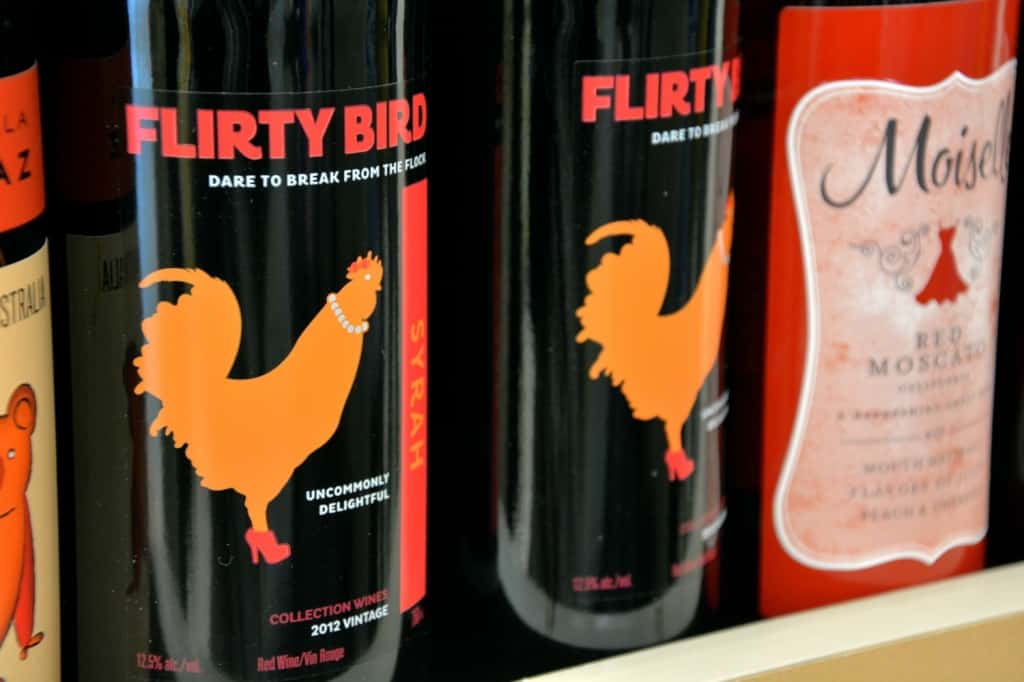 Look at the label. Information on the notes, region and weight of the wine should be available on the label. ALDI wines offer the most comprehensive and easiest to read labels for wine pairings.
ALDI wines are also among the most affordable. Expensive does not necessarily mean it is better.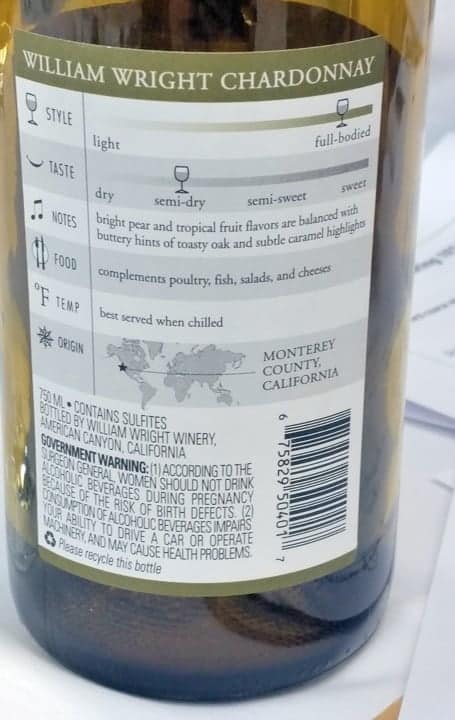 As you explore more wines and develop your own ability to identify the flavors and notes, you will also build your ability to pair the perfect wine!
Also check out our guide to Port Wine for beginners!
Cheers!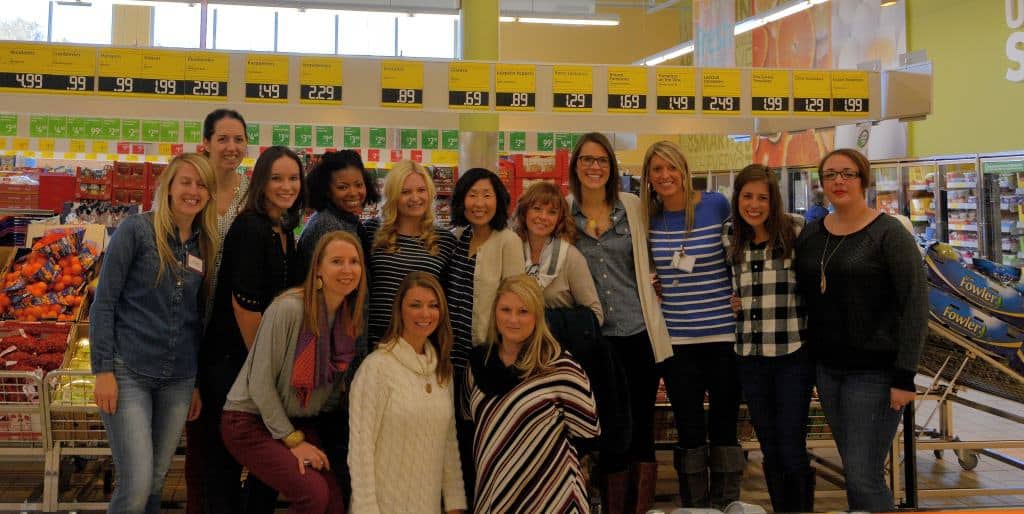 I want to thank ALDI for a fantastic trip and introduce you to the other fabulous ADLI food bloggers!