This post was sponsored by NatureSweet, but all opinions expressed in my post are my own.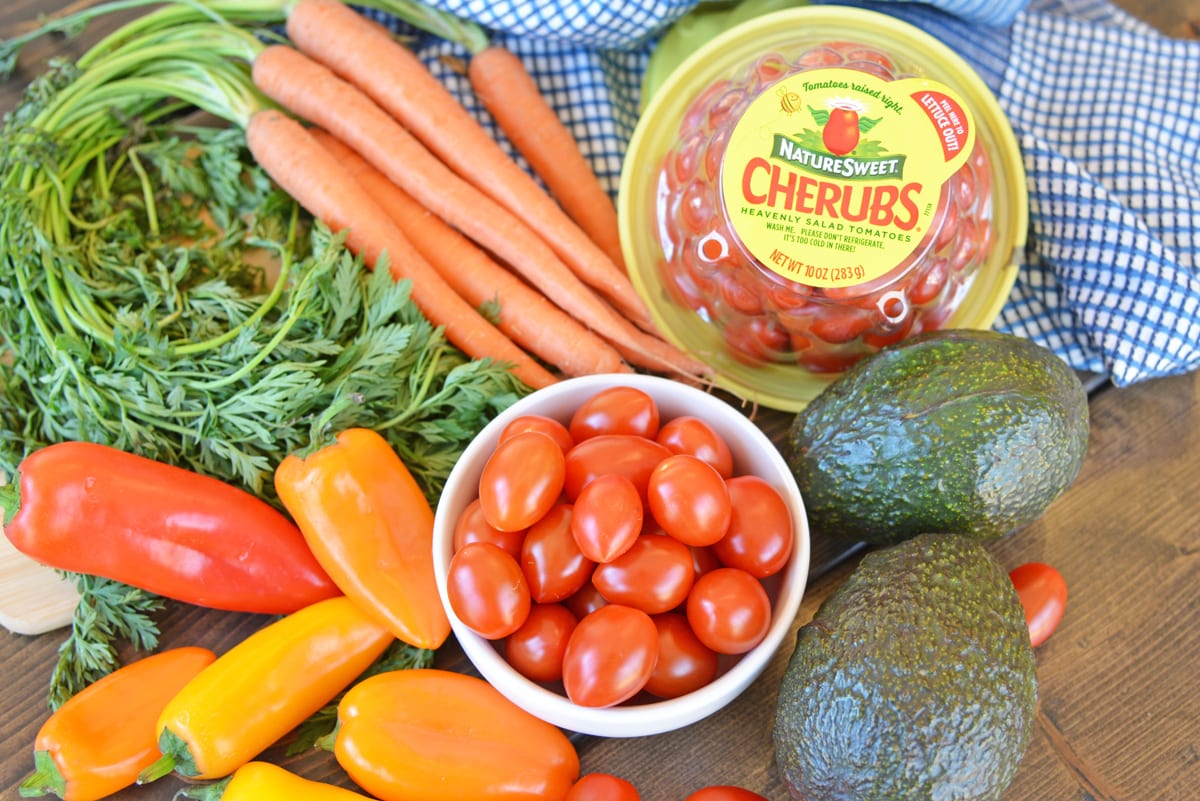 There are a couple of fresh produce items on my standing grocery list: tomatoes, bananas, and avocados. While I'm not too picky about my bananas or avocados, I am super specific when it comes to tomatoes.
They are a daily staple for my family in everything from breakfast, lunch, and dinner to snacking, and there is nothing more disappointing than opening a container to find they are lacking flavor, or a few have gone South. After many years of tomato purchasing, I've found one brand I can rely on for flavor, freshness and quality: NatureSweet.
NatureSweet tomatoes come in several varieties, but all of them stand out with the unique container that looks like a cone. Turns out this can double as a strainer and a storage container – all of which is also recyclable. Considering our extensive kitchen renovation, anything that saves me doing extra dishes is a bonus!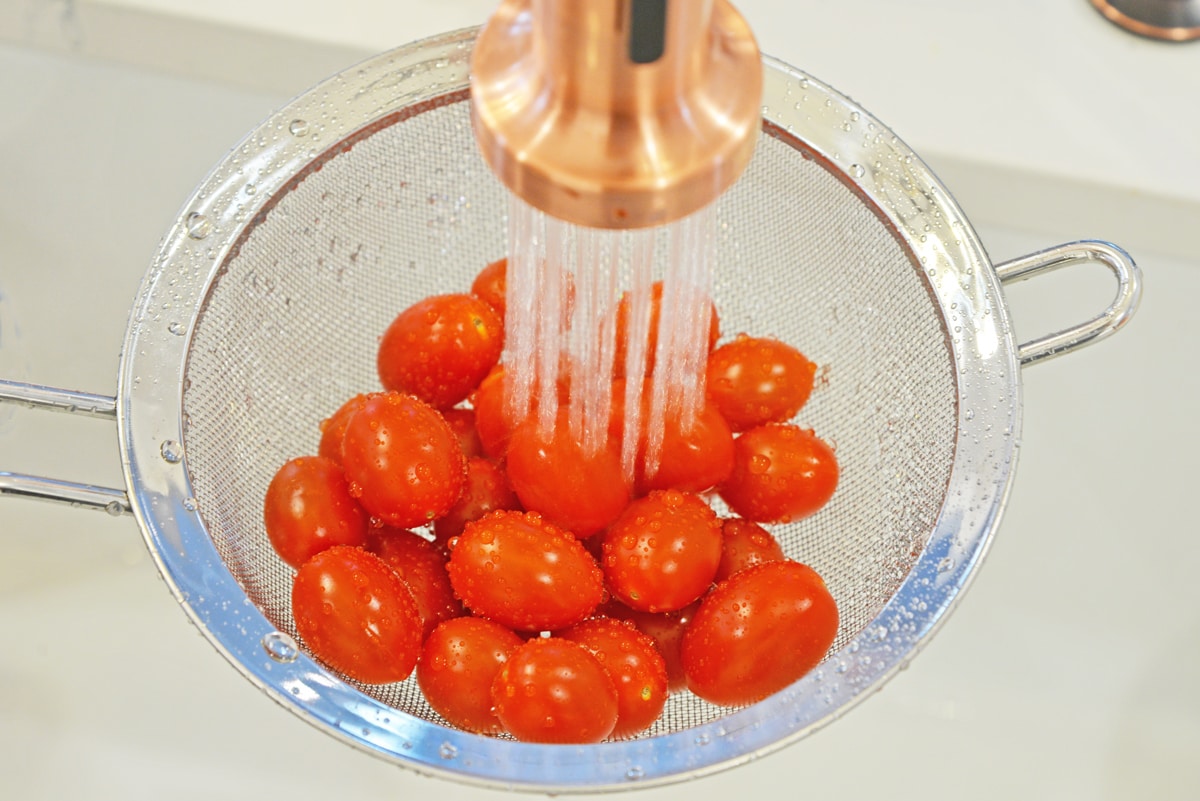 My favorite and most versatile variety are NatureSweet Cherubs grape tomatoes. They are brilliantly red, juicy and can be combined into nearly any meal. A little smaller than cherry tomatoes, they are the ideal size for quick snacking or throwing onto a salad whole – no cutting required!
NatureSweet is a brand worth getting to know. They value their Associates and even profile them under each label (just peek next time you buy a container). As a manager myself, I can agree that a company that treats their employees with dignity, respect and offers personal and professional growth also lends itself to happier and more productive people, which trickles down to the quality of the product.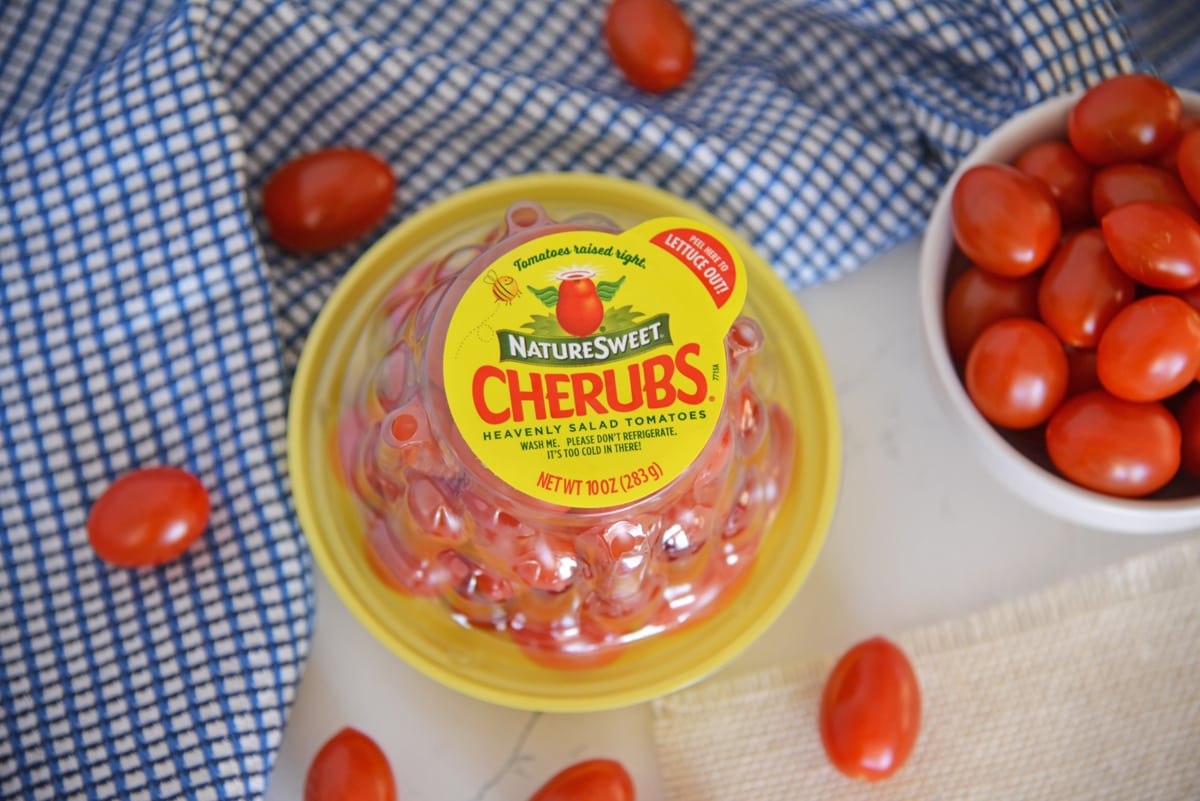 After personally caring for each crop, NatureSweet Associates hand pick and package each tomato. They are non-GMO, not treated with harsh chemicals and shipped within 24 hours of packaging, which is quite impressive. You can even track who cared and packaged your tomatoes!
Now let's get down to the nitty gritty: how to incorporate more tomatoes into your life!
Add them to your salad. This is the most obvious one, so we will start there. Packed with fiber, lycopene, vitamin C, beta-carotene and plant-based vitamin A, it is my opinion that all salads should include a handful of bright NatureSweet Cherubs. They enhance color, texture and flavor on nearly any bowl of greens.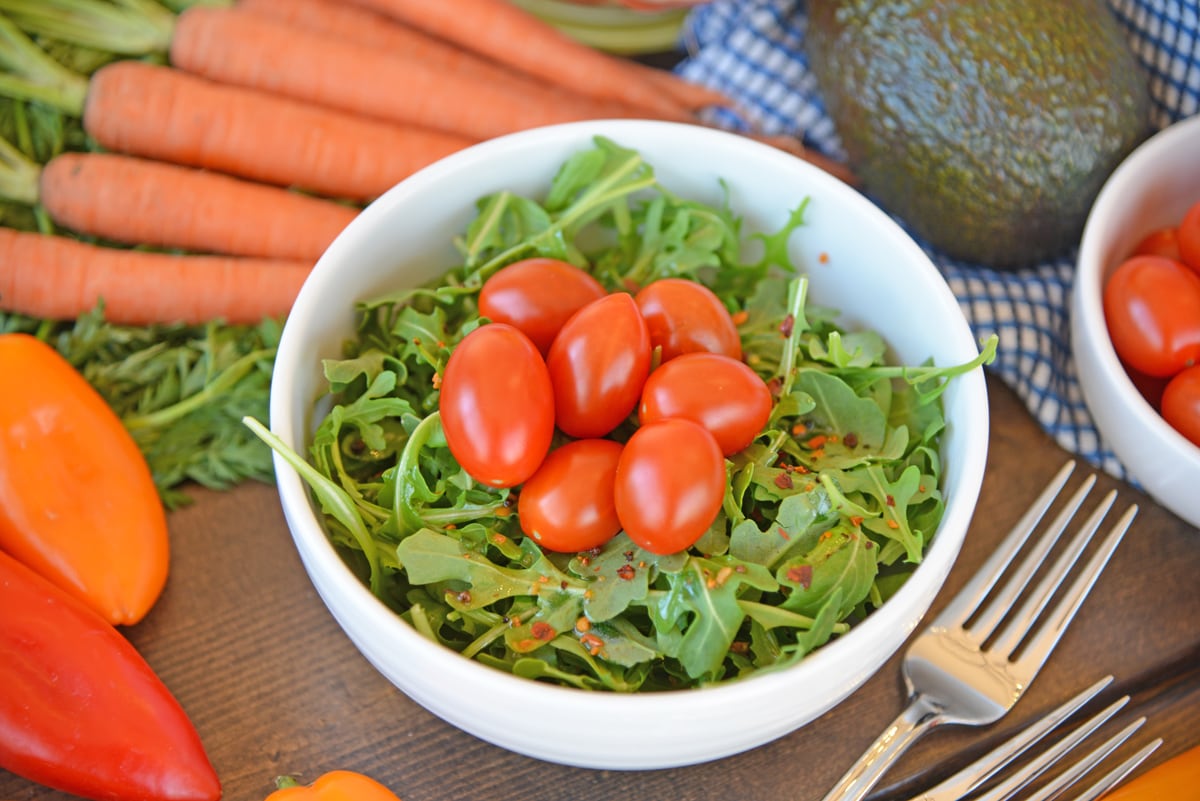 Snacking. With or without dip, grape tomatoes make for a satisfying snack on the go. Just pop a few in a plastic baggy and you are all set.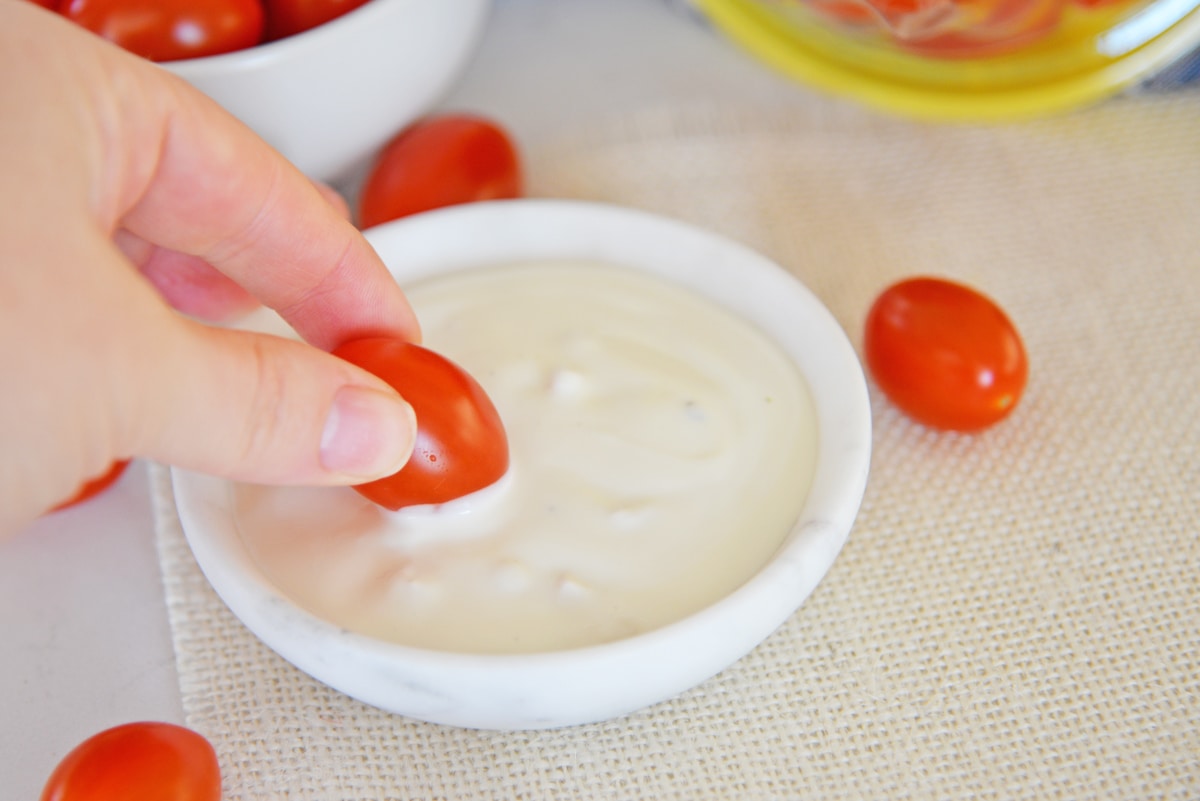 Edible Garnish. I am all about colorful garnishes to elevate a plate, but they must be edible. I've never found a dish that couldn't be perfectly paired with fresh tomatoes. Whether lightly charred, halved or even gently carved into cute little flowers, they bring joy to any dish.
Skewer Them. Whether you want to give them a quick trip across a flame for a nice char or alternate with mozzarella balls, these make a quick and impressive appetizer for last minute guests or a cozy happy hour on the porch.
This is a sponsored post written by me on behalf of NatureSweet Tomatoes.