A big thanks to the Visitor's Bureau of the Brandenton Gulf Islands for the tour of Pine Avenue and local eateries. All opinions and statements are 100% my own.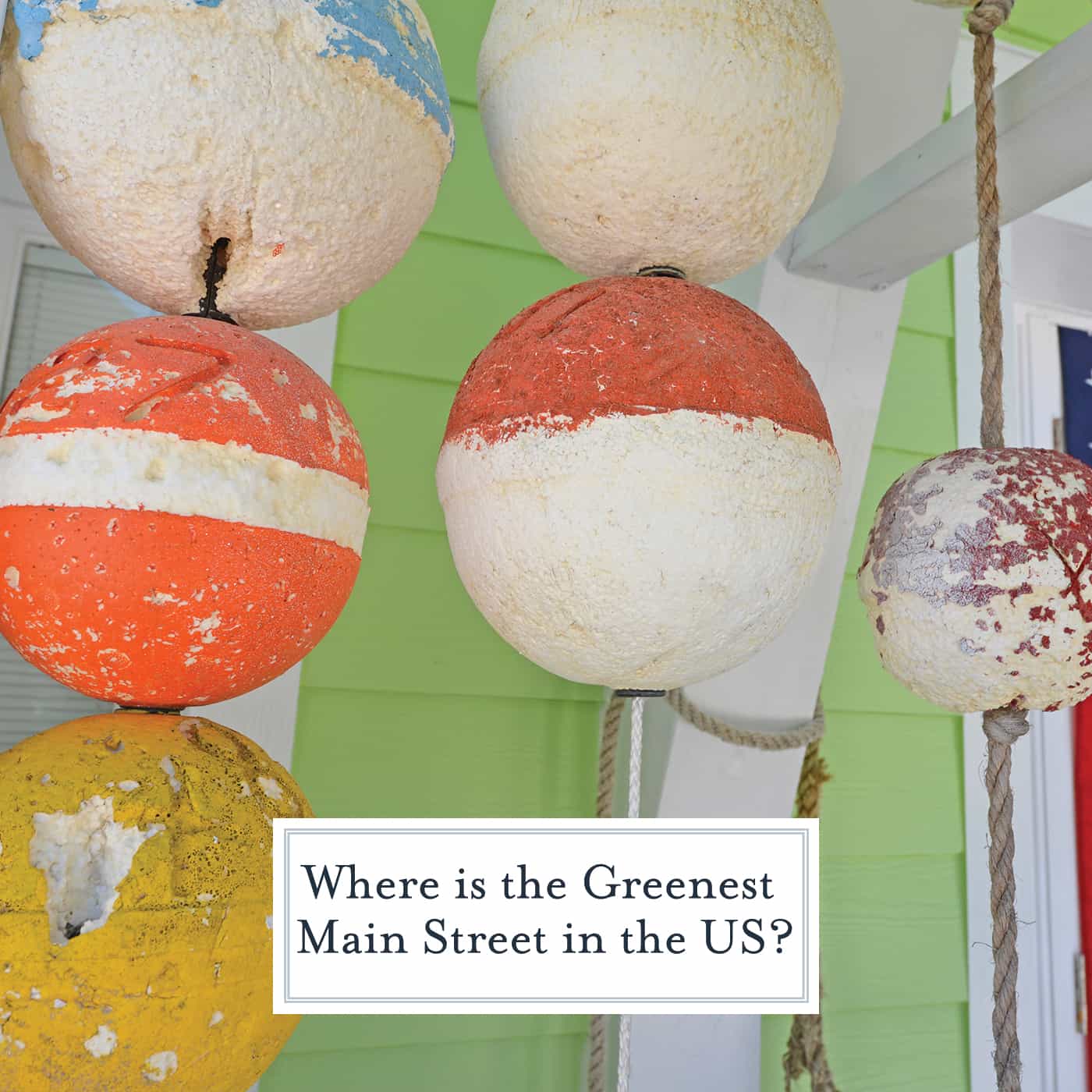 Where would you expect the greenest main street in America? Portland or San Francisco, perhaps? It is actually Pine Avenue on Anna Maria Island, one of a trio that makes up the Bradenton area on Florida's gulf coast.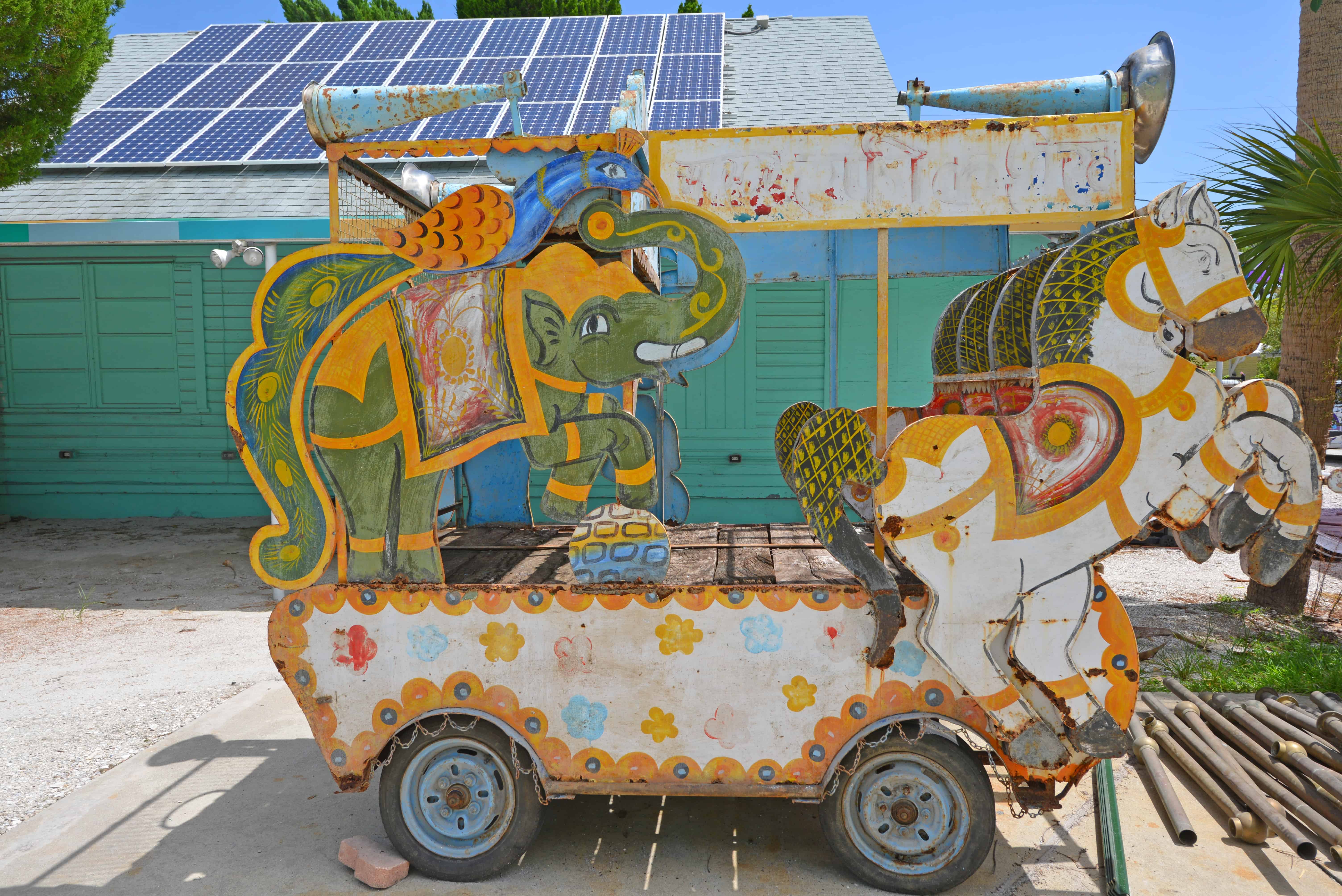 This hidden gem is a diamond in the rough for family vacations, boasting "Old Florida" charm. Leave behind the jumbo resorts and chain restaurants for quaint shops and restaurants owned by locals, who are just as passionate about food as they are about the ecosystem and sustainability.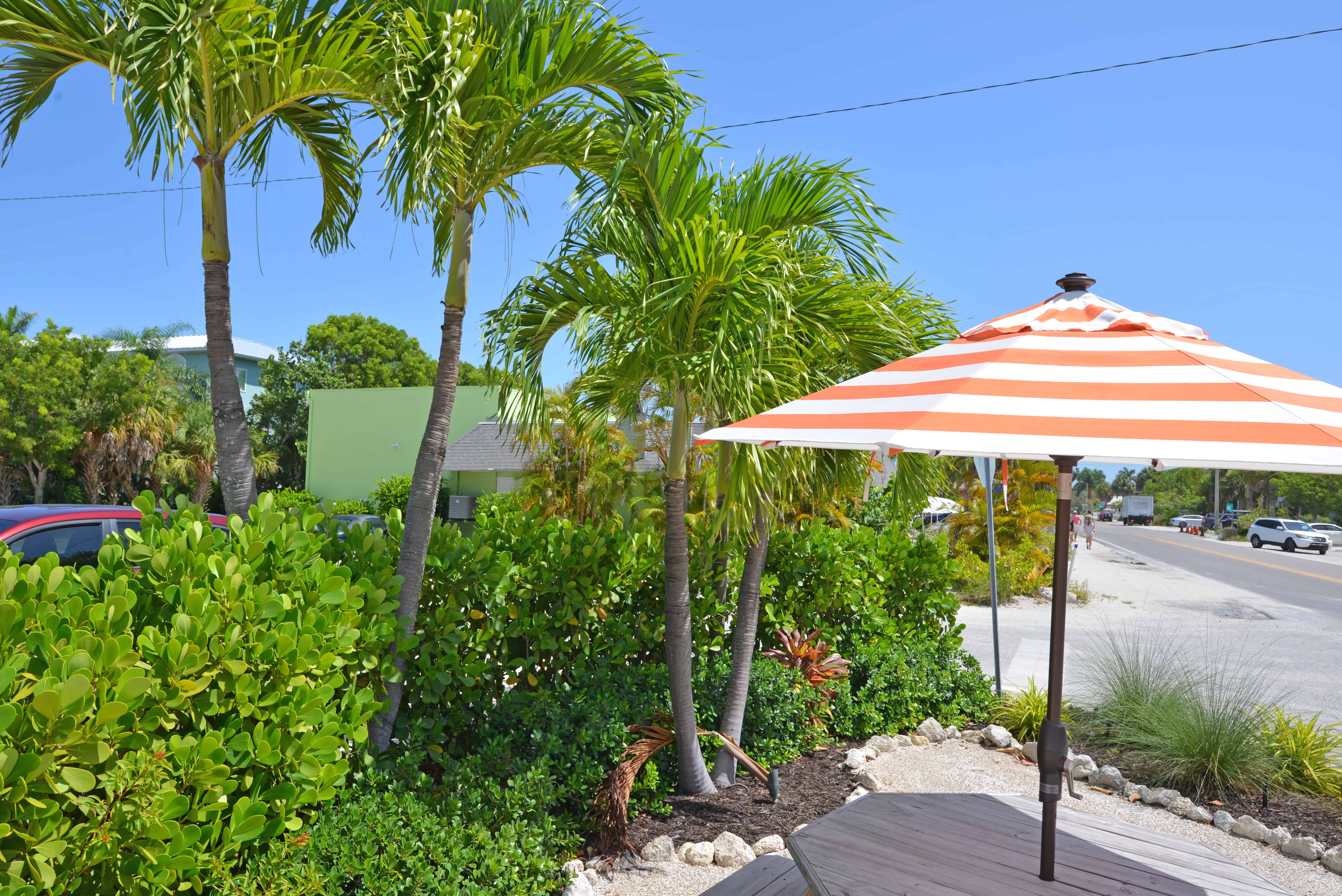 Pine Avenue was recognized by the United Nations in 2014 for their part in sustainable tourism, visiting and developing a manifesto for other locations to learn from and how to become a LEED Certified Green Village.
What exactly does Pine Avenue do differently?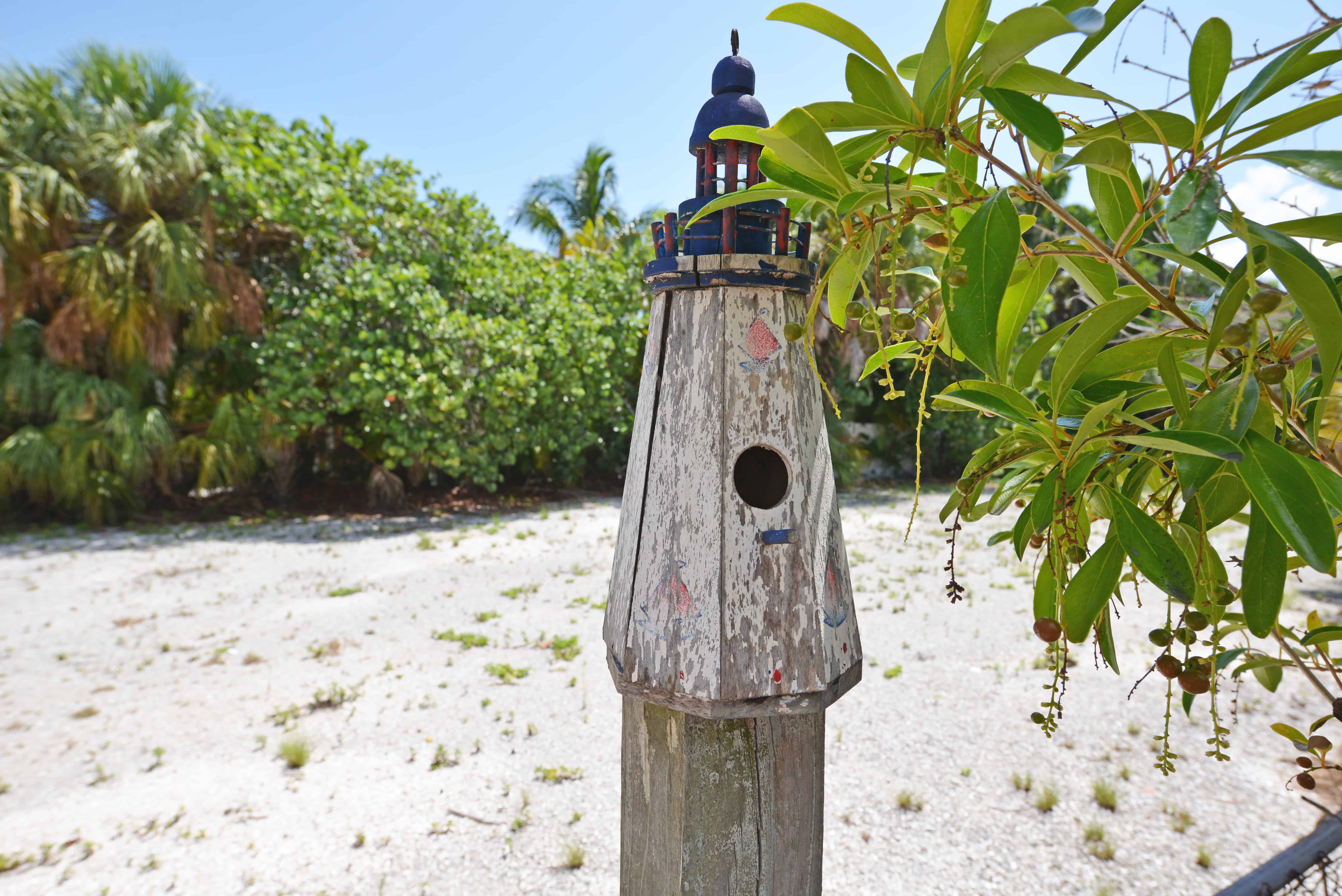 Energy Efficient and Storm Strong Buildings– As part of a restoration project, buildings on Pine Avenue are constructed with insulated concrete forms from a company located in Stuart, Florida.
The fortress like structures are securely fastened to the ground using steel and then filled in with concrete to be able to withstand extreme wind conditions.
The insulted walls also help to regulate temperatures inside the structure. Hurricane windows with full solar heat gain are installed for both temperature control and durability. Tank-less, "on demand" hot water systems replace that traditional tank to conserve water and energy.
Many of the buildings have incognito solar panels and also serve as both residences and business spaces. Note that no building on the island is over 3 stories tall to keep with the charm.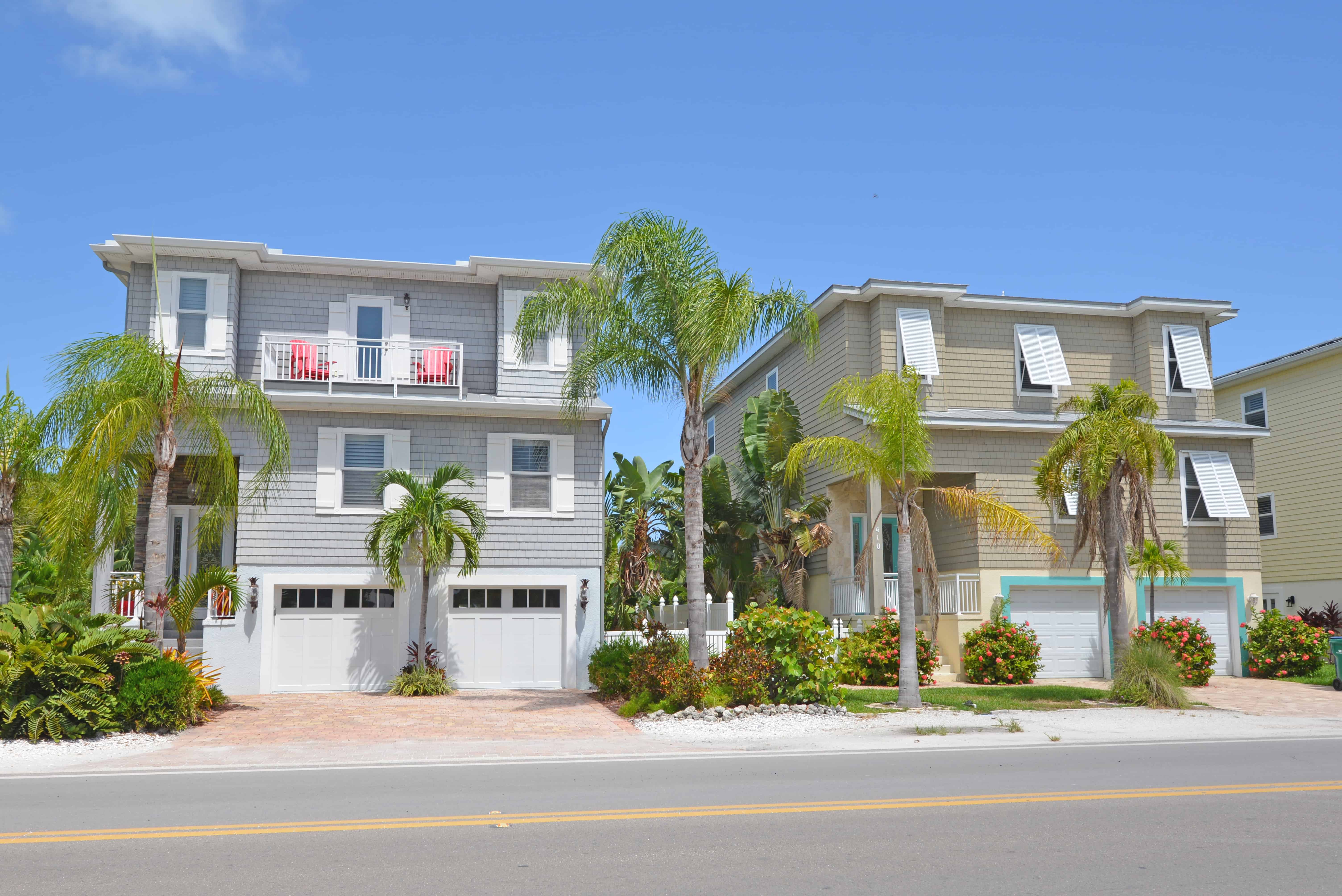 Landscaping and Vegetation- Between the buildings, enjoy community gardens, crushed seashell sidewalks and native landscapes that require minimal upkeep or additional watering.
Fruits and vegetables are up for grabs in the gardens maintained by the University of South Florida's Culinary Innovation Lab and scan-able codes are posted for quick access to simple, healthy recipes. Encouraging farm-to-table noshing doesn't end at the gardens.
Farm-to-Table Dining- Look around and you won't find any chain restaurants or traditional fast food. The locals take pride in their dishes and prefer to use local and sustainable produce, live stock, dairy products and seafood from the Cortez Fishing Village.
Waste is composted and the cycle begins again. Click HERE for more ideas on where to eat!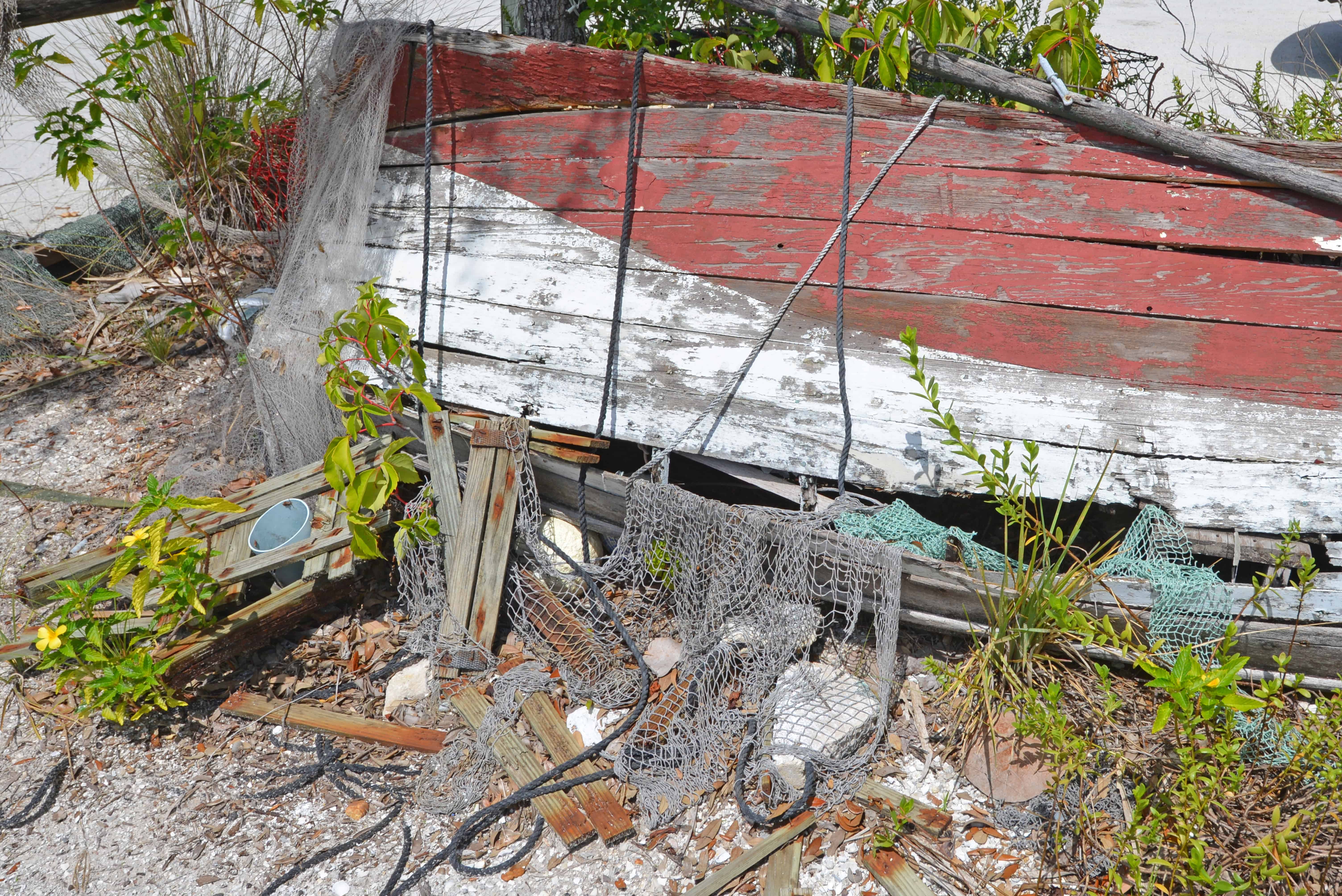 Bunker Hill Vineyard and Winery- Even the wines are green (well, red). All wines are 100% produced from Florida grapes and fruit infusions and bottled in 100% recycled bottles with no labels, real cork and recycled shipping containers. The irrigation system is solar powered and uses collected rain water.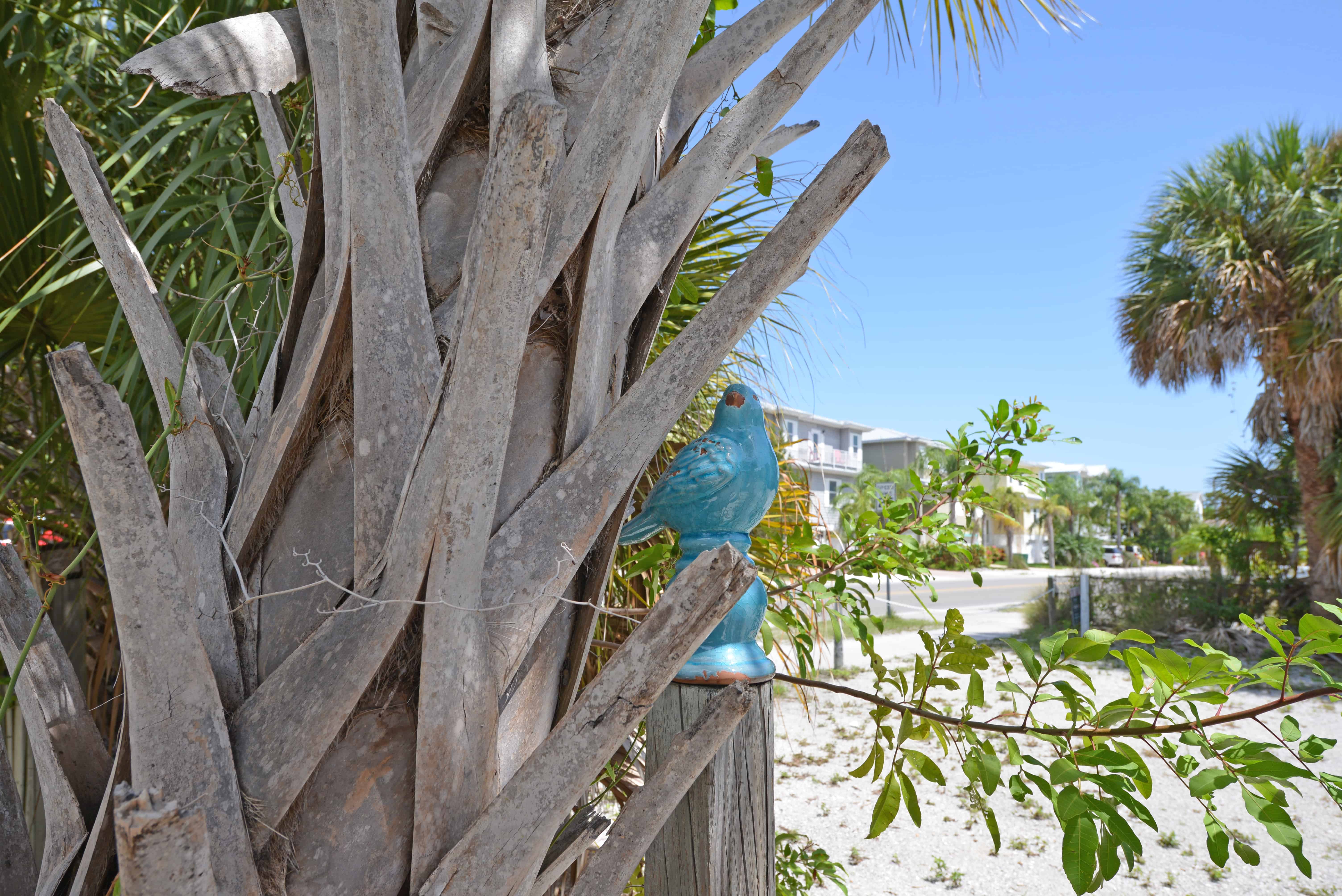 Piers and Beaches- at the end of main street, enjoy a stroll along the Anna Maria City Pier. Five of the pristine white sanded beaches in the Bradenton area are Blue Water Certified and declared to be eco-friendly.
If you do come in contact with a dolphin or manatee (we had one swim right on up), make sure to not touch or feed them, just enjoy their natural beauty and friendly nature. Make sure you pack my beach essentials you didn't even know you needed before you head out!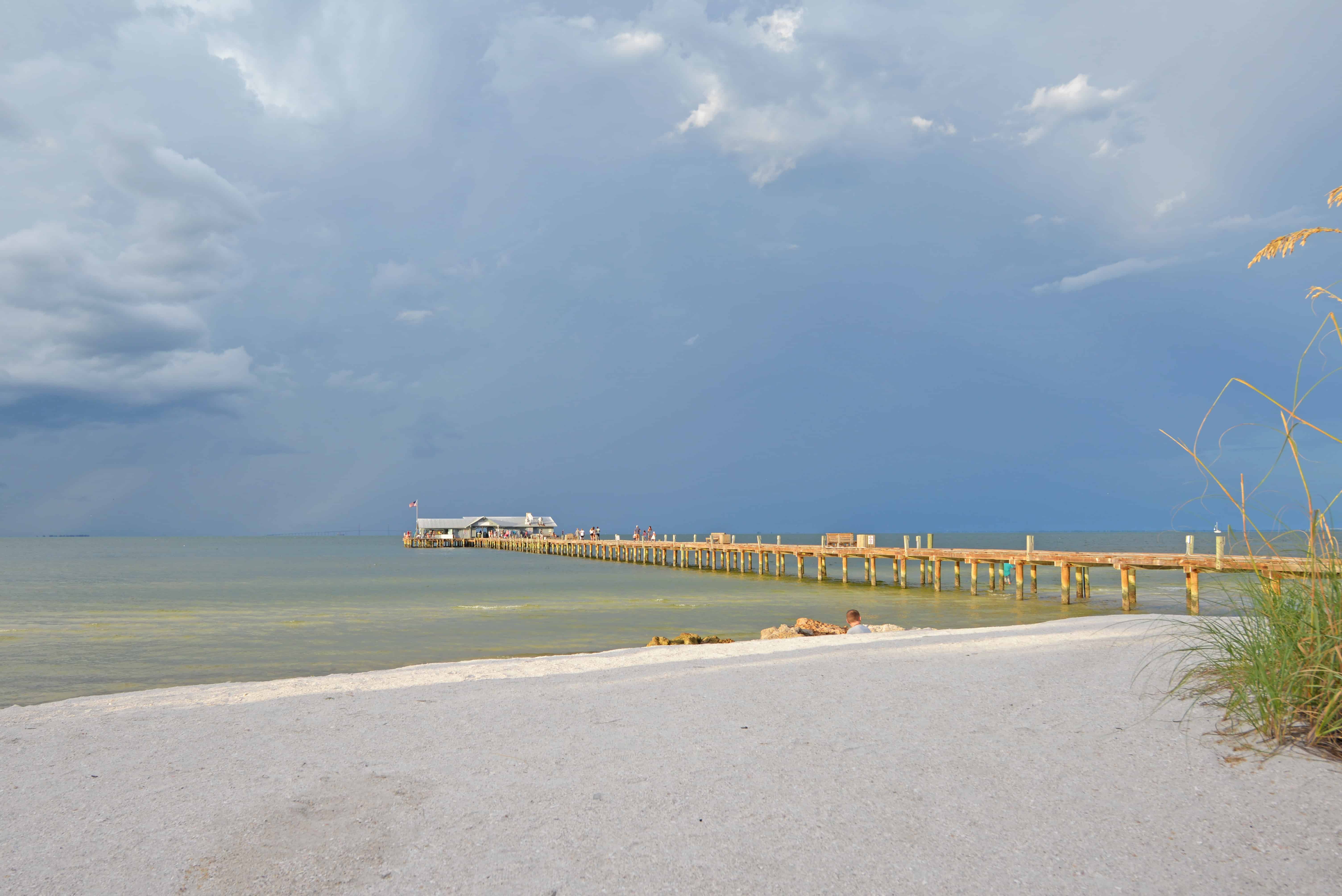 We enjoyed our stay at the Tortuga Inn, the perfect blend of hotel amenities and rental features, such as kitchens, laundry and spacious spaces. The pools were perfect for relaxing after a day at the beach or parasailing.
Getting around the island is easy. While we darted here and there in our roomy Kia Sorrento, there is also the Anna Maria Island Trolley and the Monkey Bus (no live monkeys, I asked). Many visitors also rent souped up golf carts.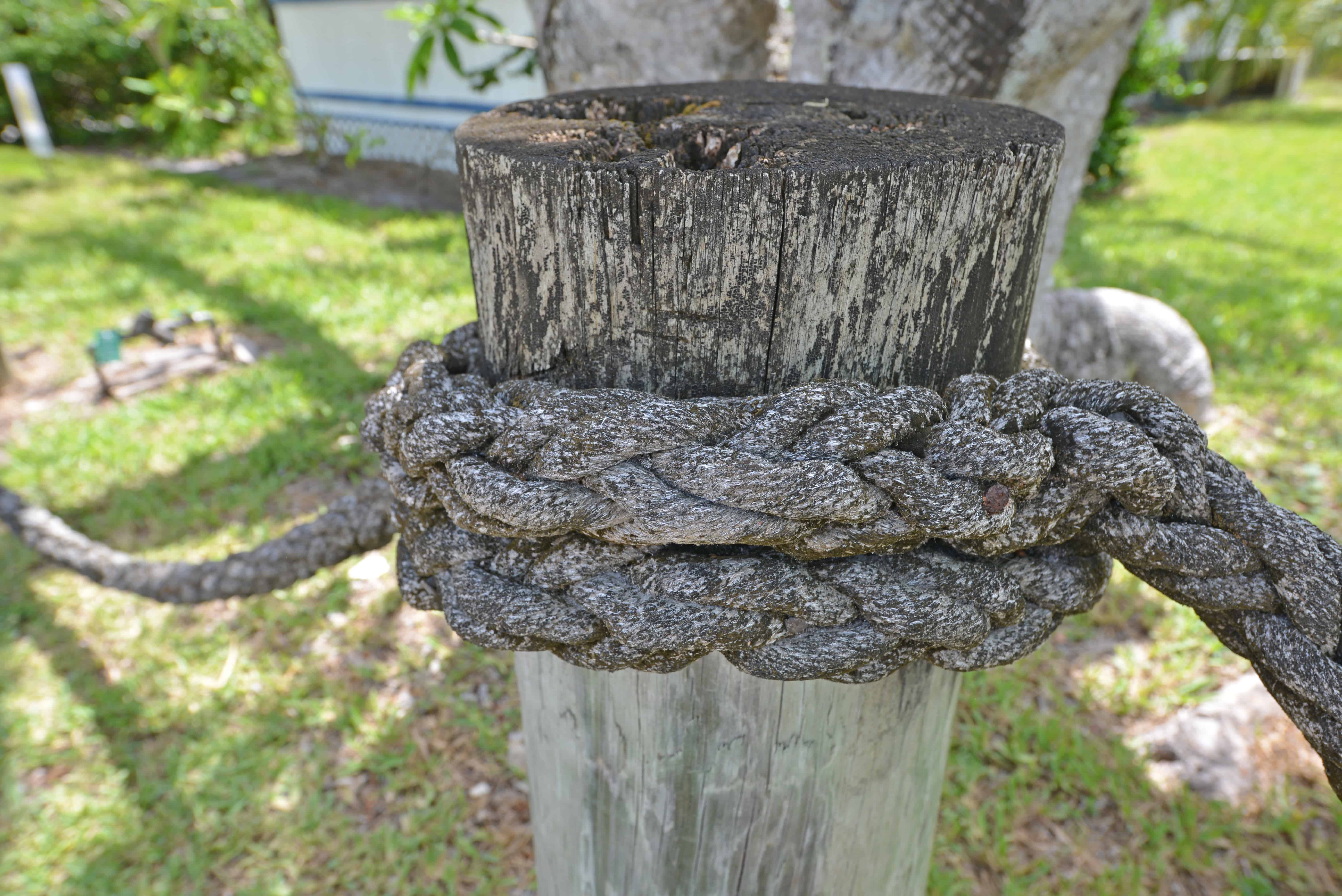 For more information on planning YOUR trip to the Bradenton area of Long Boat Key, Anna Maria Island and Bradenton, please visit bradentongulfislands.com.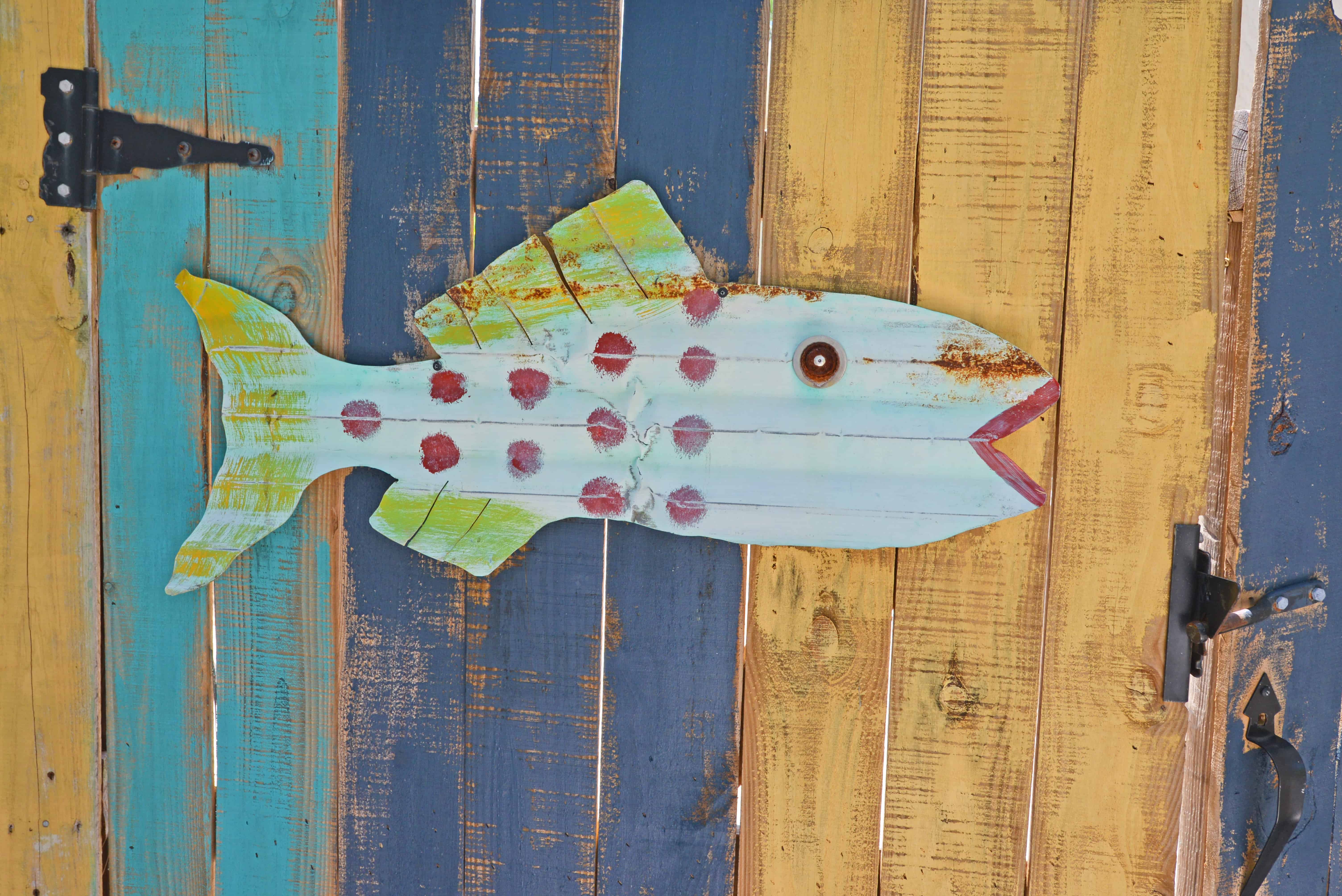 A big thanks to the Visitor's Bureau of the Brandenton Gulf Islands for the tour of Pine Avenue and local eateries. All opinions and statements are 100% my own.