Hello, my name is Jessica and I am cookbook hoarder. In order to rationalize my obsession with cookbooks, I've decided to prepare meals from my established collection at least once every two weeks and vowed to not make new purchases.
Thai Shrimp with Glass Noodles is a one pot Thai dish with shrimp steamed in layers of bacon, aromatics and glass noodles. Also known as Kung Op Wun Sen.
That was until I had a craving for a dish I experienced only once in Brooklyn, New York at Pok Pok. After doing some initial research it was clear, the only way I was going to get Kung Op Wun Sen was to head back to Brooklyn… or attempt to make it on my own.
Thank you Amazing Prime
for delivering my new cookbook in just one day! Pok Pok
by Chef Andy arrived and I dove right in to nearly 300 pages of recipes and stories for the ONE recipe I had ordered it for (I know, I have a problem).
But you see, Kung Op Wun Sen, also known as Shrimp and Glass Noodles Cooked in a Clay Pot, was just that good and worth every penny of the book.
After reading the recipe thoroughly, it became clear that this was going to require the traditional clay pot
and charcoal tao. Back to Amazon Prime
, who whisked me two clay pots, but failed to have a charcoal tao (hubby was relieved), at this point the recipe was costing us over $100 and I hadn't even bought ingredients.
What are glass noodles? Cellophane noodles, or Fensi, sometimes called glass noodles, are a type of transparent noodle made from starch and water. Depending on the type of starch they can be gluten free.
Hey, I'm not a quitter. No worries if you don't have a clay pot, I would use a cast iron skillet
or even heavy Dutch oven
that can withstand a good amount of heat. Just make sure you have a tight fitted lid to seal in the heat while cooking.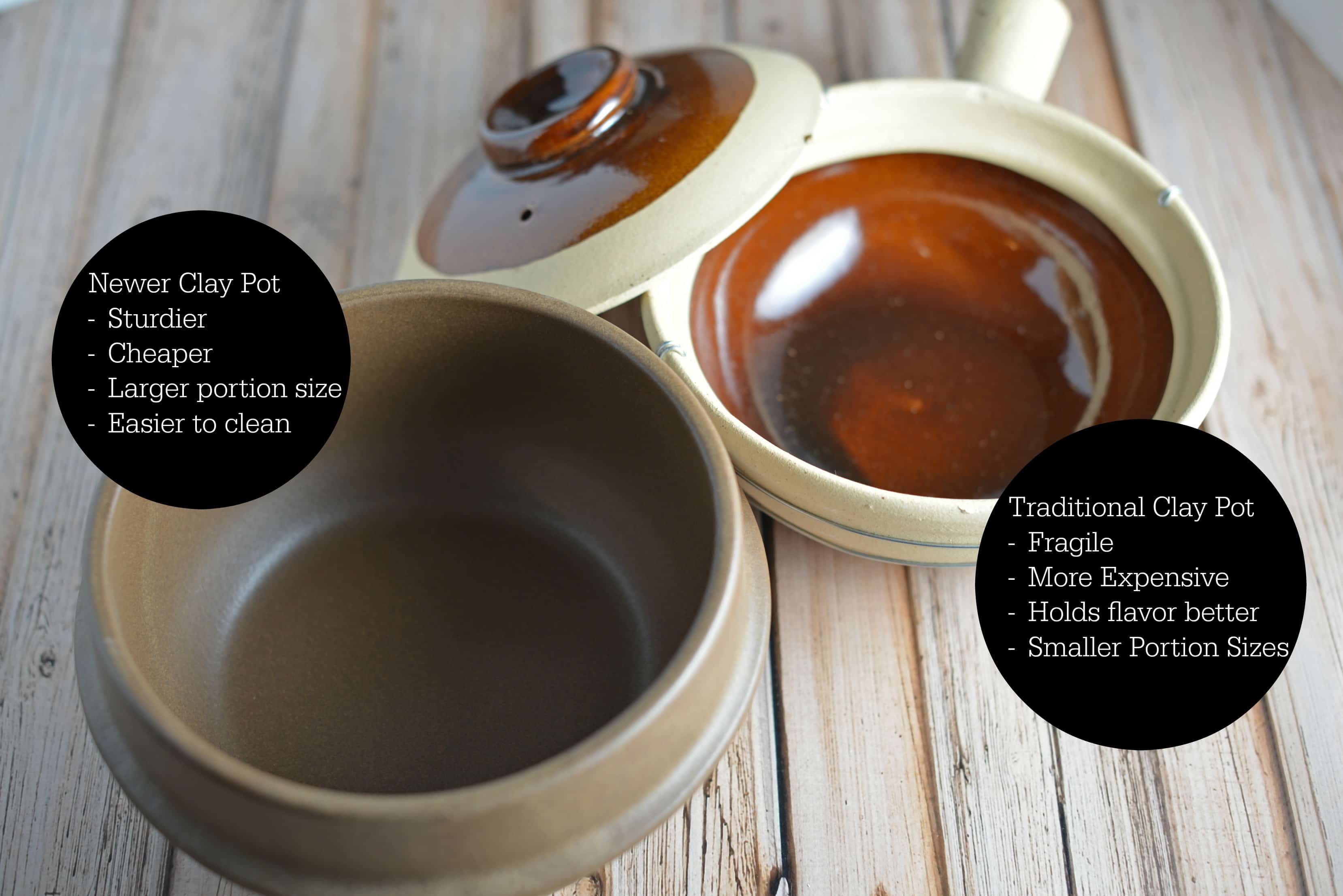 Now onto the lengthy ingredient list, much of which I couldn't find in my local grocery store OR 3 Asian markets, so I had to improvise and substitute, making Thai Shrimp and Glass Noodles much more accessible to the rest of us, clay pot or not.
I also used my proprietary blend of Thai Seasoning instead of a store bought Thai sauce or seasoning blend.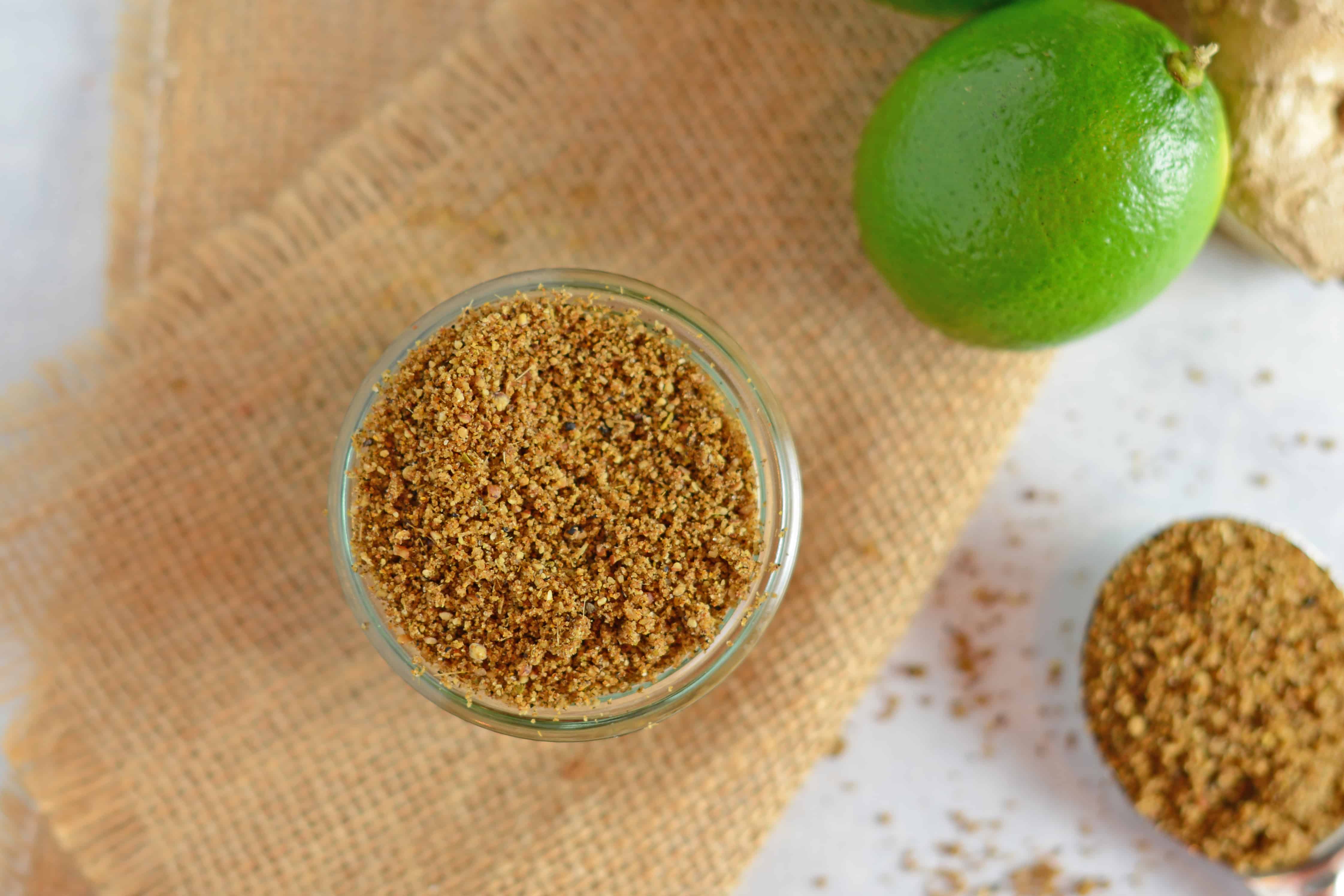 The end result was really, really good. Not sitting at Pok Pok with my Pandanus leaf water good, but the closest I am going to get without making a trip.
Update: Pok Pok in Brooklyn closed, so you'll have to venture to the West Coast to experience it in person…
Hubby has also challenged me to be cooking more in clay pots, since this can't be the one and only thing I ever make in the pricy suckers. I will say, they were much cheaper at the Asian market, if you choose to buy some for yourself.
I love this cookbook, seriously one of the best I have ever seen. I have literally been reading Chef Andy's stories about authentic Thai cooking and his time spent in Thailand as my nightly reading.
Beautiful photos and lots of personality makes this an excellent choice for any lover of pan-Asian cooking. And if you ever make it to Pok Pok in Portland or Brooklyn, make sure you get the amazing sticky wings and a bowl of Kung Op Wun Sen.
If you are looking for more easy Thai recipes, check these out:
Thai Shrimp and Glass Noodles
Thai Shrimp with Glass Noodles is a one pot Thai dish with shrimp steamed in layers of bacon, aromatics and glass noodles.
Ingredients
Middle of the Pot:
10

large shrimp

shell-on

9

ounces

dried vermicelli glass noodles

also sold as cellophane or bean thread noodles

1

tablespoon

dark soy sauce
Garnish:
2

tablespoons

celery leaves

2

tablespoons

cilantro leaves
Instructions
Start by preparing your glass noodles. Place dry glass noodles in a large mixing bowl. Cover with warm water straight from the tap, covering totally. Allow noodles to sit according to package directions, usually 10-30 minutes, then drain. Toss with dark soy sauce and set aside.

Using a mortar and pestle, grind together chopped cilantro stems, whole white peppercorns and salt, making a paste. Set aside.

In a large frying pan, heat vegetable oil over medium-high heat. Add onion, softening for 2 minutes before adding celery and ginger. Continue to cook for 2 minutes, finally adding the cilantro steam paste, tossing until combined and warm. Remove from heat and set aside.

Line the bottom of you cooking vessel with raw bacon pieces. Divide onion mix between the two bowls. Top with raw, shell-on shrimp and finally glass noodles tossed in dark soy sauce. Set aside.

In a small bowl, whisk together all ingredients for the sauce (light soy sauce through water). Drizzle over noodles packed into the cooking vessel. Cover.

Heat cooking method until very, very hot. I highly recommend a charcoal grill or gas stove, but a gas grill will also work. You can bake this dish, but the bacon on the bottom will not caramelize without that direct flame.

Cook over very hot flame for 10-12 minutes and don't peek! You'll let out all of the steam and heat.

Cooking temperatures are going to vary greatly, as will the cooking vessel, so at this point, peek inside one to make sure the shrimp are pink. Remove and serve in cooking vessel.

If you've tried this recipe, come back and let us know how it was!
Notes
*Look for celery with young, green leaves, you'll need them later.
Nutrition
Calories:
824
kcal
,
Carbohydrates:
126
g
,
Protein:
15
g
,
Fat:
27
g
,
Saturated Fat:
11
g
,
Cholesterol:
104
mg
,
Sodium:
2893
mg
,
Potassium:
316
mg
,
Fiber:
2
g
,
Sugar:
9
g
,
Vitamin A:
120
IU
,
Vitamin C:
5.8
mg
,
Calcium:
94
mg
,
Iron:
4.3
mg