Green ombre colors make the perfect St. Patrick's Day cupcakes to intermingle with my Rainbow cupcakes! Great for the school class, family meal or St. Patrick's Day party.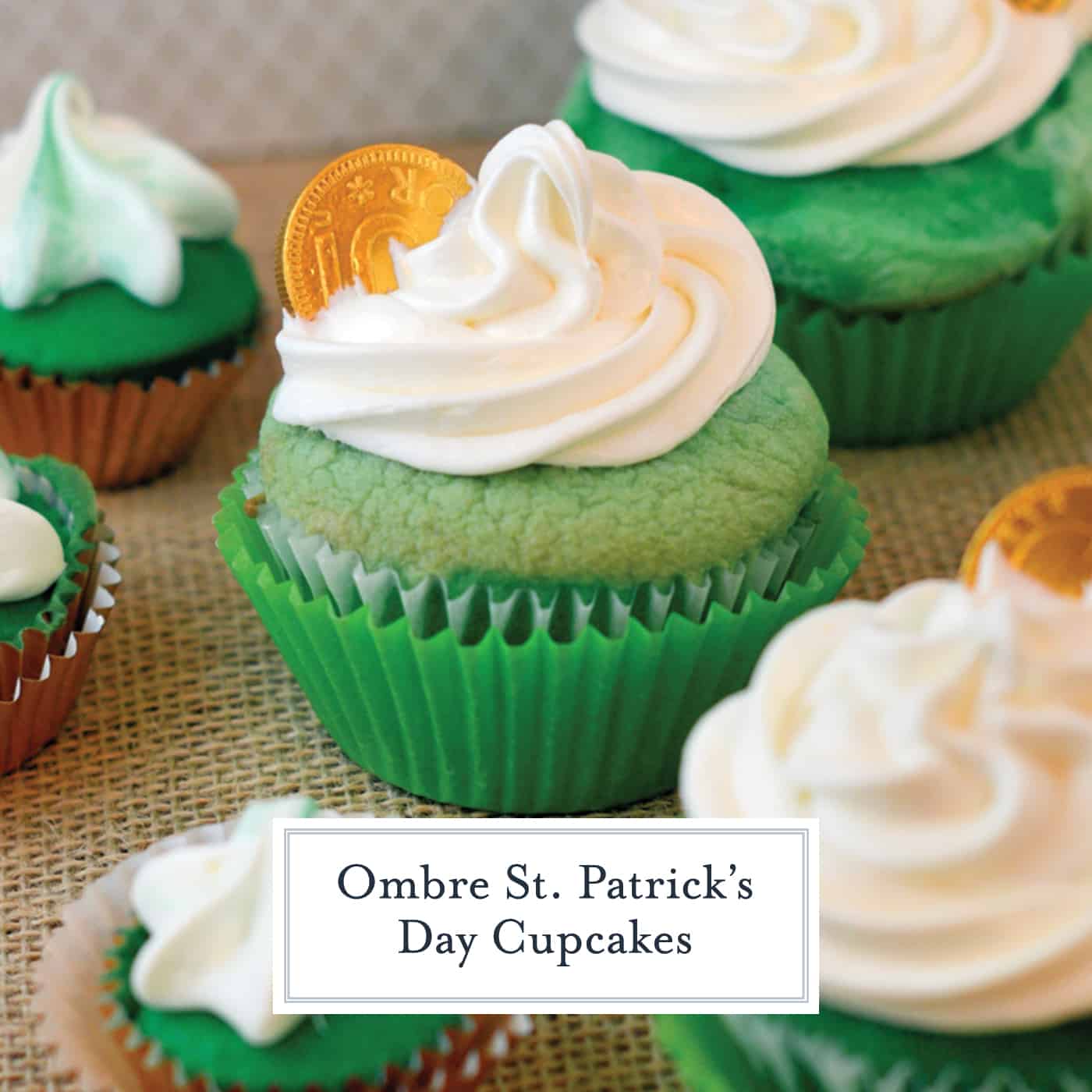 St. Patrick's Day Cupcakes in ombre style. Three shades of green and a whipped frosting. Perfect for your St. Patrick's Day Party!
St. Patrick's Day is known for corned beef and green beer. Sometimes even green eggs and ham, which is odd because that is more of a Dr. Seuss thing than a St. Patrick's Day thing. I suppose anything of a green hue will do.
Ombre was in, then out, now it is back in again. A super simple way to make cute St. Patrick's Day cupcakes if you ask me. Ombre just means a gradual change in color, usually monochrome and in this case, GREEN.
Since cupcakes are so small, I don't recommend using more than three shades in the actual cupcake and then using a fourth for the frosting, unless you prefer a frosty white. You can even scale this down to two shades in the cupcake.
This technique is fairly simple, just keep a few small tips in mind when making your own St. Patrick's Day Cupcakes.
Use a white cake mix, including egg whites only. Any yellow in the batter will result in blue cupcakes instead of brilliant green.
Split the batter, color one dark and then slowly color the next. Even if you use less coloring, you could potentially end up with the same color if you don't have exactly equal amounts of batter.
Don't overfill your cupcake tins. It is so easy to do and I do it all the time! Oops!
Buy two times the number of cupcake tins you will need. Maybe even in contrasting colors or different hues of the same. They look so much tidier when the cooked cupcake is nestled into a fresh and ruffled liner.
I like to mix large and mini cupcakes for display purposes. There are also some who don't want a whole cupcake, so it gives them the option to have just a taste.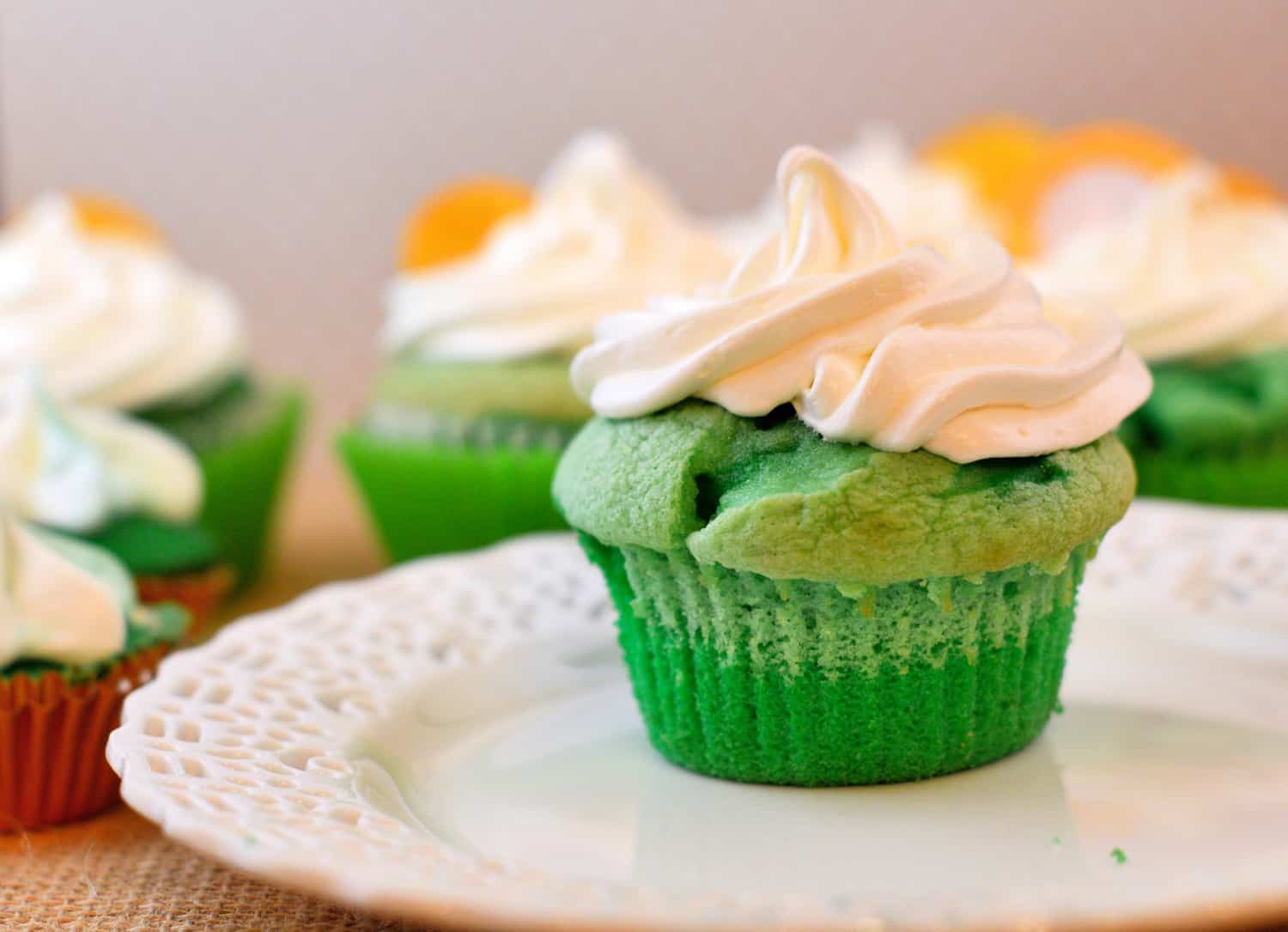 Need more St. Patrick's Day recipe ideas? Check these out!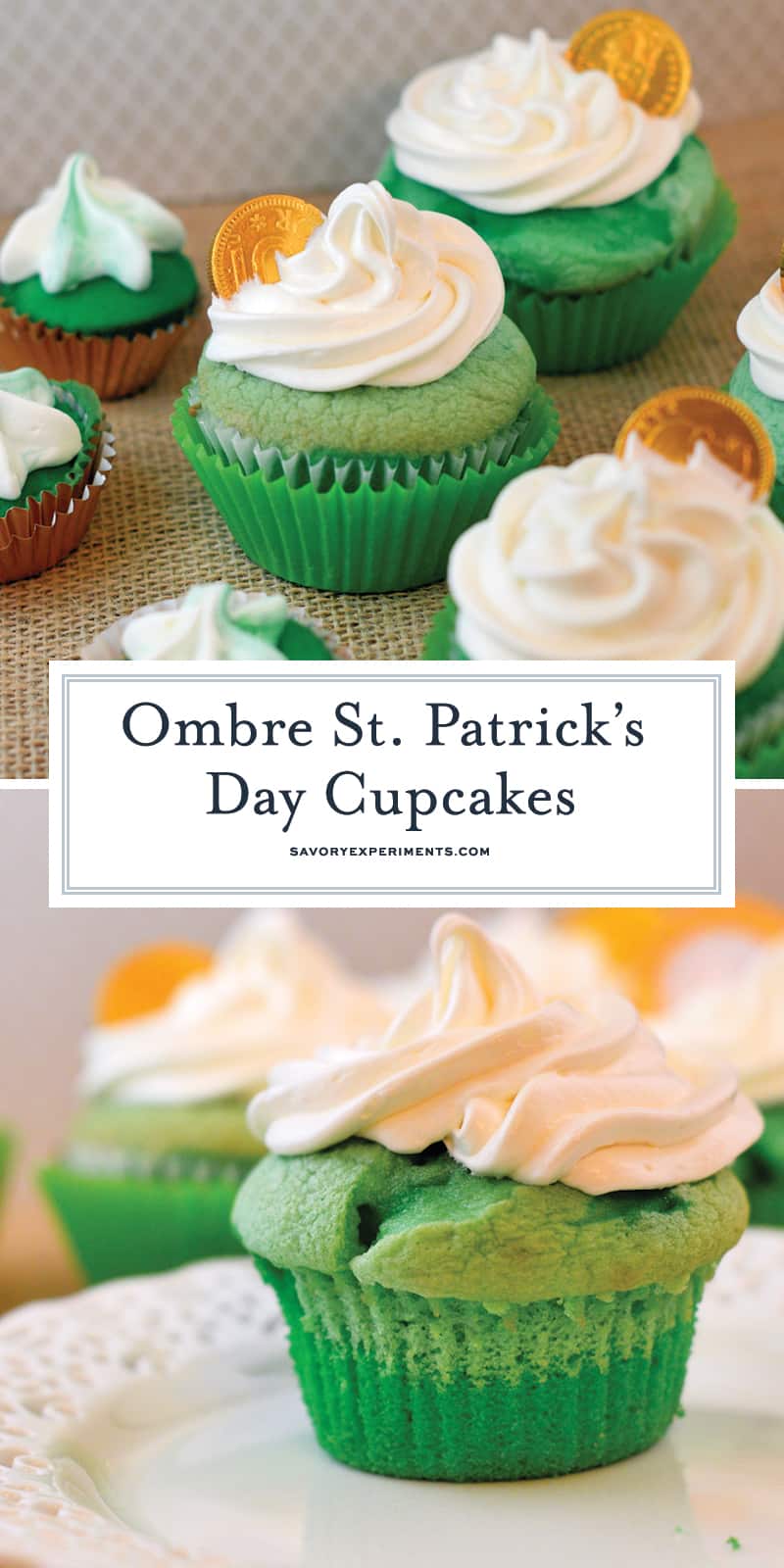 CONNECT WITH SAVORY EXPERIMENTS!

Be sure to follow me on social media, so you never miss a post!

Facebook | Twitter | Youtube
Pinterest | Instagram

Get our FREE 8 Day E-Course on How to Be a Better Home Cook. Sign up HERE!