This Southwestern Shrimp and Grits recipe takes the greatest flavors from Creole and Southwest, and combines them to bring you the best of both worlds! With each bite, you will fall in love with its delectable taste.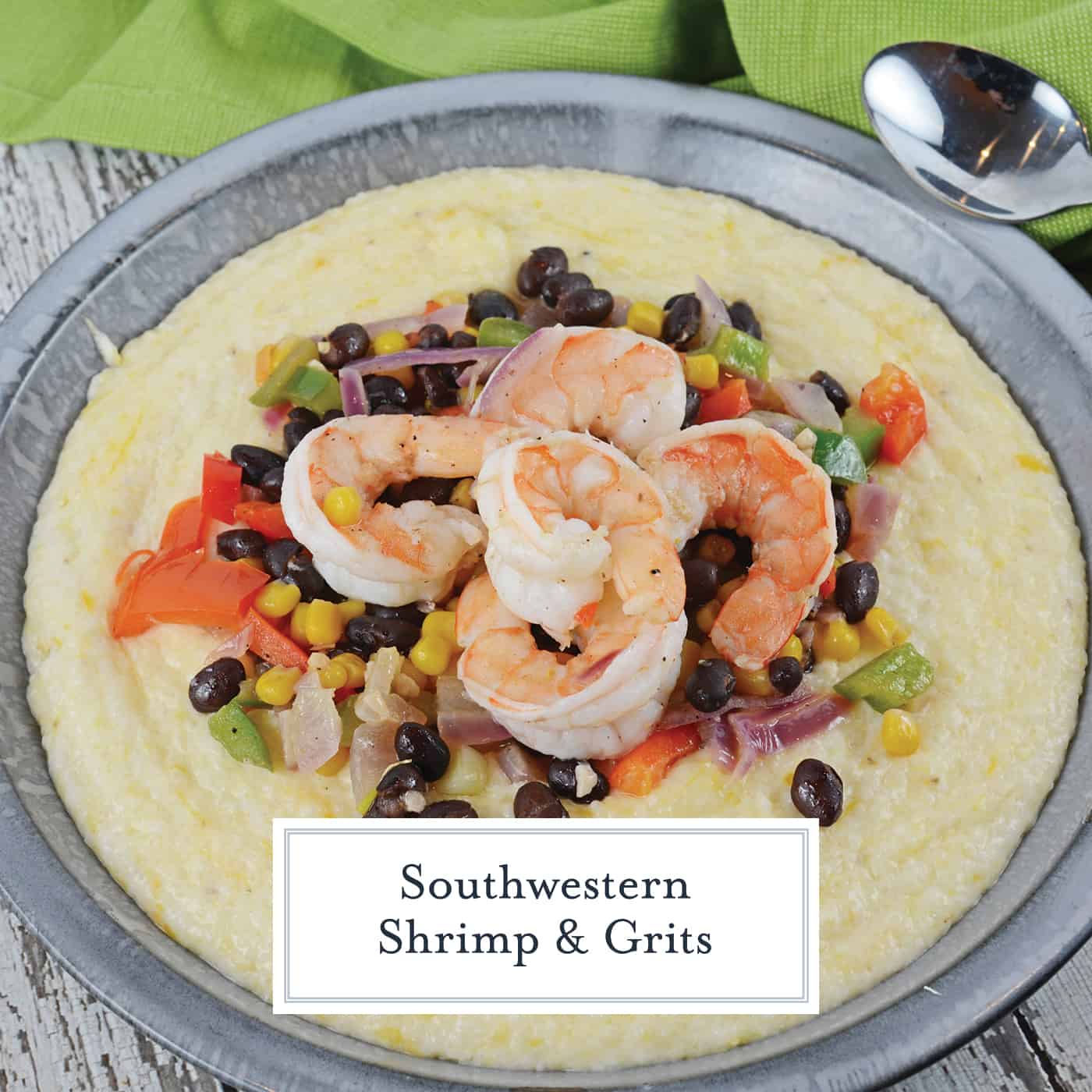 This Southwestern Shrimp and Grits recipe is a new take on an old classic. It combines Texas Caviar with Creamy Cheddar Grits and shrimp! And what could be better than cheesy shrimp and grits?!
Shrimp and Grits are one of my favorite dishes. If I see them on a menu, I will order them and I consider myself quite the connoisseur. I hate to admit it, but I will judge a restaurant by their ability to make this dish well.
This dish is a Lowcountry classic and originated in the coastal areas of Georgia and South Carolina where fresh shrimp and grits were abundant.
Traditionally, this dish is served with jumbo shrimp and andouille sausage that is in a tomato sauce of sorts with scallions and Creole spices over a bed of creamy, buttery, sometimes cheesy grits.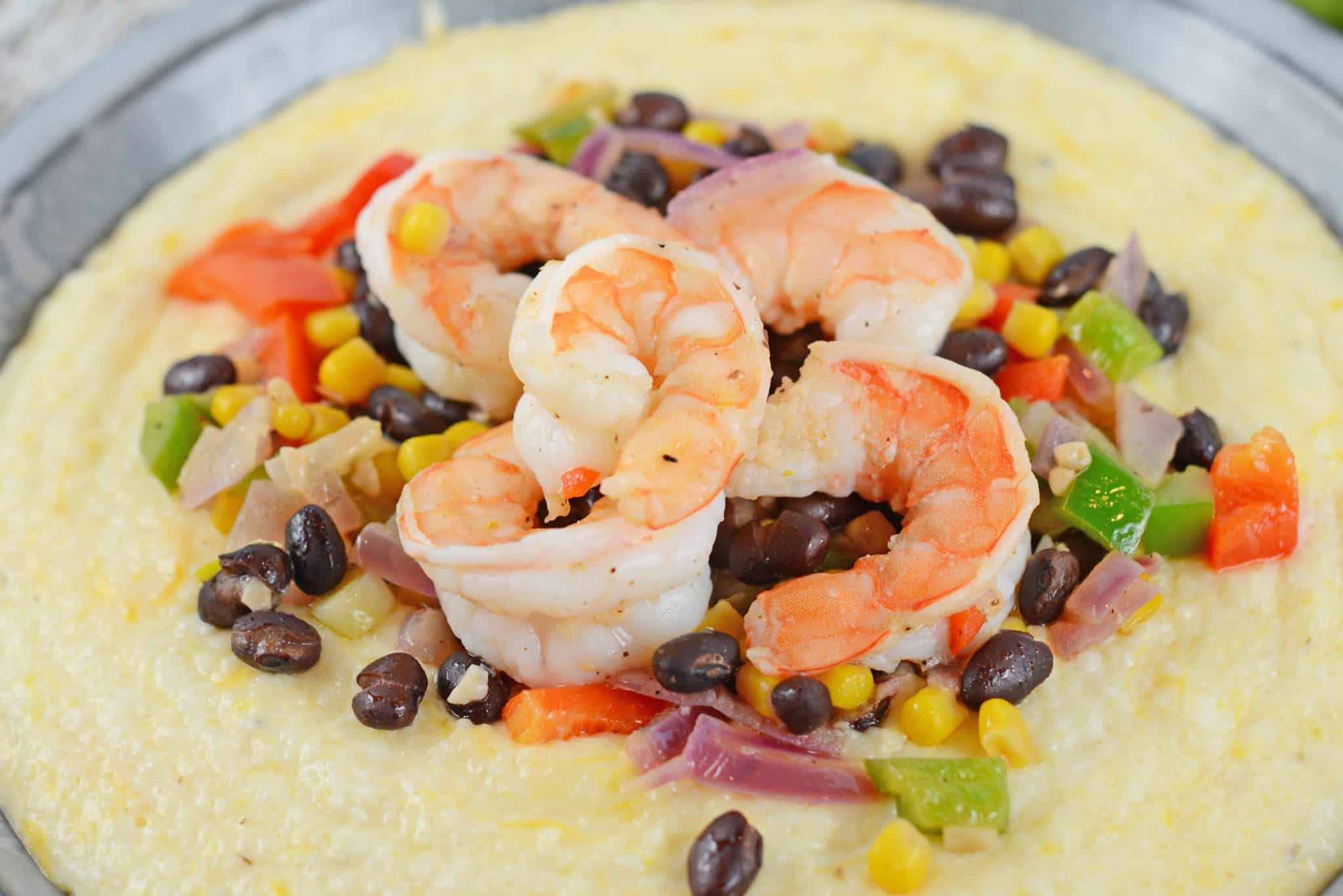 I am the first to admit that it is hard to improve upon something so wonderful, but I figured I would give it a go and make a new play on the old classic.
It all started when I had some leftover Texas Caviar. This is dish is always requested by my friends for any potlucks or party. It is simple, healthy, and gets rave reviews. Because the chopping and the prep is a bit time consuming, and I love the flavor profile, I generally make a little extra for my family.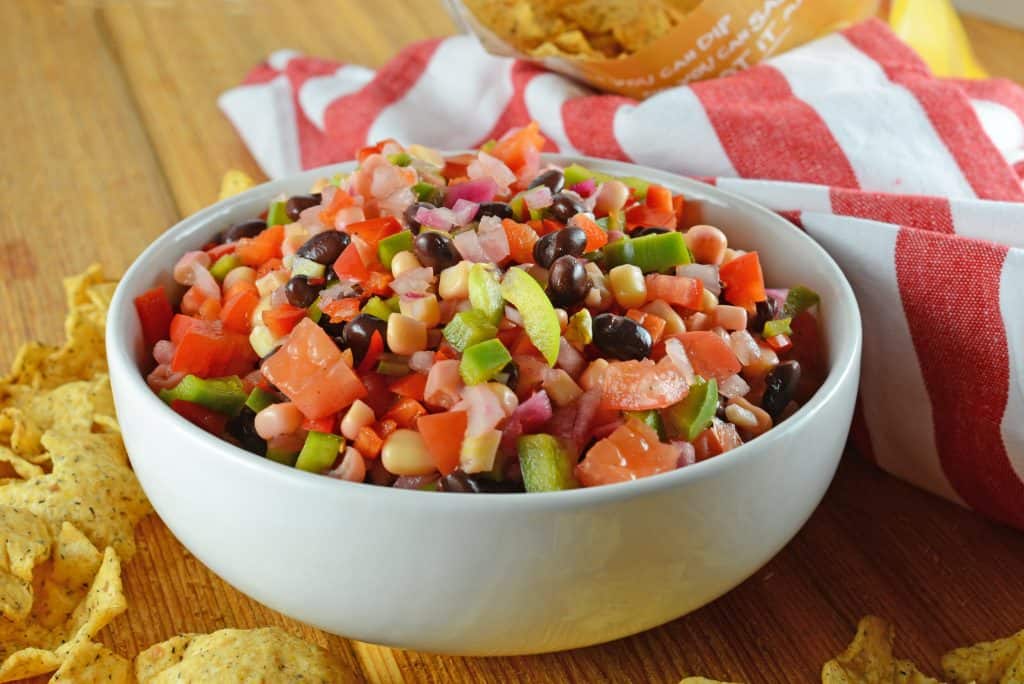 Texas caviar is great as a dip with chips or on top of grilled chicken, steak, or salmon. I sometimes even throw it on top of salads and nachos. Today, however, I decided to pair it with plump, sweet shrimp and plate it on top of my Creamy Cheddar Grits.
A true blend of Lowcountry cooking and the Southwest. It's hard to beat the classic shrimp and grits, but I have to say I feel like I've created a new masterpiece!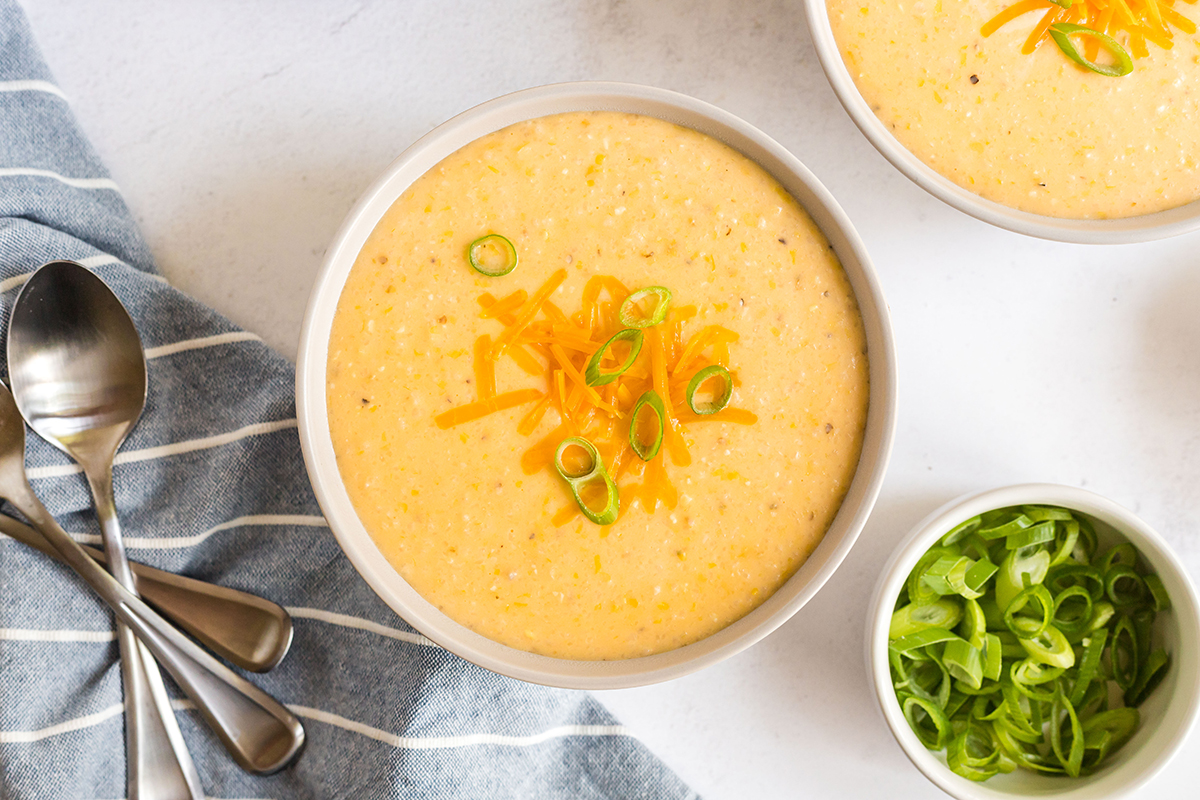 Since most folks won't be preparing Texas Caviar before making their Southwestern Shrimp and Grits, I adapted the recipe, making it cooked and hot instead of cold and pickled.
That said, if you have some cold Texas Caviar rolling around in the fridge, feel free to use it!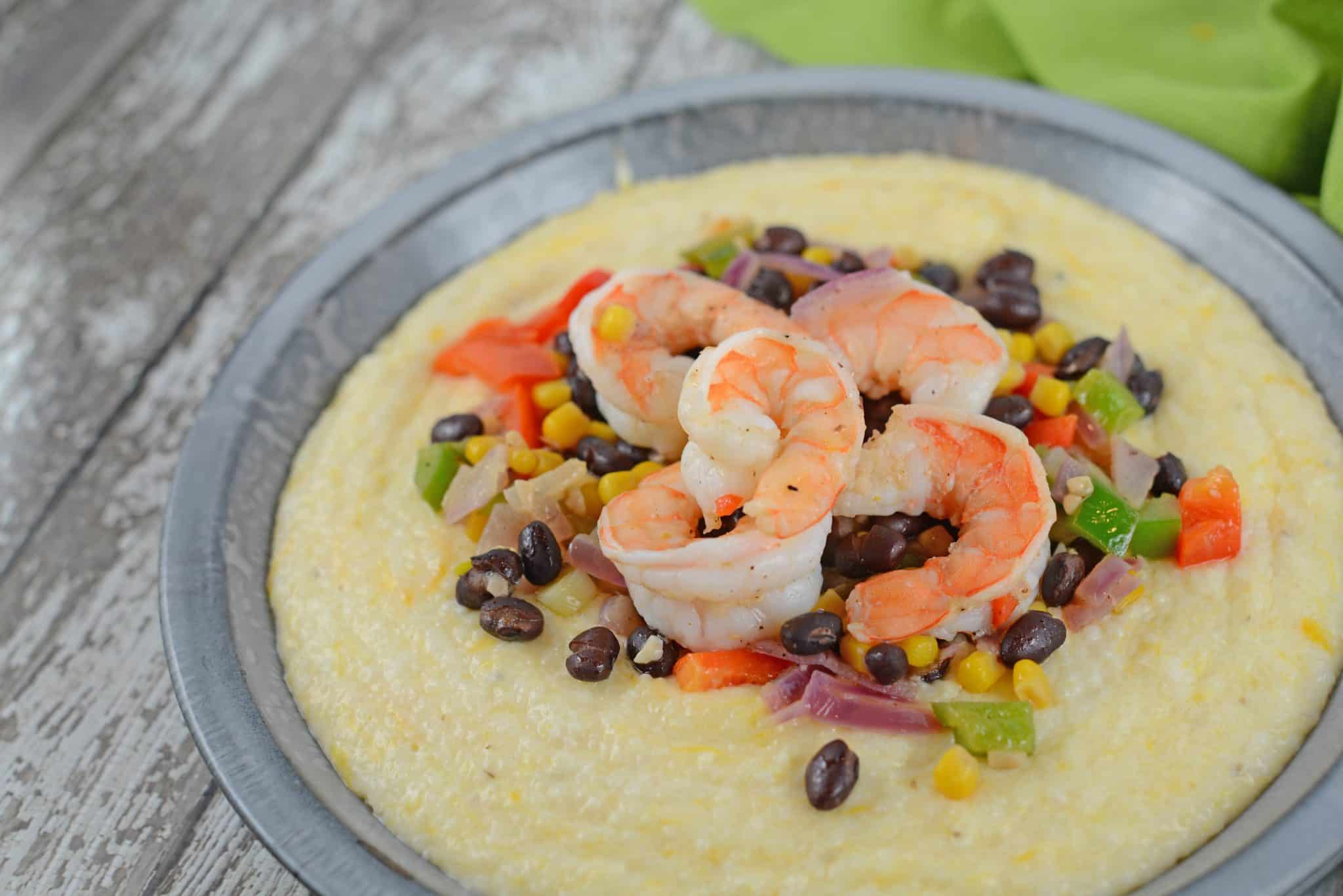 It still takes a little bit of time to chop all the vegetables, but you'll have a few minutes while you wait for your Creamy Cheddar Grits to cook. The dish itself only takes 12 minutes after the prep work is done. If you are short on time, use a mini food processor to chop fast!
Shrimp and Grits is often a breakfast item, but this recipe makes it perfect for any meal of the day.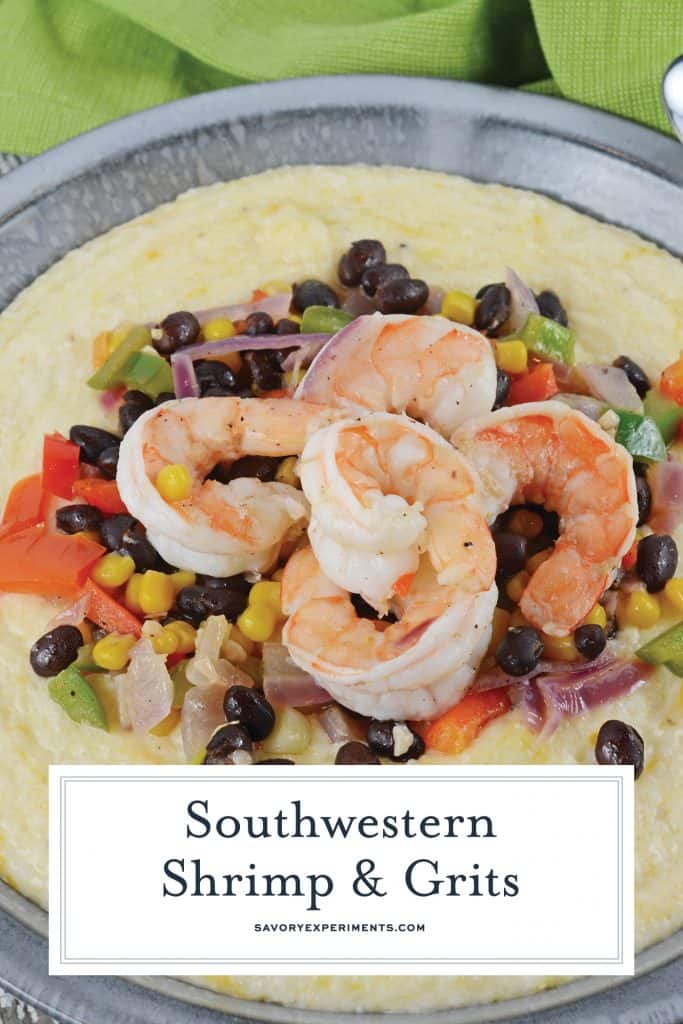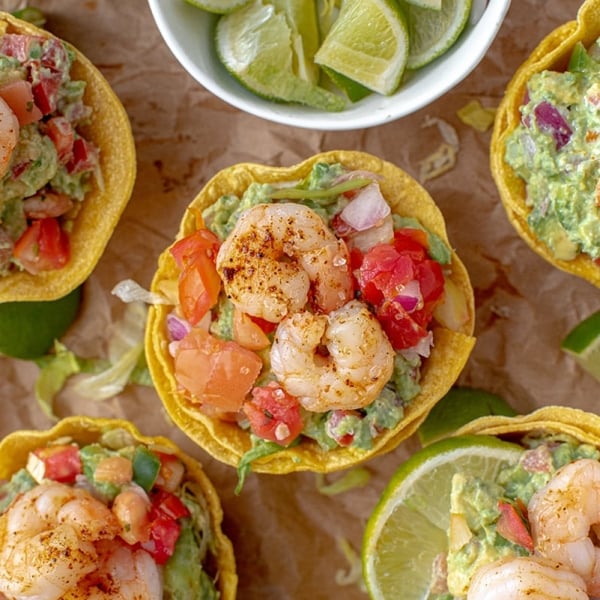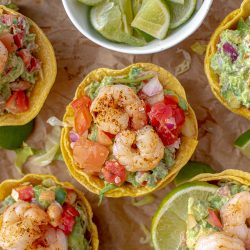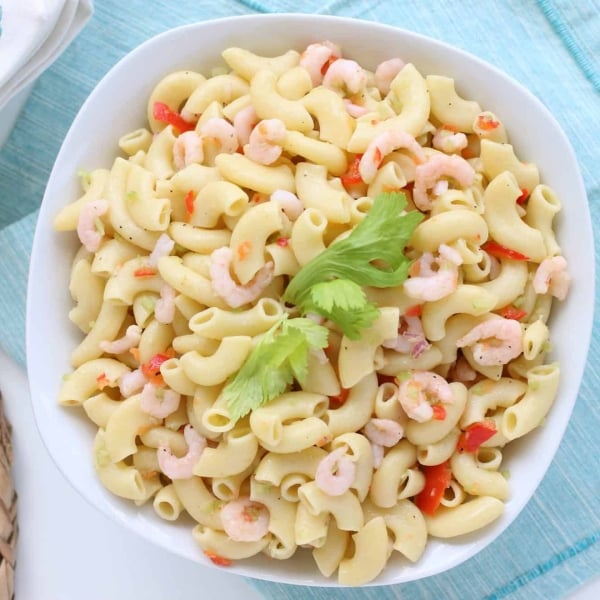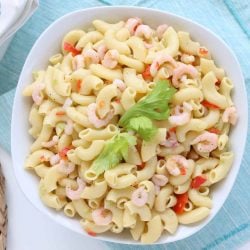 Shrimp Pasta Salad
Shrimp Pasta Salad is the best dish to bring to any party. This dish is has a zing to it that will help bring those family gatherings and neighborhood potlucks to life.
See The Recipe!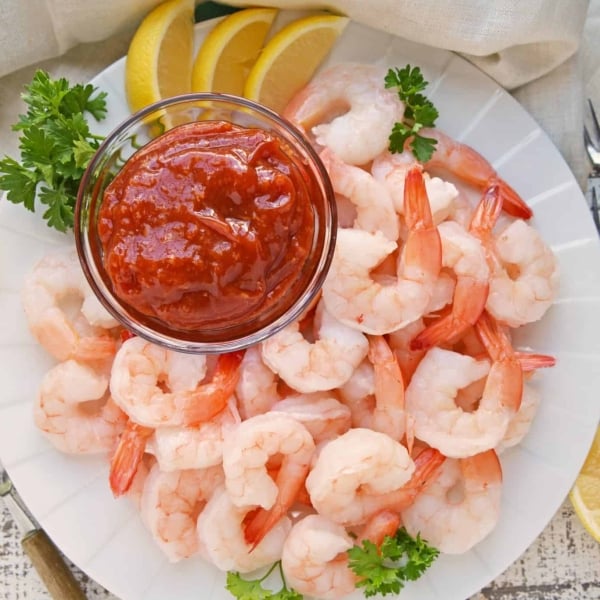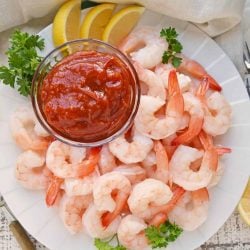 How To Make Shrimp Cocktail
This Classic Shrimp Cocktail recipe goes back to the basics to result in the best shrimp cocktail. Prepared with just lemon and salt, this Classic Shrimp Cocktail will be the hit appetizer at all celebrations!
See The Recipe!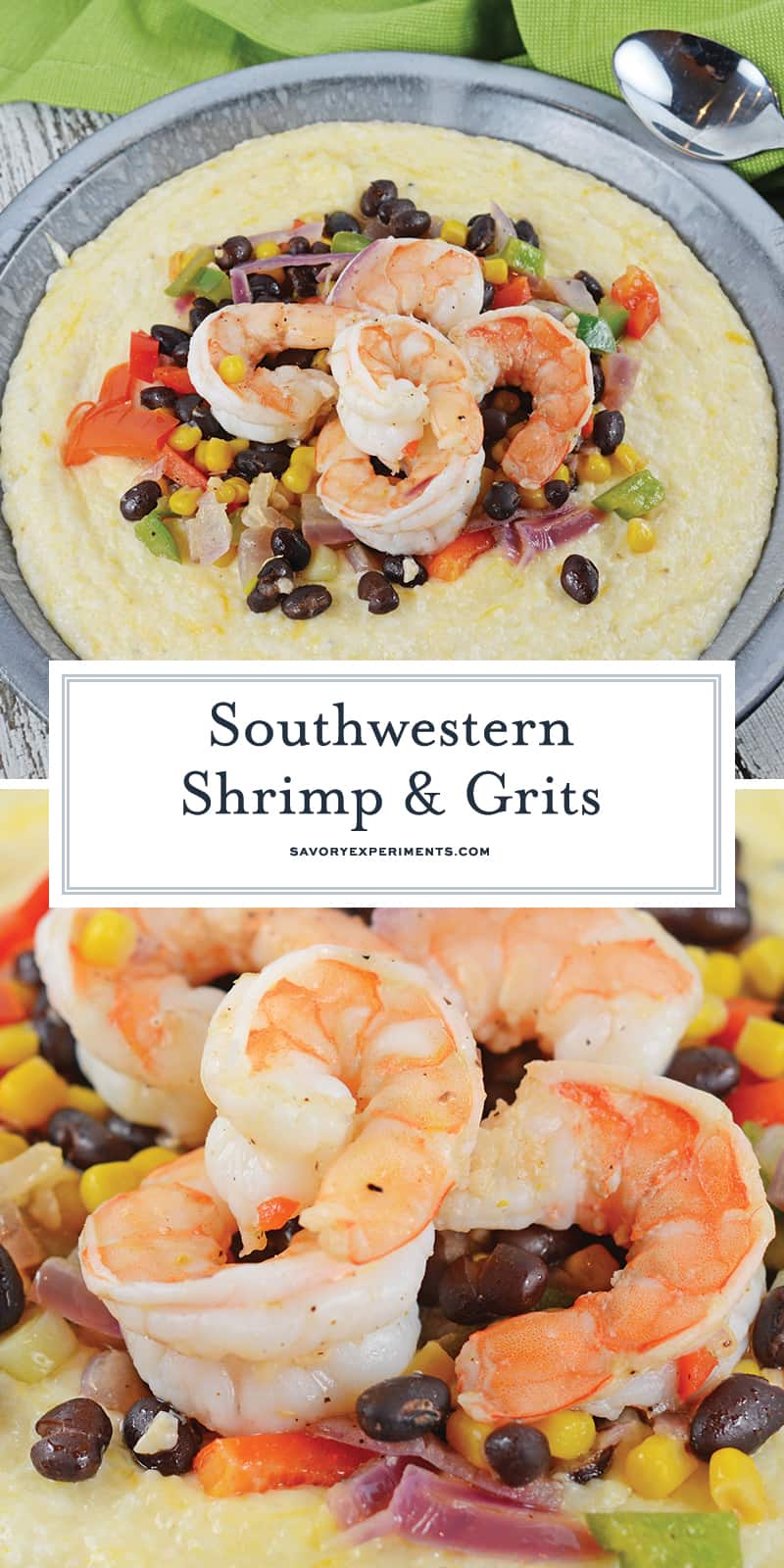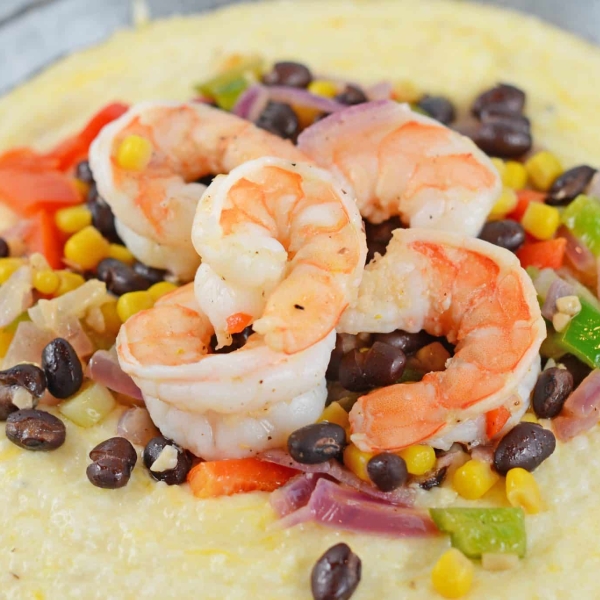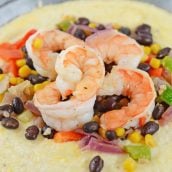 Southwestern Shrimp and Grits Recipe
Southwestern Shrimp and Grits is a new take on an old classic combining Texas Caviar with Creamy Cheddar Grits and shrimp!
Instructions
In a large skillet, melt butter over medium heat. Add onion and garlic. Saute until soft, approximately 5 minutes.

Add red bell pepper, green bell pepper, corn and coriander. Heat for 2 minutes.

Add shrimp and red wine vinegar to mixture and cover for 3 minutes.

After 3 minutes, turn shrimp so both sides cook evenly. Add black beans. Cover and cook for an additional 2 minutes to warm. Shrimp should be starting to curl and be a light pink. If they still have any grey, cook for an additional 2-3 minutes. Vegetables should be soft but still taunt.

Serve over Creamy Cheddar Grits.

If you've tried this recipe, come back and let us know how it was!
Nutrition
Calories:
523
kcal
,
Carbohydrates:
12
g
,
Protein:
25
g
,
Fat:
18
g
,
Saturated Fat:
7
g
,
Cholesterol:
315
mg
,
Sodium:
1105
mg
,
Potassium:
297
mg
,
Fiber:
3
g
,
Sugar:
3
g
,
Vitamin A:
1000
IU
,
Vitamin C:
46.9
mg
,
Calcium:
184
mg
,
Iron:
3.1
mg