This post is sponsored by Everywhere Agency on behalf of FoodSaver®; however, all thoughts and opinions expressed are my own.
The execution of sous-vide steak is easy if you have the proper equipment and understand the basics of sous-vide cooking. As we do in the Savory Experiments kitchen, we did the research and are here to share what we've learned!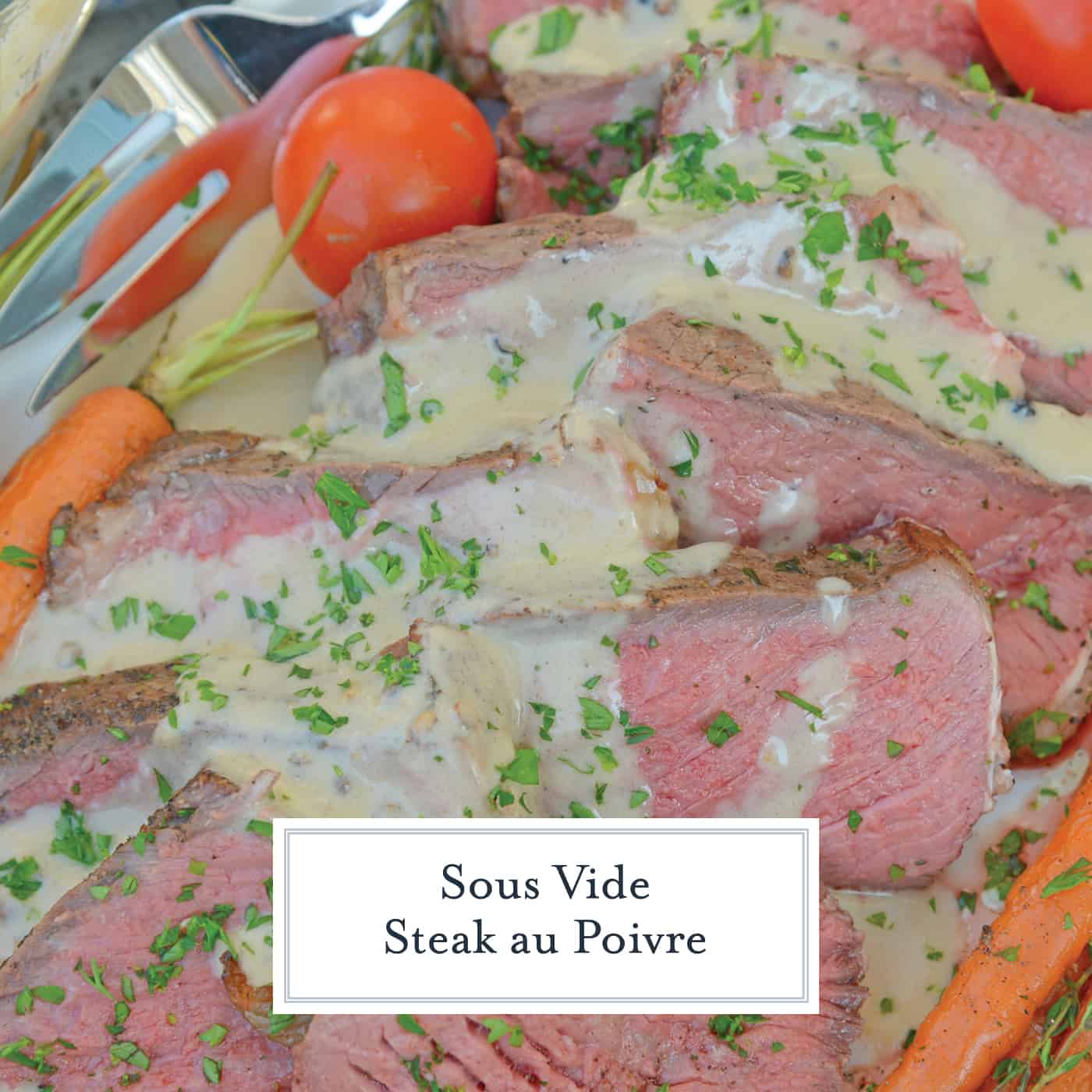 Sous Vide Steak Au Poivre is a sous-vide steak recipe worthy of an easy weeknight meal or a special occasion. New York strip is cooked to the perfect temperature and smothered in a creamy Au Poivre Peppercorn Sauce.
What is sous-vide? To put it simply, sous-vide cooking is putting food into a vacuum sealed plastic bag and submerging it in temperature controlled water until it reaches the desired doneness. It holds at this temperature preventing it from overcooking.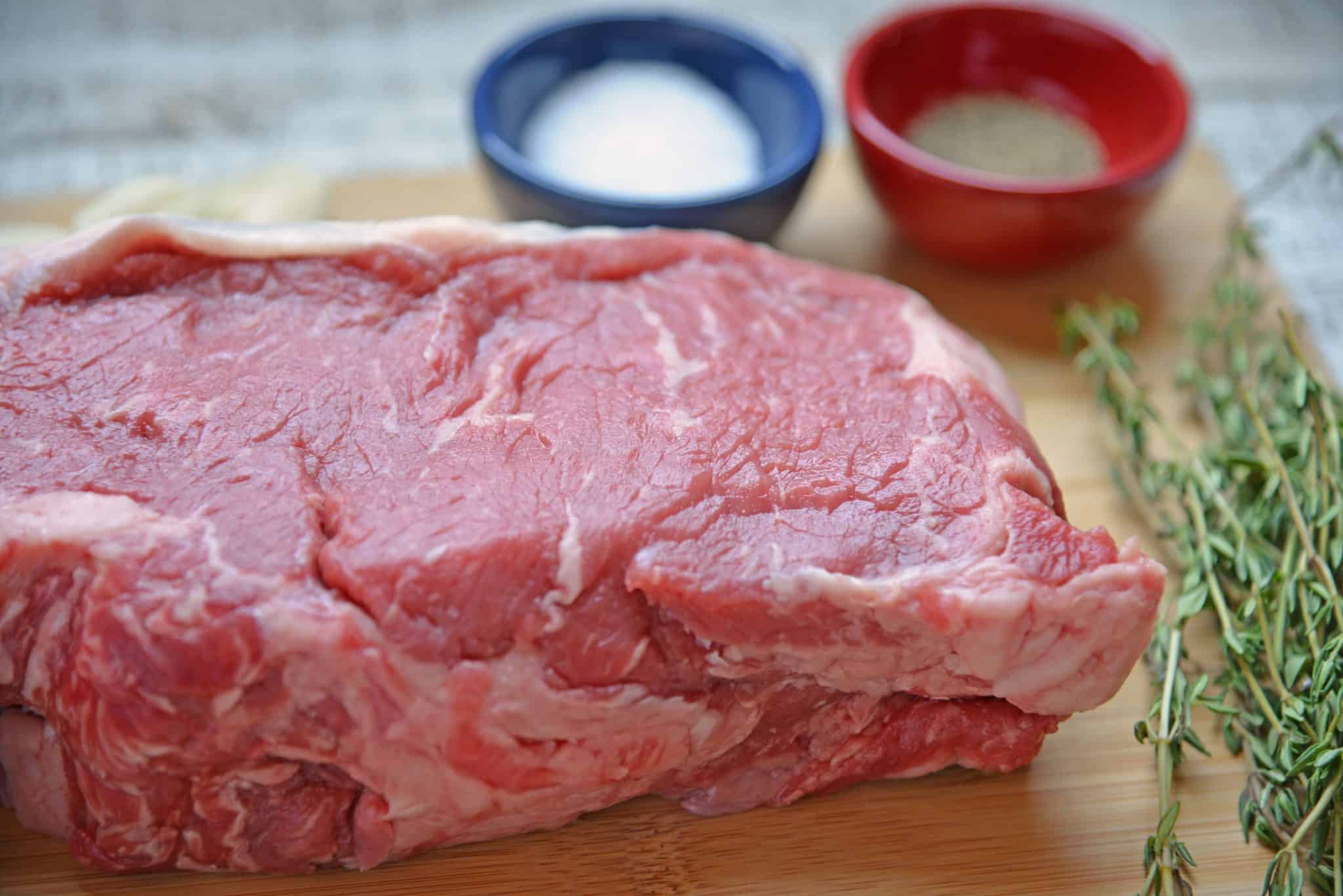 It is a technique that has long been used in restaurants to consistently deliver perfectly cooked food. A technique that is now being employed by home cooks to prepare the same exquisite results.
What temperature should I sous-vide my steak?
Rare (120-128 °F), medium rare (129-134 °F), medium (135-144 °F), medium-well (145-155) or well done (156 °F). Your steak will be the same temperature throughout. Remember that to kill off harmful bacteria, meat should be cooked to 130 degrees. This steak was cooked at 131°F.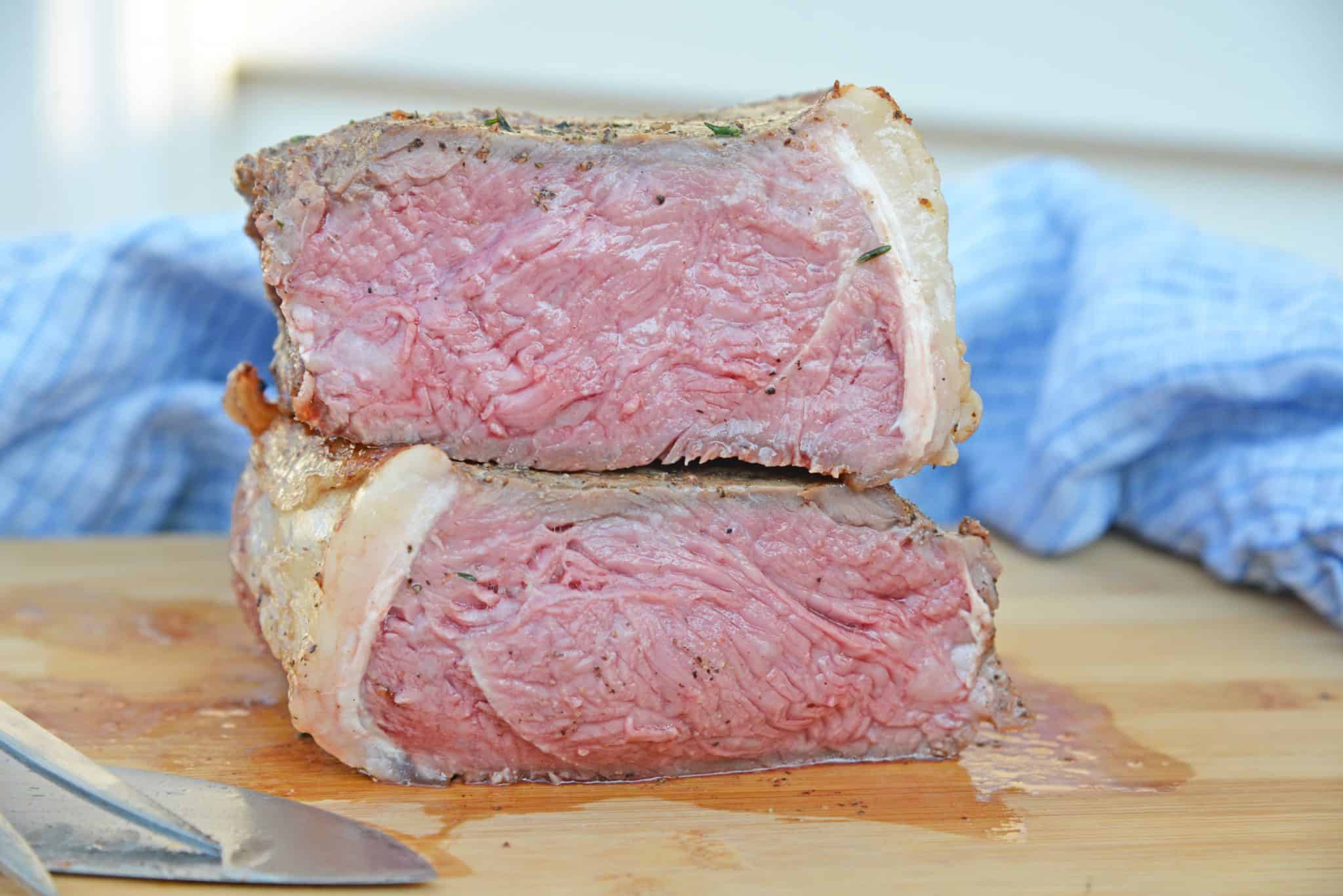 Do I need a sous-vide machine?
Yes! Also known as a water circulator, immersion circulator or water cooker, a sous-vide machine is necessary to keep water at the perfect temperature to facilitate cooking.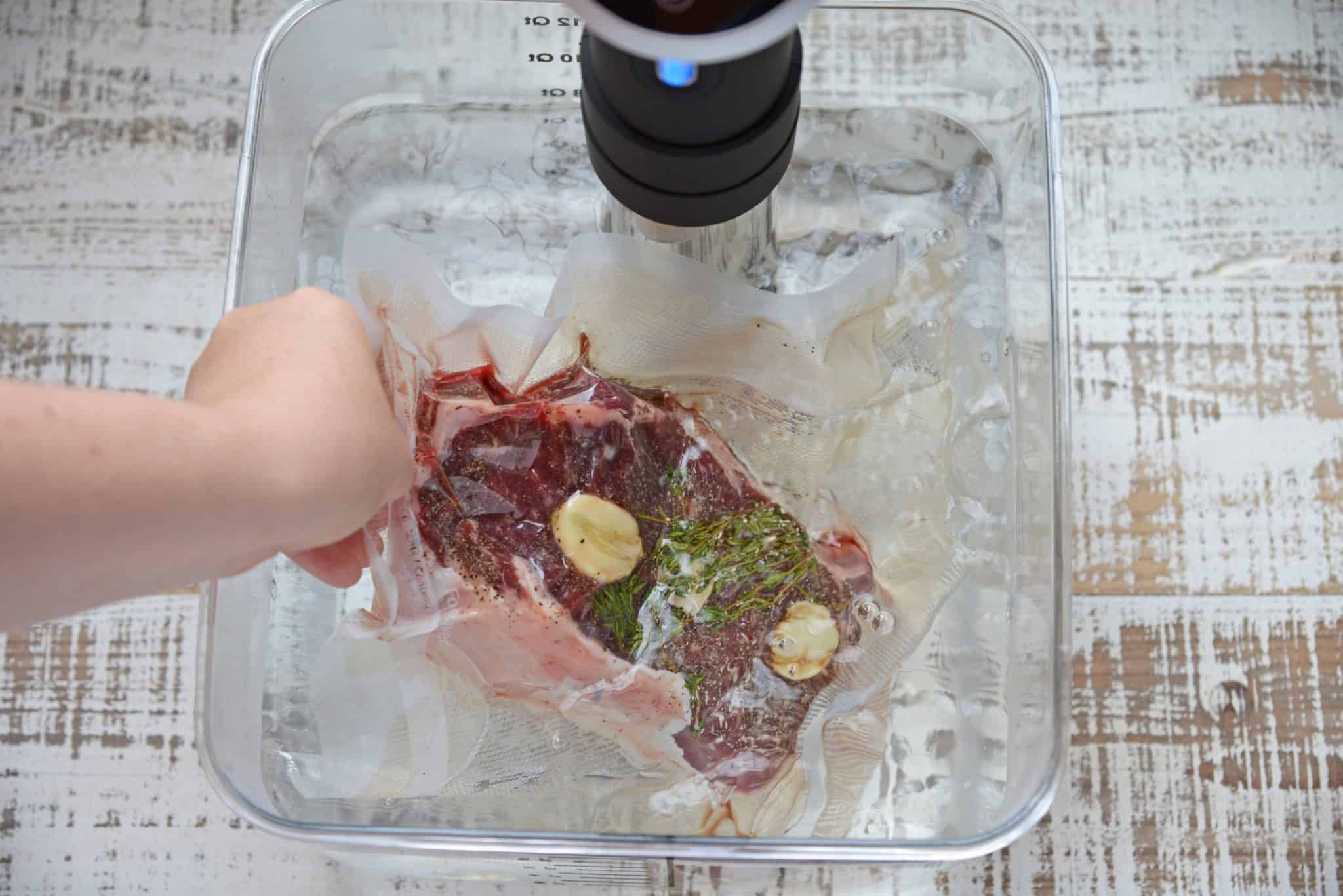 Do I need a sous-vide container?
You need some type of container that holds water, a sous-machine and your food, but exactly what that is doesn't really matter. You can use a large Dutch oven, pot or a plastic food prep container. (See above).
How long does it take to sous-vide a steak?
Good question! It is a myth that food can simmer indefinitely. The actual time depends on how well done you like your steak.
Sous-vide is magical, but not so much that your meat will instantly reach the correct temperature. A larger cut or more well done cut will need longer.
How should a sous-vide steak be cooked?
Beef enthusiasts and experts will tell you that steak should be served at medium-rare. At this point you get the best beefy flavors combined with the optimal texture. With traditional cooking methods, medium-rare is hard to achieve.
You can guess or use a meat thermometer, but the meat is cooking super fast and it's easy to overshoot. With sous-vide, it gets to the correct internal temperature and stays there. This takes anywhere from 1-4 hours depending on the size of your cut and the temperature of the water.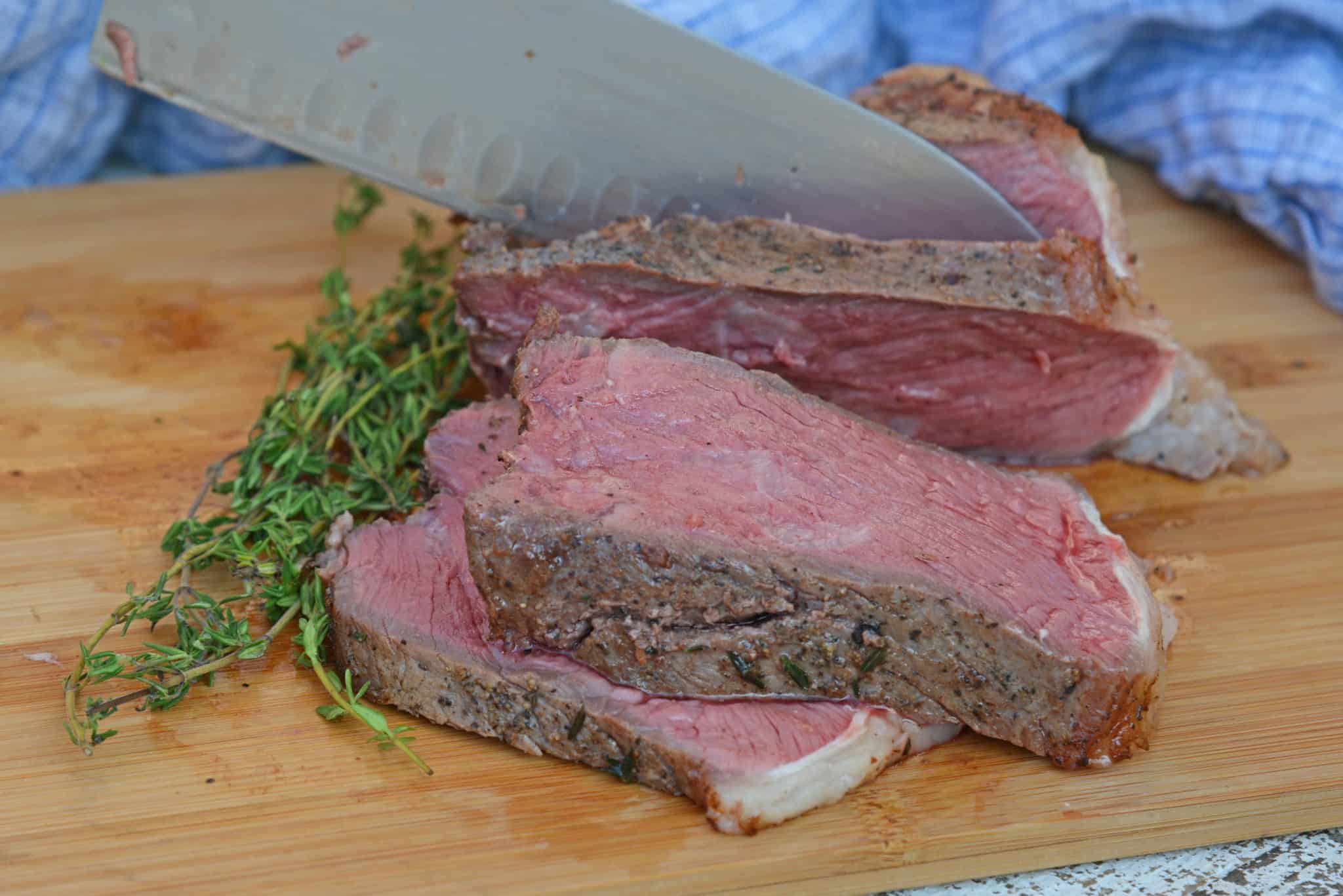 How do I season my sous-vide steak?
Minimally and with aromatics. Spices and seasonings will not react the same to the technique of sous-vide as they do traditional methods.
Beef is best with its own juices, fresh herbs and garlic. No need to add butter or olive oil, as these can actually mute your flavors.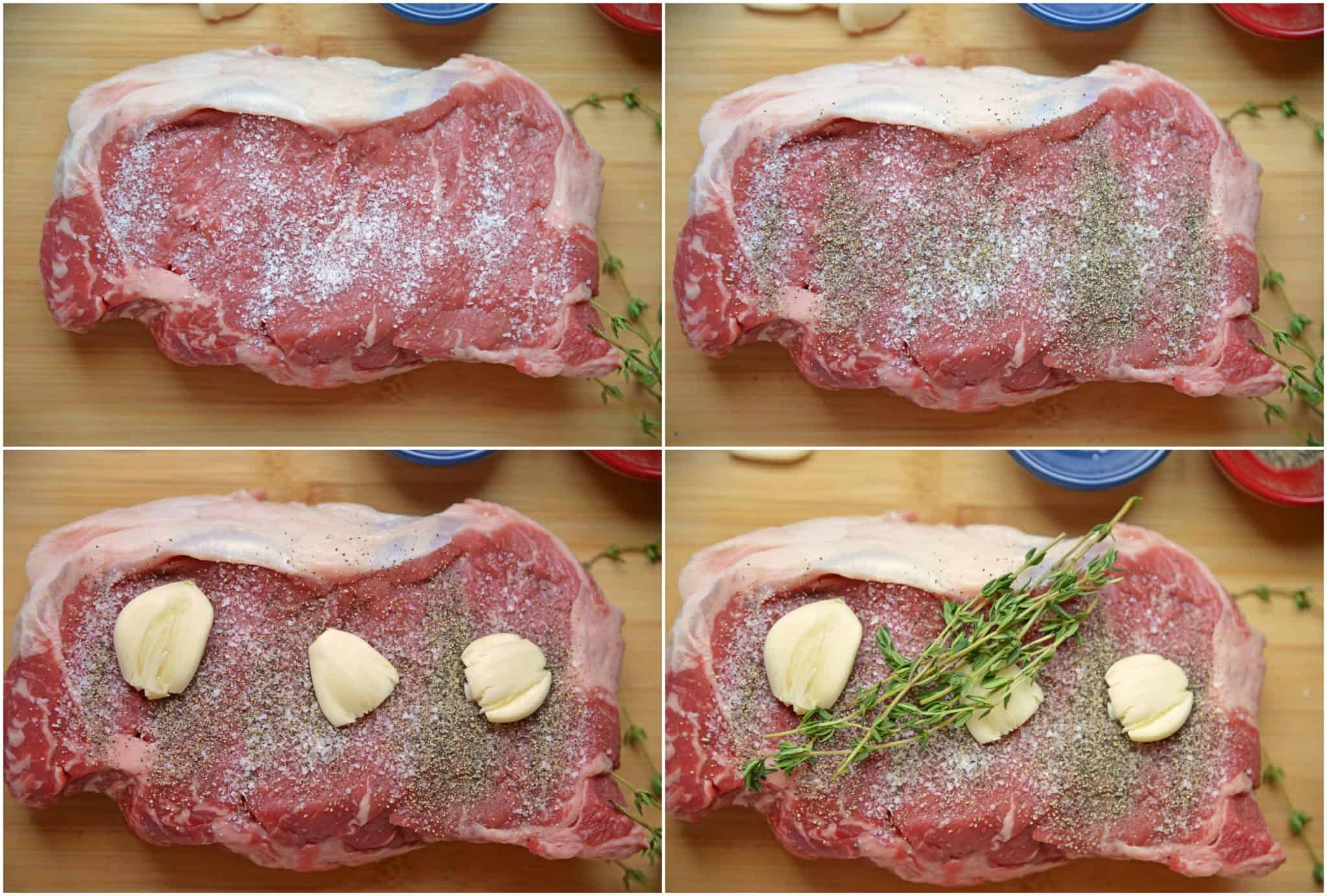 Do I need to sear my sous-vide steak?
Your steak will be fully cooked, but will not have the desirable crust. You can finish it in a pan or on the grill. For the most even bark, I suggest a cast iron skillet.
The trick is to get it super hot, the point where your pan is smoking. Then adding a fat (butter) and flipping it from side to side in 15 second increments. Long enough to start to brown, but not long enough to cook it any further.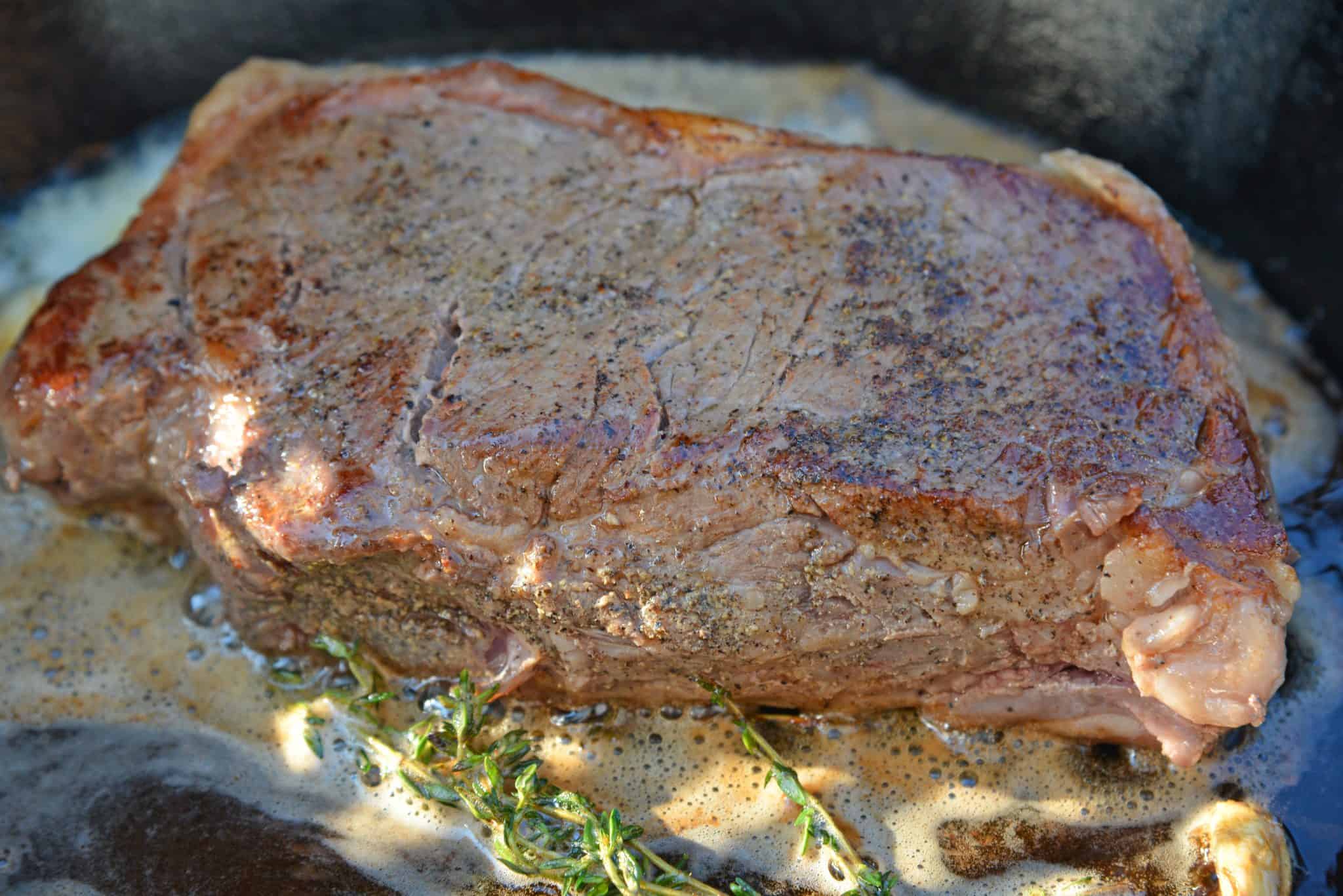 What type of bag do I put it in?
There is only one answer: FoodSaver® FM2000 Vacuum Sealing System! In order to cook properly, sous-vide bags must be airtight and sink to the bottom (no floating!).
FoodSaver® sous-vide bags are constructed with multiple layers and sealed with powerful heat, resulting in the best resistance to punctures and tearing.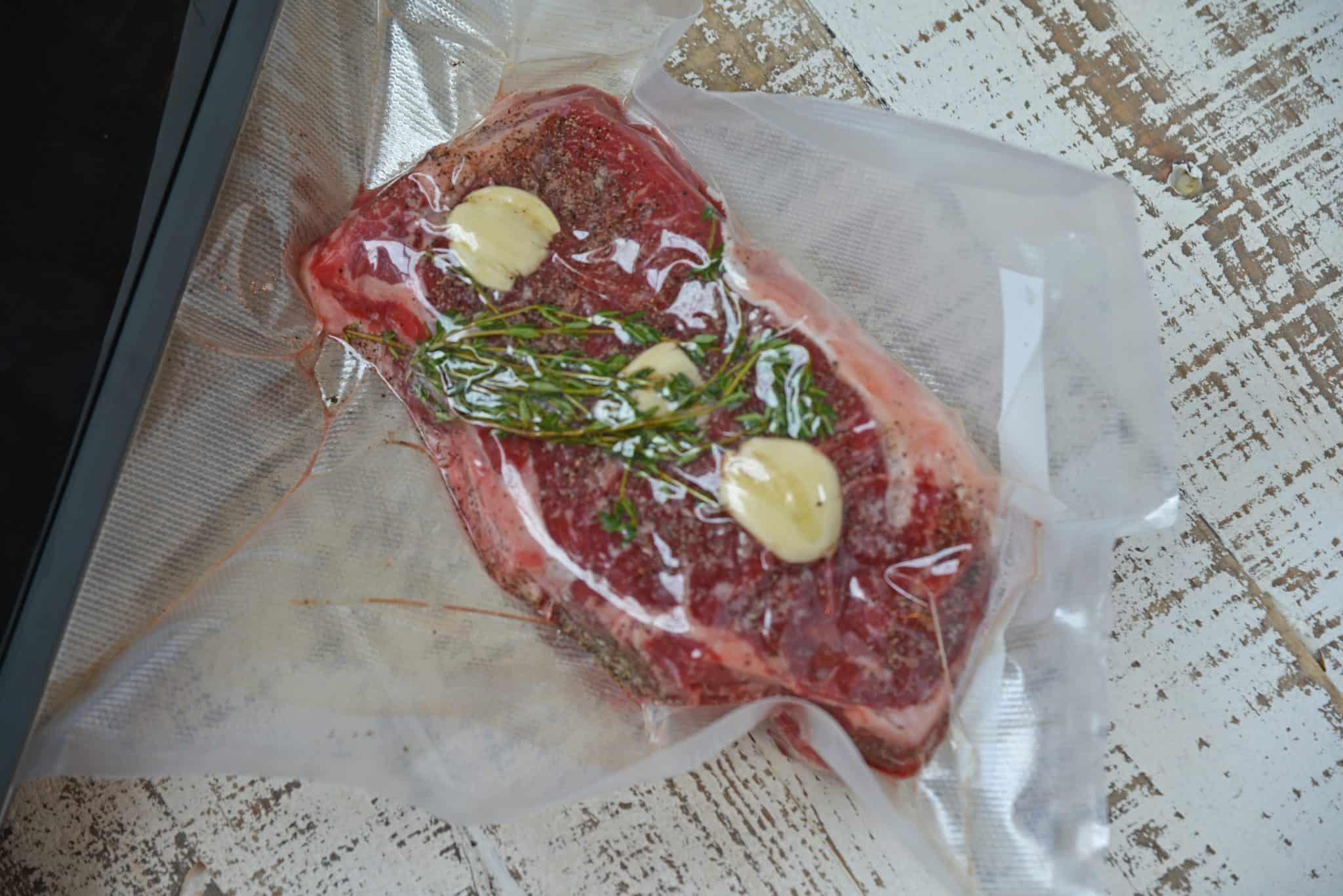 Sealing in freshness and flavor, sous-vide bags work best with a FoodSaver® FM2000 Vacuum Sealing System. Precut bags come in a variety of sizes, but you can also buy a roll, allowing you to pick the optimal size. From there, they can be taken directly from the fridge or freezer to the sous-vide machine.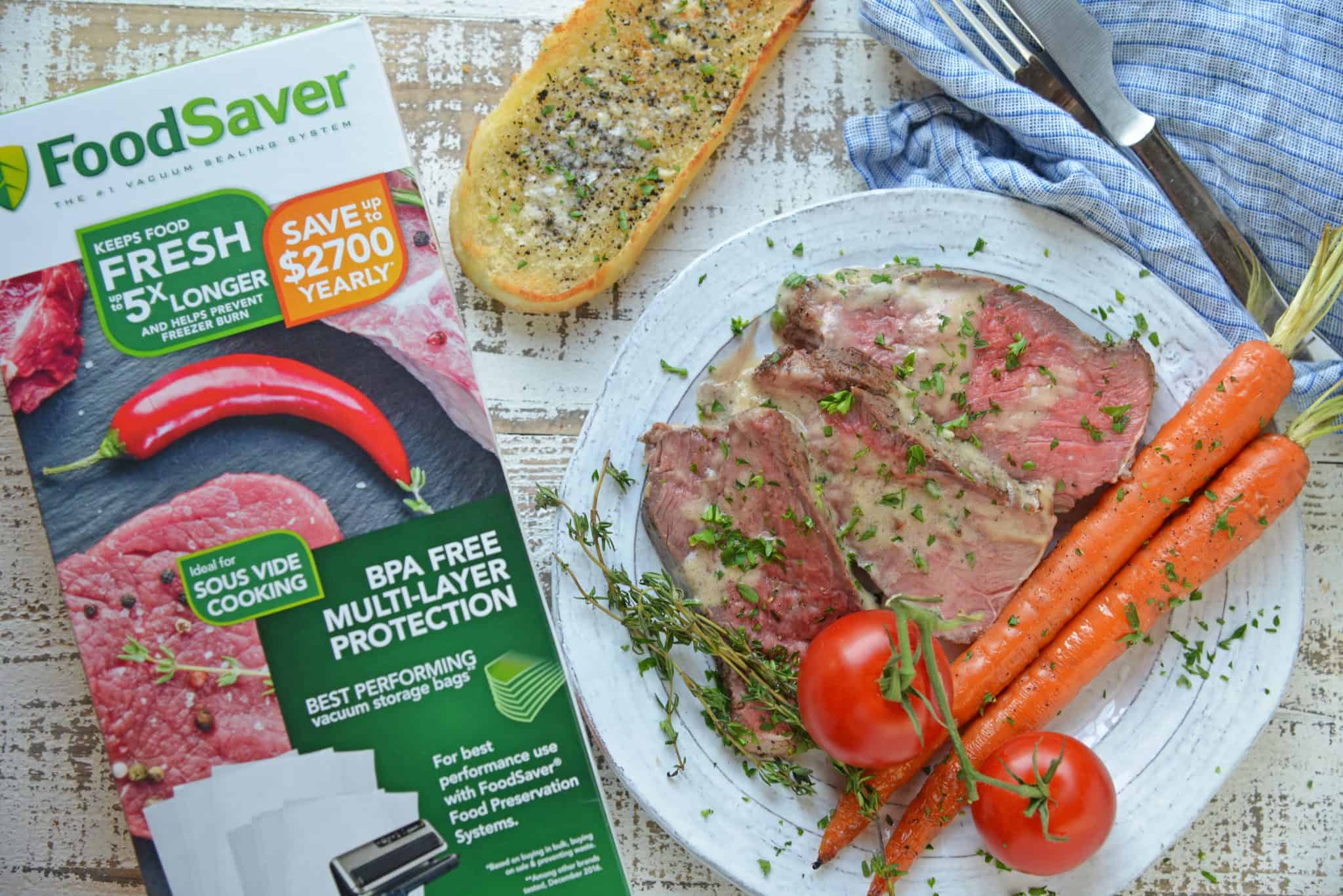 Side dishes for steak: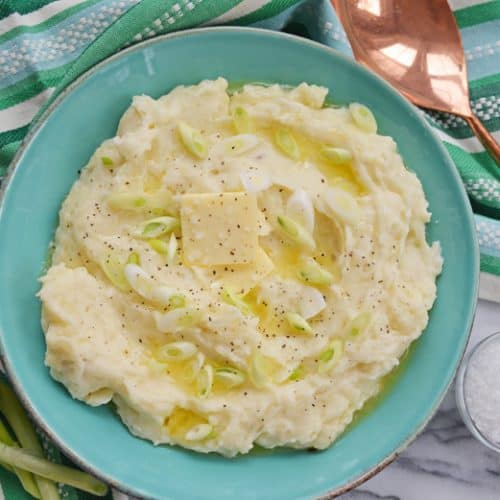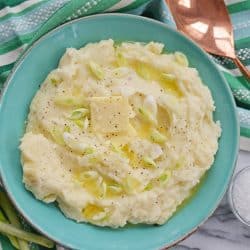 Instant Pot Mashed Potatoes
Forget the boxed stuff, this easy Instant Pot Mashed Potatoes recipe will be your new go-to! These potatoes are ready in just minutes!
View this recipe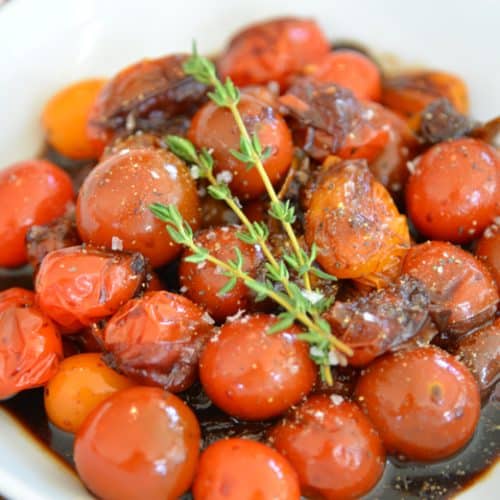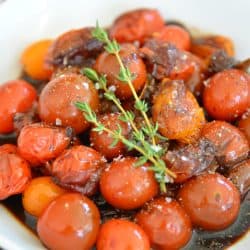 Balsamic Stewed Tomatoes
A salad of sorts, this EASY roasted Balsamic Tomatoes recipe makes the perfect side dish! With only 6 ingredients, this recipe is simple yet delicious!
View this recipe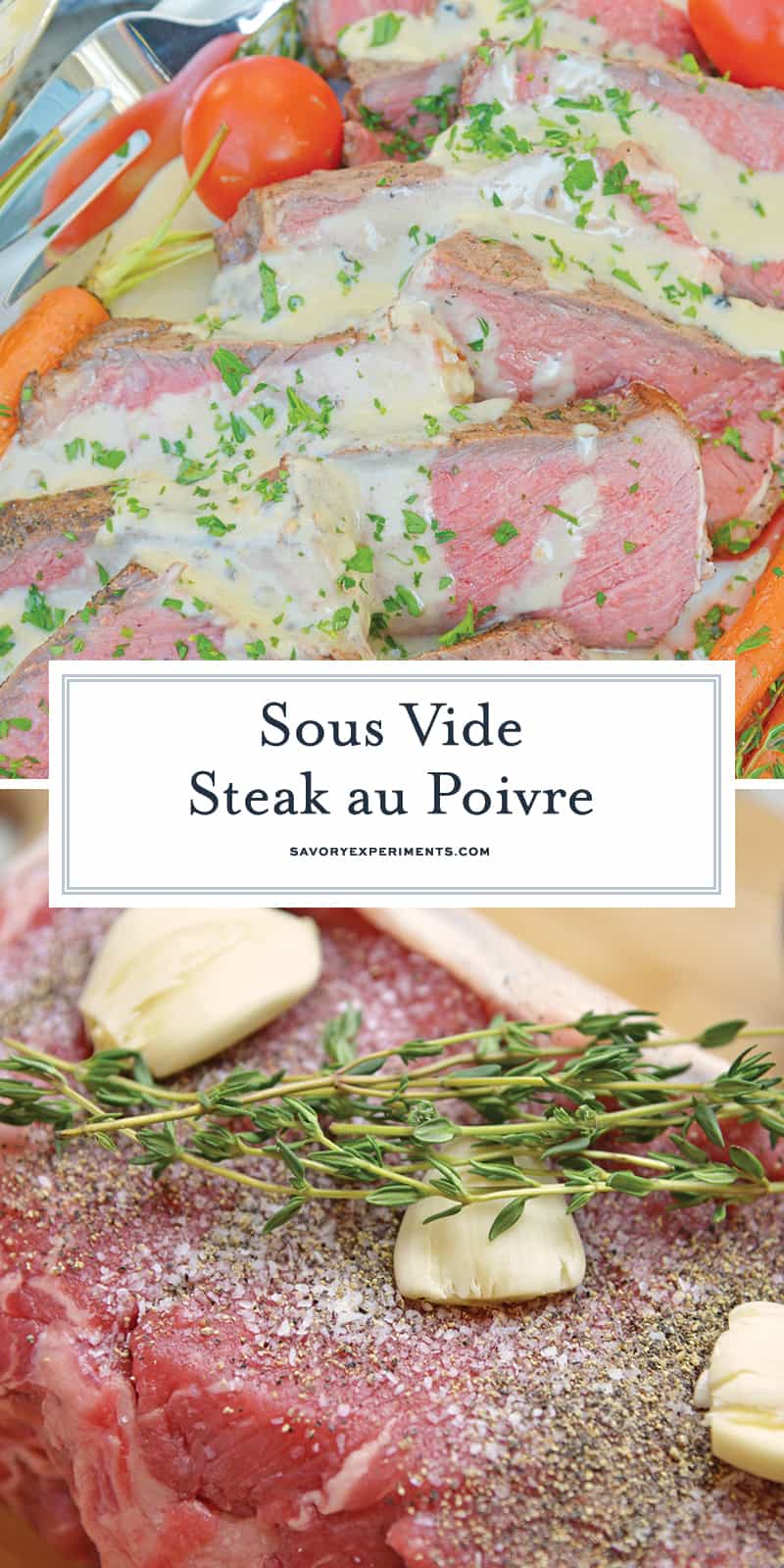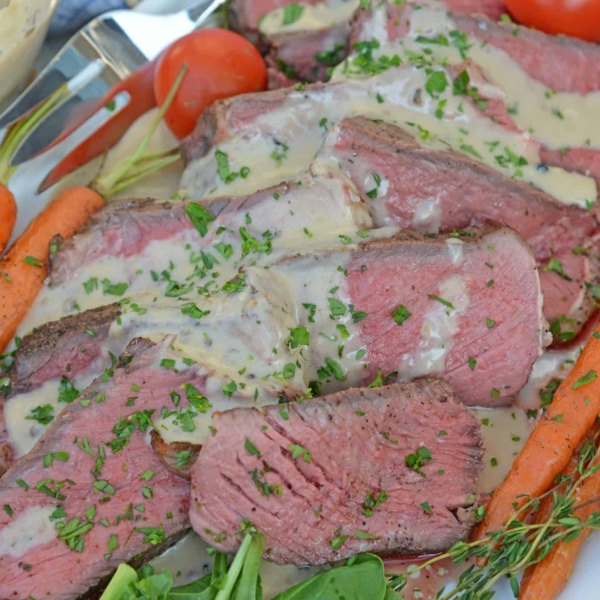 Sous Vide Steak
Sous Vide Steak Au Poivre is a sous-vide steak recipe worthy of an easy weeknight meal or a special occasion. New York strip is cooked to the perfect temperature and smothered in a creamy Au Poivre Peppercorn Sauce.
Instructions
Season all sides of your New York strip.

Top with smashed garlic and fresh thyme sprigs.

Place inside a gallon size FoodSaver® Sous-vide Vacuum Seal Bag. Seal well.

Heat your sous-vide machine to desired temperature, rare (120-128 °F), medium rare (129-134 °F), medium (135-144 °F), medium-well (145-155) or well done (156 °F).

Submerge vacuum sealed bag in water. It should sink.

Cook for 45 minutes to 2 1/2 hours. You can cook it longer, but the chemical make-up of fibers starts to change and while it will remain cooked to temperature, the texture will change.

Carefully remove bag from water bath, cut to open.

Heat large cast iron pan over high heat to smoking point. It needs to be ridiculously hot. As hot as you can get it!

When hot, add butter and steak immediately after.

Cook for no more than 90 seconds, flipping from one side to the other every 15 seconds, finally giving the edges a quick sear.

Transfer to a cutting board, slice against the grain.

Top with Au Poivre Peppercorn Sauce and Maldon sea salt.

If you've tried this recipe, make sure to come back and give it a rating!
Notes
Much of what I've learned about sous-vide has been from J. Kenji López-Alt over at The Food Lab, because he knows it all!
Nutrition
Calories:
1121
kcal
,
Carbohydrates:
97
g
,
Protein:
54
g
,
Fat:
56
g
,
Saturated Fat:
25
g
,
Cholesterol:
205
mg
,
Sodium:
4207
mg
,
Potassium:
1163
mg
,
Fiber:
4
g
,
Sugar:
52
g
,
Vitamin A:
260
IU
,
Vitamin C:
1
mg
,
Calcium:
138
mg
,
Iron:
5.4
mg
The FM2000 system and sous-vide are good for so much more than just sous-vide. Use them to store foods and keep them fresher longer. Freeze meals and put them directly in the microwave or oven, preserve fruits and vegetables and even make ice cream!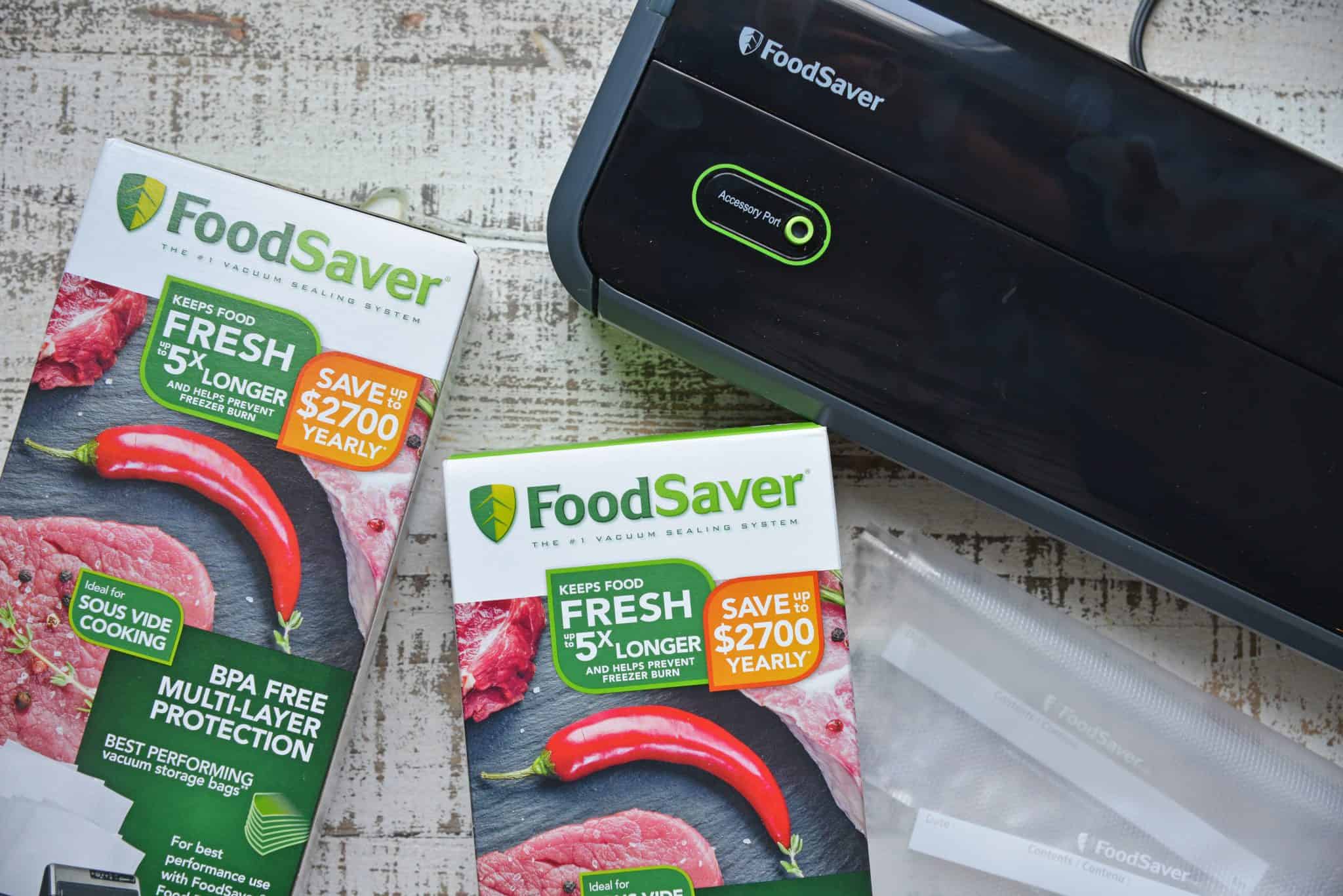 You can purchase FoodSaver Sous-vide Vacuum Seal Bags (as well as the FoodSaver. FM2000 Vacuum Sealing System) in store or online at Target.com.