The coming of fall means quick and easy meals are going to be needed at the ready. These easy recipes are exactly what you need!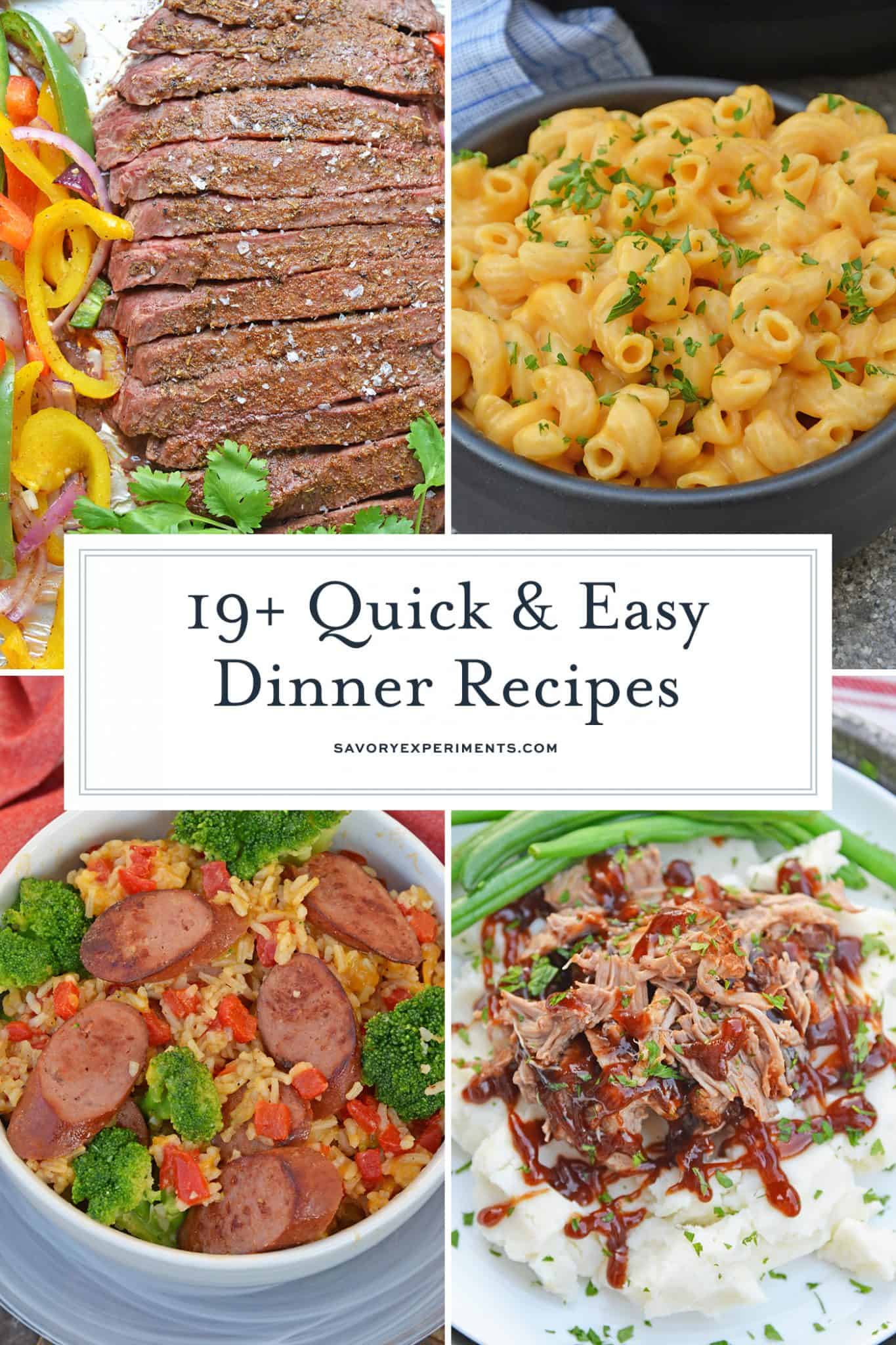 These quick and easy meals are your solution for busy weeknights! Simple dinners can still be delicious with these easy fast dinner recipes!
Back to school is right around the corner…. after school activities, sports, homework and billion other things will be crowding your evenings. You'll need to stock up on some fabulous quick and easy meals like these ones!
Not just dinner recipes, you'll also find lunches, snacks and a few other fabulous time saving options. One thing is for sure, you won't go hungry!
One Pan Meals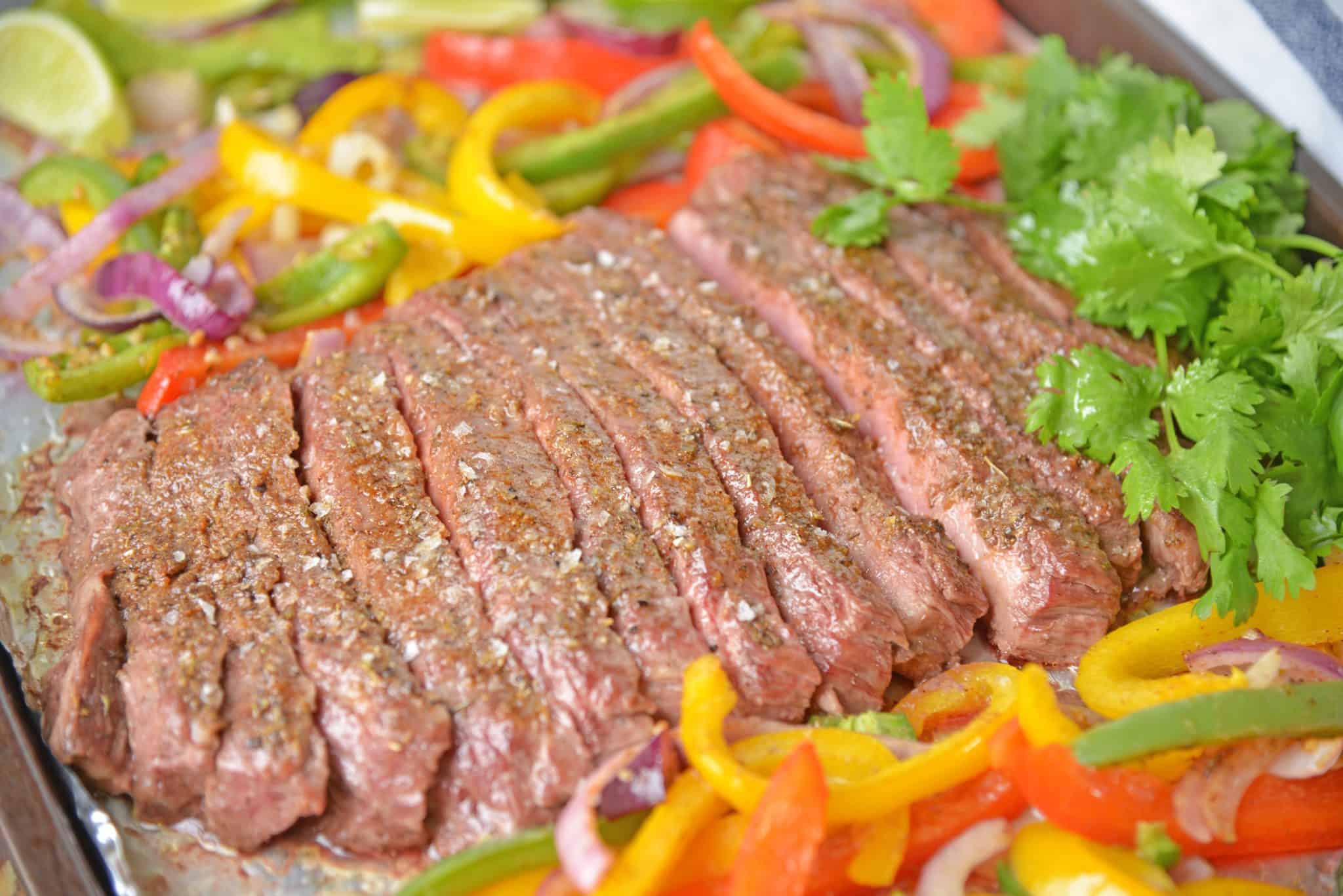 Sheet Pan Steak Fajitas are an easy weeknight meal using tender beef, homemade fajita seasoning, peppers, onions and jalapenos!
Panko Crusted Sheet Pan Salmon is a fast, easy and healthy weeknight meal! This sheet pan dinner uses tomatoes, asparagus, and a crispy panko and walnut topping for your salmon!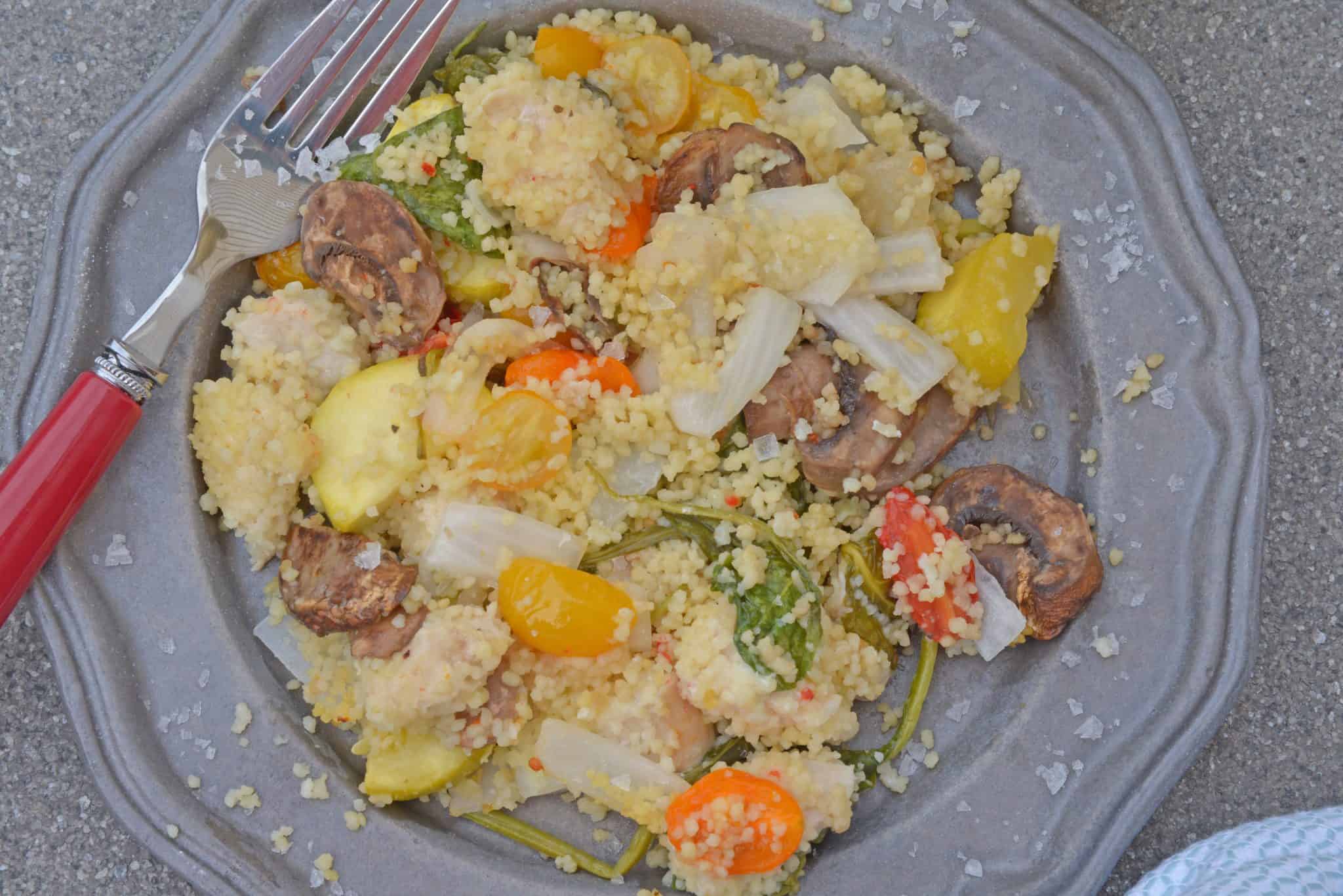 One Pot Italian Chicken is a favorite simple chicken recipe using only one dish and simple ingredients. Ready in just 45 minutes!
Cheesy Chicken Noodle Casserole
This Cheesy Chicken Noodle Casserole is quick and easy to prepare.  With diced chicken, egg noodles, bacon and a creamy cheese sauce this dish will have you reaching for more!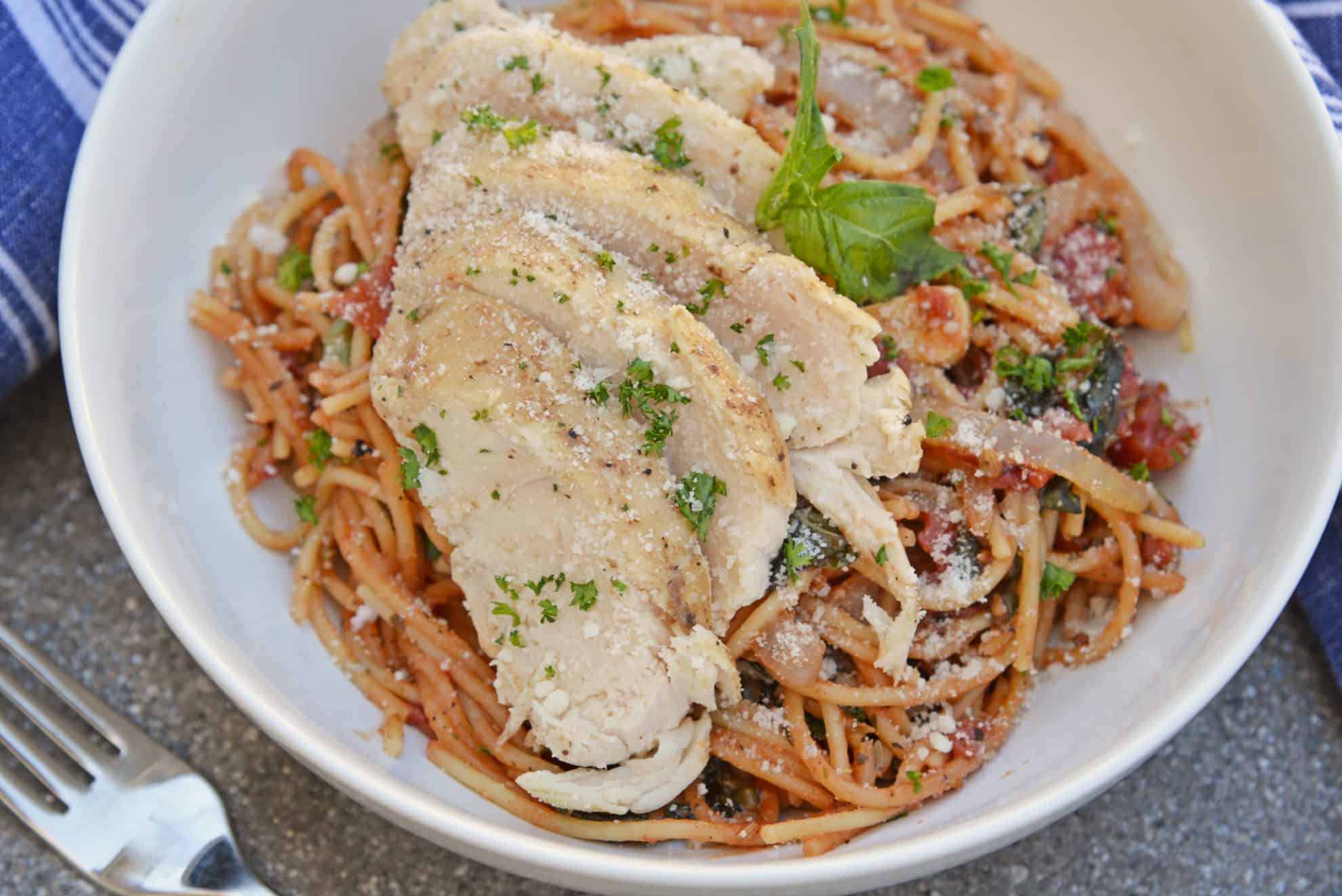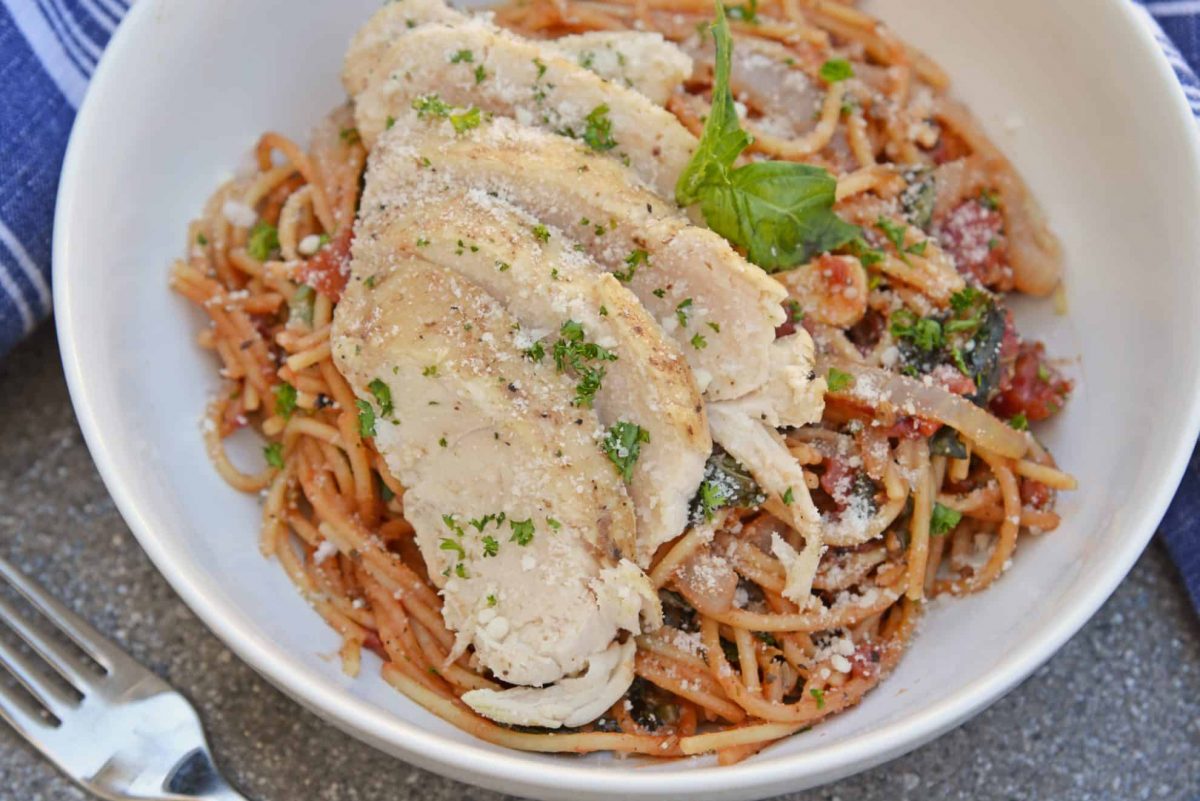 Do you want to make a delicious and healthy dinner for your family in just 20 minutes? This One-Pot Chicken Bruschetta Pasta is it!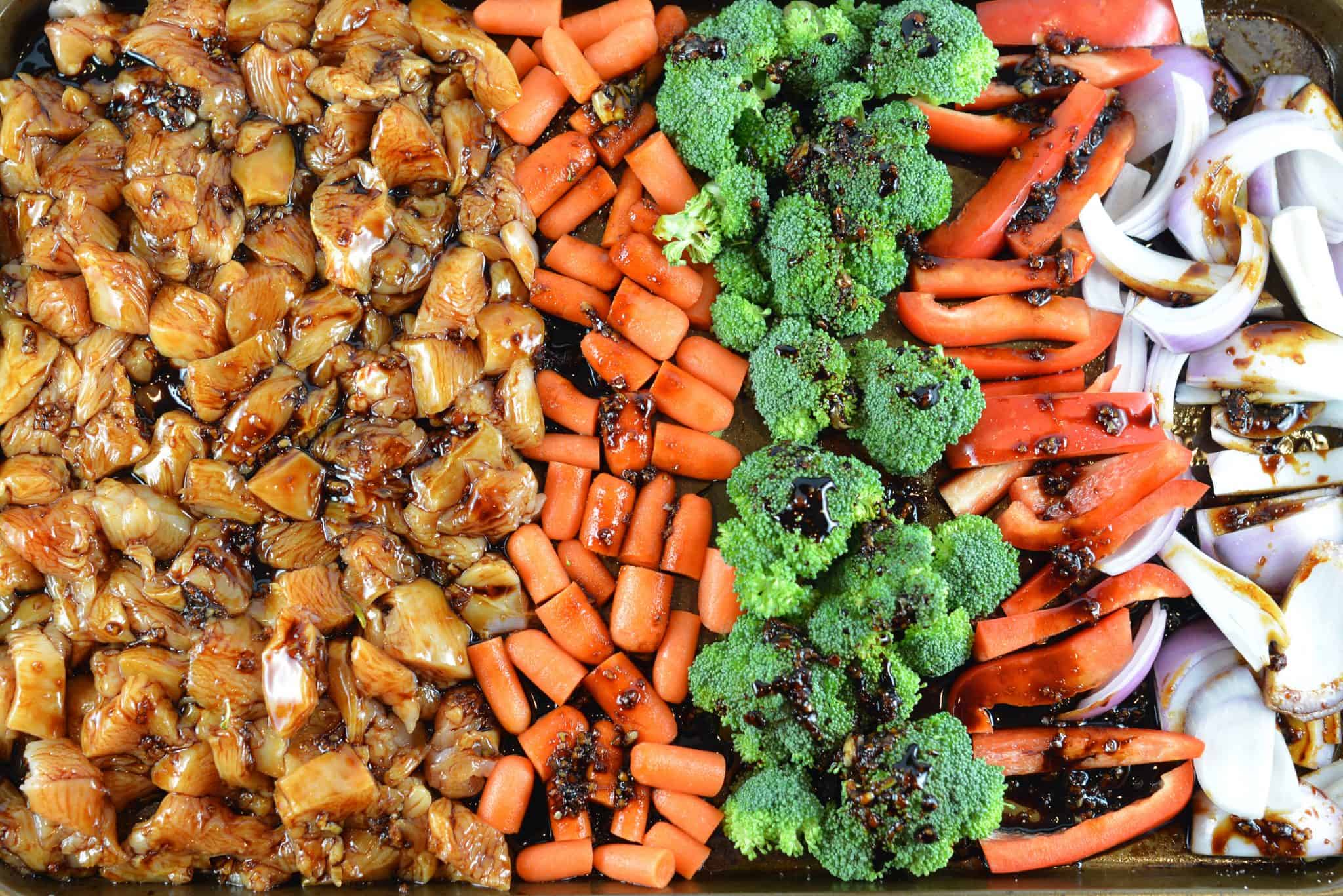 Honey Garlic Sheet Pan Chicken is an easy and family-friendly sheet pan dinner. You'll want to keep this 30 minute honey chicken recipe on hand for quick and easy meals!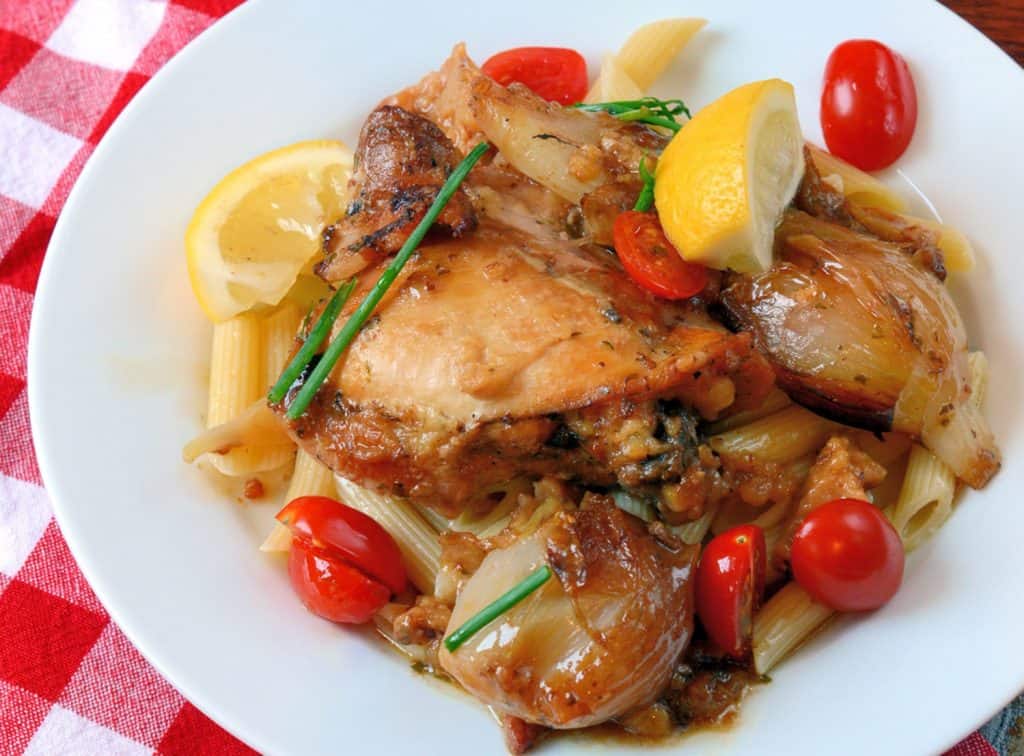 Chicken with Caramelized Shallots is another delicious one pan meal. Serve over pasta or rice.
Instant Pot Meals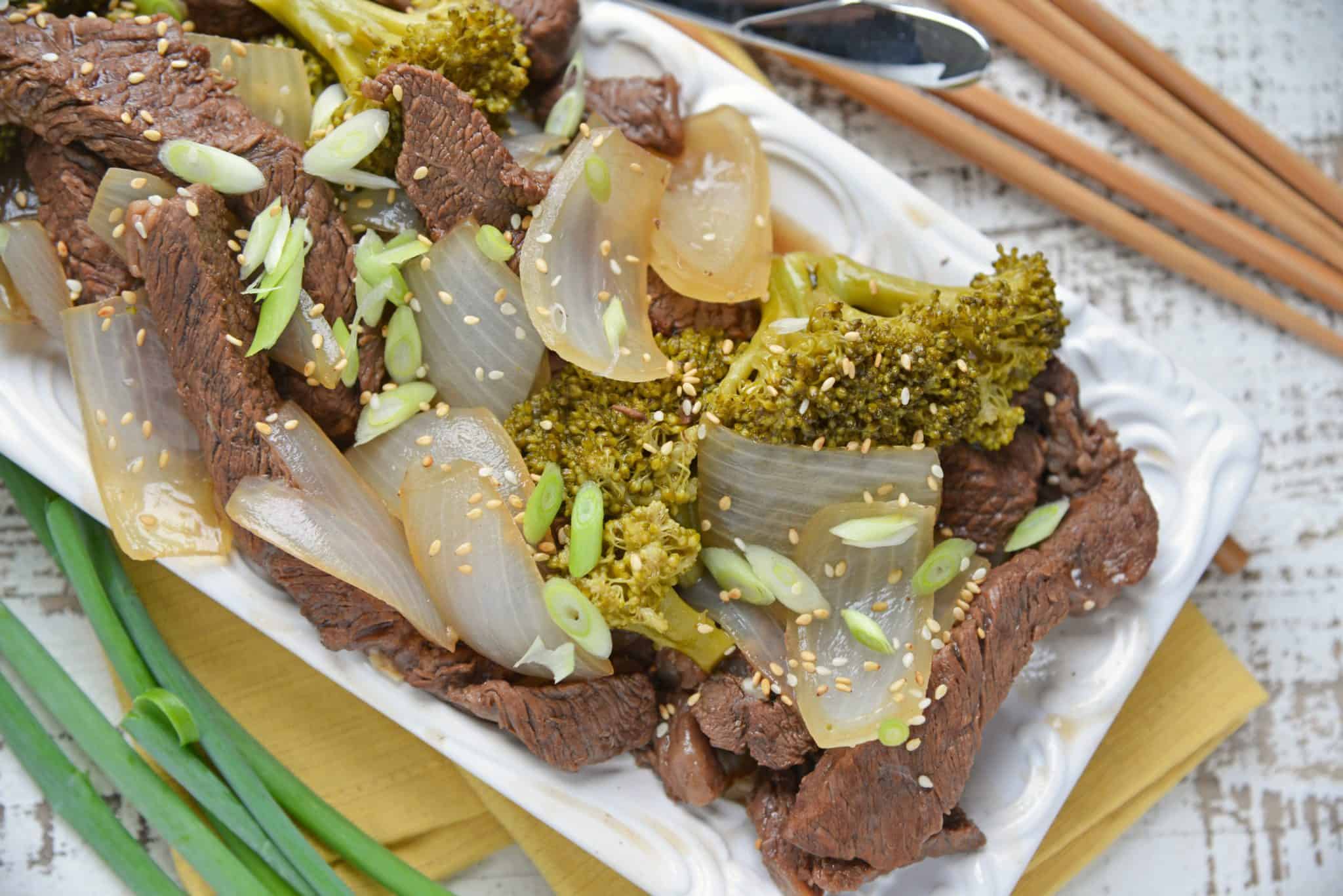 If Beef and Broccoli is one of your go-to takeout dishes, you will LOVE this Instant Pot Beef and Broccoli! It's easy to make and will be ready faster than your takeout could be delivered!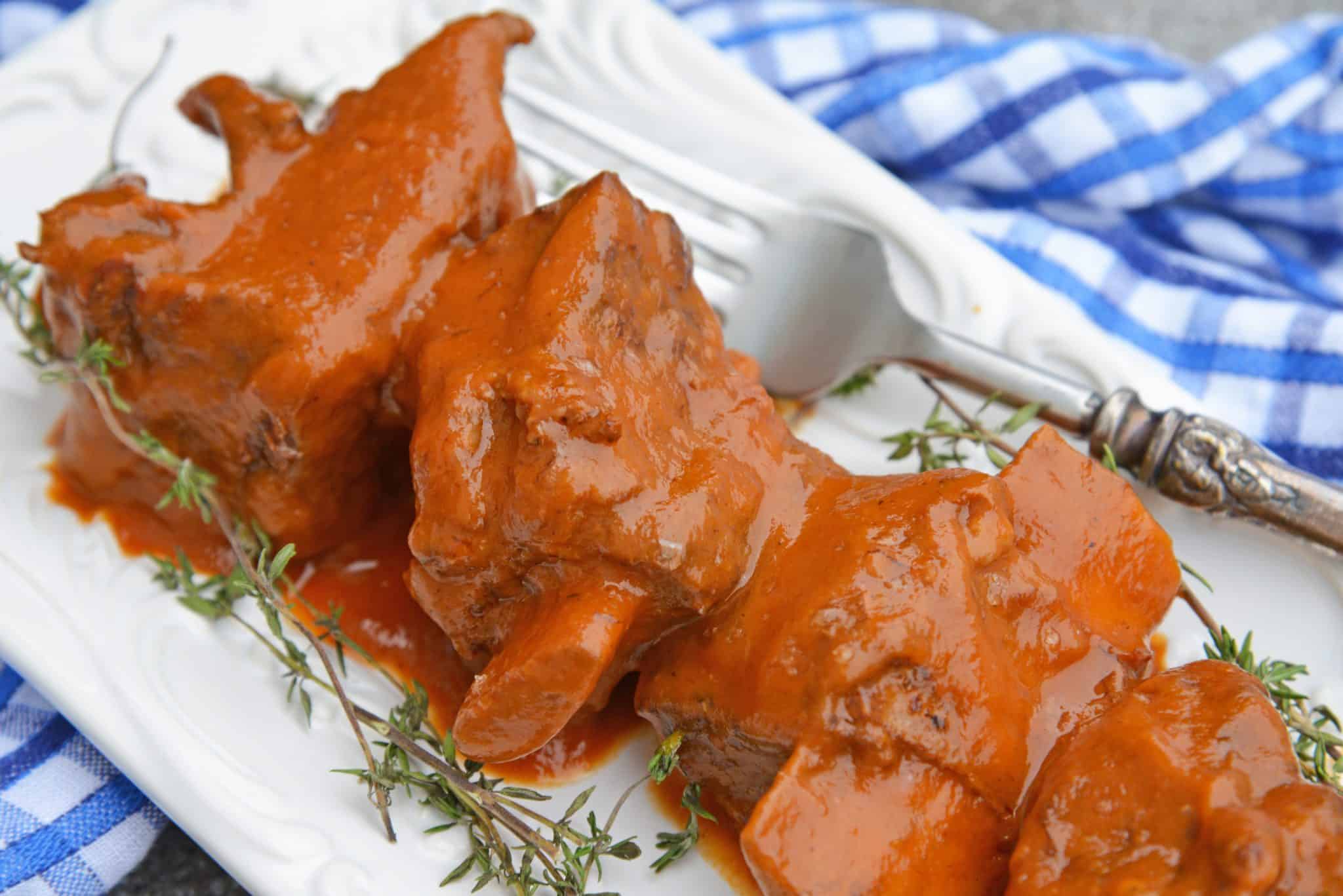 These Instant Pot Short Ribs are fork tender, flavorful and so good you'll make them again and again! Plus, they cook in this amazingly rich gravy sauce that is perfect over buttered noodles or rice.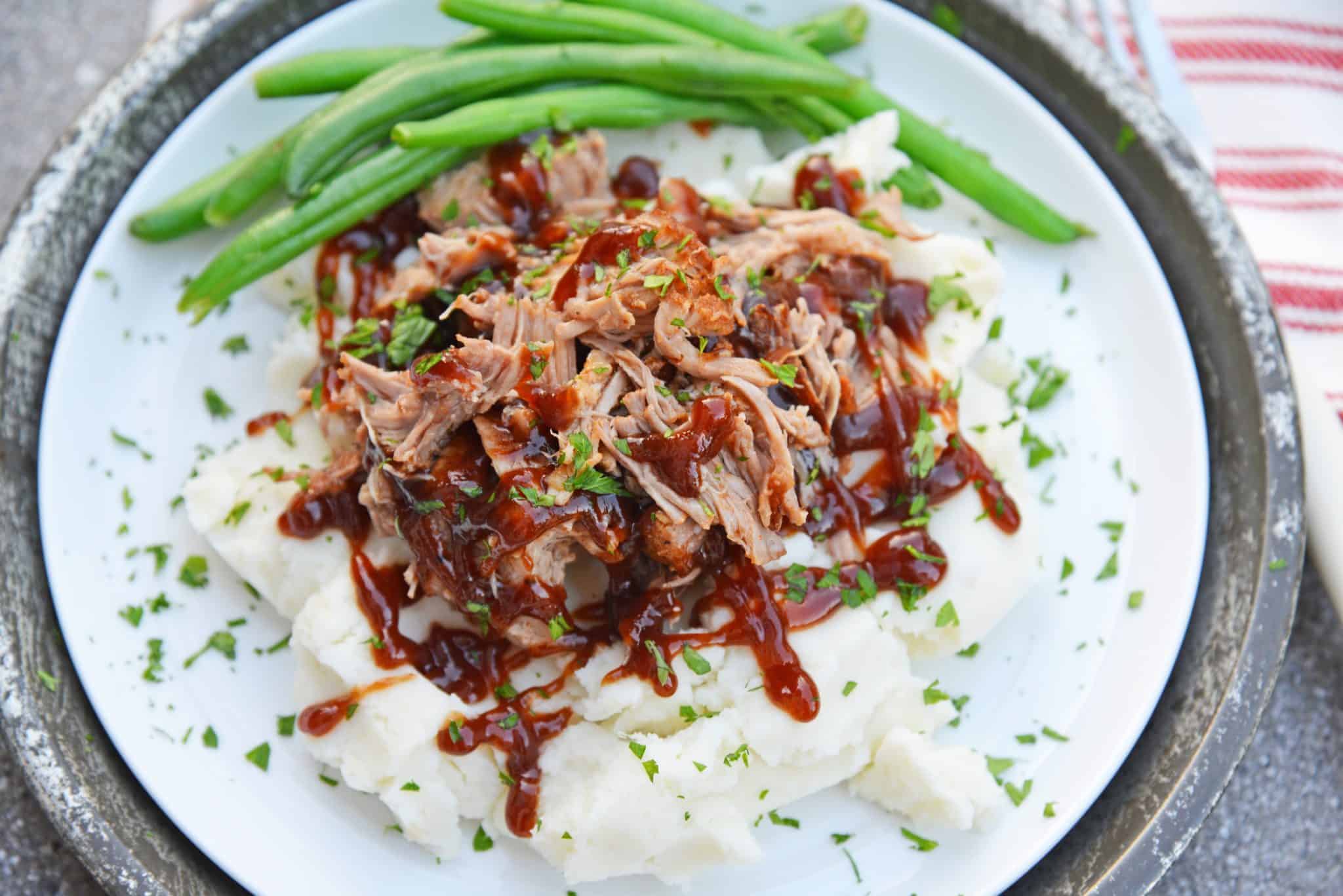 Instant Pot Pulled Pork is fork tender pork seasoned with a sweet and zesty seasoned and cooked in just 1 hour to perfection! One of those quick and easy meals that are perfect for sandwiches, tacos or to eat on it's own. Or try our Balsamic Honey Pulled Pork.
Instant Pot Panera Broccoli Cheddar Soup is one of the easiest copycat recipes you'll ever make. This easy soup is guaranteed to become a family favorite weeknight meal!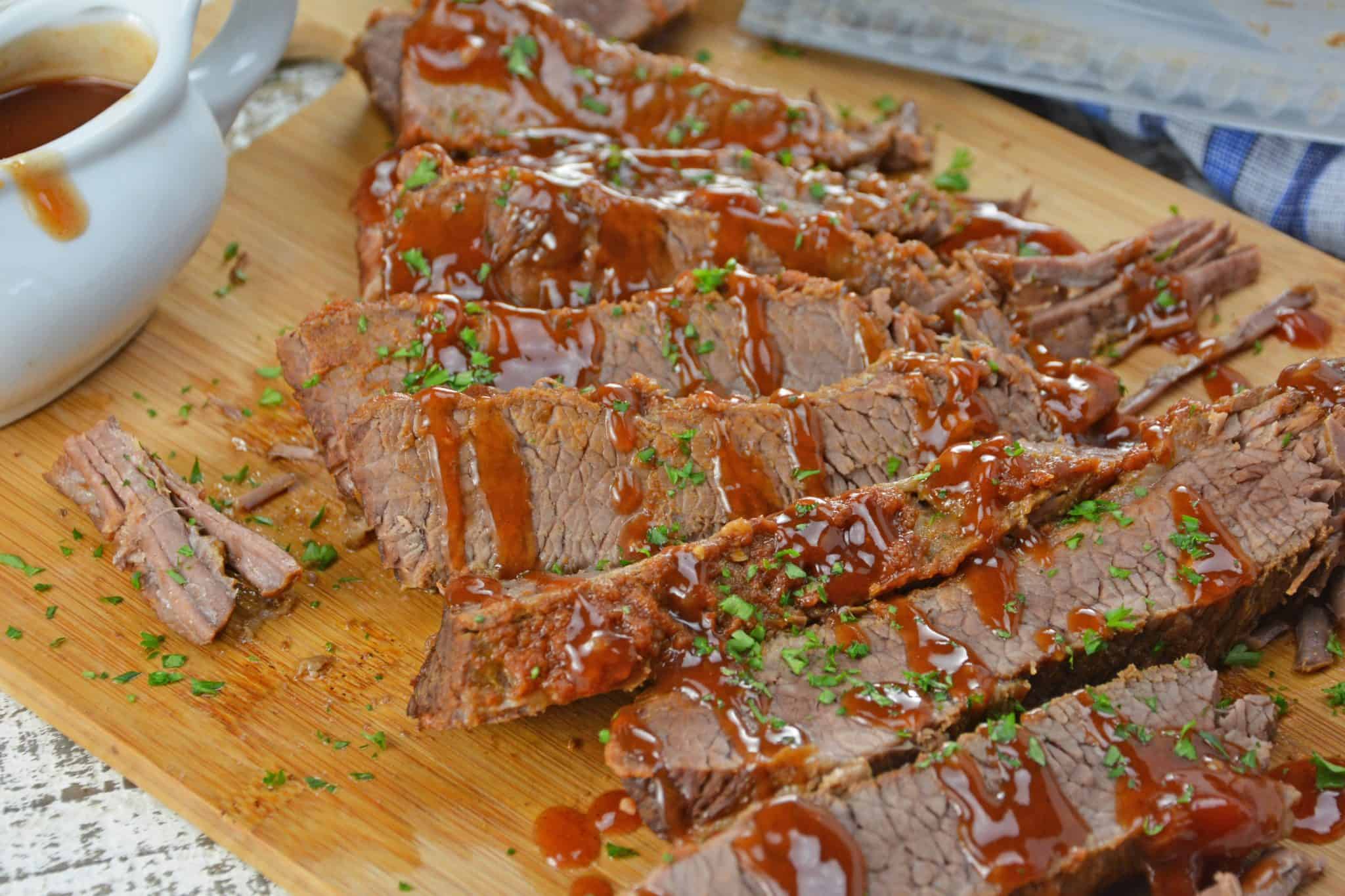 BBQ Instant Pot Brisket is the perfect dinner idea! One of my favorite quick and easy meals will stay moist and offer loads of flavor!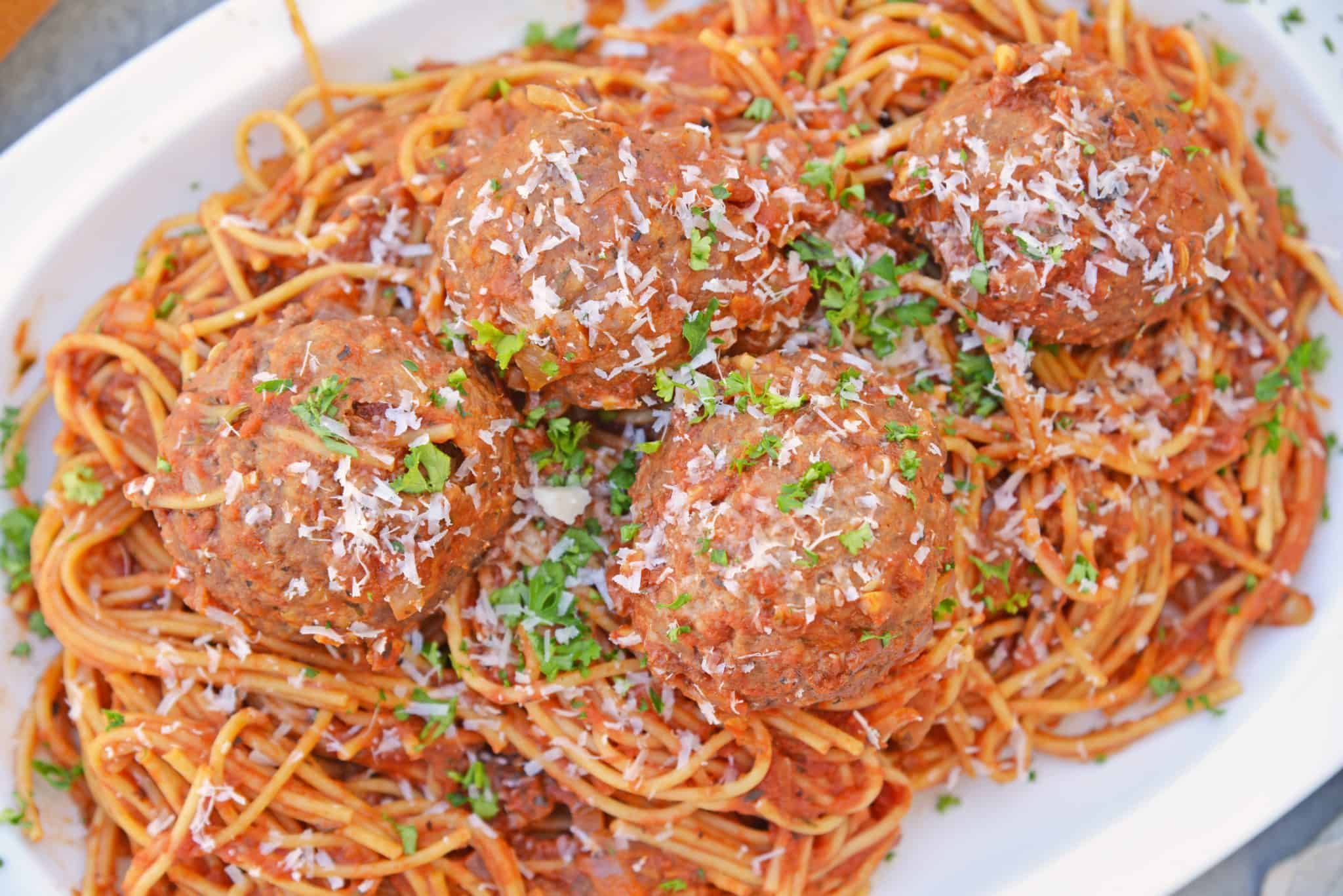 Recipes like this Instant Pot Spaghetti and Meatballs are perfect for busy weeknights when you need dinner in a hurry. You will never need to know how to make spaghetti and meatballs any other way!
Of all of the quick and easy meals, this pressure cooker macaroni and cheese is the best! If you like homemade creamy mac and cheese, this is for you!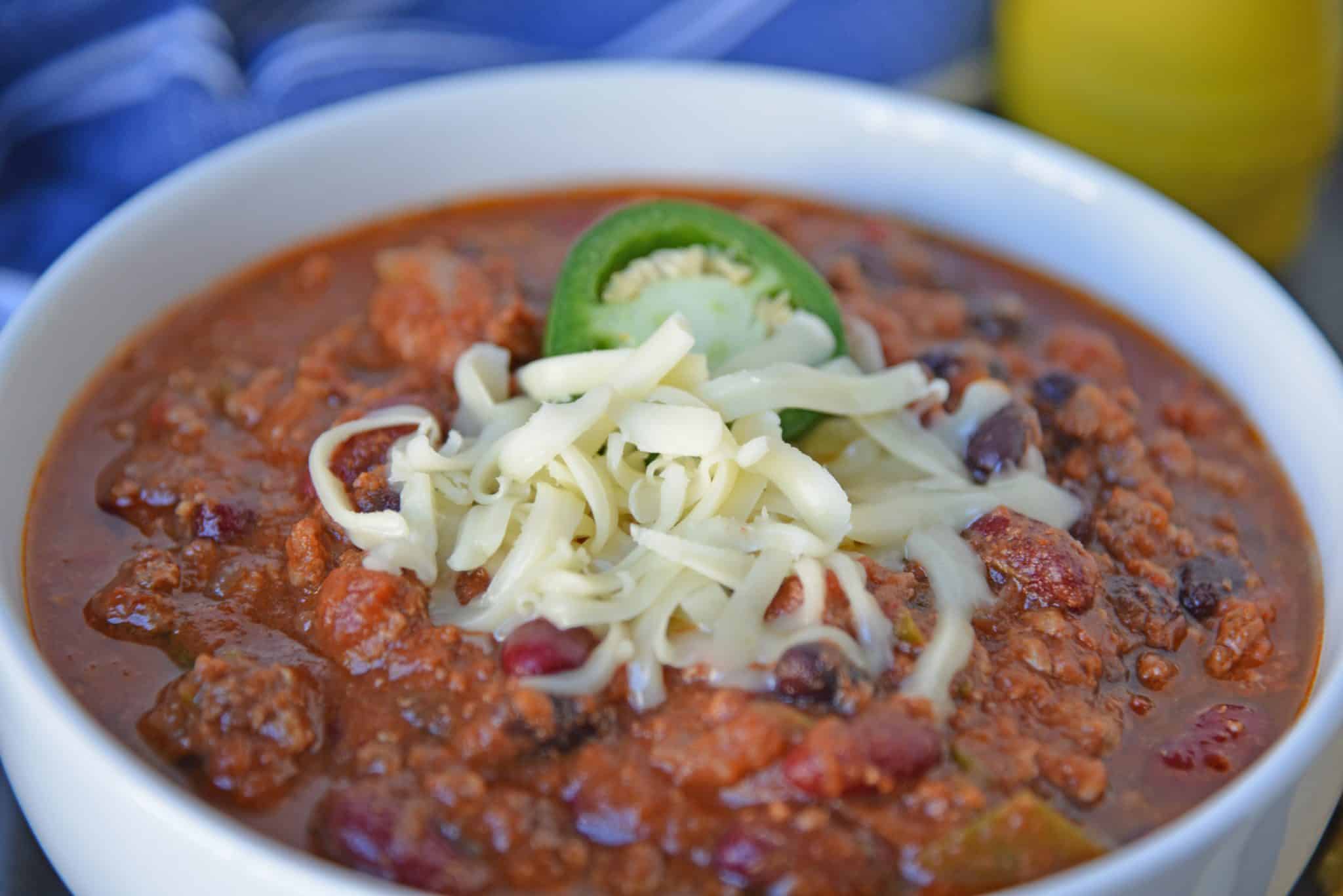 Instant Pot Chili is a gold star chili. A simple chili recipe using jalapeño, chili seasoning, beans and beef ready in just 20 minutes!
Quick and Easy Meals Ready in Under 30 Minutes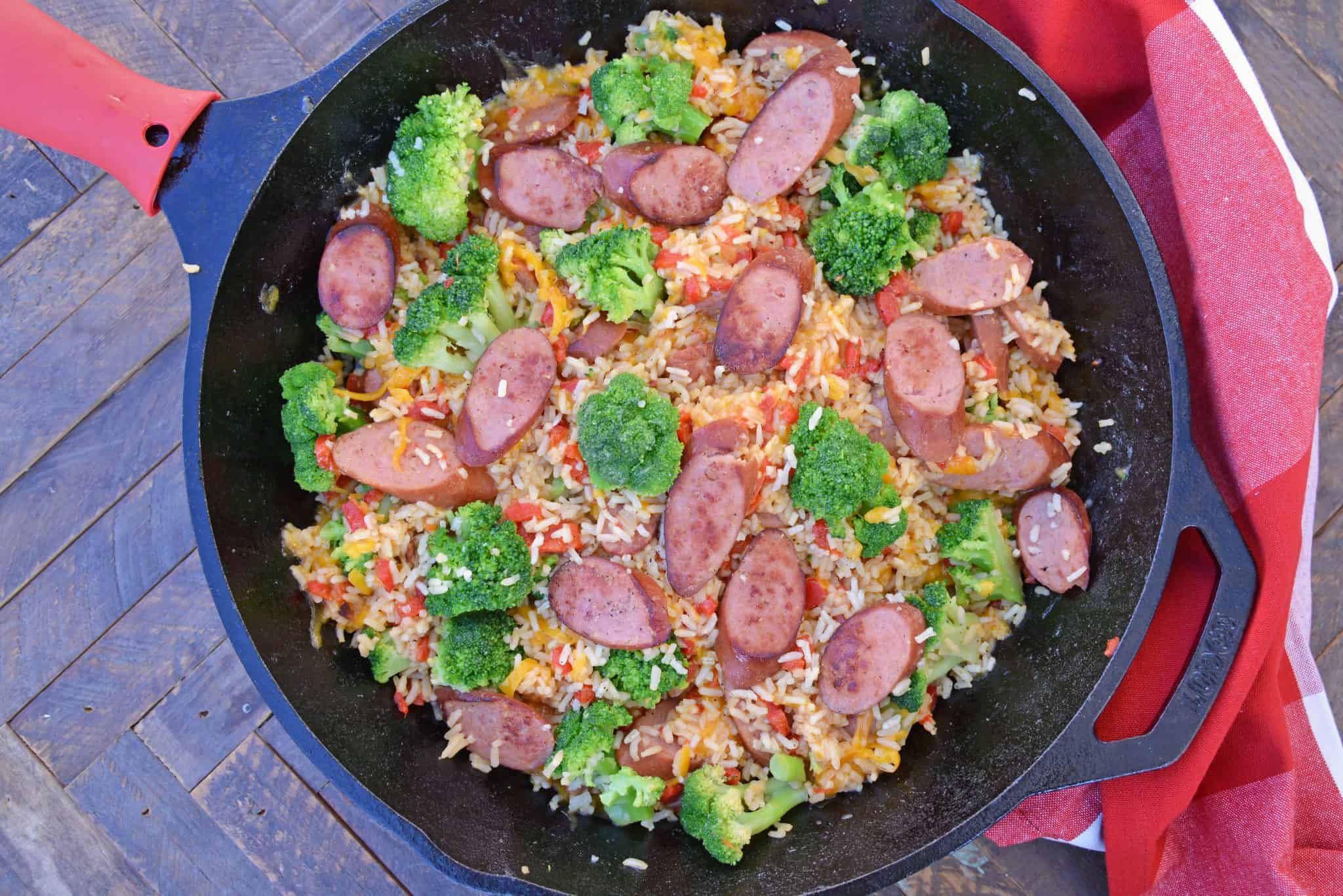 Sharp cheddar cheese tossed with rice, broccoli florets, roasted red pepper and tender smoked sausage. Dinner is ready in just 15 minutes with this Cheesy Sausage Broccoli Skillet!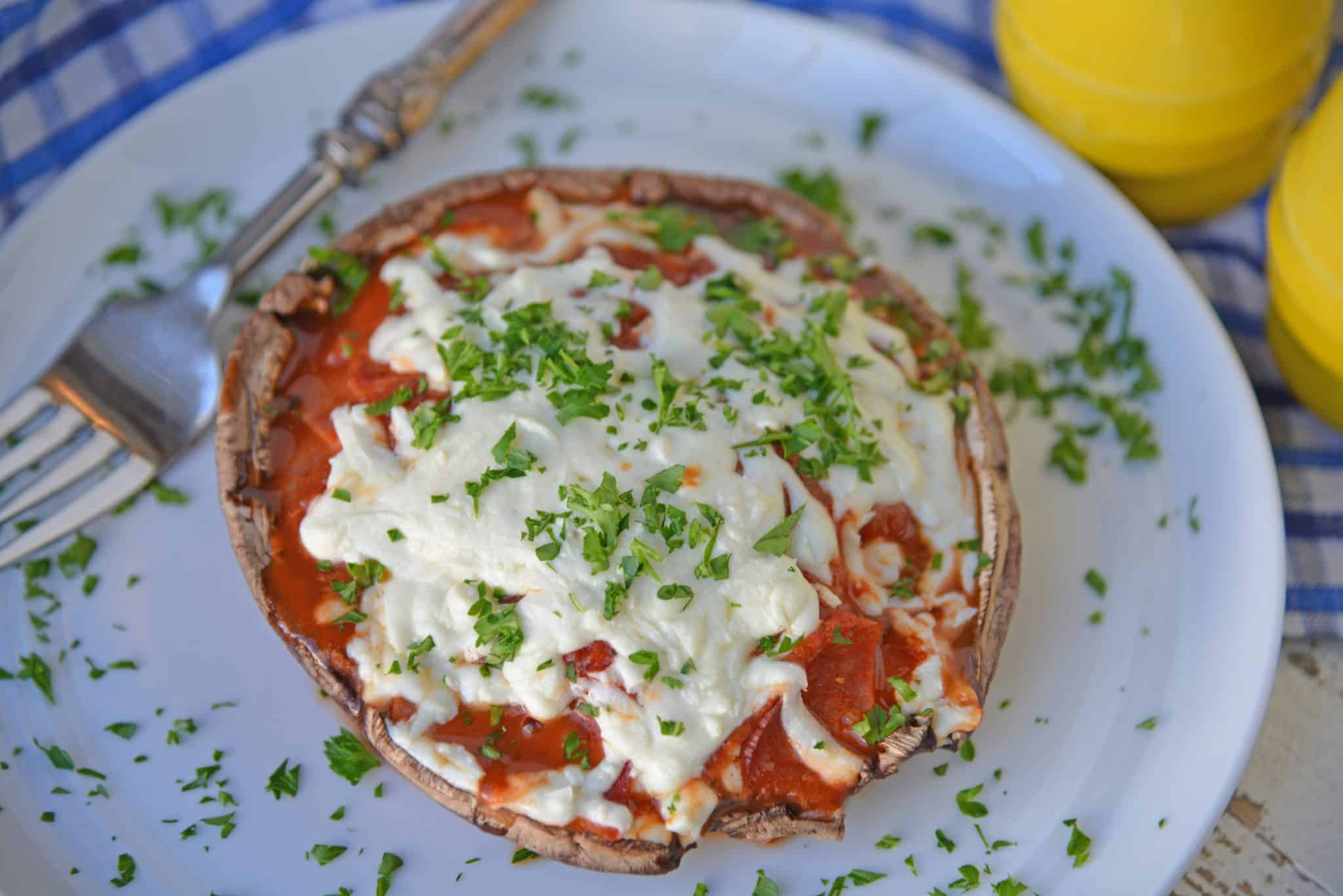 These Quick Portabella Pizzas are the ultimate low carb pizza. The stuffed portabella mushrooms are one of the best quick and easy meals!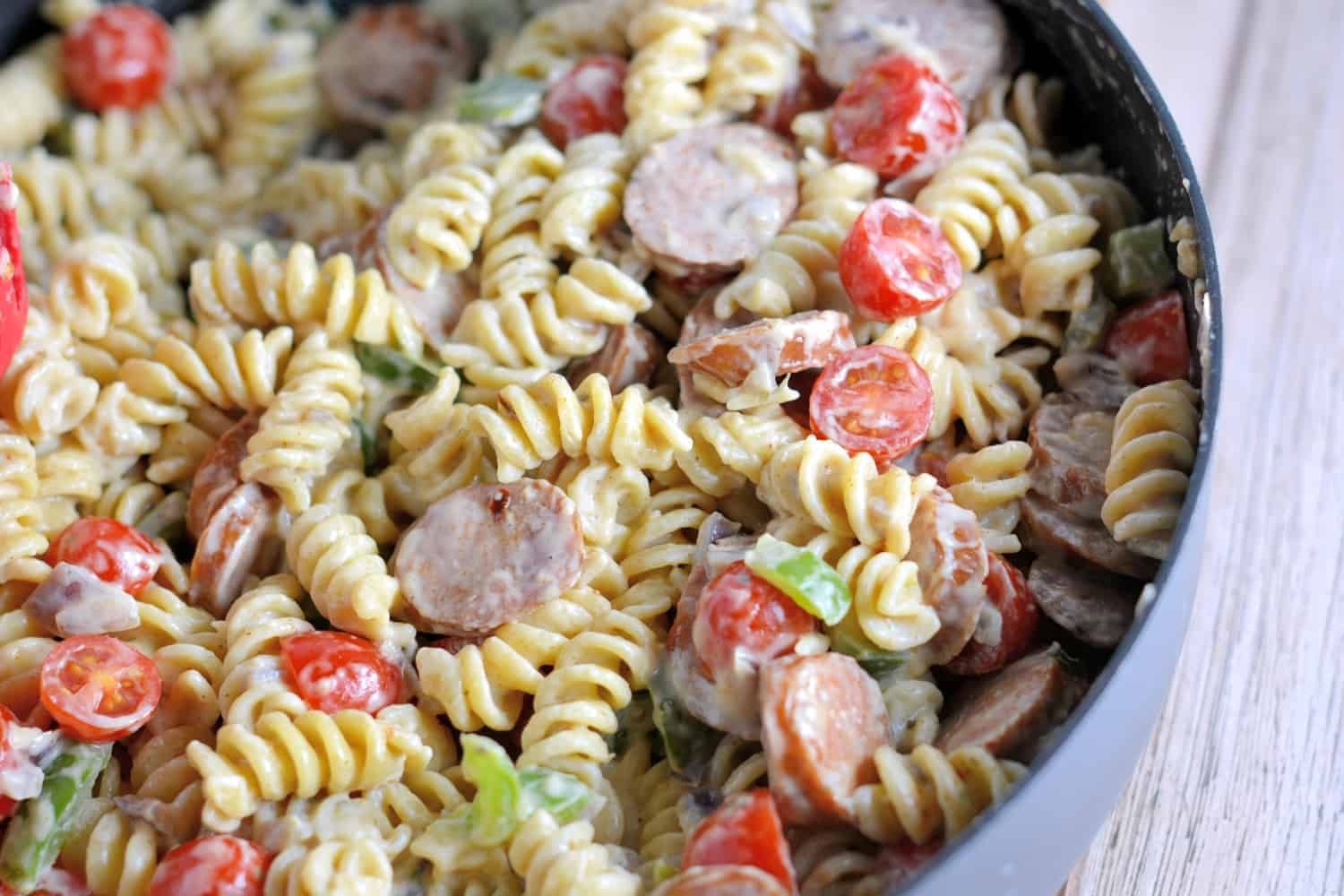 Creamy Cajun Pasta is seriously AH-MAZING and only takes 20 minutes! Rotini covered in a cream sauce with cajun seasoning, smoky andouille sausage, sautéed peppers, red onion and grape tomatoes.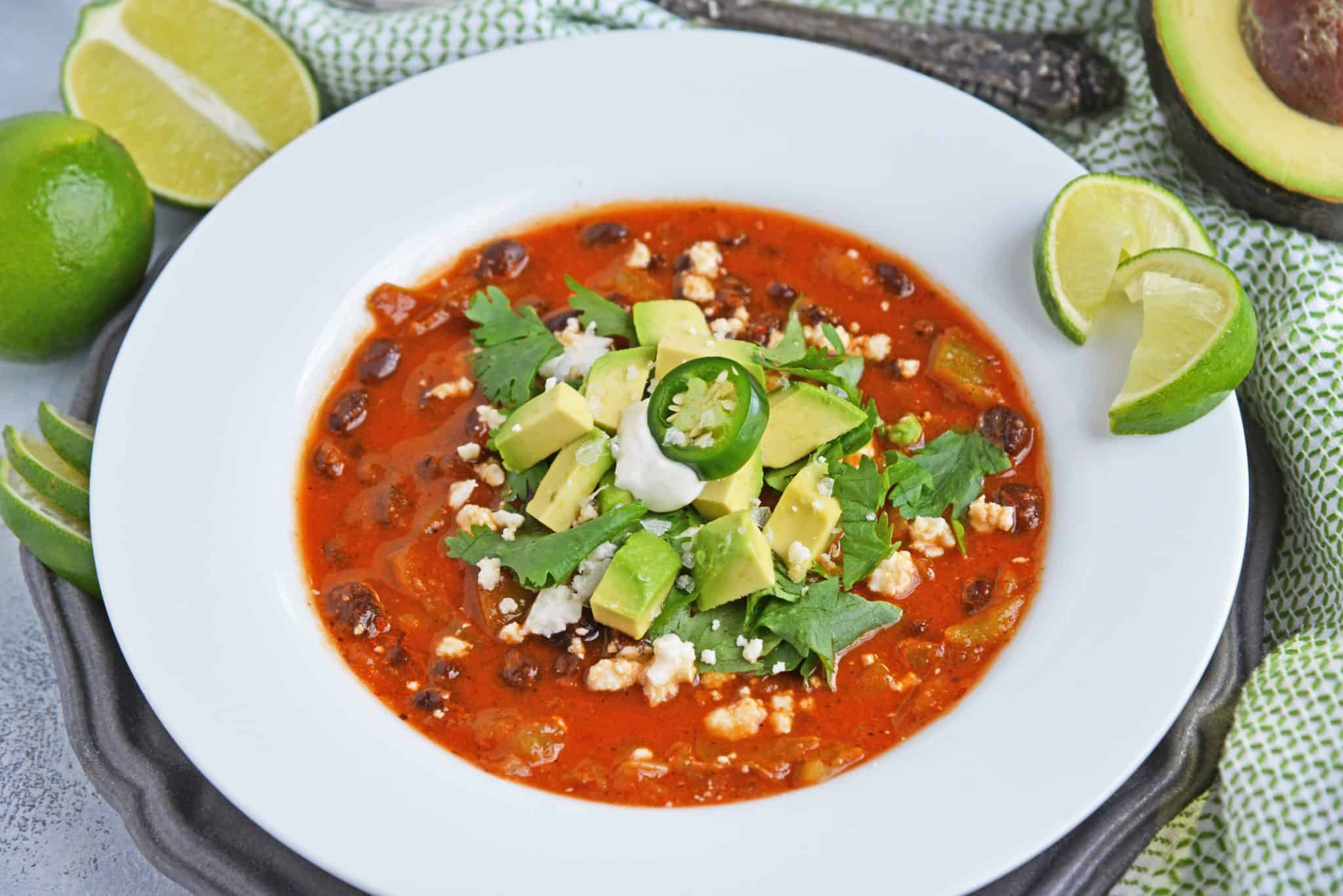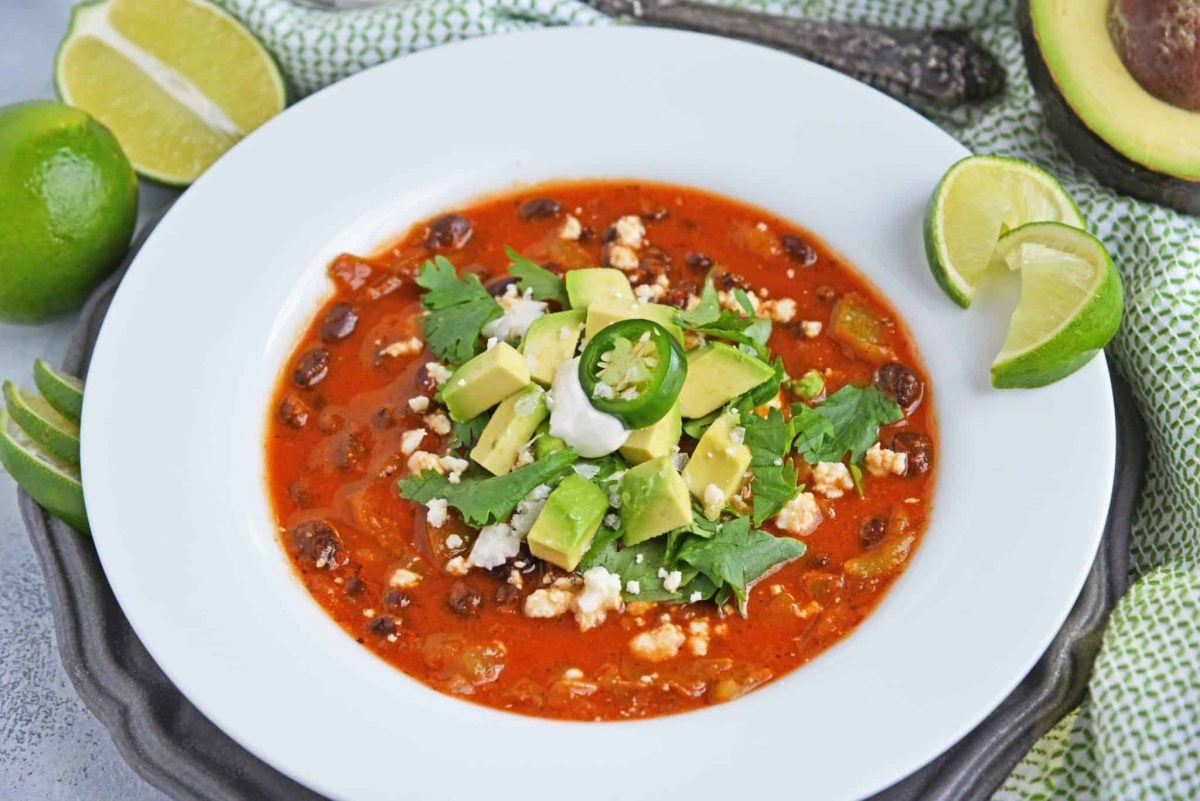 Black Bean Green Chile Soup is a tomato based soup with smoky chipotle peppers and robust flavors. Top with avocado, cilantro and queso fresco!
This Orange Chicken Recipe is amped up with bell pepper, baby corn and carrots in a delicious savory orange sauce over rice!
Homemade Marinara Sauce is one of the simplest of Italian sauces, and this 30-Minute Marinara Sauce could not be easier!