Water Chestnuts
The first thing you need to know about water chestnuts is that they aren't particularly pretty or appealing in their natural state.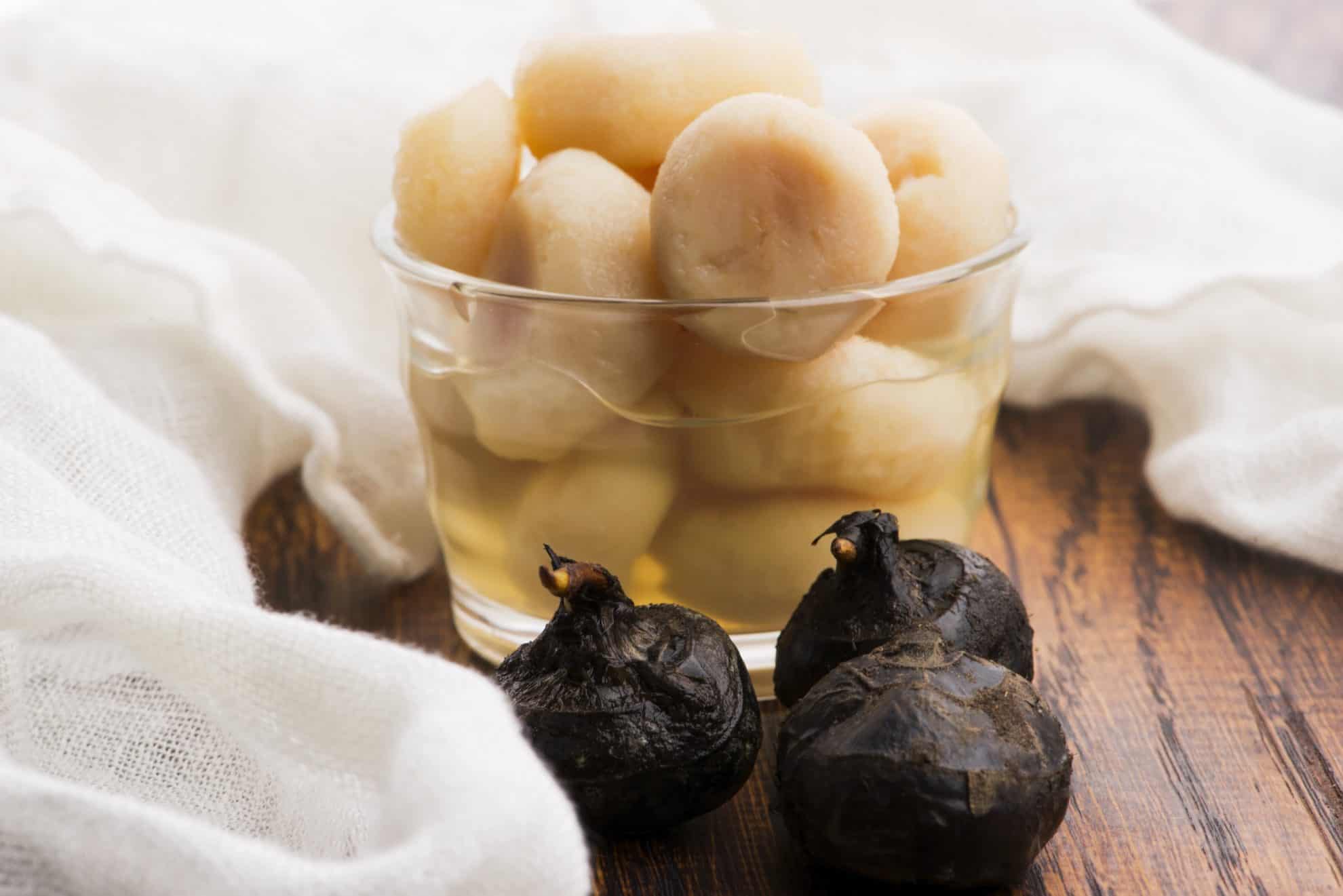 What are water chestnuts?
Mostly seen in Chinese cuisine, they are indigenous to Southeast Asia. The name comes from the fact that it resembles a chestnut in shape and color (brown). However, it isn't a nut at all, the technical term is aquatic tuber, meaning that it is the root part (like a potato) but grown in freshwater.
They have a relatively long growing period, about 7 months total, and need a warm, humid environment to do so, as well as a marshy area, so they are only grown in particular areas. In the states, this is limited to Southern California and Florida.
They can be eaten raw or cooked after being removed from their papery shell. From there, they are a lush creamy colored vegetable. For most of us, you'll only ever seen them canned even though they can be consumed raw.
What do chestnuts taste like?
Well, the canned version doesn't taste like much. It is more of a texture thing. Even though they are canned, they provide a fresh crunchiness to stir frys, dips and salads without an overwhelming flavor profile.
Storage & Freezing
Fresh, unpeeled water chestnuts will stay good for up to 10 days in the fridge. Canned water chestnuts have a shelf life of 1 year if stored in a cool, dry place. Once opened, canned water chestnuts are best within 1 week.
I do not recommend freezing water chestnuts. They don't thaw well.
Recipes that Use Water Chestnuts