I can't help but think of the word syrup and immediately associate it with Buddy the Elf and one of the main food groups. But syrup is much more than just a line from a movie.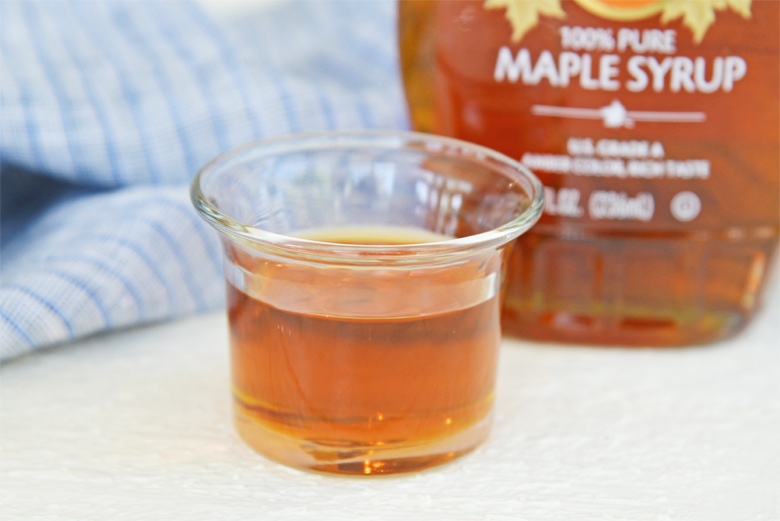 What is syrup?
Syrup is usually thought of as one single product (at least in the states) and that is Maple Syrup.
But the actual definition is any sugar that is dissolved in water.
Types of Syrup
Maple syrup
Simple syrup
Corn syrup
Golden syrup
Cane syrup
Agave syrup (nectar)
The list goes one. Of course there are many more variations and some doesn't even use water. Others use cream, milk or even vinegar. In other the "sugar" is fruit instead of traditional sugars.
And then of course we have medicinal syrups- like cough syrup, etc.
Maple Syrup
Perhaps the most iconic of them all deserves it's own section, eh? Maple syrup is made from one of the many species of Maple trees.
It is harvested through Canada and Maine, Massachusetts, Michigan, New Hampshire, New York, Ohio, Pennsylvania, Vermont, and Wisconsin in the United States.
Trees are directly tapped and then the sap is placed in shallow bins and heated.
Maple syrup has different grades with Grade A being the most robust in flavor, thickest and also most expensive. Grade B is acceptable as well for cooking, but not the best for things like topping pancakes.
And for goodness sakes, don't purchase maple flavored pancake syrup at the store. It is imitation flavored sugar water.
What to do with Syrup?
Syrups are widely used in the culinary world and far past just topping pancakes and waffles.
Simple syrups are also common in mixology and cocktail creations to balance bitter or sour flavors.
Some are basted onto cakes and pastries to add moisture and flavor.
And of course, they are used in the actual baked goods and even some savory dishes. I use agave nectars and maple syrup as natural sweeteners all the time.
Homemade Syrup Recipes