Have you ever wondered how to cut a whole chicken? Many of us buy chicken already cut because it's easier. However, there are ways to cut a whole chicken.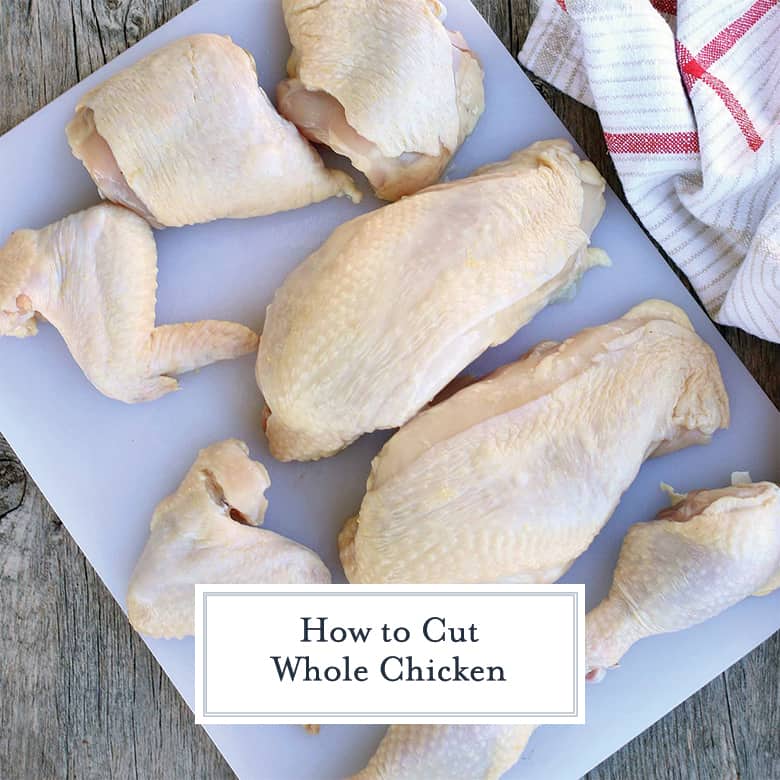 Cutting a whole chicken is easy! Save money when you follow these instructions to cut a whole chicken into the wing, thigh, drumstick and breast pieces.
It's just a matter of knowing how to do it correctly. While it doesn't really take a lot of skill to cut up a chicken, it does take following directions and a little patience.
Put the chicken on its back
When you want to cut a whole chicken, you'll want to put the chicken on its back. Assuming the chicken has already been butchered, cleaned, and is ready for this step.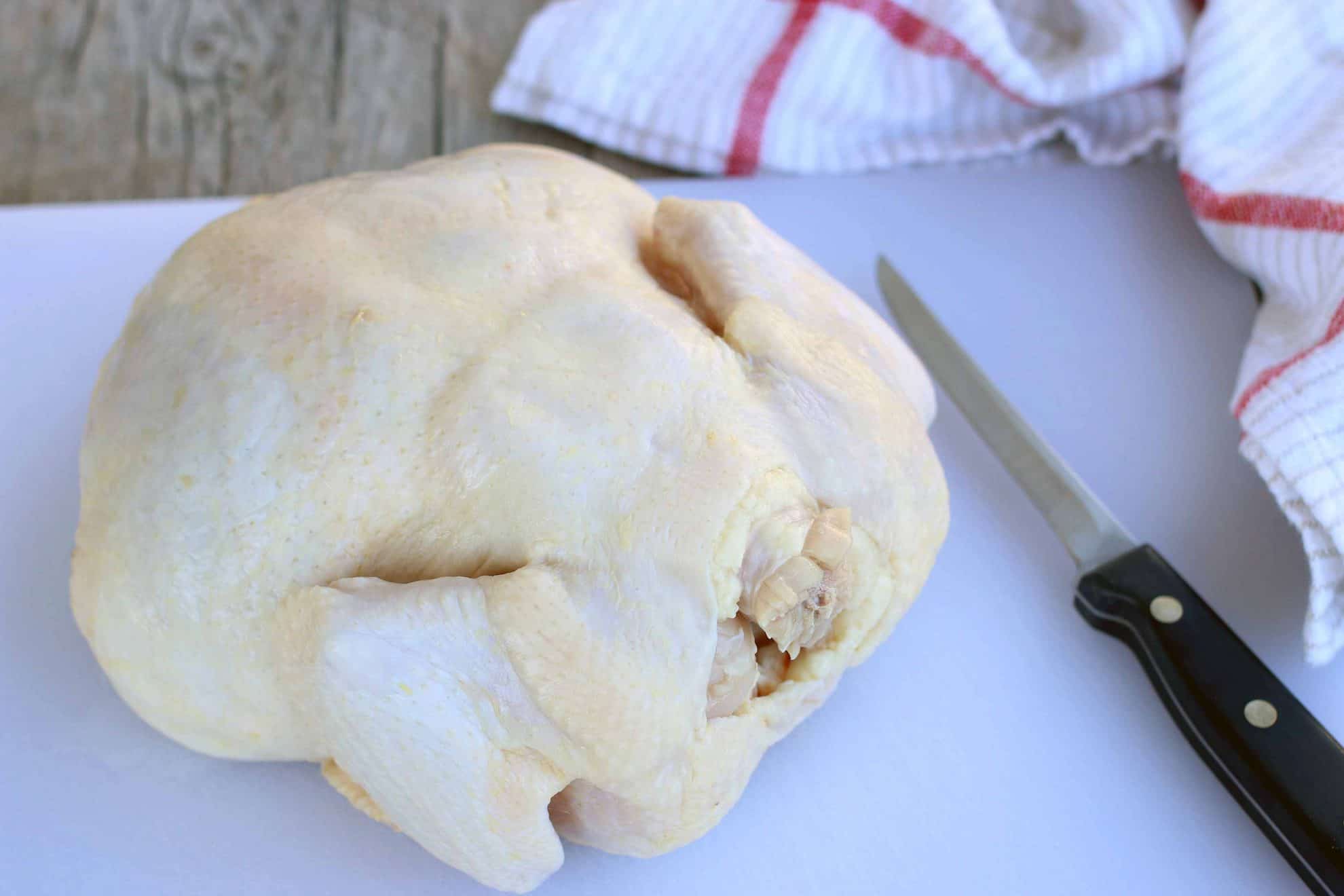 Pull the each leg away from the chicken
Cutting a whole chicken has to start somewhere. With this particular step, you will want to gently pull the leg away from the body.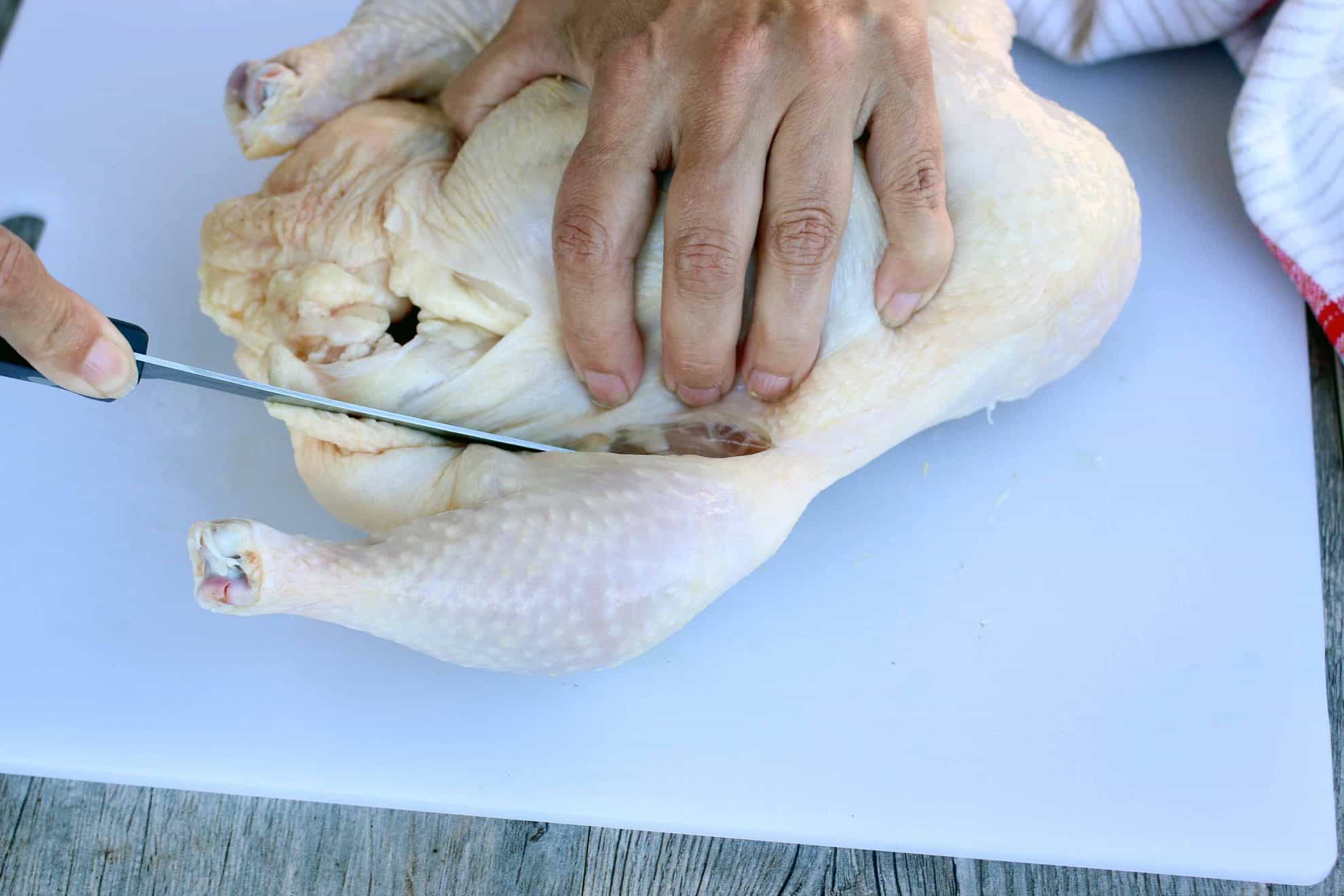 Using a sharp chef's knife, you will want to cut through the skin, which is located between the breast and the drumstick.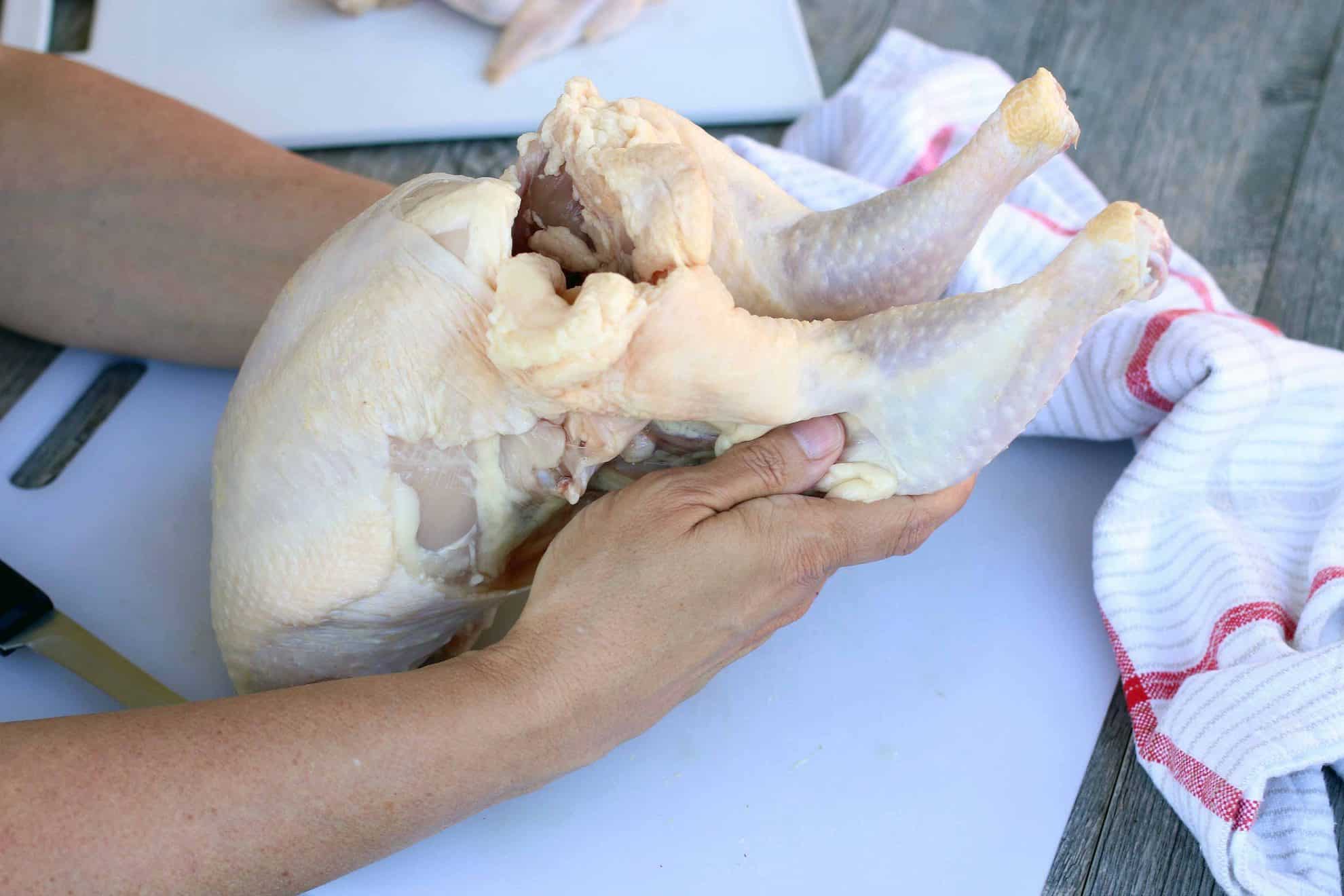 Separate the drumstick from the thigh
The thigh and drumstick should be separated and you can do this by cutting right through the joint.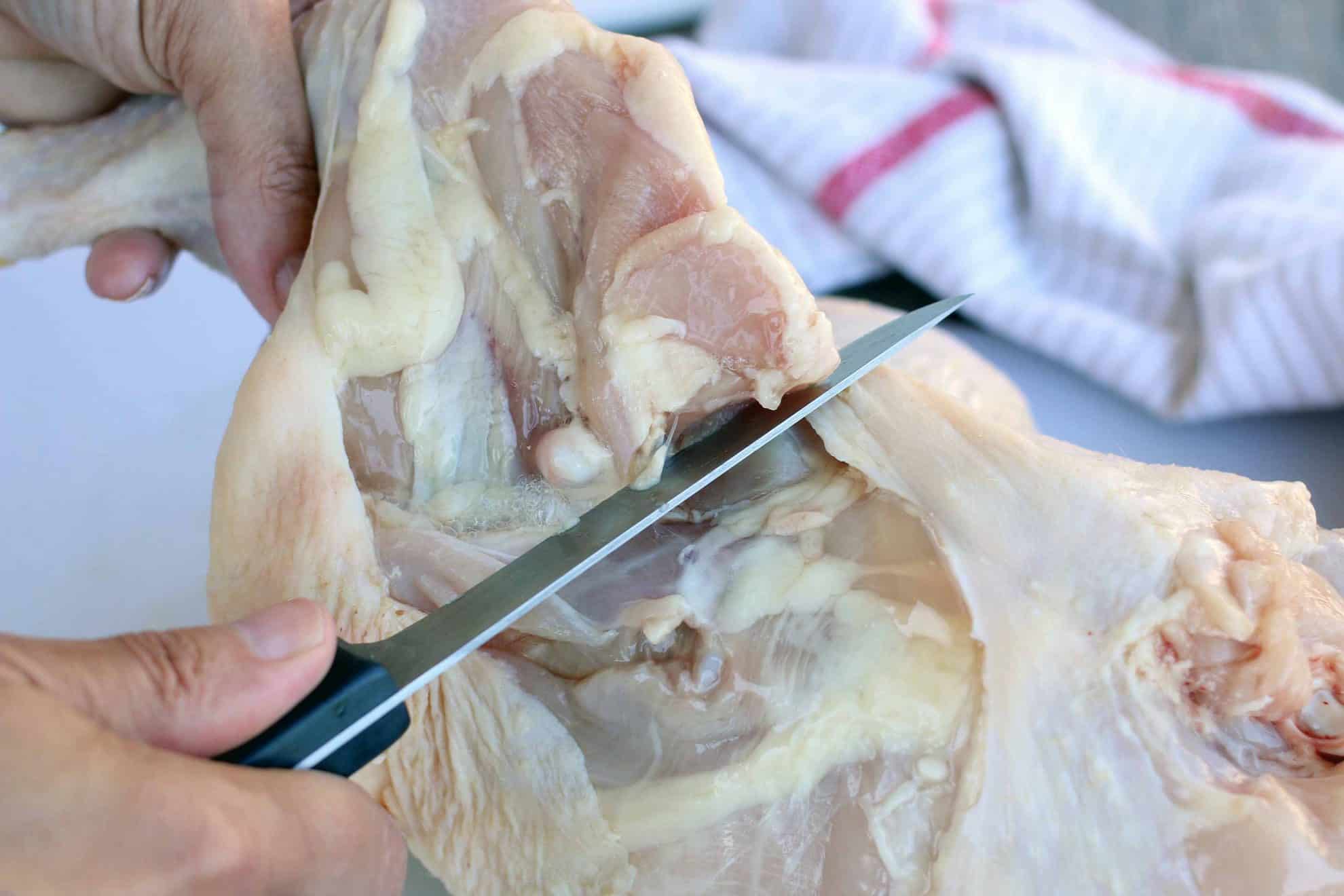 Do this through both of the chicken legs.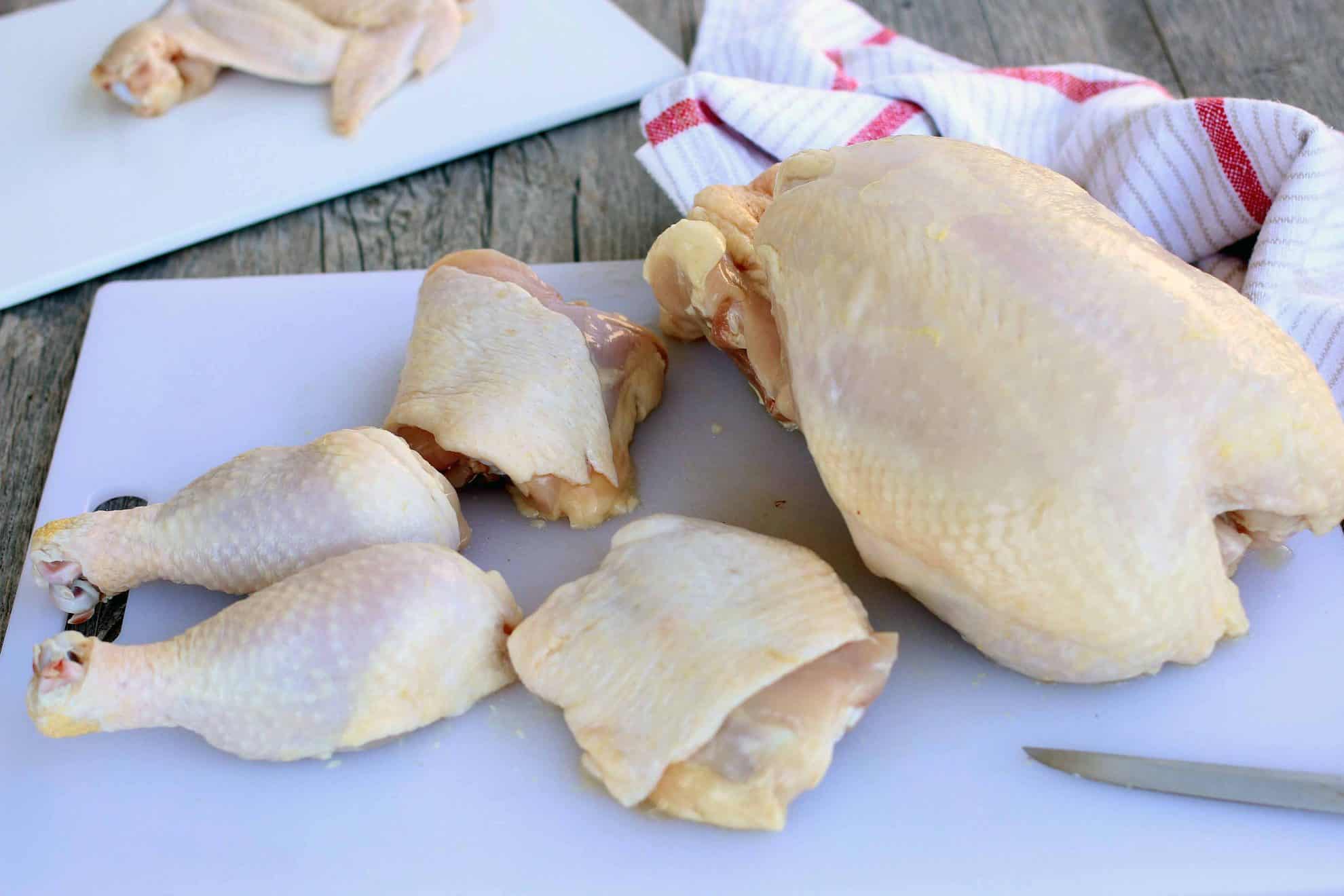 Cutting through the wing
You will want to pull the wing away from the chicken.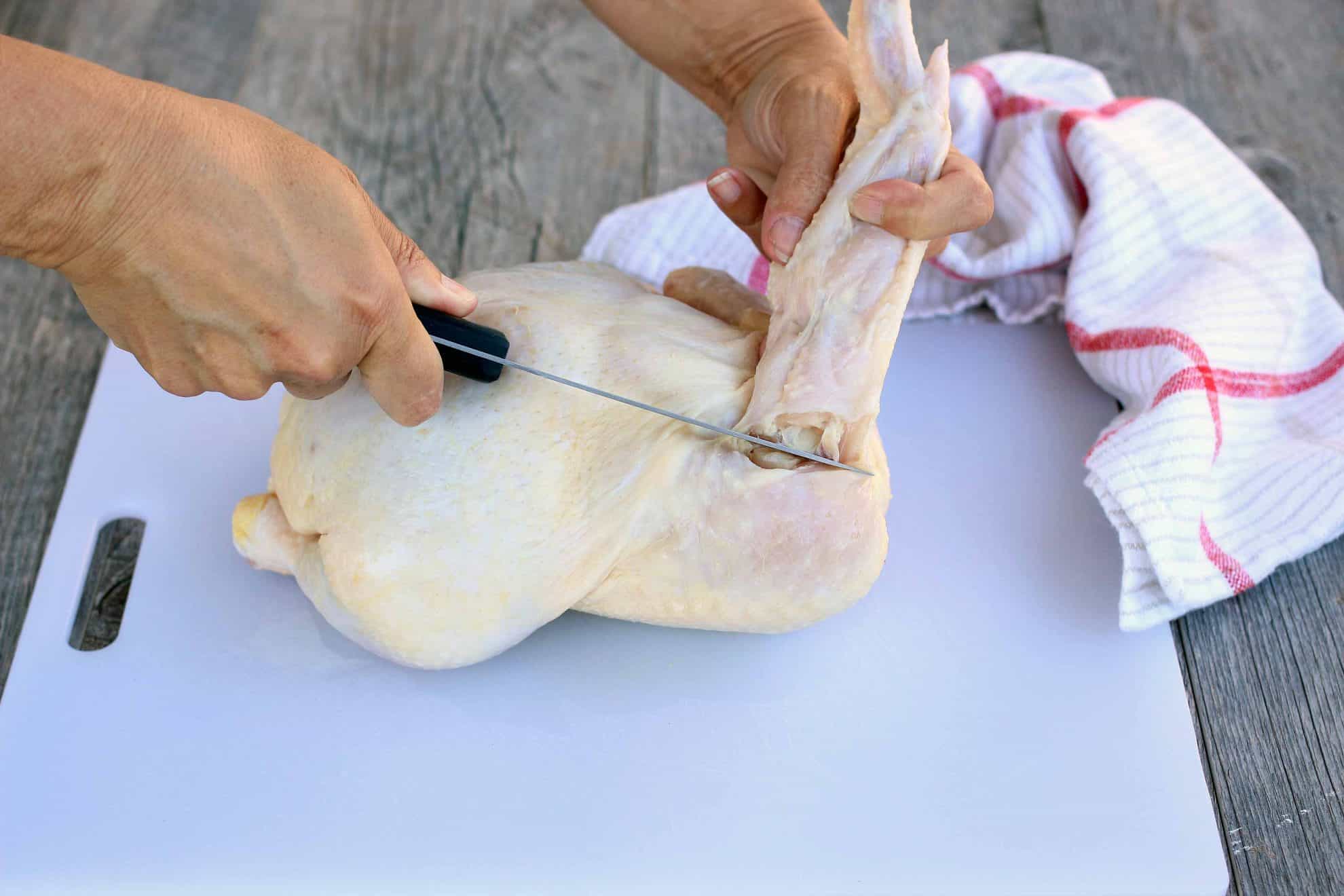 As you pull the wing away from the chicken, you will cut through the skin, muscle, and joints.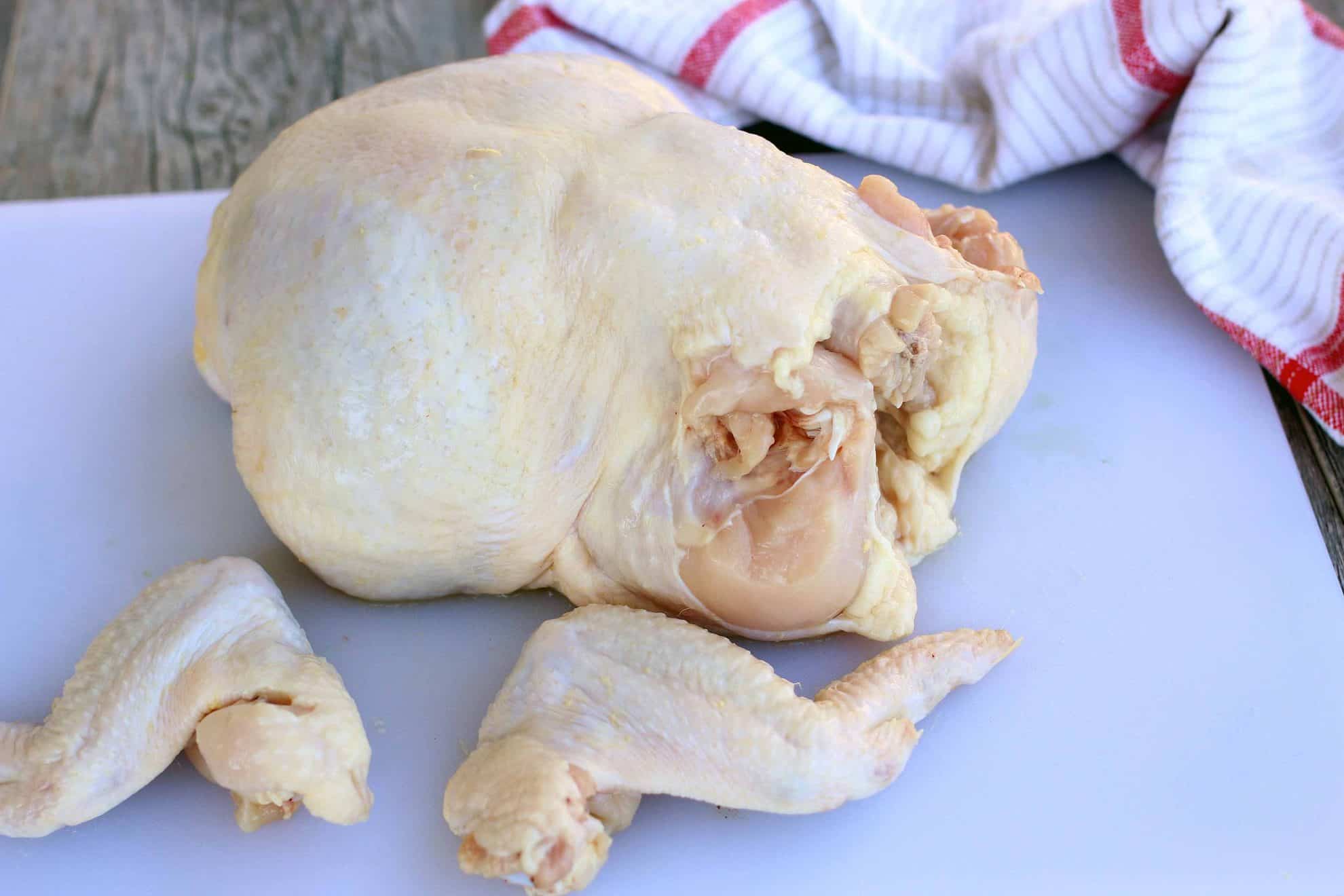 Cutting the backbone off
After you have completed removed the wings and legs from the chicken, you can cut the backbone off. For this you can use scissors or you can use a knife.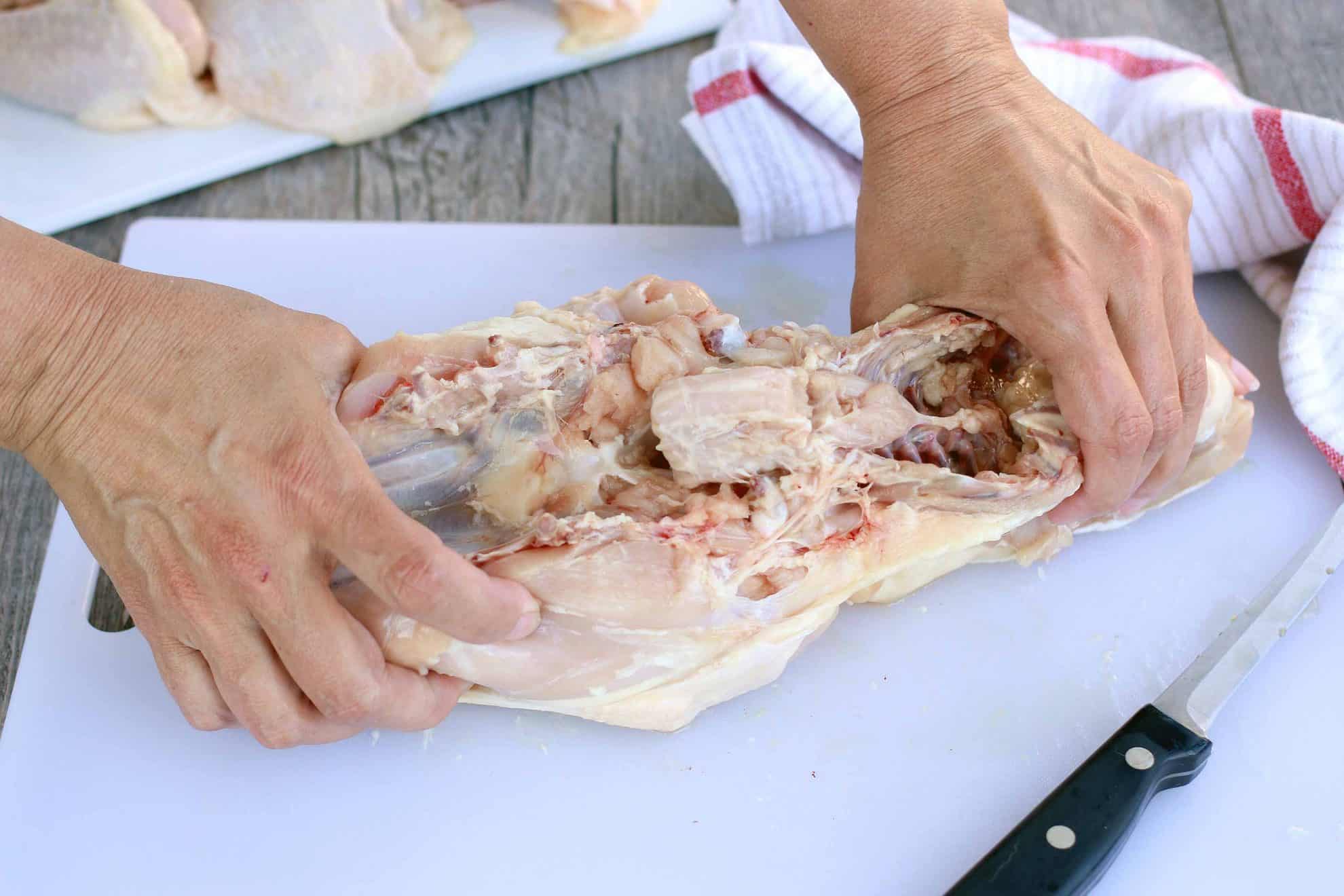 Look for the fat line and cut along it, you'll cut through the ribs, and eventually break the backbone off. You can then add the backbone to a pot to use for stock.
Breaking the breast into two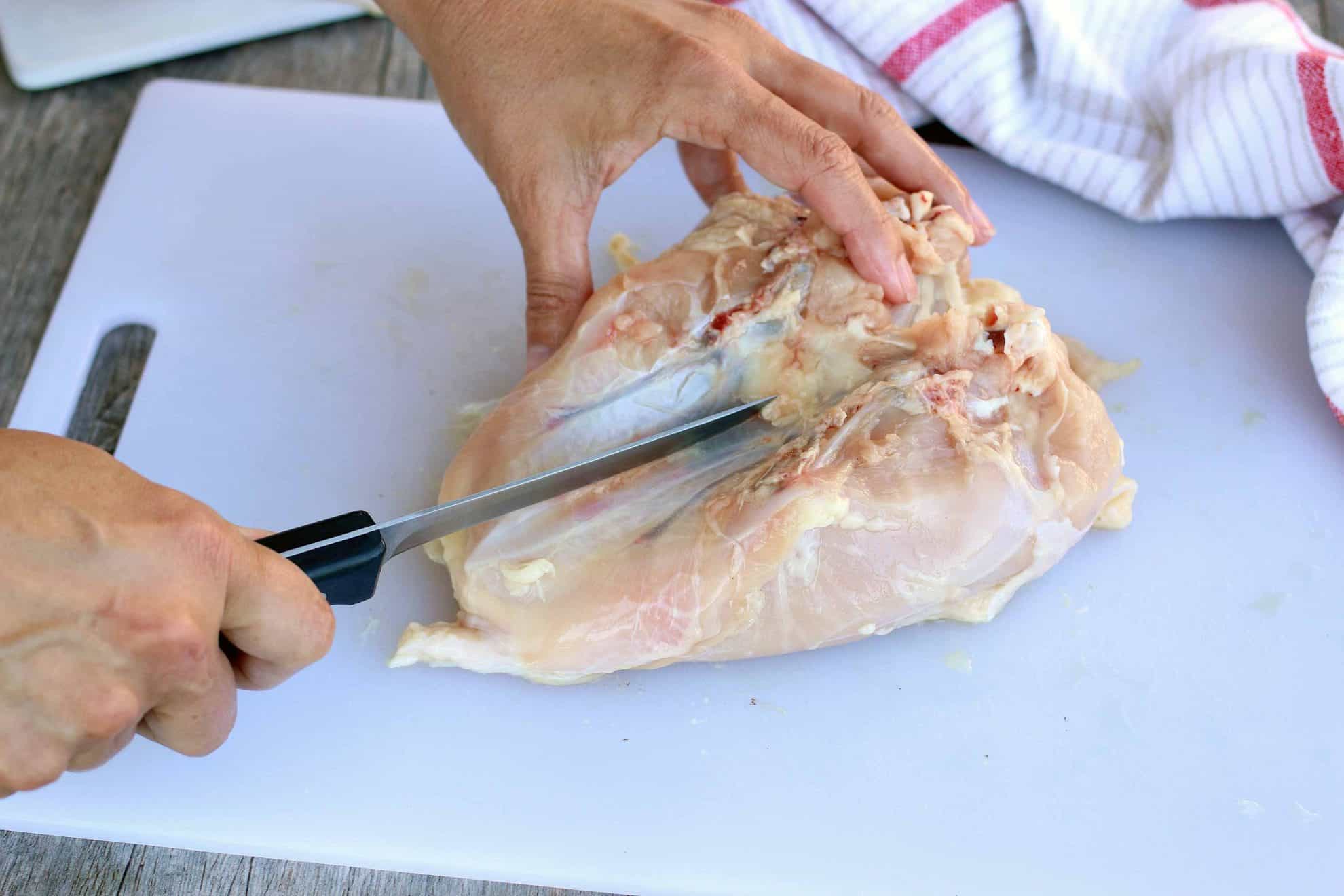 After you have removed the backbone from the breasts, you can start cutting the breast into two pieces.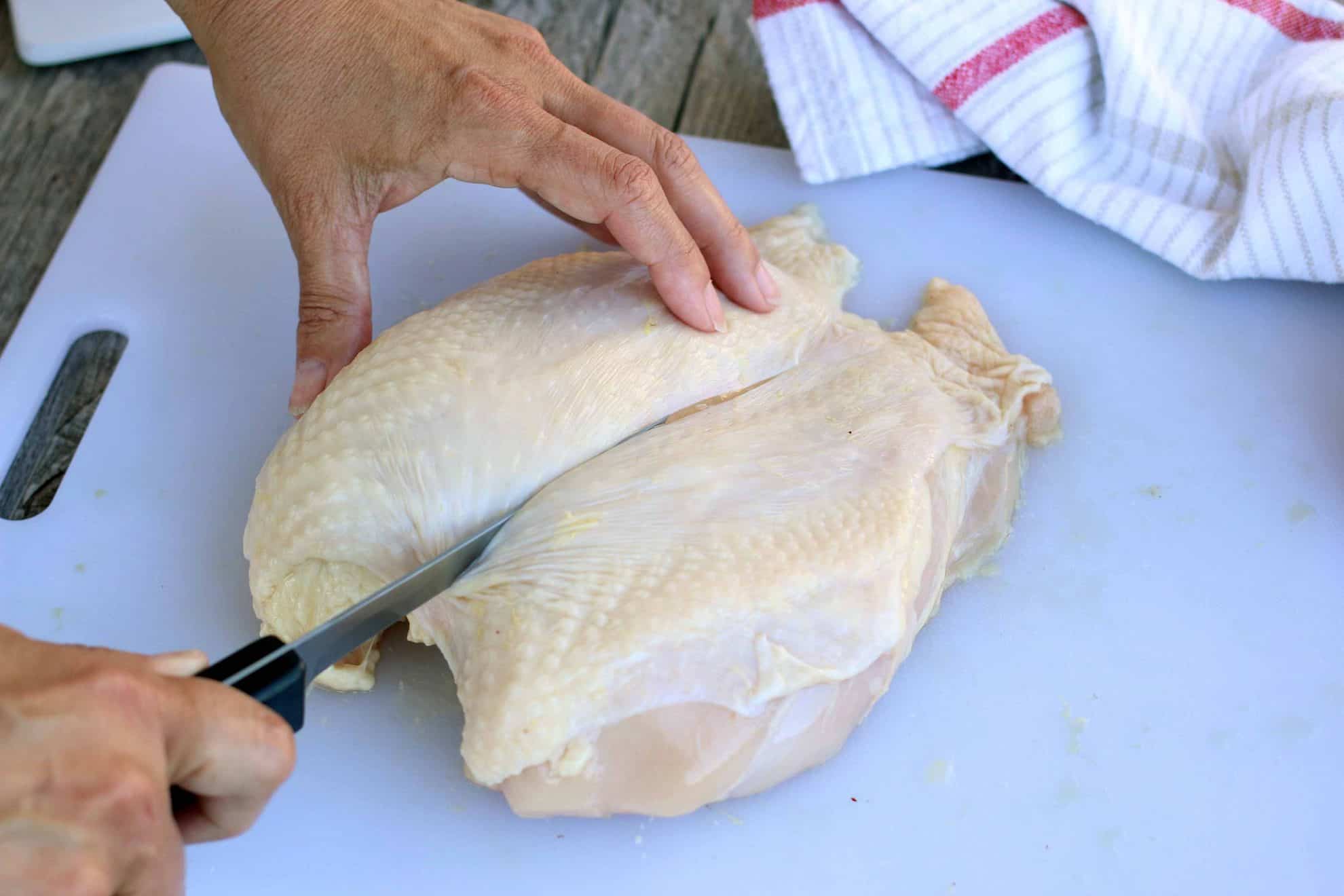 You can do this by using a sharp knife and cutting right in between the two chicken breasts. You may have to break the bone in between the two breasts to make cutting that much easier.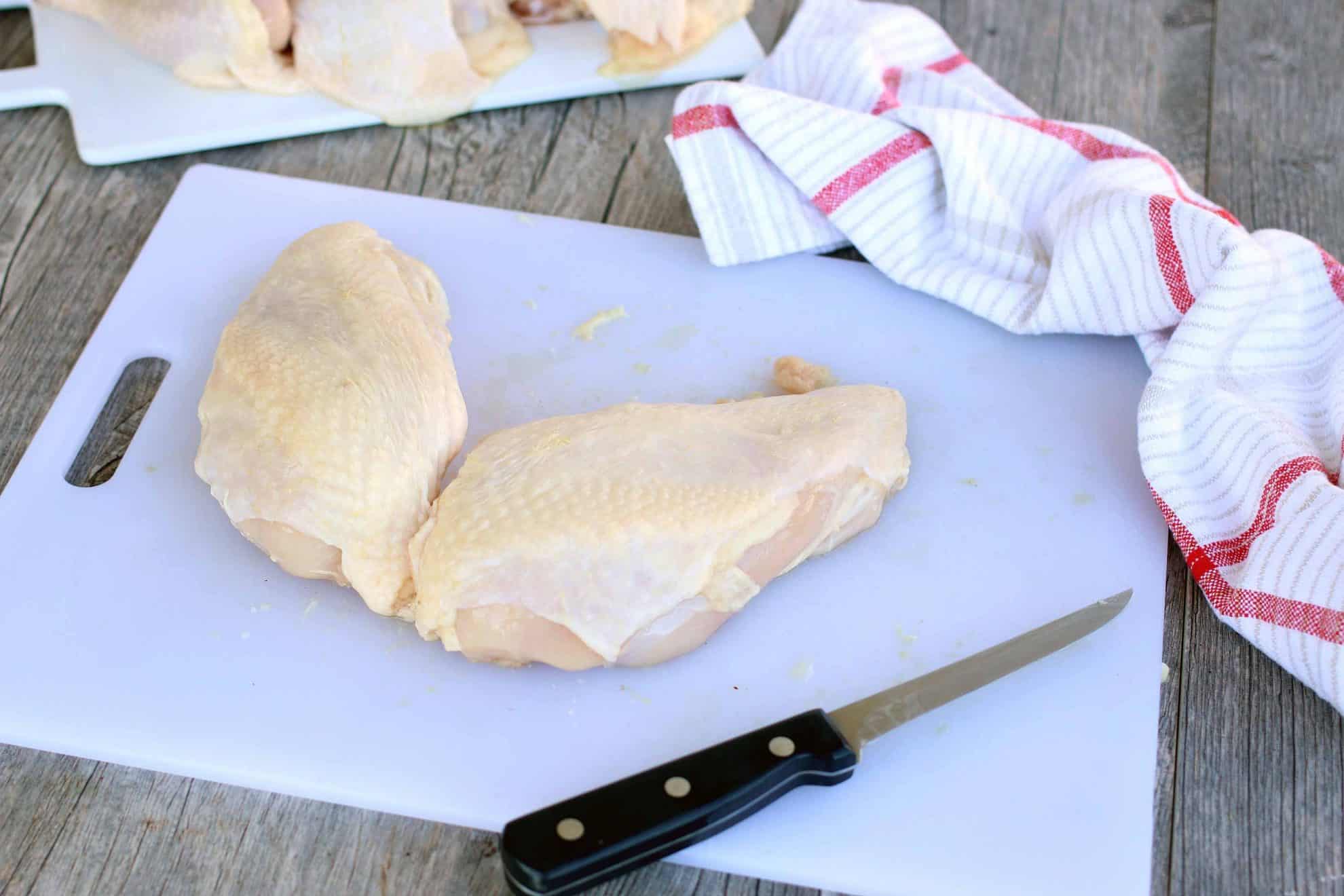 Cutting the breasts in half
If you're feeling up to it, you can go ahead and cut the breasts in half. So, that will leave you with four breasts, instead of two.

What is the purpose of whole chickens?
You might be wondering why someone would want a whole chicken. Well, some people want to roast a whole chicken and then break it down to eat it.
Some people buy the whole chicken and then break it down because it's cheaper.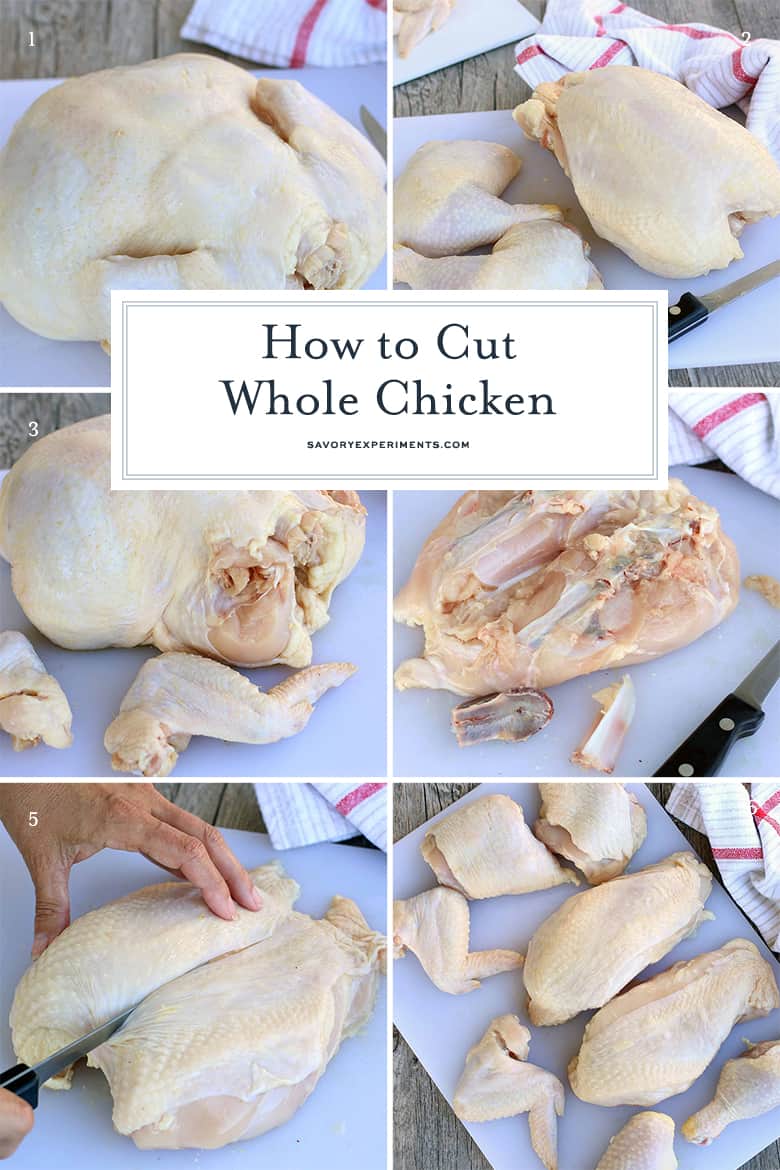 Why do people buy whole chickens?
One thing you will notice, while shopping, is that chicken is not always cheap. Buying a whole chicken will get you a lot more chicken for a lesser price. So, you may consider buying a whole chicken to help you stay on budget.
Should you wash a whole chicken before messing with it?
This is a question that not everyone knows the answer to anymore. It used to be a thing that people washed their chicken before they cooked it. Now, it's said that washing chicken before cooking it or cutting it up can actually spread bacteria.
Bacteria from the chicken, that's being washed, can be spread on clothes, countertops, and even equipment that you use to cook with. The bottom line is NOT to wash raw chicken.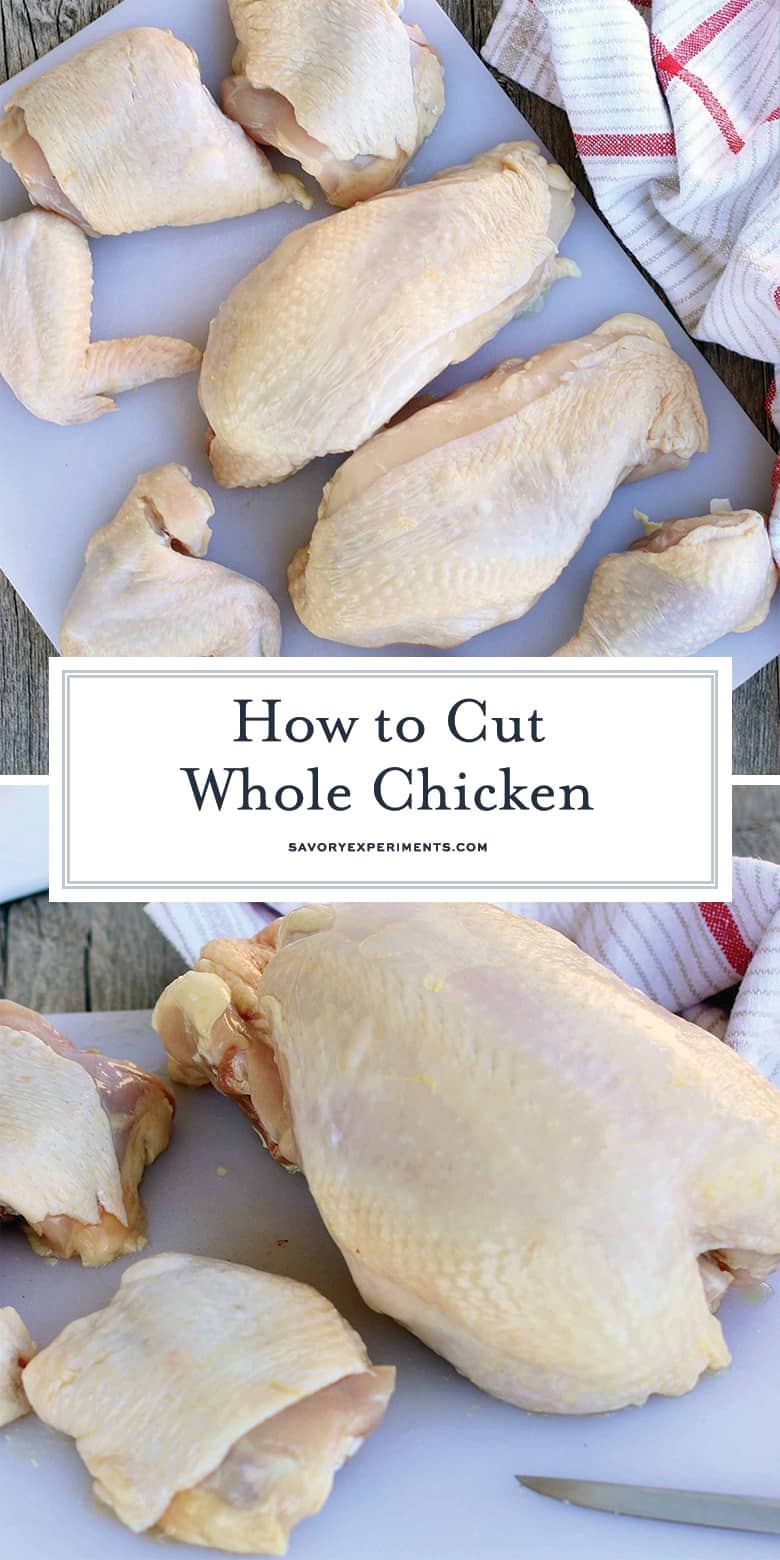 Why are chicken cuts important?
Following this tutorial can help you get the proper cuts for your chicken. If you just start ripping apart the chicken and not cutting it properly, you may not get the type of chicken cuts you desire.
Chicken cuts are important because this determines how you cook the selections.
You can also learn how to spatchcock a chicken and how to make a pressure cooker bone-in chicken.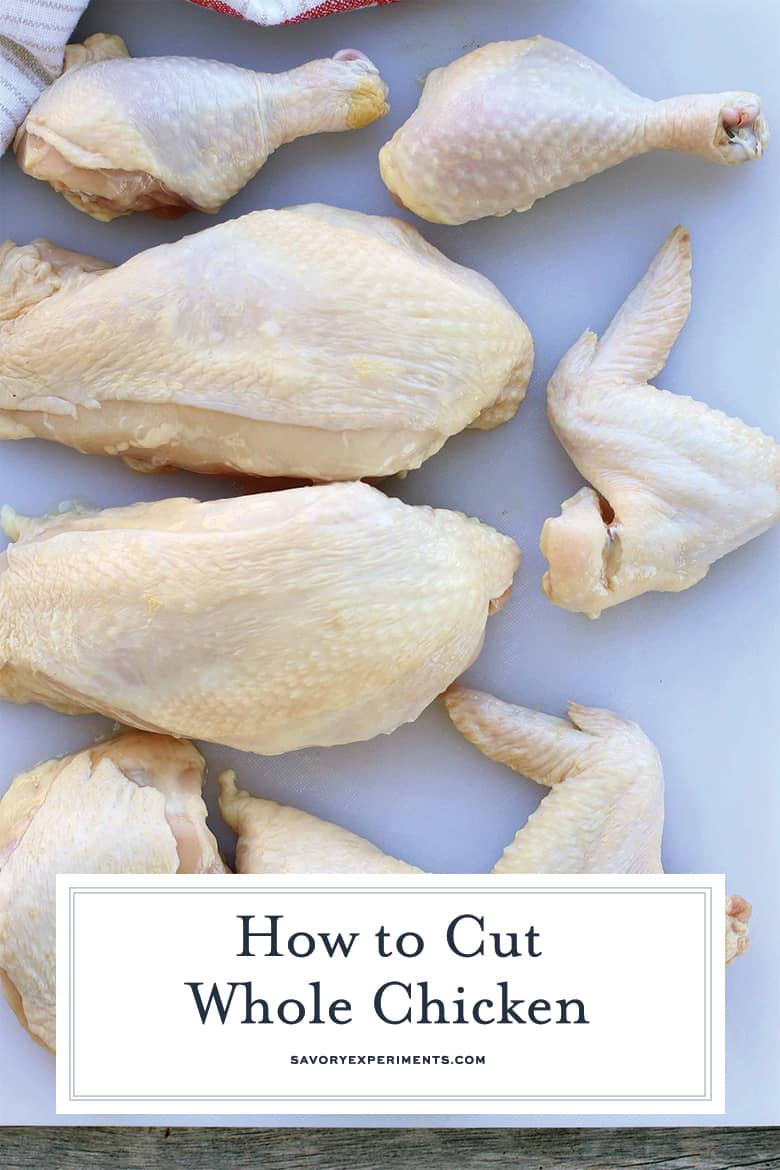 Recipes that use chicken: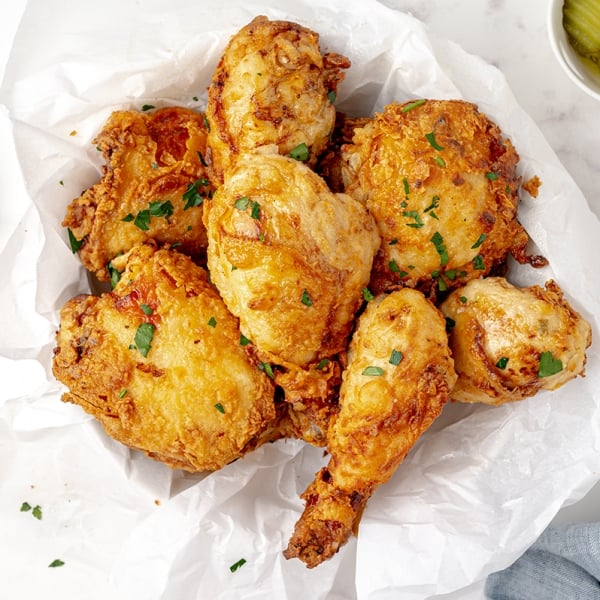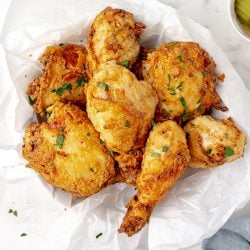 Buttermilk Fried Chicken
This is the best Buttermilk Fried Chicken recipe! Brined chicken with fresh herbs, buttermilk and seasoned flour makes for a crispy and flavorful southern fried chicken.
See The Recipe!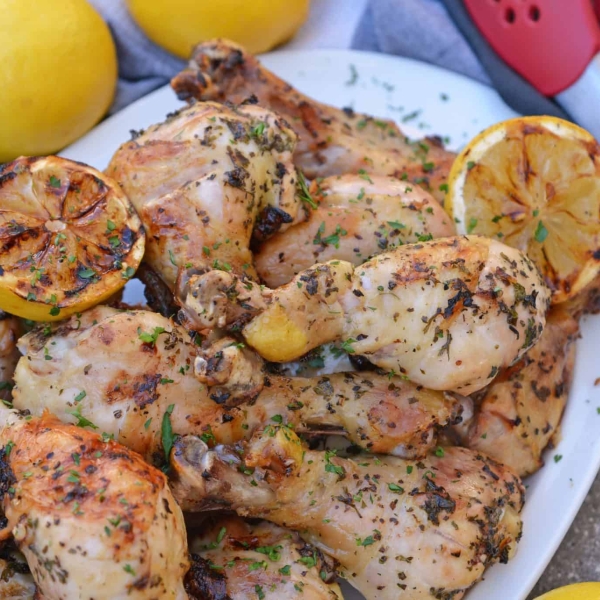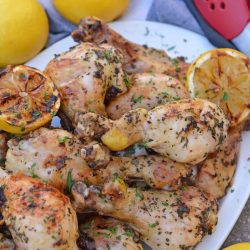 Why do people make their own stock?
A lot of people make their own stock because then they're able to know what's in it. Once they realize how easy it is to make stock, they're more likely to make it over and over again.
It's as simple as 1-2-3, when it comes to making stock with the backbone of a whole cut chicken.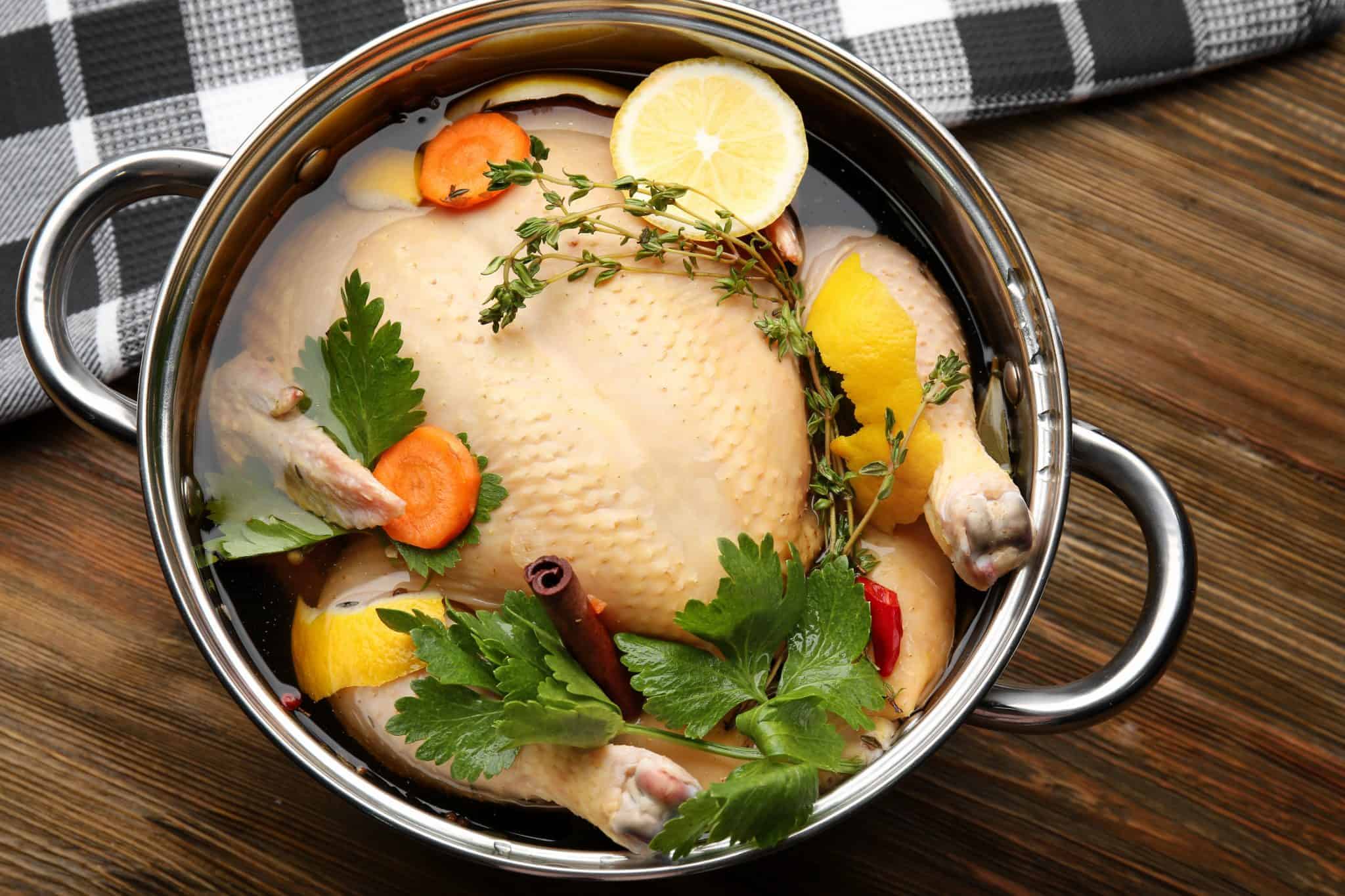 The next time you look for tips on how to cut a whole chicken, I hope you will use these tips. Whole chickens are budget friendly, plus you can use the backbone to make stock.
Not only do you get a meal or two out of the chicken, you also get delicious stock that you can use for another meal.
Here is even more on how to make stock!