This Garlic Peppercorn Crusted Mahi Mahi recipe is the perfect option for a weeknight meal with your family! This pan seared mahi mahi recipe is packed full of flavor and will show you exactly how to cook mahi mahi!

This Garlic Peppercorn Crusted Mahi Mahi recipe is serve with a sherry blue cheese cream sauce give it a restaurant quality flavor.
Garlic Peppercorn Crusted Mahi Mahi with a sherry blue cheese cream sauce? Yep- that is a mouth full! I recently had the pleasure of tasting the new Roy's Restaurant Pacific Rim menu!
It was delightfully tasty with unique and innovative flavor combinations. I recognize that not everyone has a Roy's near them, so I'm bringing you an adaptation of one of their recipes, Garlic Peppercorn Crusted Mahi Mahi!
Upon leaving I was given a copy of Roy's Fish & Seafood: Recipes from the Pacific Rim. I figured if you can't make it to a Roy's Restaurant, you could recreate a similar recipe at home!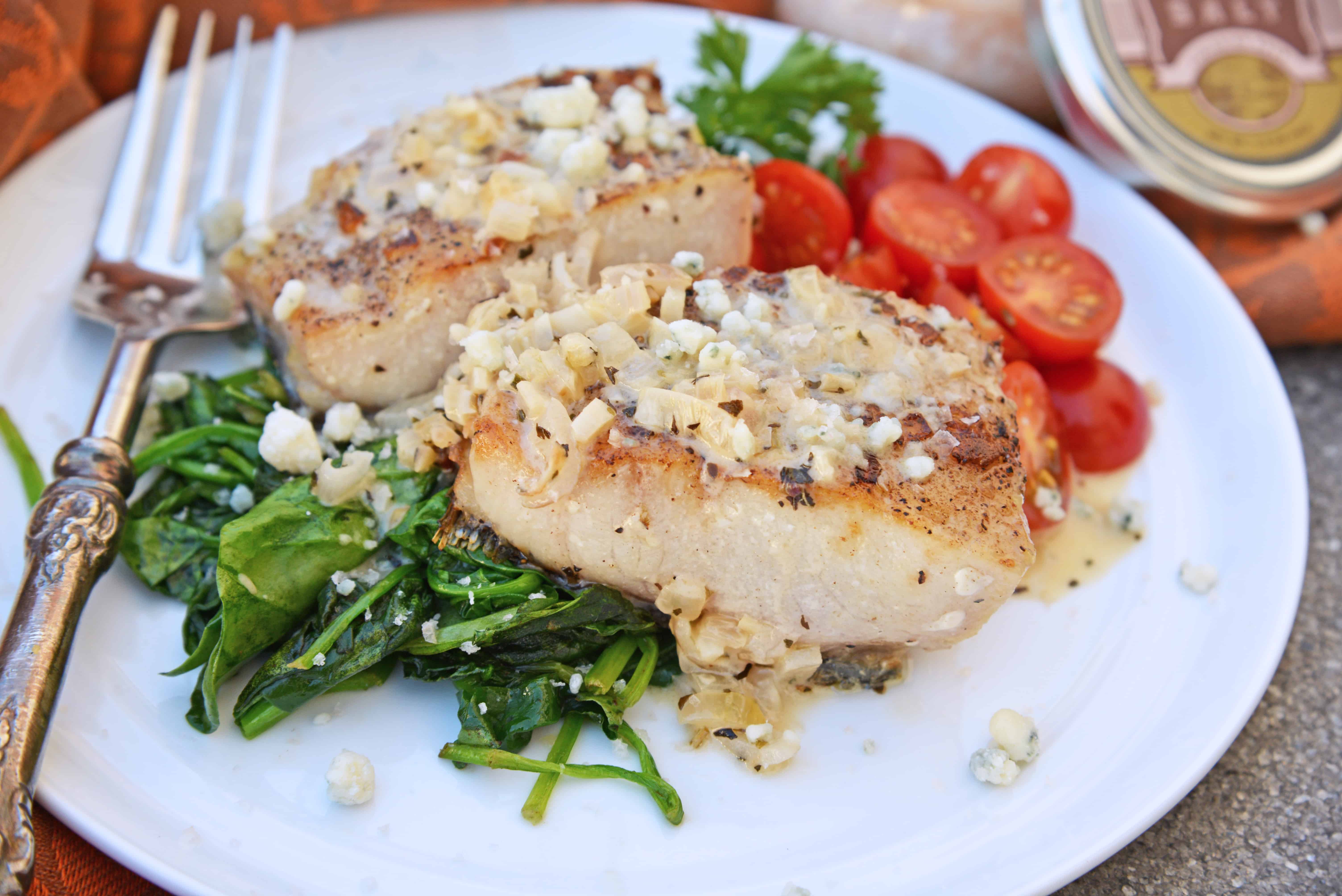 What is mahi mahi?
Mahi mahi, also known as the dorado or dolphin fish, is a fish that is typically found in tropical climates and is a surface-dwelling fish. Mahi mahi is a great fish for the home chef!
Inexpensive in comparison to many other cuts of fish, a slightly sweet flavor and easily accessible both fresh and frozen, mahi mahi is a great choice for a family meal or dinner party. If you do not care for mahi mahi or can not locate it, this recipe also works well with grouper, sea bass, swordfish or halibut.
Sherry blue cheese cream sauce has an addictive flavor that compliments fish without overpowering the flavor, but would also be fabulous topping chicken, pork or steak. This recipe makes extra, so I froze it for another meal.
Ever wonder why restaurant meals have such fabulous flavor that can be difficult to achieve at home?
Generally it is due to exotic and high quality ingredients that can sometimes be challenging to find or too expensive to purchase for one meal or things such as homemade demi-glace that can take hours to prepare.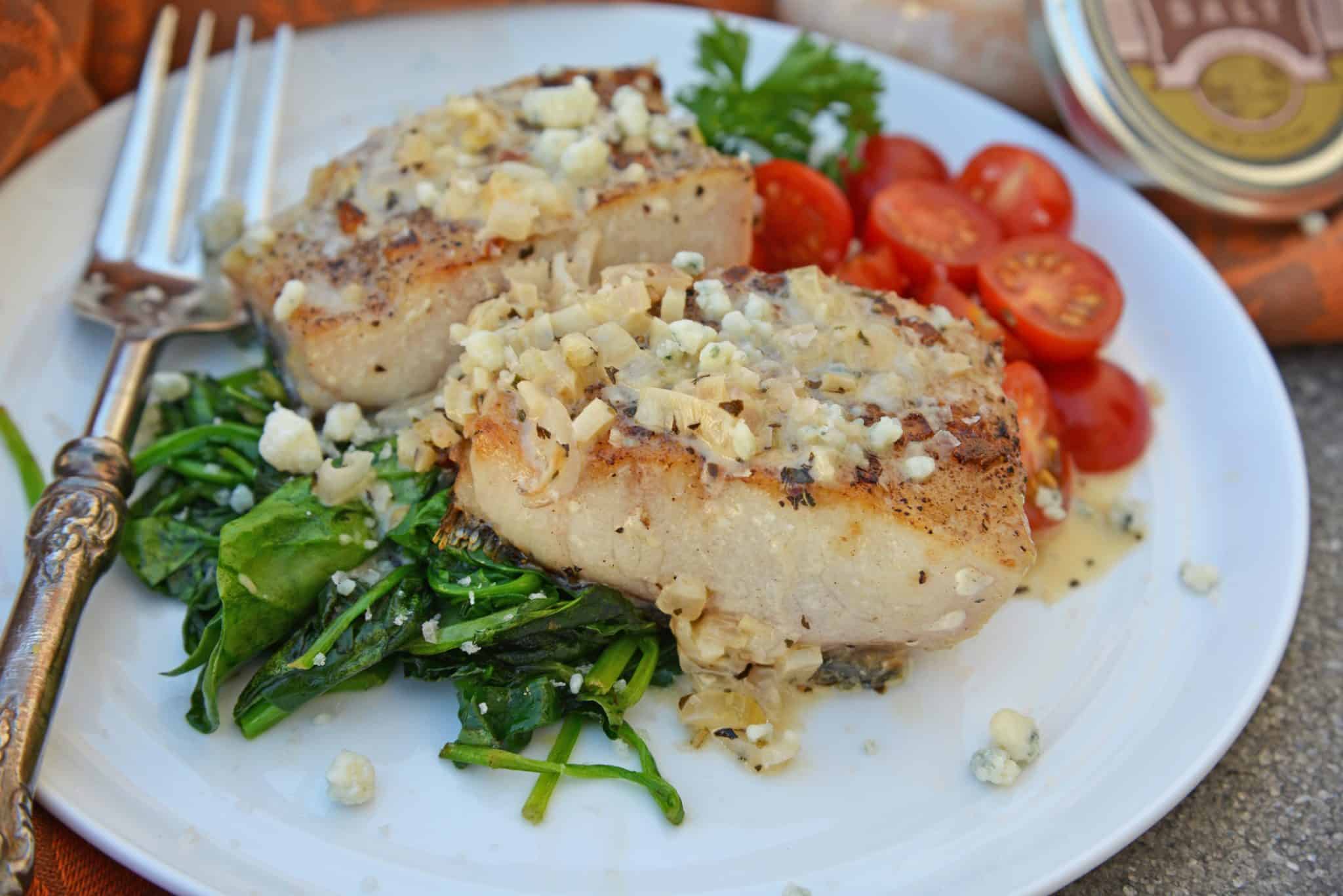 Such is the case with this sauce, it calls for sherry vinegar. While I highly suggest it for salad dressings and other recipes, it is pricey at $15 a bottle. Substitutions include cheaper rice wine vinegar or red wine vinegar with a sprinkle of sugar.
Another item used for the in-restaurant version of this recipe is a demi-glace. Typically made at home, this takes hours to reach maximum flavor potential.
Some specialty grocers will carry a packaged version, but it can break the bank and commonly lacks the flavor of home prepared.
I didn't have time to make my own, so I opted for the next best option, Better Than Bullion, a thick, pasty concentrated base. I keep vegetable around because I can use it for any recipe with meats, fish or veggies.
This recipe also calls for rare Hawaiian red salt… oh, you don't keep your pantry stocked at all times? No worries, use a coarse sea salt instead. I actually happened to have some from a salt variety pack given to me by a friend. I'd also make the suggestion of topping with jumbo lump crab meat.

If you enjoyed this mahi mahi recipe, check out these easy seafood recipes: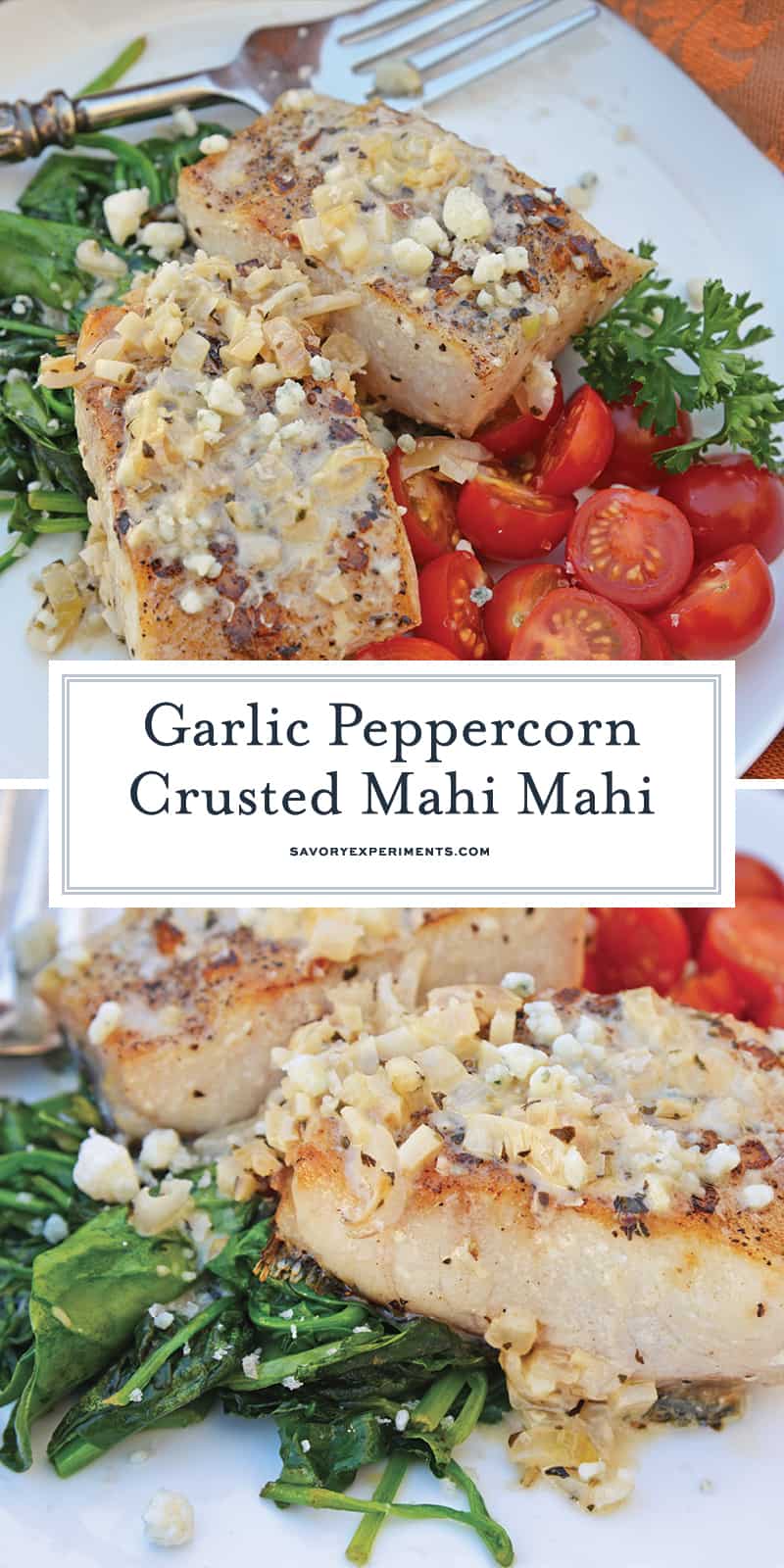 Can't find one near you? Founder and namesake Roy Yamaguchi has published a cookbook, Roy's Fish & Seafood: Recipes from the Pacific Rim, available for purchase through Amazon.