This post is sponsored by Ronzoni®, however all thoughts and opinions are 100% my own.
Elevate your mac and cheese game with this delicious Roasted Garlic Mac and Cheese with Swiss Chard.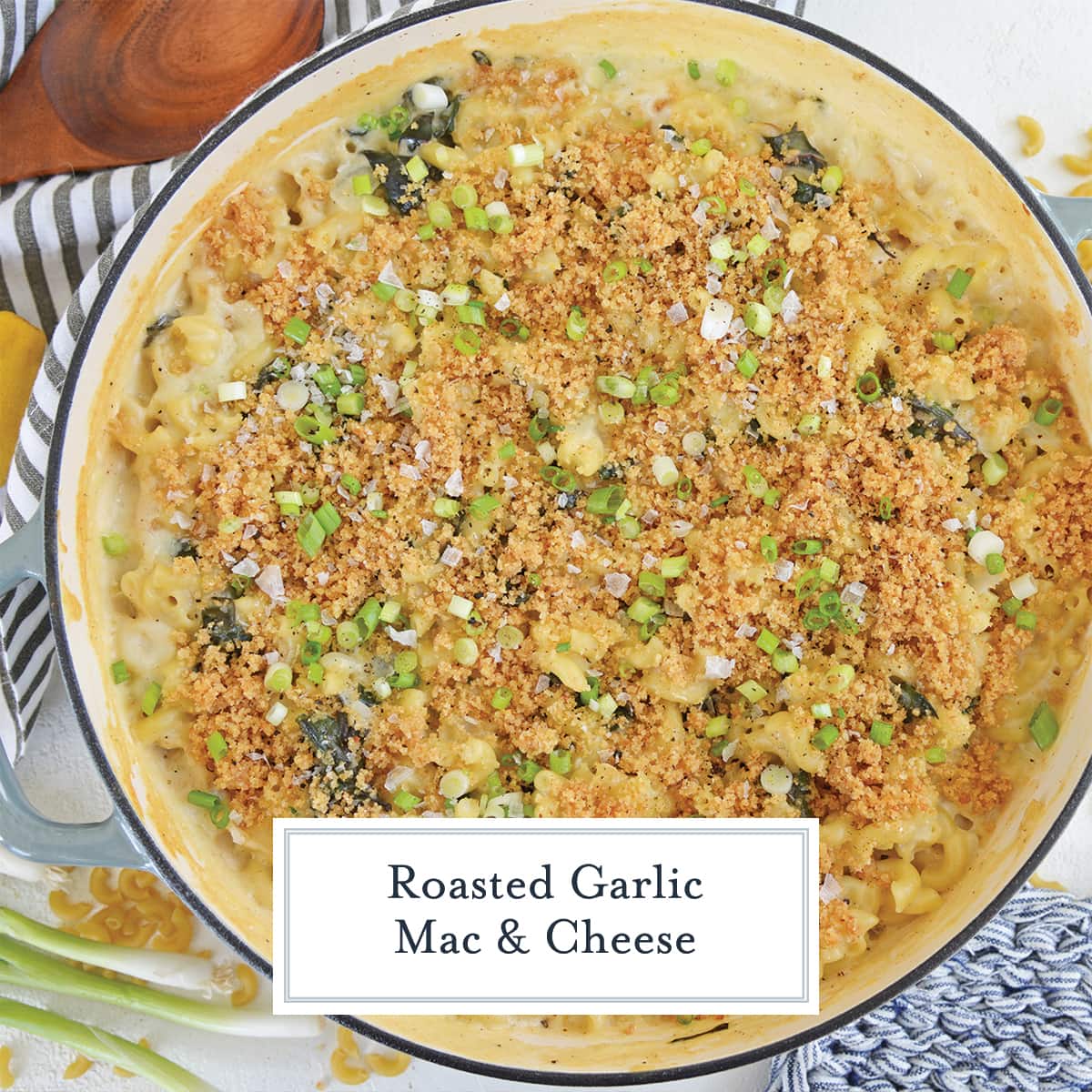 This year has proved itself to be a year for reinventing norms. Everything we thought we knew turned on its head, and that goes for food too. Our family has been having fun experimenting with new ingredients, styles of cuisine and also finding ways to make classic favorites.
Roasted Garlic Mac and Cheese
Even when things started to calm down, my little kids can't be trusted to socially distance, so I found myself yearning to prepare fun and interesting restaurant quality food… just without the restaurant. Family friendly, but with twists, literally.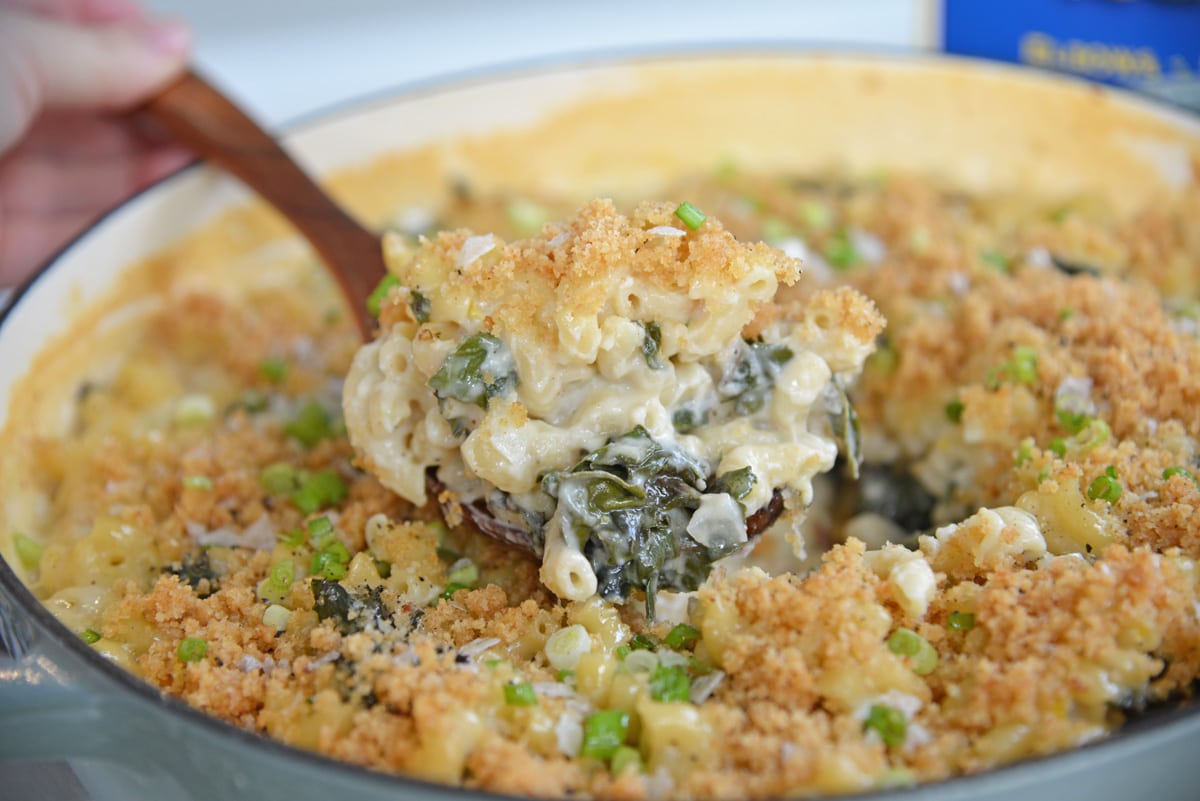 I came across this recipe from my friends over at Ronzoni® and instantly knew it was a winner. True comfort food with a rich cheese sauce, rustic roasted garlic, zing of lemon and the last special ingredient: Swiss Chard. Yep, I hid those leafy greens right in the mac and cheese!
Would my children say no to mac and cheese just to avoid veggies? The answer is NO!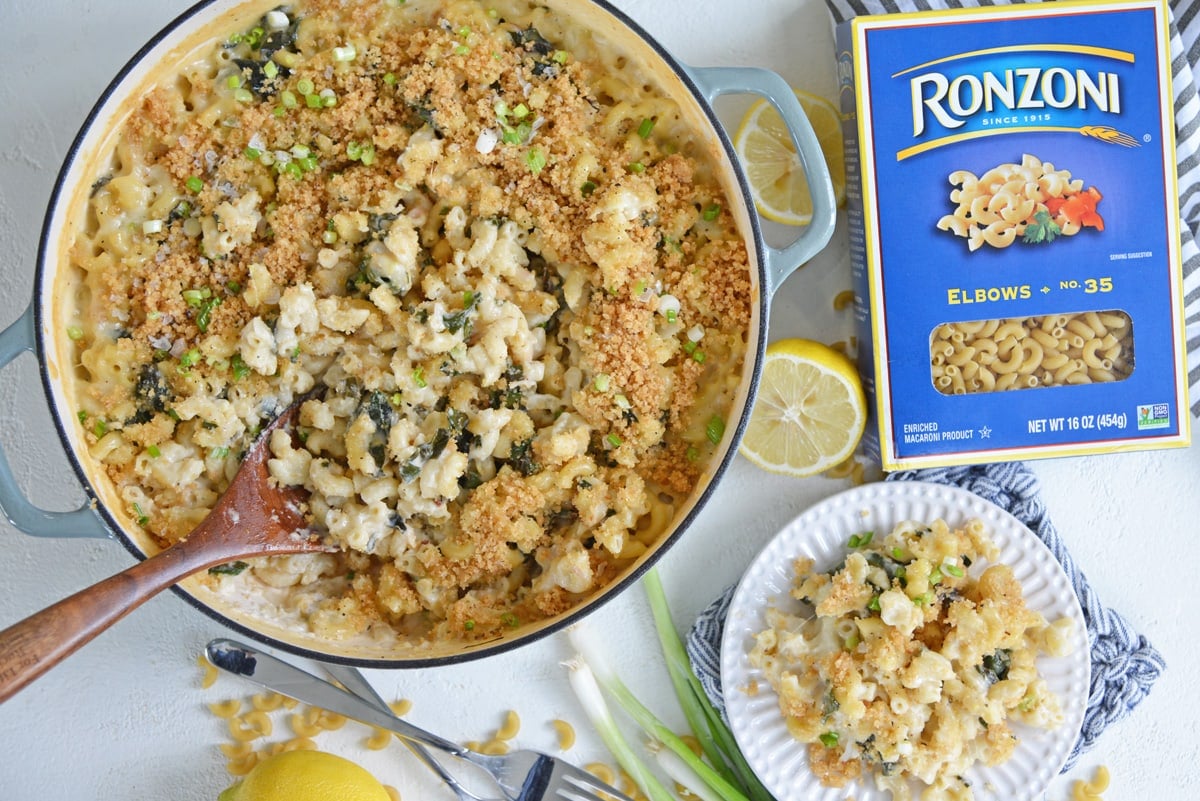 It is the ultimate elevated mac and cheese, which is why it made the list for my Thanksgiving Day feast and also replaced my previous award-winning mac and cheese recipe for pot lucks, meal trains and the such… when those activities resume.
Pasta
Ronzoni brand makes the perfect classic pasta for mac and cheese and other favorite noodle dishes. They bring Italian heritage home to the states and provide over 50 shapes in their royal blue box, so be sure to add a few boxes to your next Walmart Online Pickup & Delivery order. Of course, the uses aren't just limited to Italian food.
Mac n Cheese pairs best with short and hearty shapes, so I choose the most classic of shapes: elbows! It's short, rainbow shape allows cheese sauce to stick in nooks and crannies.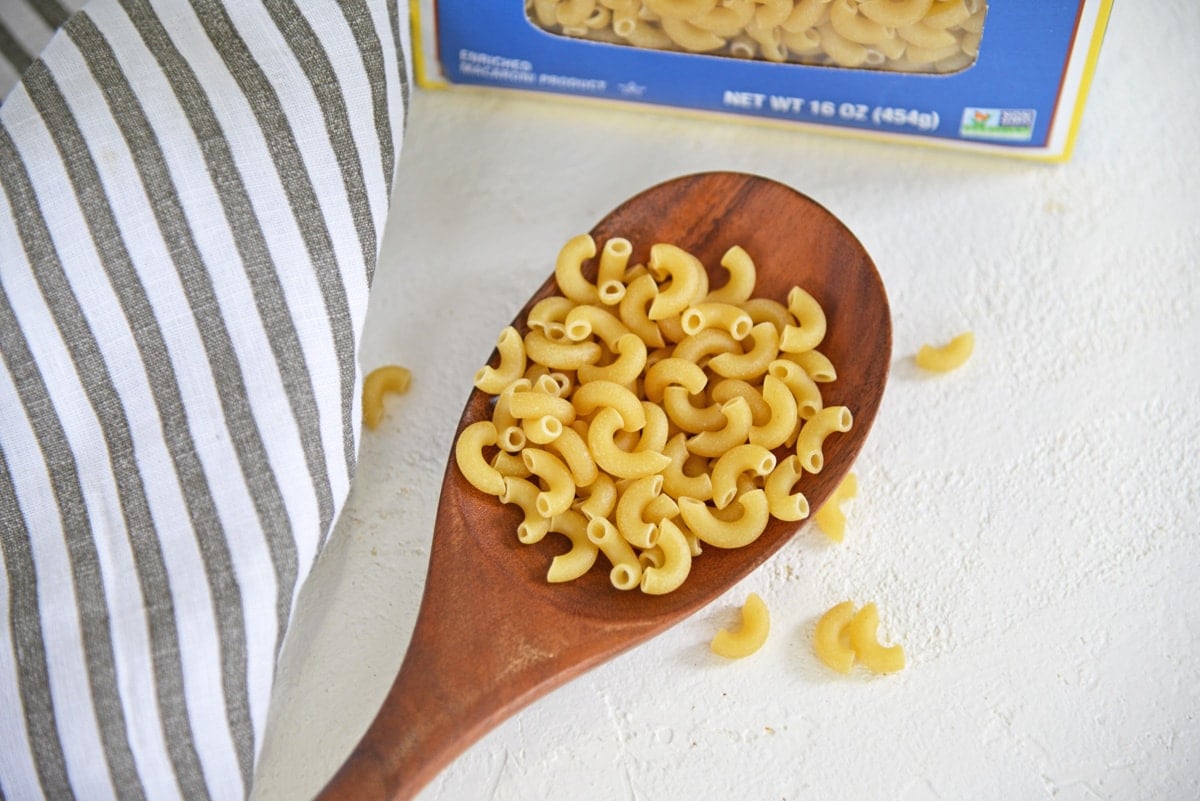 Gruyere Cheese
After the pasta, cheese sauce is the next most important thing for any mac n cheese recipe. The best start with a roux made of butter, flour and whisked with a blend of dairy.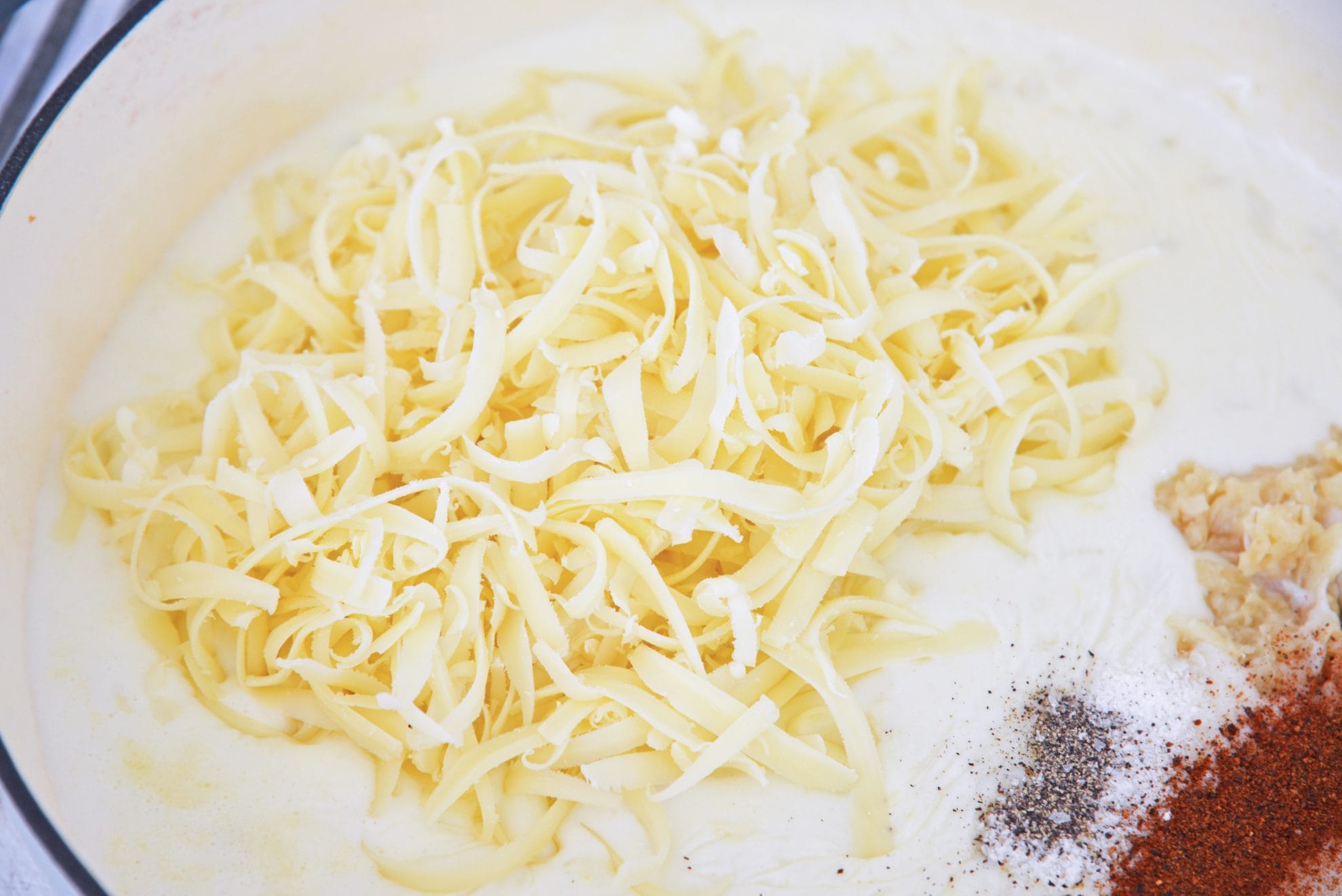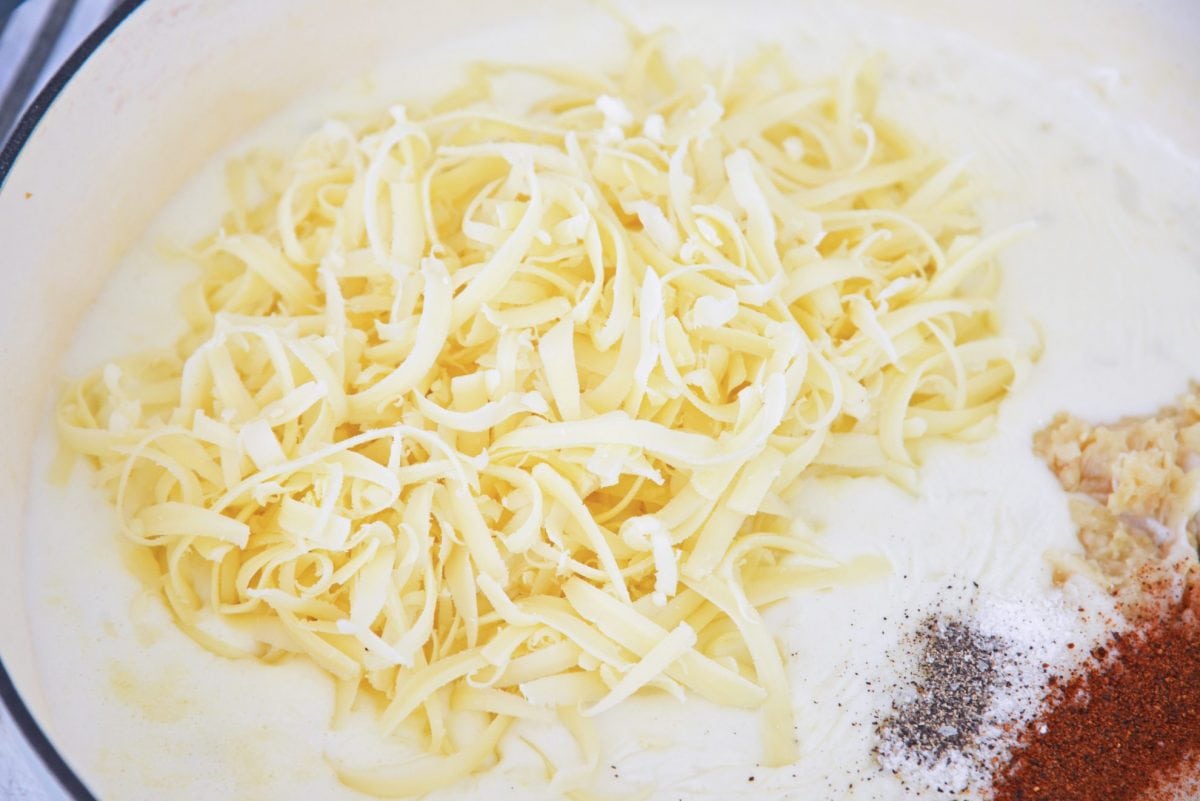 Next, shredded cheese is added along with seasonings. In this case, we used Gruyere, a fruity and nutty cheese. If you can't find it, swap out for Gouda or even white cheddar. While the flavor profiles aren't as robust, they will still make a darn good mac and cheese.
Other Ingredients
While we've covered the two most important aspects of any mac and cheese recipe, let's review the other items that make this a standout dish for your family table: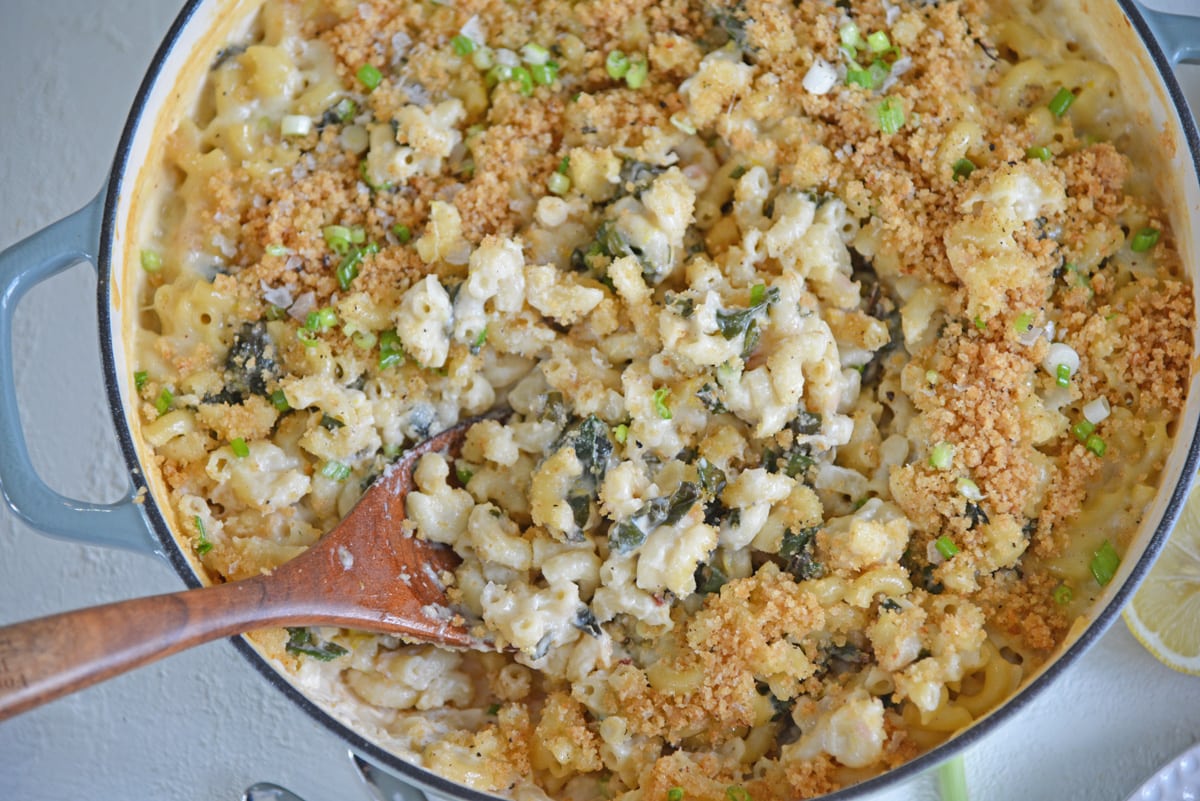 Roasted Garlic- While a whole head of garlic seems like a lot, when roasted it loses much of its potency. Instead it has a nutty and tempered garlic taste. It is easy enough to do at home, but you can commonly find pre-roasted garlic in the produce section of the grocery store.
Swiss Chard- If you aren't familiar, it is a large leafy green with beautiful red veins. If you can't locate it, substitute with kale or baby spinach. Green chard is similar but lacks the signature red. ·
Lemon– Don't skip buying a fresh lemon for zest and juice, the flavor and zing it adds can't be found in a bottle.
Seasonings- Nutmeg, garlic powder, coarse salt and pepper do the trick!
Bread crumbs- I love the texture difference in velvety cheese and pasta with a little crunch on top. Use seasoned, plain or even panko bread crumbs. Crushed croutons can also be a good swap.
Scallions- Scallions are also optional. Albeit small, they offer a little color and crunch. Chives are another good pick.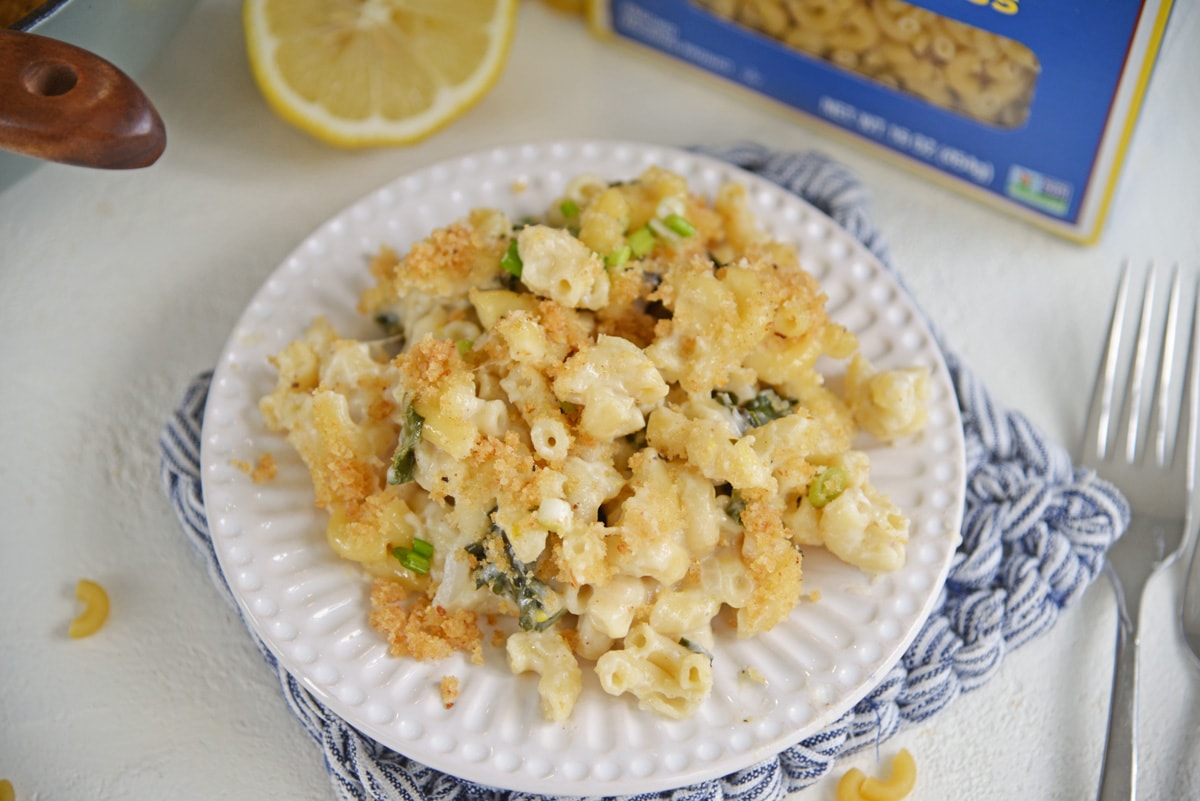 Variations
While this awesome vegetarian dish can be standalone or even an entrée, here are a few more suggestions to customize and make it your own.
Add 1-2 cups chopped or shredded chicken to the pasta before baking. Skip cooking by picking up a rotisserie chicken from the grocery store.
Top with crumbled bacon in addition to bread crumbs.
For a little heat, add 1 teaspoon smoked paprika or chile powder to the roux.
Top finished dish with crispy onion straws.
Elevate your breadcrumbs by lightly toasting them.
Add ½ -1 cup chopped sun dried tomatoes, cut asparagus or cooked sliced mushrooms.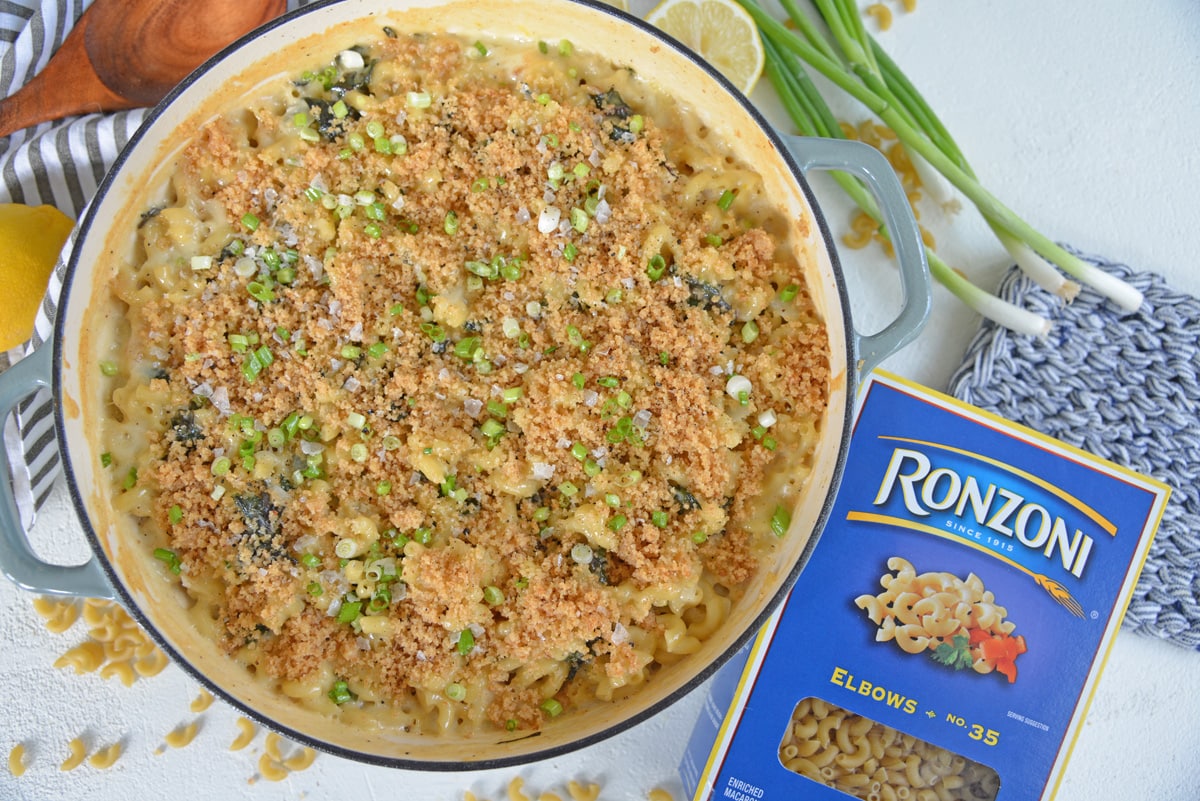 Make Ahead, Storage & Freezing
Mac and cheese is a wonderous dish. What makes it so perfect for holidays and potlucks is its amazing ability to be made ahead and reheated. Make up to 1 day in advance up to step #8 (pouring into a casserole dish) and then top with breadcrumbs and bake when you are ready to serve.
It can also be frozen at this step for up to 3 months. To cook, place frozen dish in an oven preheated to 350 degrees for 45-60 minutes, or until the full dish has heated. If freezing, I highly recommend using a disposable aluminum pan.
Leftovers will be good for up to 5 days. Reheat in the microwave at 50% power to prevent the cheese sauce from separating, or in a saucepan with a tablespoon of milk. It can also be reheated in the oven at 350 degrees for 5-10 minutes.