Whether you're new to the Air Fryer or you're a seasoned pro, you are going to love these Air Fryer recipes! From snacks to dinner, and even dessert, you might never want to use the oven again!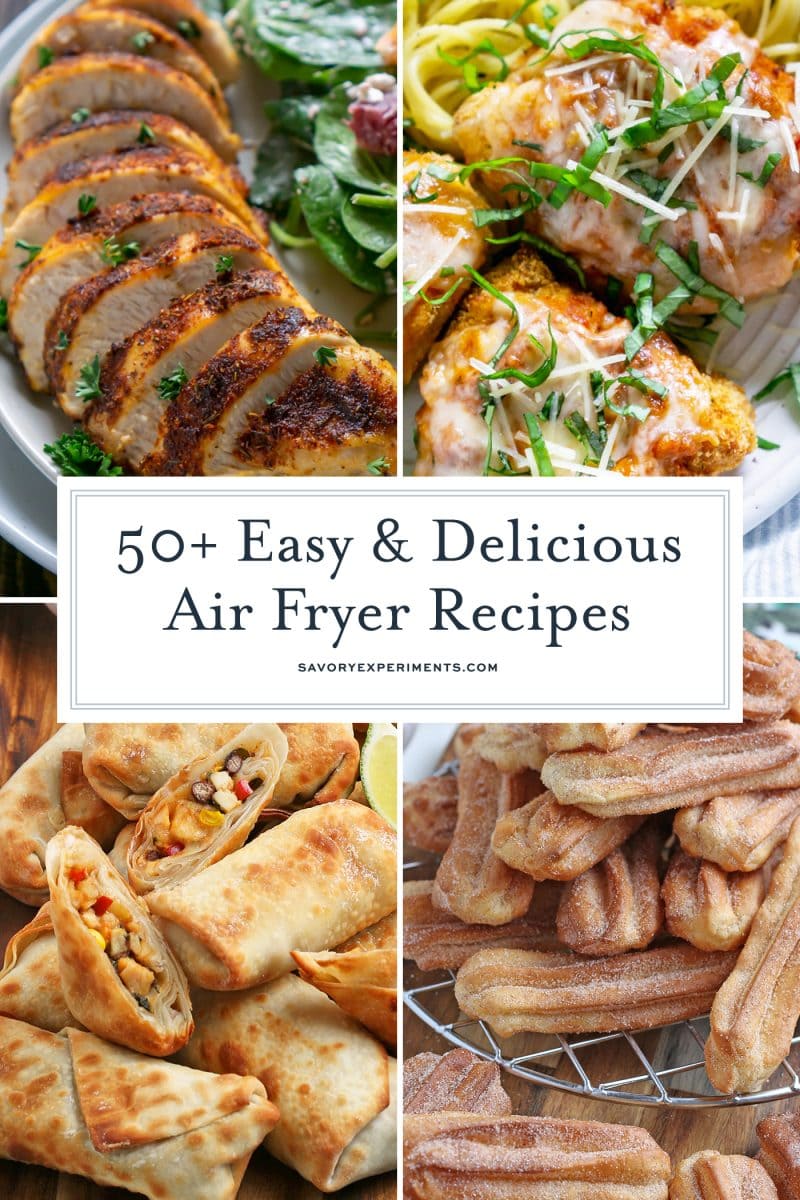 These easy Air Fryer Recipes are perfect for beginners and experts alike! They include everything from dinner to desserts!
From Instant Pots to Air Fryers, I feel like there have been so many new kitchen gadgets coming out lately! It took me awhile to jump on the air fryer train, but I am so glad I did!
The idea behind the air fryer is that it uses convection to circulate hot air and cook the food. In essence, it makes "fried" food healthier by eliminating the oil, but still giving it a nice crispy crunch.
While it's great as a fryer, I was pleasantly surprised that it can make just about everything- even brownies! These air fryer recipes are some of my favorites, and I hope you love them too!
Air Fryer Breakfast Recipes
Appetizer and Snack Air Fryer Recipes
Air Fryer Chicken Recipes
Air Fryer Beef Recipes
Pork Air Fryer Recipes
Air Fryer Seafood
Air Fryer Sides
Air Fryer Desserts
If you liked these air fryer recipes, check out another cool kitchen appliance- the Instant Pot: