Set it and forget it!! That's my slow cooker motto! This Slow Cooker Orange Chicken recipe is perfect to throw in the crock pot for a busy weeknight meal.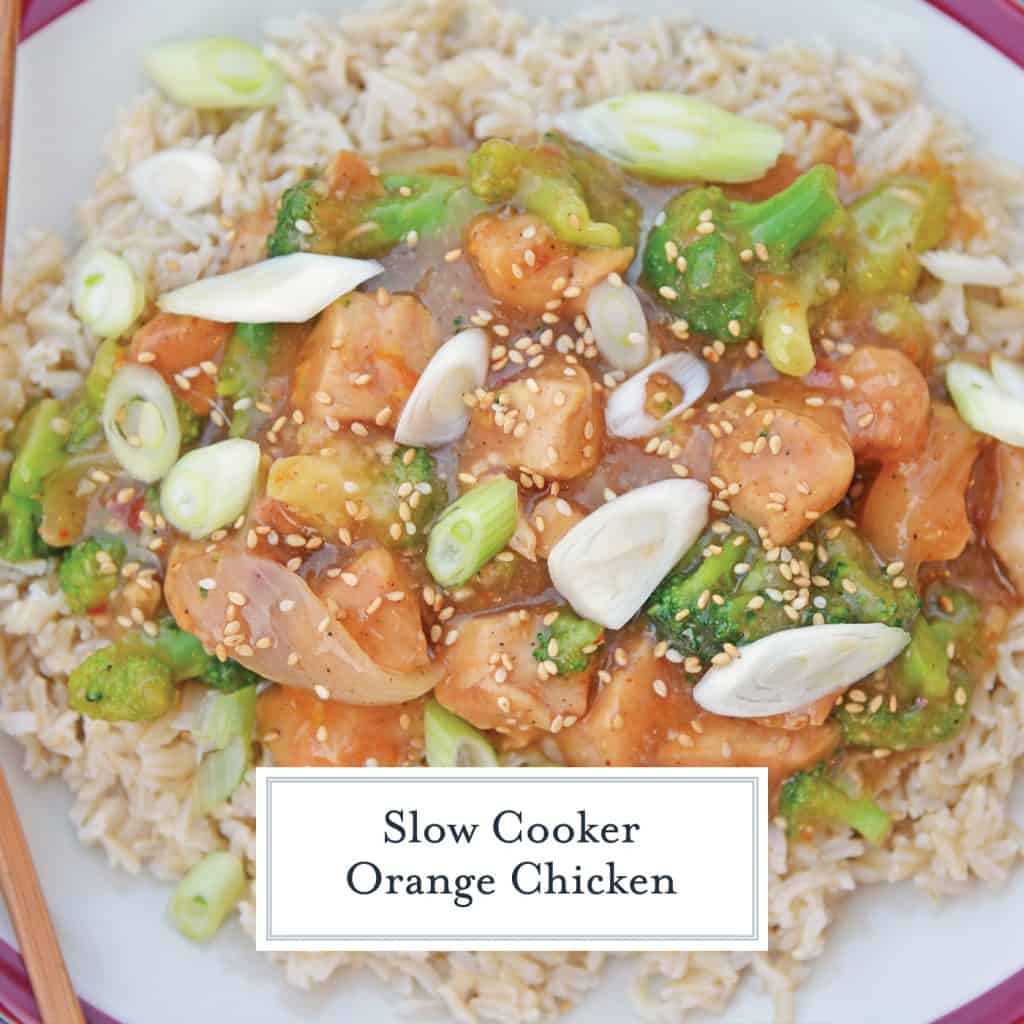 This Slow Cooker Orange Chicken Recipe creates a healthier version of the Chinese delivery dish right at home in your slow cooker!
Here is another slow cooker recipe for busy people. A healthier version of the beloved Chinese delivery dish, this modification of Orange Chicken does not bread or fry the chicken.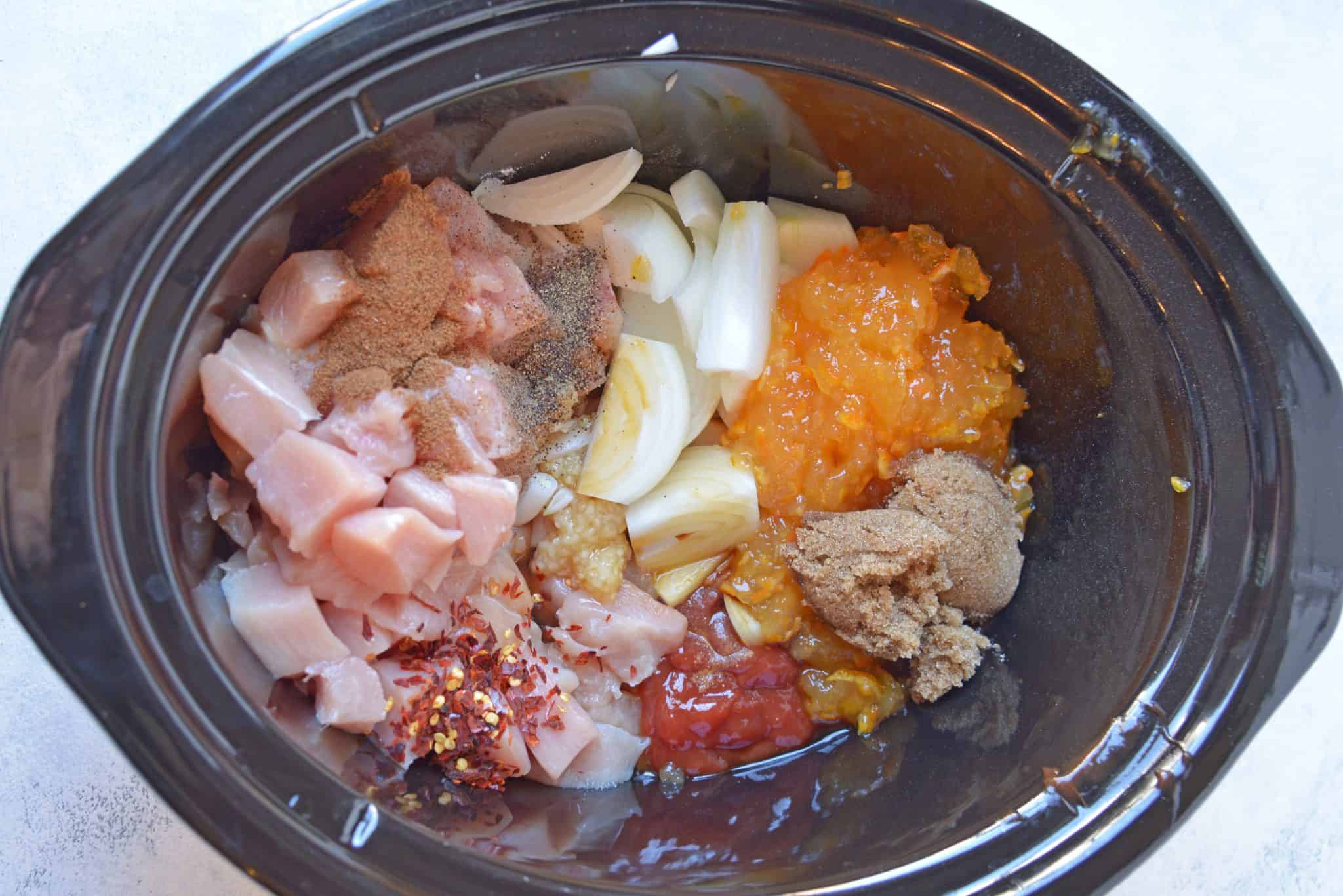 The sauce is light, but flavorful and always filling. You are also free to add as many vegetables as you'd like.
While I like just onions and broccoli, you can also add those little mini corn ears, sugar snap peas, water chestnuts or bell peppers.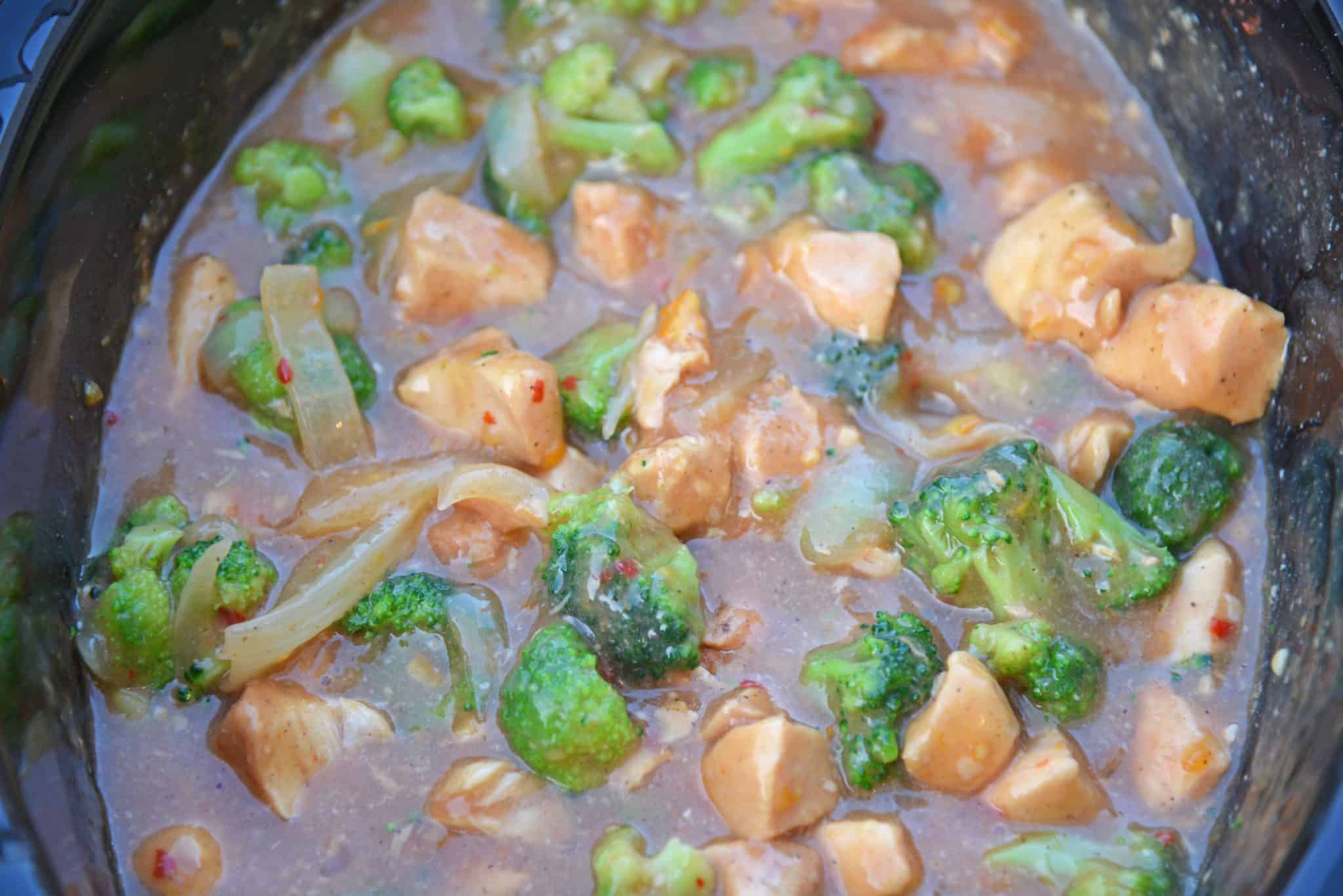 By using Orange Marmalade, you will get an intense orange flavor, even more so than the Chinese dish, which sometimes doesn't even taste like orange, if we are being honest. You will also get rid of all the work of creating a fabulous sauce. Presto!
The best part? Only 10 minutes to assemble in the slow cooker!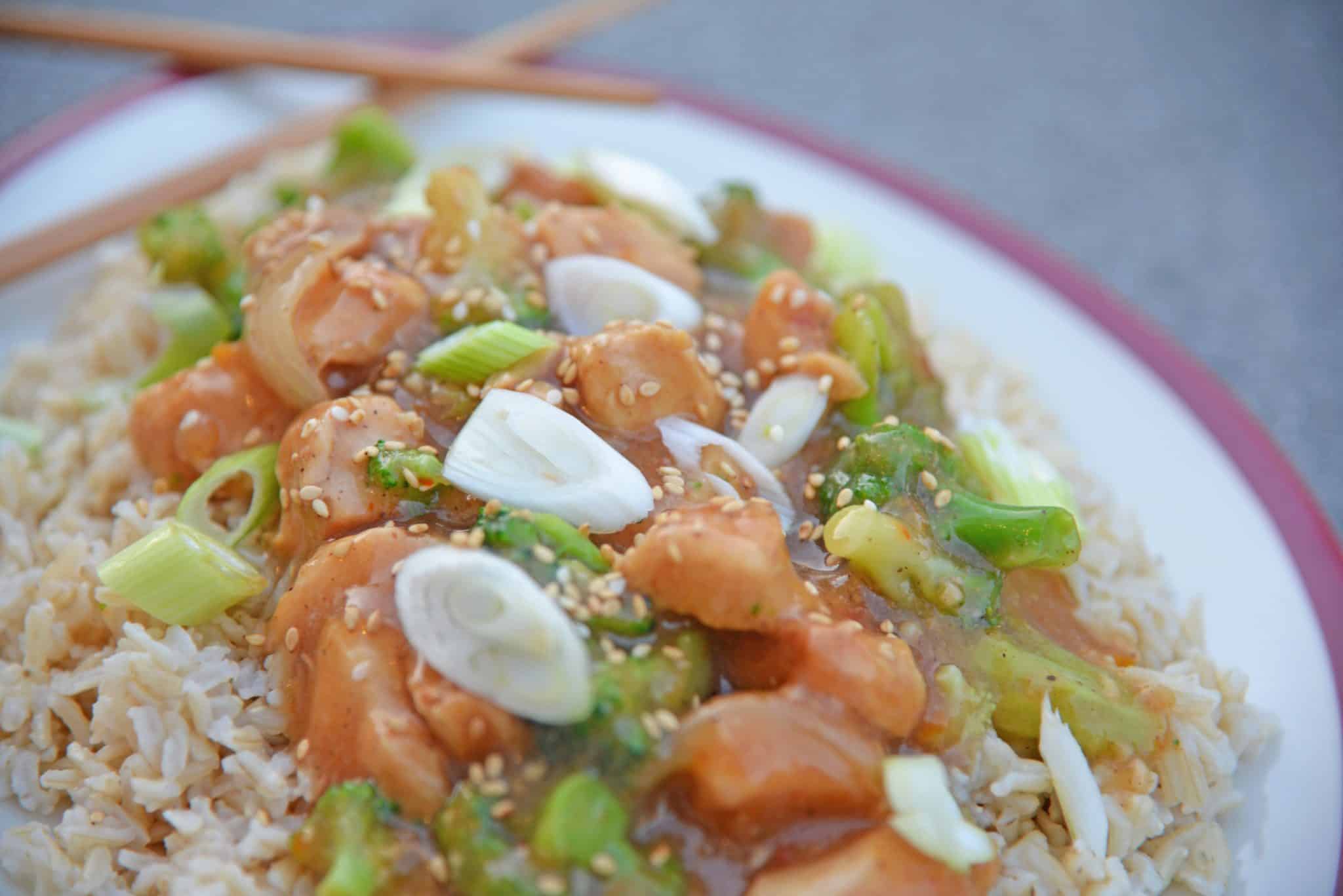 Set it and forget it will forever be my goal when it comes to slow cooker recipes!
I try to make it so there is minimal prep work and most of the work is done by the slow cooker.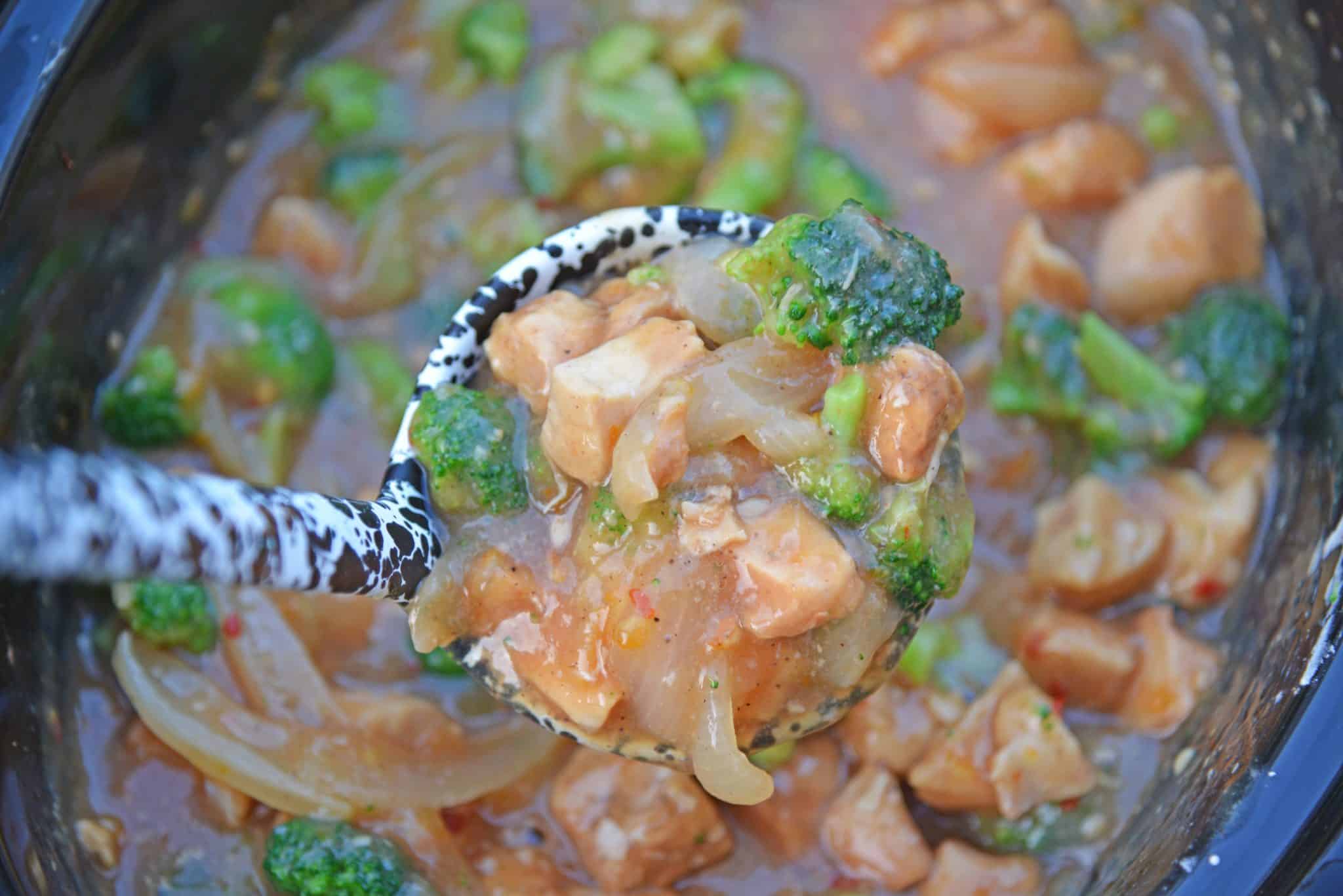 Everything gets dumped in the crock pot and cooked until it's ready! What more could you hope for?
I generally use a minute rice to pair with my slow cooker meals, but if you can also make my super easy restaurant style fried rice.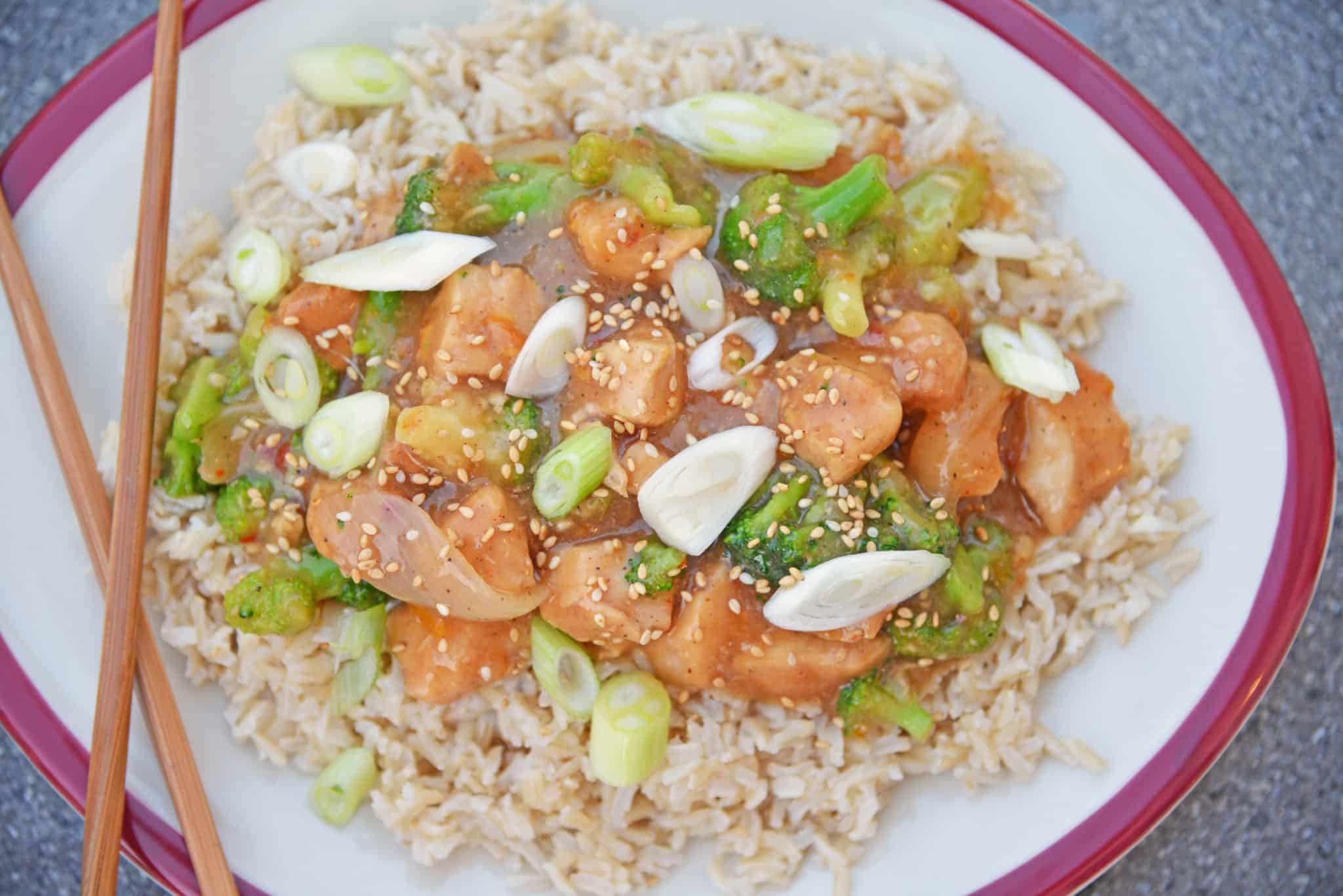 If you don't feel like buying Chinese 5 Spice Powder, if you can either omit it or make your own! Just blend together 1 teaspoon of ground anise seed and cinnamon, plus 1/4 teaspoon ground fennel, pepper and clove.