If you liked my Chocolate Turtles, you are going to love these Chocolate Pecan Cookie Bars! With pecans and chocolate, they're great for Christmas and all year round!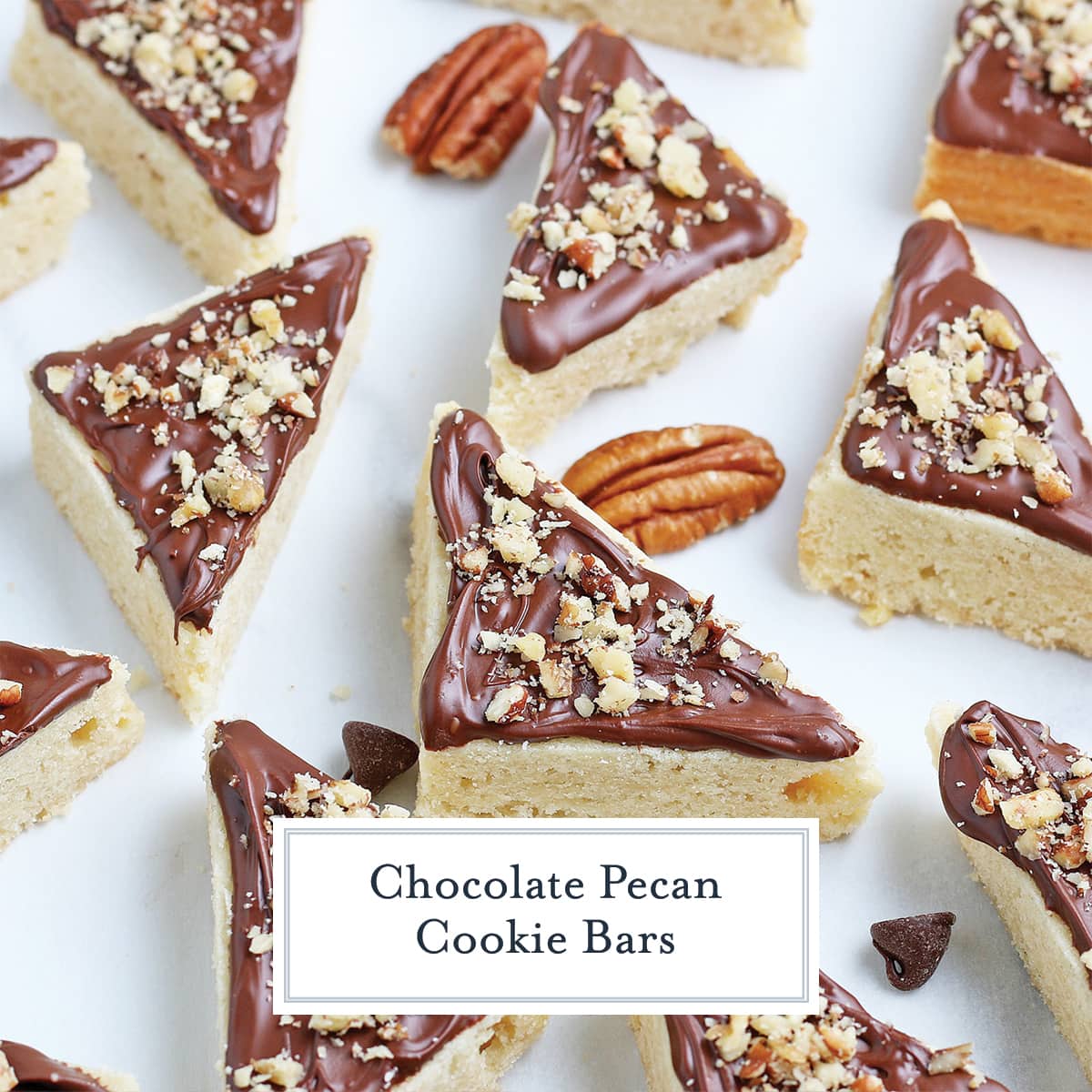 And so continues my never ending quest to add new cookies, bars and other treats to my cookie trays each year. I've gotten feedback from friends and family that they look forward to the surprise of new treats and now I has become an annual challenge.
Christmas Cookie Bars
This year I added sugar cookie bars, but frosted with a layer of chocolate and then sprinkled with earthy pecans and a dusting of sea salt. I mean, they wouldn't be mine if they weren't sweet and salty, right?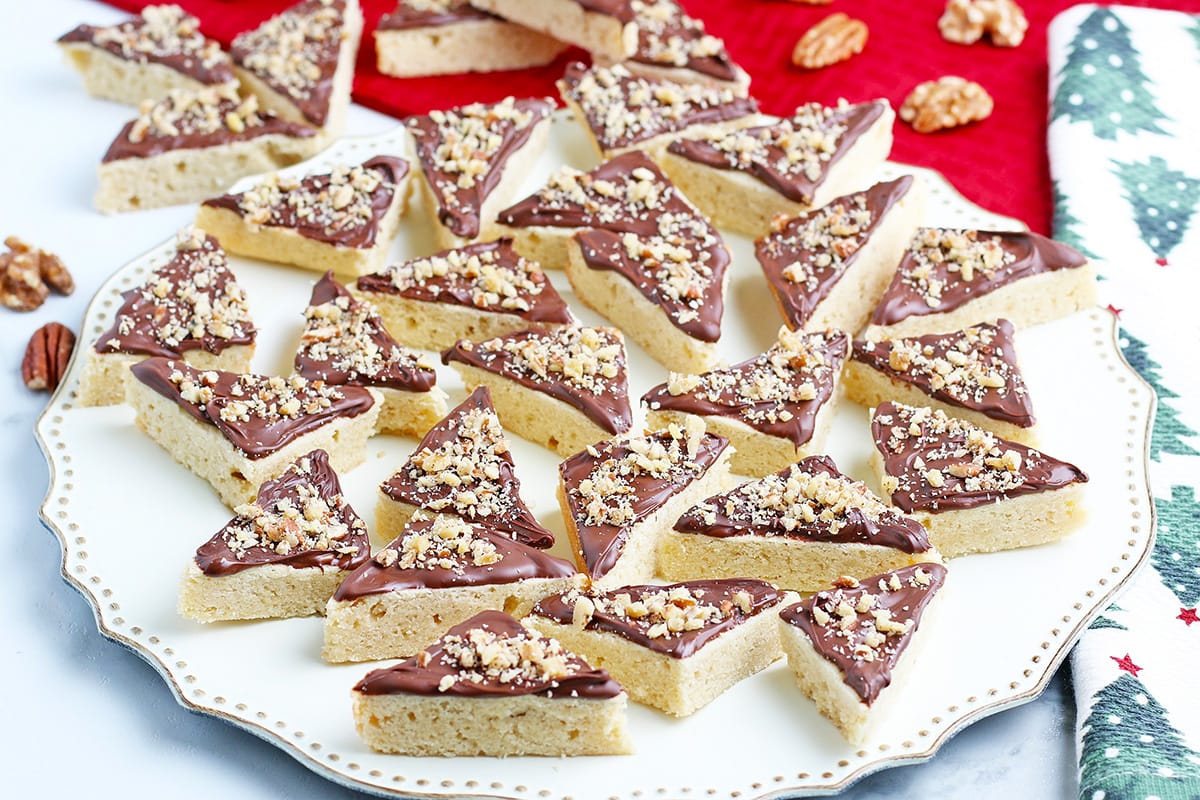 These bars are easy to make and store well, making them ideal for making ahead and also storage and shipping. Plus, there are several variations to make them your own.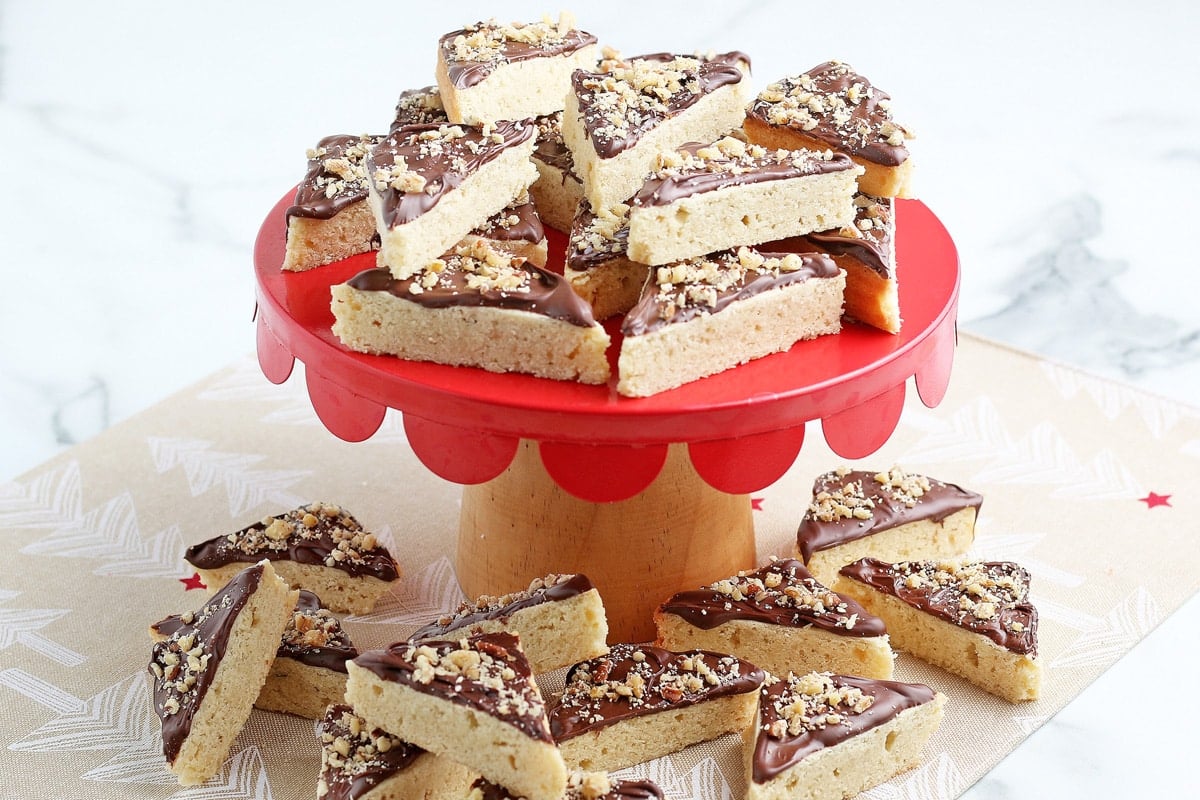 Chocolate Pecan Cookie Bars Variations
We love recipes that are easily transformed over here. I'd be lying if I told you I actually followed instructions word for word and I don't expect you to either.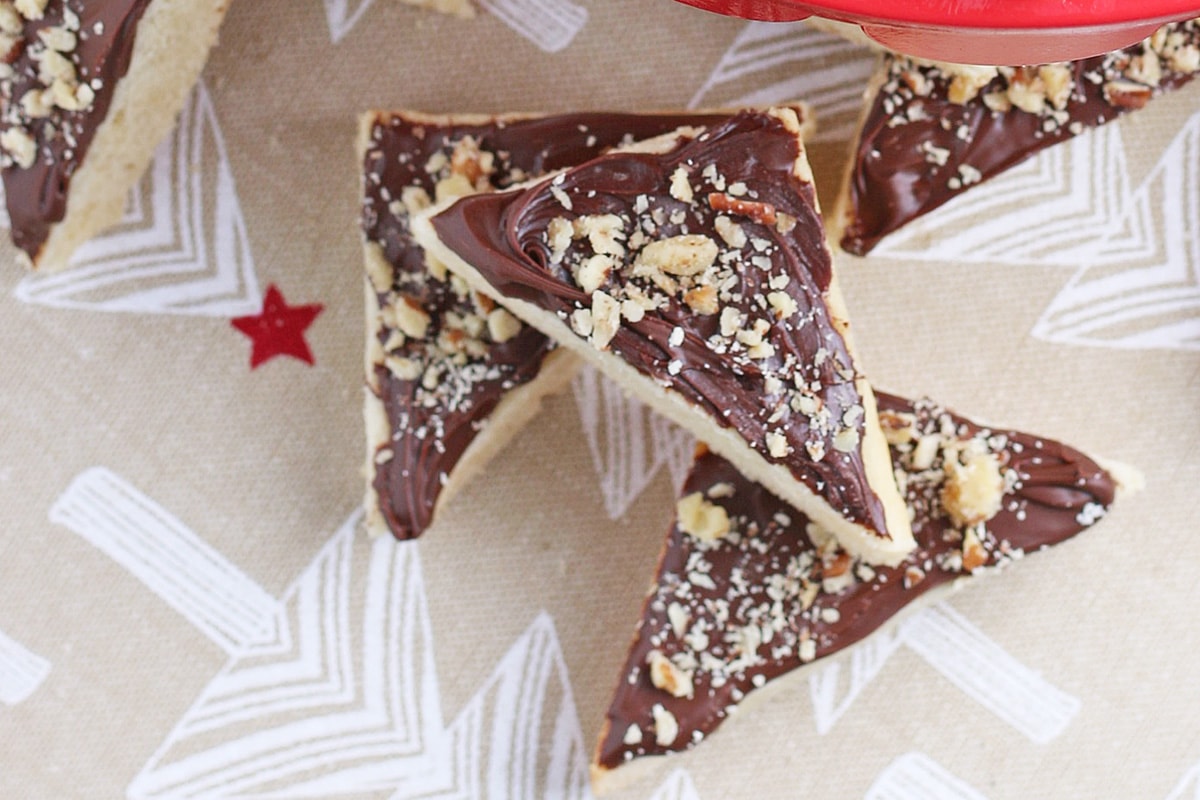 Here are some the ideas I had while making my own Chocolate Pecan Cookie Bars.
Use white or dark chocolate… or even a combination of the two, doing a diagonal drizzle with candy bags.
Adding festive sprinkles to the mix.
Caramel sauce drizzle. This will make them quite sticky, so best for parties and other events where you won't need to stack them.
Switch up the nuts… or use a mixture of nuts. Go nuts. Get nutty. Let your freaky nut flag fly! Walnuts, pecans, peanuts and even pine nuts.

Don't Skip Toasting!
This seems like one of those steps you can save a little time with and skip. I don't suggest it with these Chocolate Pecan Cookie Bars.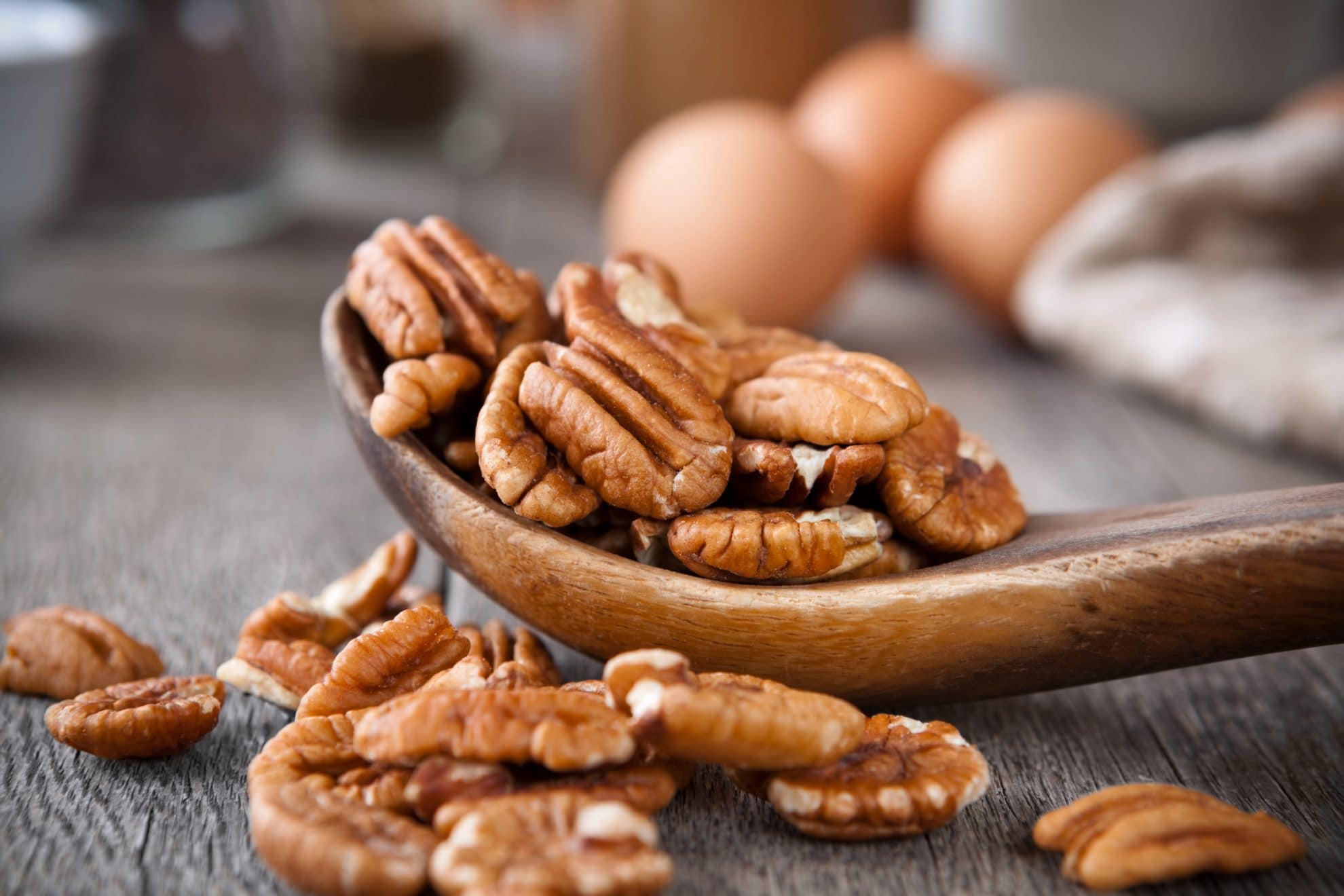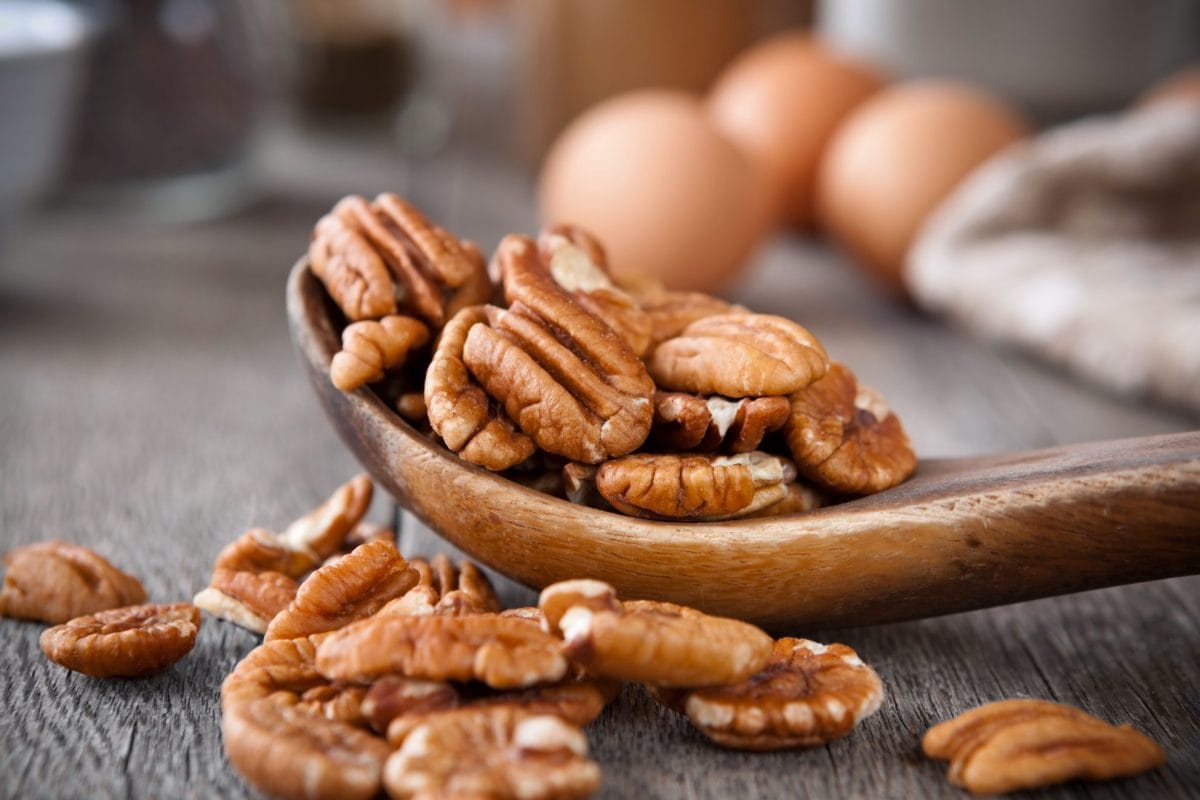 Toasting any nuts for any recipe adds depth and sophistication to the flavor profile. Many will develop deeper earthy flavors of caramel, while bitter and sour flavors can be reduced.
How to Toast Nuts:
Stovetop method– heat a large skillet over medium heat. Add dry nuts to the dry skillet. Watch them carefully and toss every 30 seconds. Continue until they become fragrant and lightly browned, approximately 5 minutes. This works best when you need to toast less than 1 cup of nuts.
Oven method- For large batches, anything over 1 cup use the oven. Preheat oven to 400 degrees then spread nuts out into a single layer on a rimmed baking sheet. Toast for about 10 minutes, flipping halfway through.
Storage & Freezing of Chocolate Pecan Cookie Bars
These bars are great for making ahead, but like most baked goods are best within 5 days of baking. Store in a cool, dry place at room temperature in an airtight container.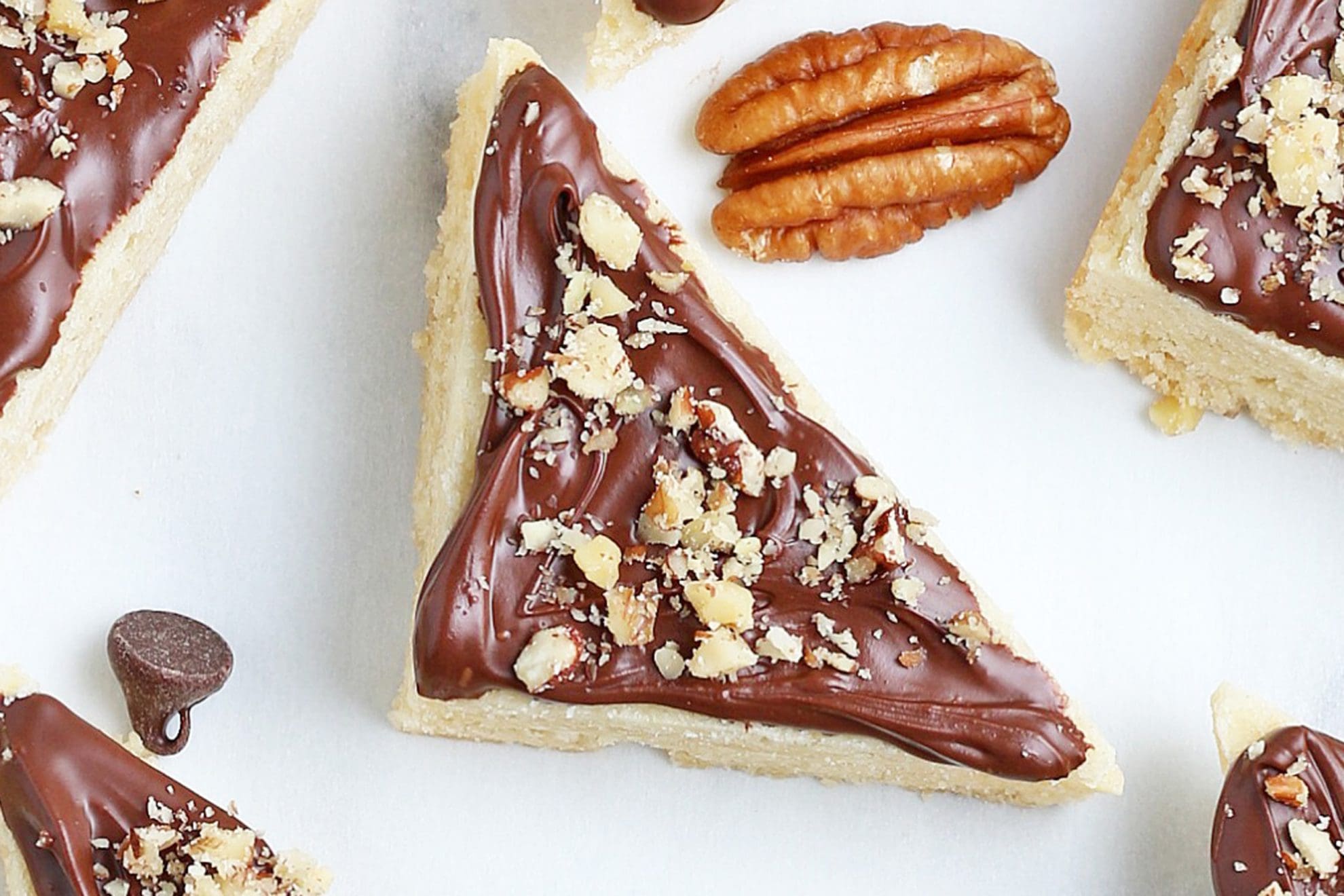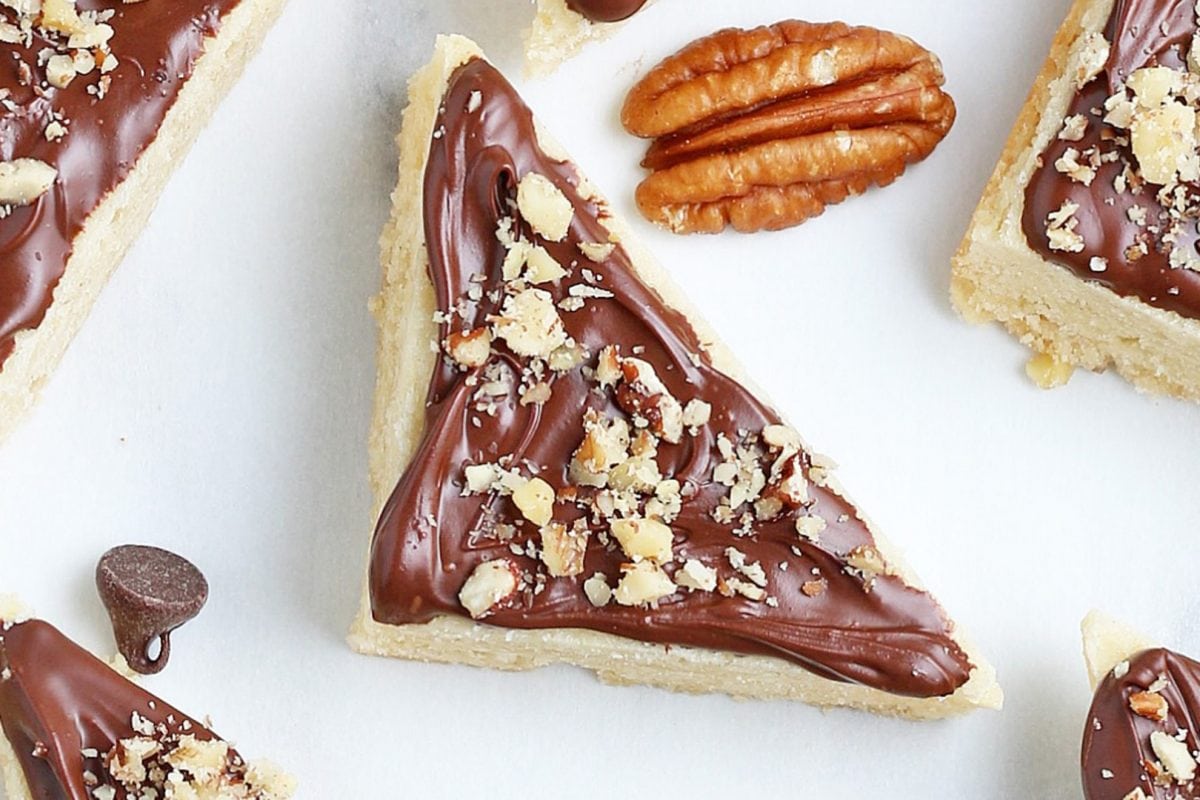 If you plan to freeze them, wait to top with chocolate until after they are thawed. The chocolate layer will crack and pop right off the cookie. You can freeze in one large piece or go ahead and cut into triangles and then frost with chocolate individually.
You can also just freeze the dough.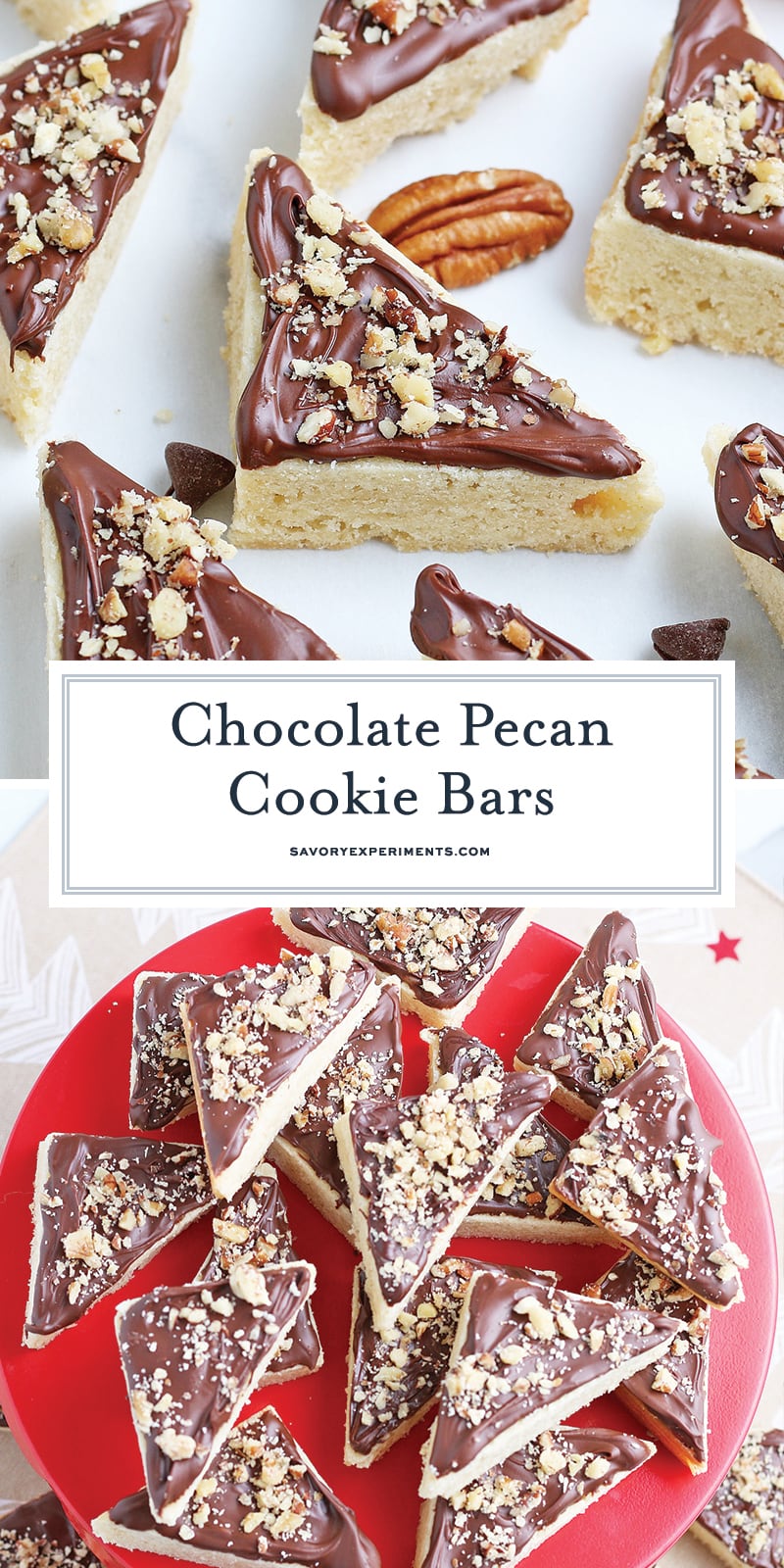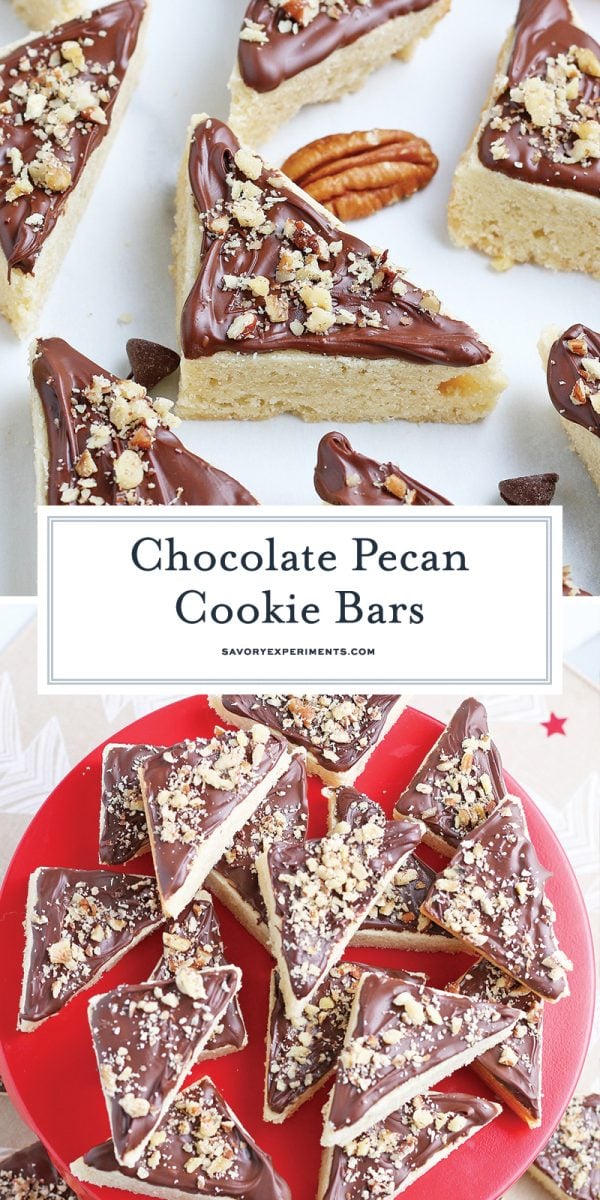 More cookie bar recipes: