Whether you're looking for something on the sweeter side or a recipe that's more savory, this collection of Chicken Salad Recipes includes it all!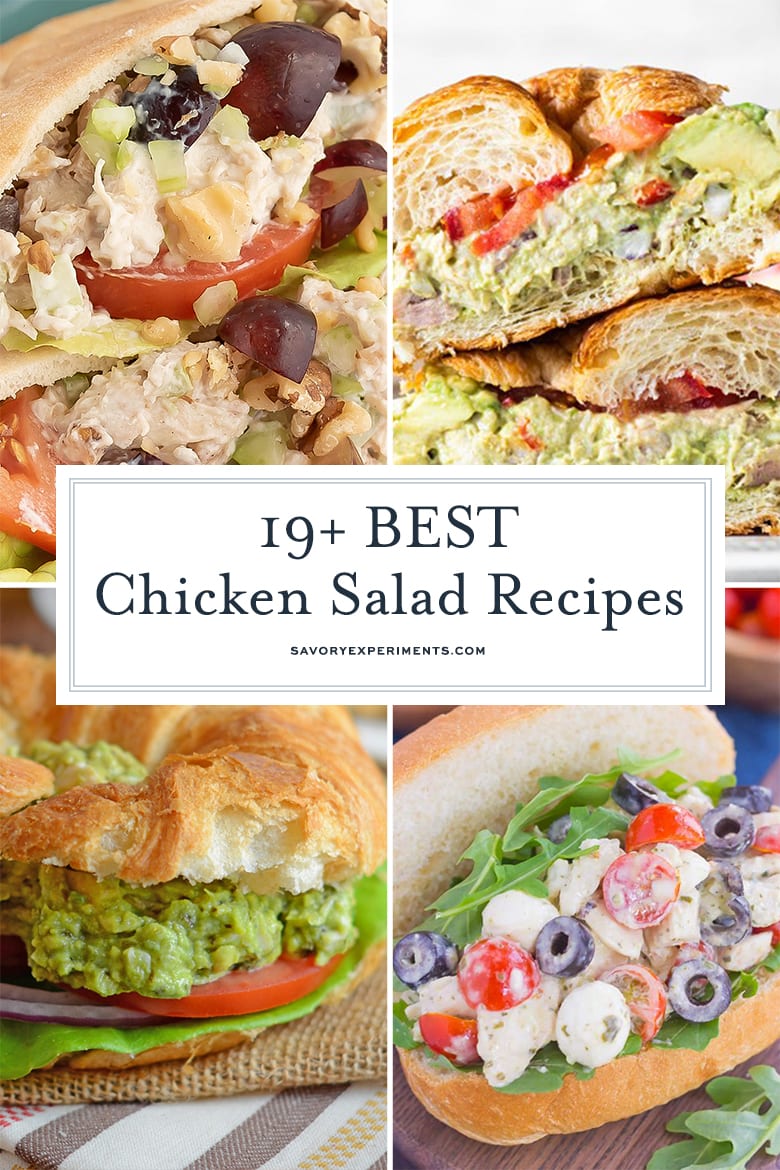 Chicken salad is one of the most iconic sandwiches. It's great for a light lunch, to serve at baby or bridal showers, or even to top a salad.
And not only that, but it's super easy to make too! And if you don't have all of the ingredients on hand, you can generally modify the recipe to use what you do have.
We've all had the classic chicken salad with grapes and celery (and I've got a great recipe for that!) But it's time to think outside the box. There are lots of delicious ways to make chicken salad, and they will all blow your mind.
Best Chicken Salad Recipes