What makes anything better? Oh I know, bacon!! This Mexican corn wouldn't be complete without bacon, wrapped around your corn covered in cilantro lime butter! Trust me when I say you won't be disappointed!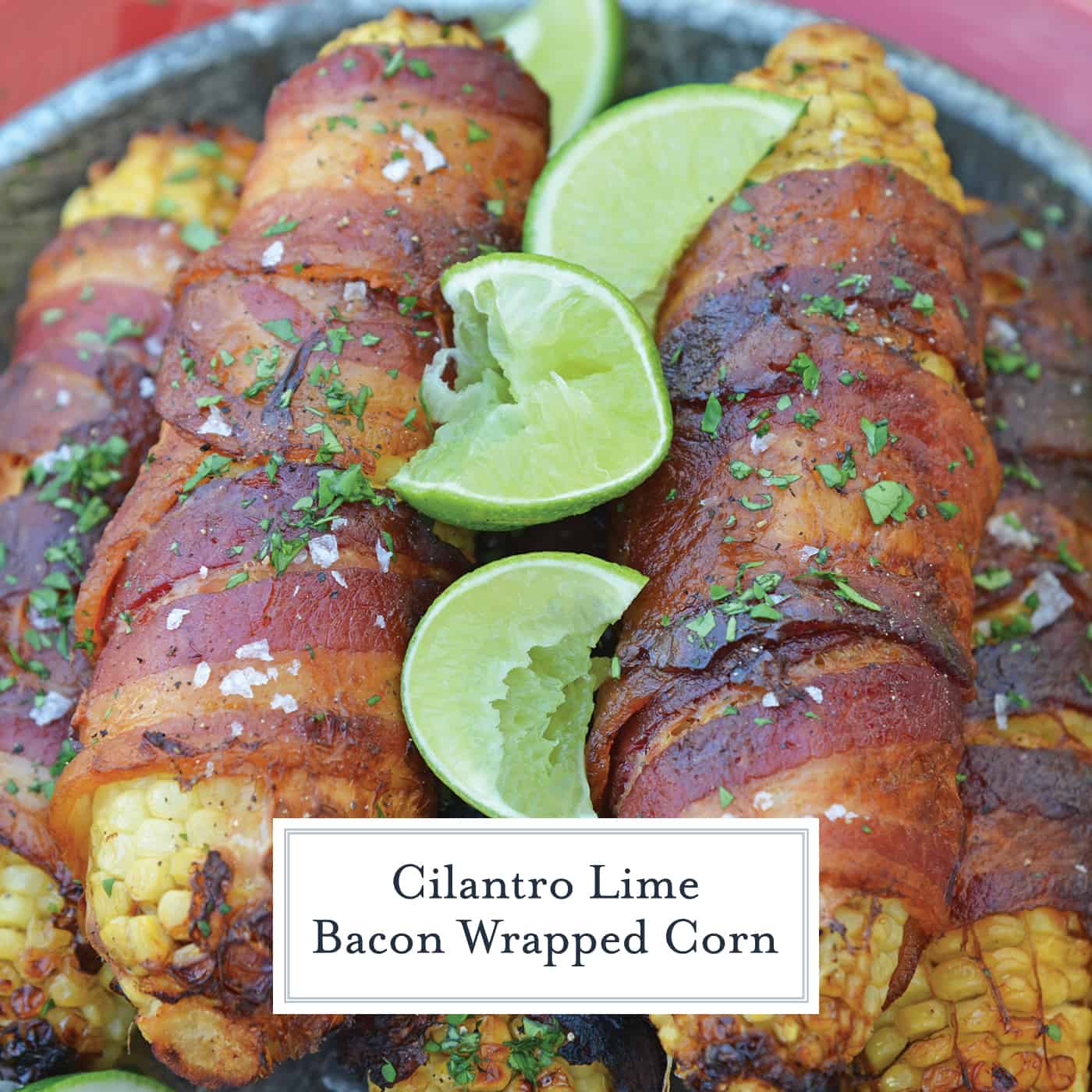 Cilantro Lime Bacon Wrapped Corn is a zesty grilled corn side dish that is perfect for any summer BBQ or Mexican fiesta.
It has a great sweet and zesty flavor combination! Your family and friends will love this bacon wrapped corn recipe!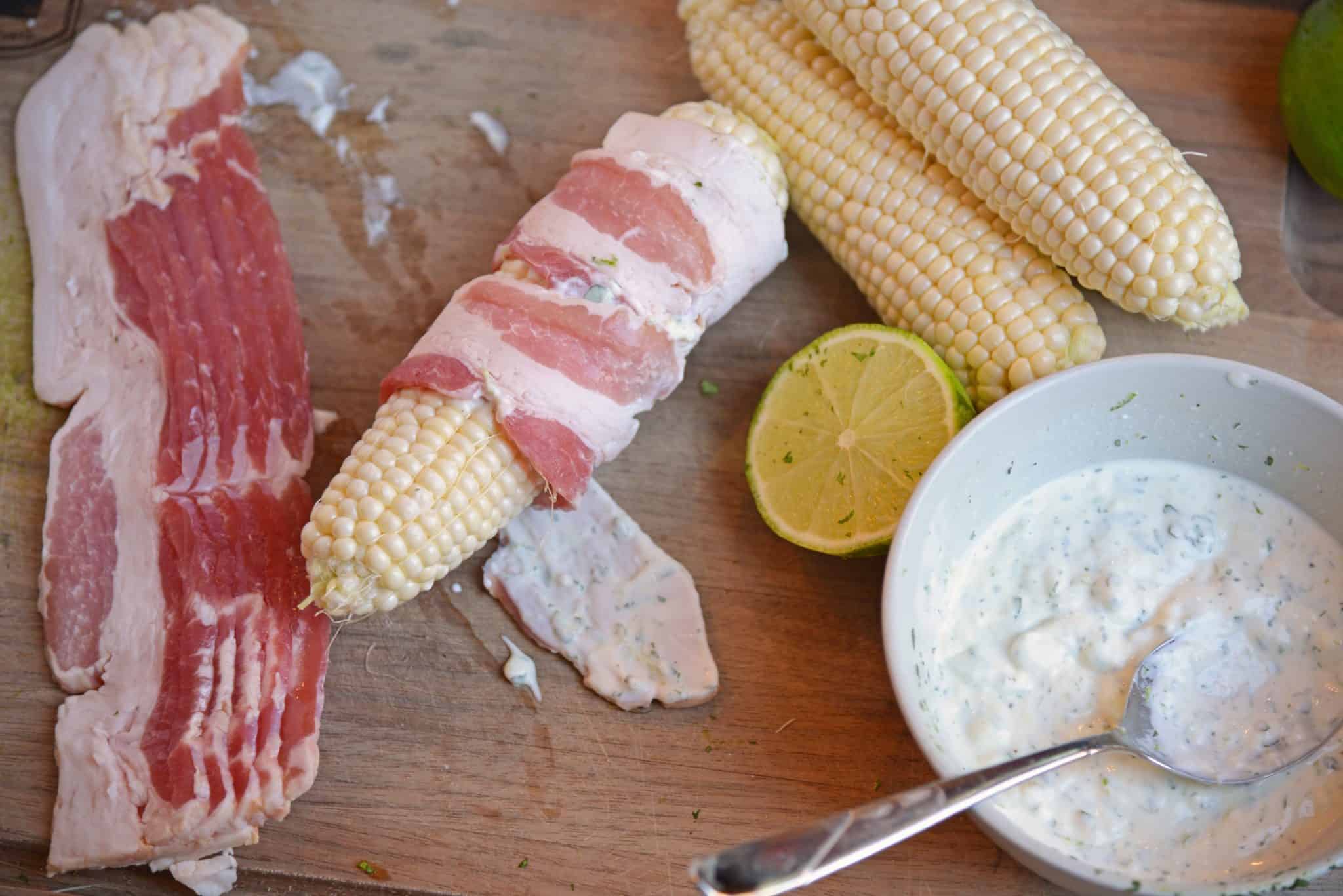 What a mouth full! Both the name and the actual food. Yum! Cilantro Lime Bacon Wrapped Corn is one of our family favorites during the summer months. Anything I can make on the grill makes me one happy lady.
Especially cooking corn on the grill, which is one of the easiest things to make.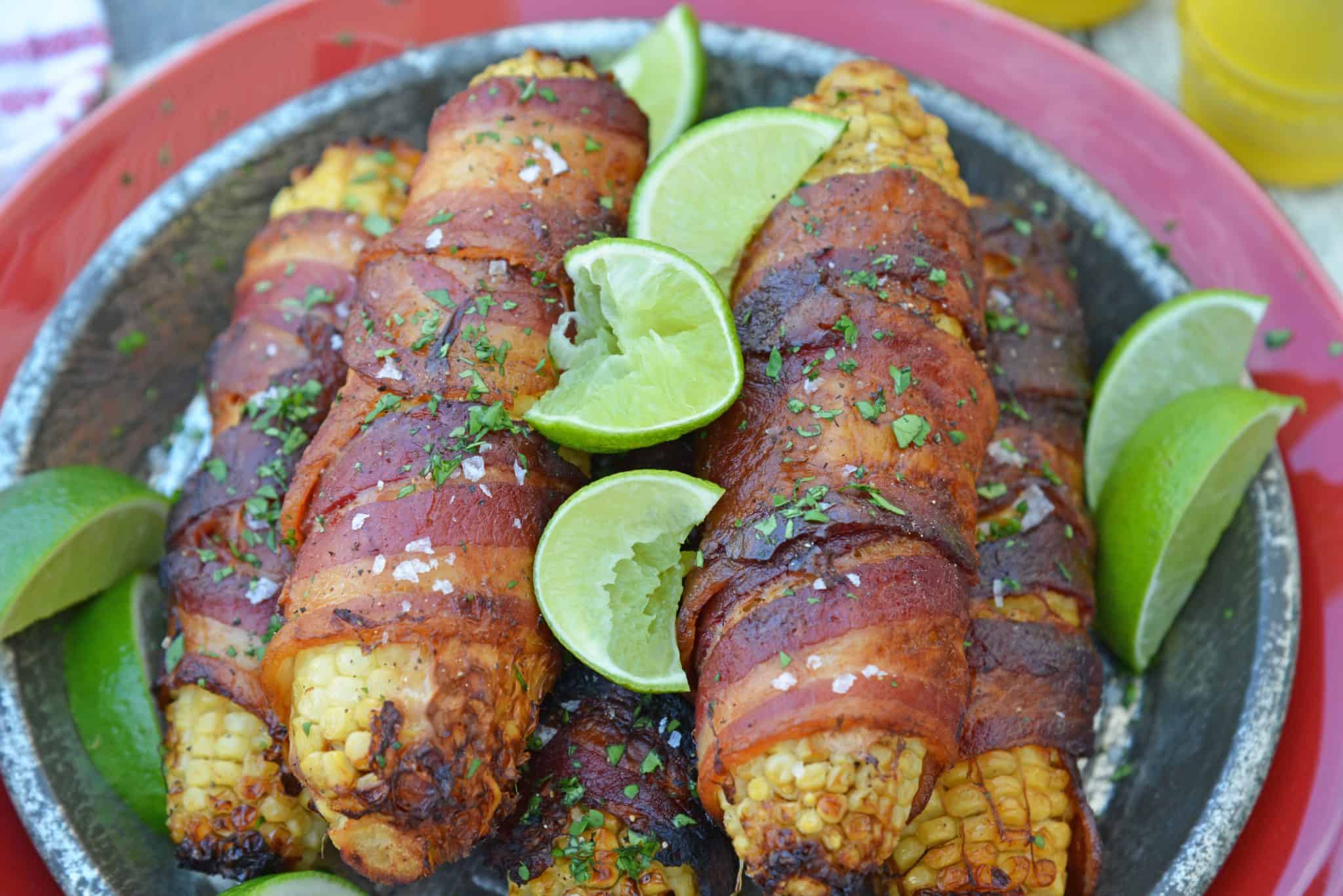 We commonly grill, year round actually, but even more in the summer. Any meal I can make entirely outdoors is a winner in my book. If I can cook outside and not heat my whole house up, then I am definitely in.
Cilantro Lime Bacon Wrapped Corn is zesty and sweet with a little bit of salty from the compound butter and bacon wrapping.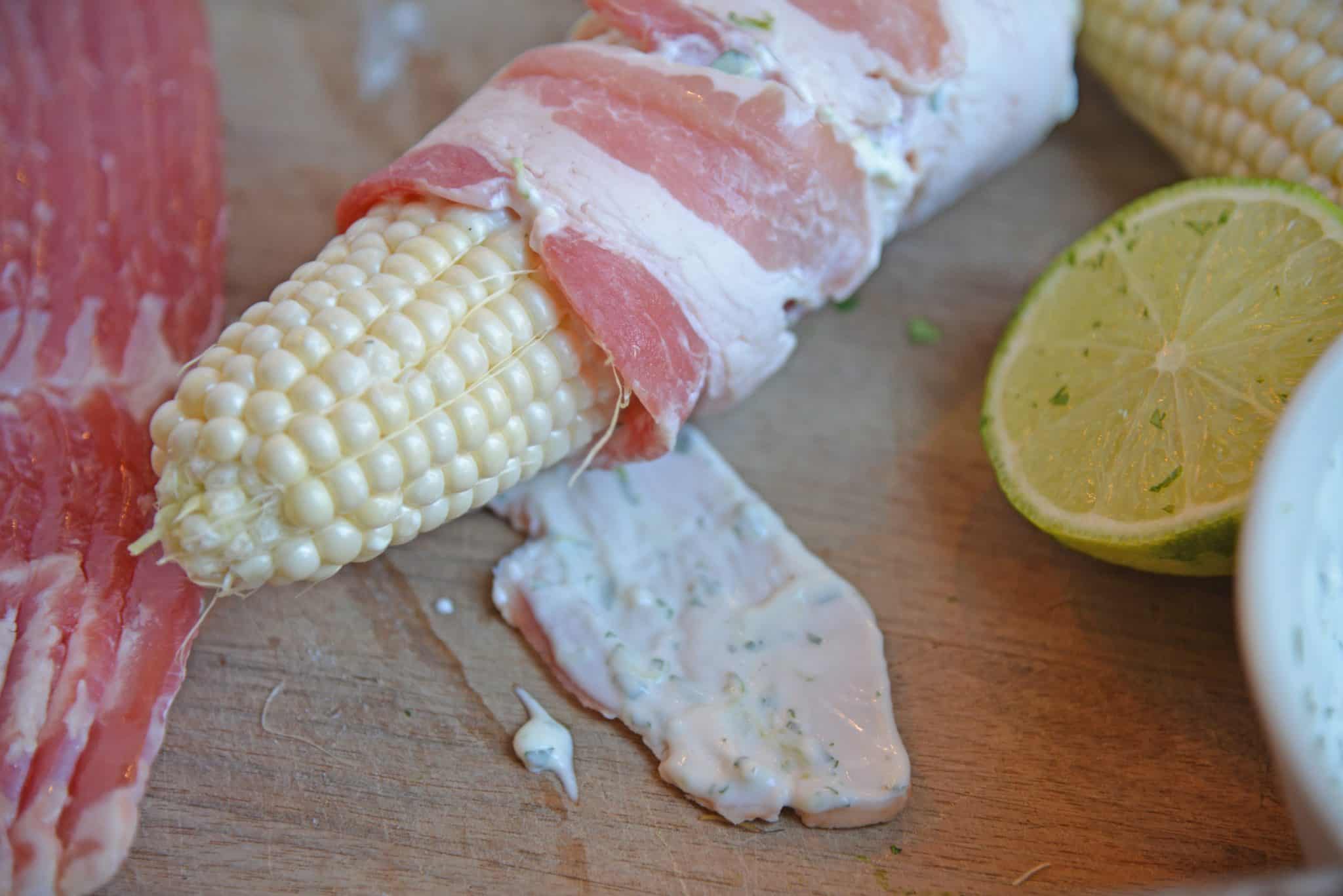 The bacon doesn't get super crispy because it is being steamed in aluminum and butter. If you like a crispier bacon, unwrap your aluminum foil and char a few minutes over direct flame.
You might want to make extra cilantro lime butter and set it aside for after you finish it off since you will lose some of the seasoning from this step.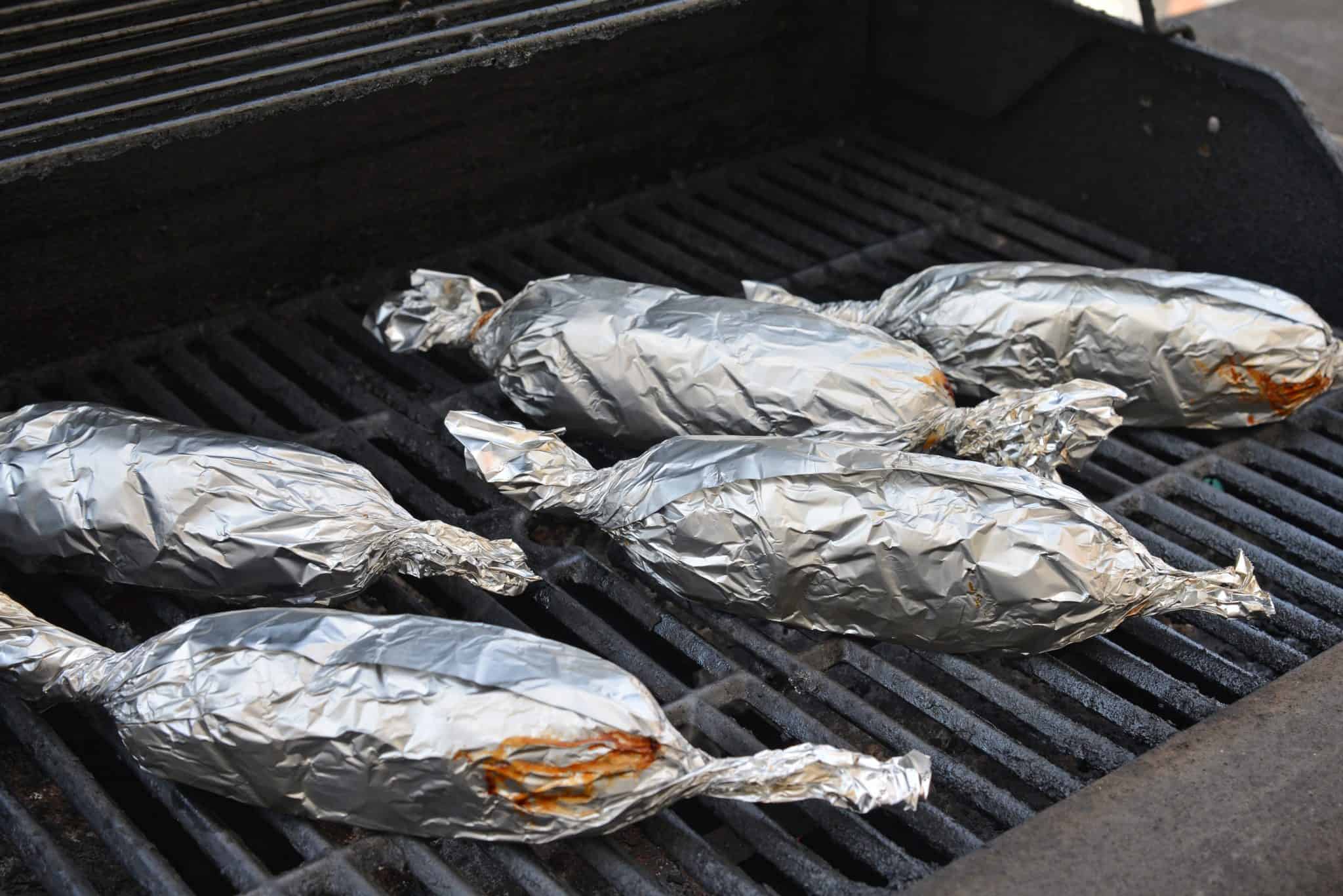 This grilled corn is great for throwing together for a get together or even for a family meal. It'll only take you 15 minutes to prep, and once they are on the grill they just need to be turned every 5 minutes or so.
Not many things are better than grilled corn on the cob. You'll love all the flavors you taste in each mouthful.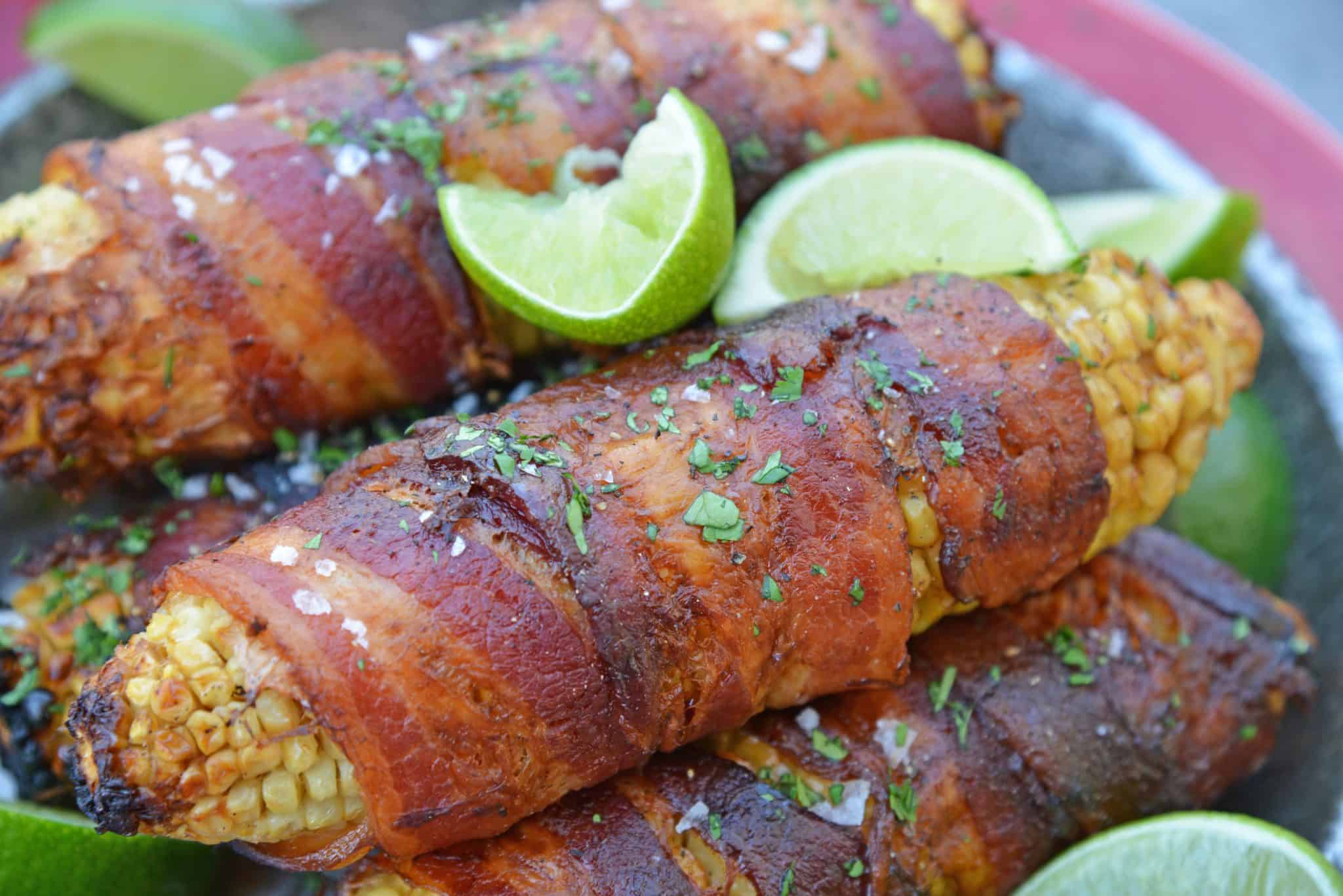 Be sure to check out these other easy corn recipes: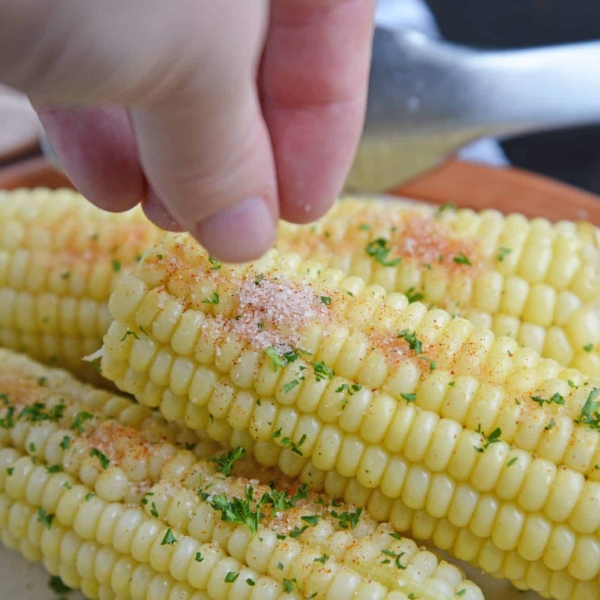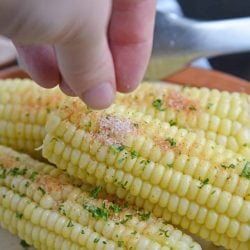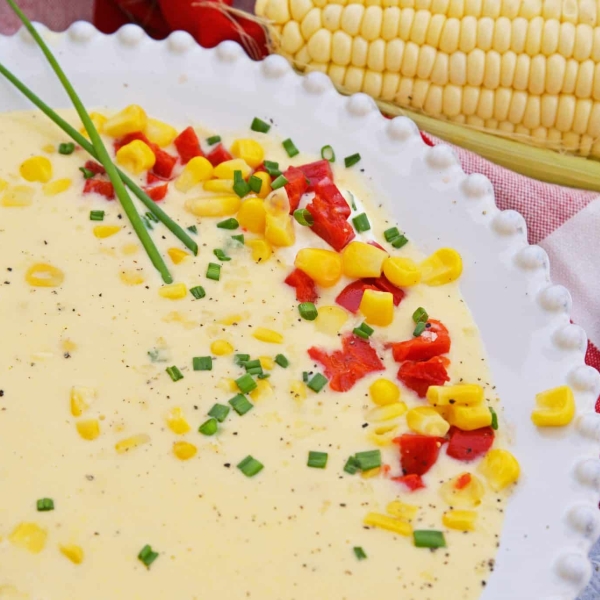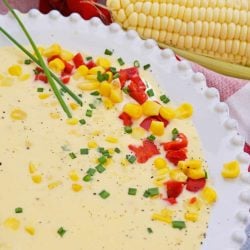 Instant Pot Corn Chowder
This Instant Pot Corn Chowder is a potato corn chowder that's packed with flavor! Using an instant pot makes this already easy soup even easier! You'll never want to make another corn chowder recipe again.
See The Recipe!
Tools for making Bacon Wrapped Corn:
Wood cutting board – wood won't dull your knives like plastic and if treated properly, has natural antimicrobial properties.
Good knife – Global is my favorite! They are worth the price, I promise. I am kind of obsessed with them and store them tucked away so no one else can use them. Including hubby. Hands off my good stuff!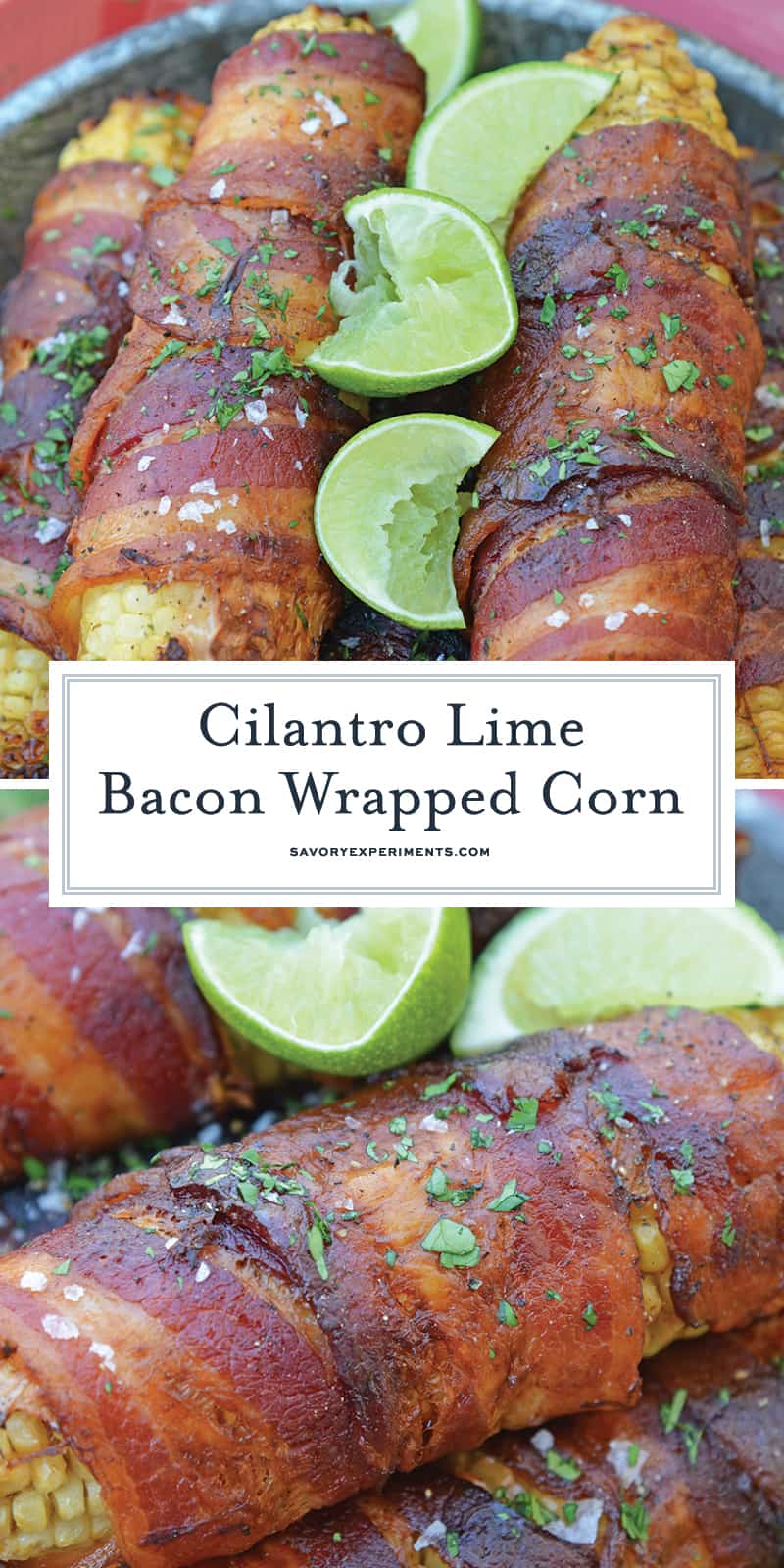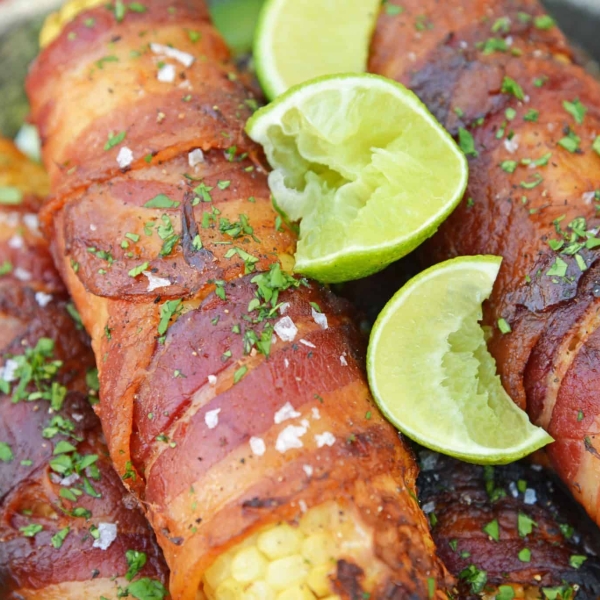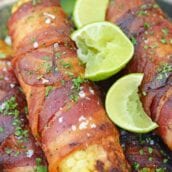 Bacon Wrapped Cilantro Lime Grilled Corn Recipe
Grilled Bacon Wrapped Cilantro Lime Corn is a zesty side dish for any summer BBQ or Mexican fiesta! Sweet and zesty, your family will love this recipe!
Instructions
Mix together butter, cilantro and lime zest. Set aside.

Take a wedge of lime and rub up and down each corn ear. One quarter for each ear.

Spread cilantro lime butter over each ear. Season with salt and pepper.

Spirally wrap 2 slices of bacon around each ear.

Tightly wrap each ear in a piece of aluminum foil. Use enough to roll twice to prevent ingredients from melting out during grilling.

Heat grill to medium-high heat. Place packets on the top rack of the grill. Turn every 5 minutes for a total of 30 minutes. If you go a little longer, no worries.

Remove from the grill and carefully unwrap. Serve! Enjoy your Bacon Wrapped Cilantro Lime Grilled Corn!

If you've tried this recipe, come back and let us know how it was!
Nutrition
Calories:
367
kcal
,
Carbohydrates:
19
g
,
Protein:
8
g
,
Fat:
30
g
,
Saturated Fat:
13
g
,
Cholesterol:
59
mg
,
Sodium:
406
mg
,
Potassium:
347
mg
,
Fiber:
2
g
,
Sugar:
5
g
,
Vitamin A:
555
IU
,
Vitamin C:
11
mg
,
Calcium:
9
mg
,
Iron:
0.8
mg