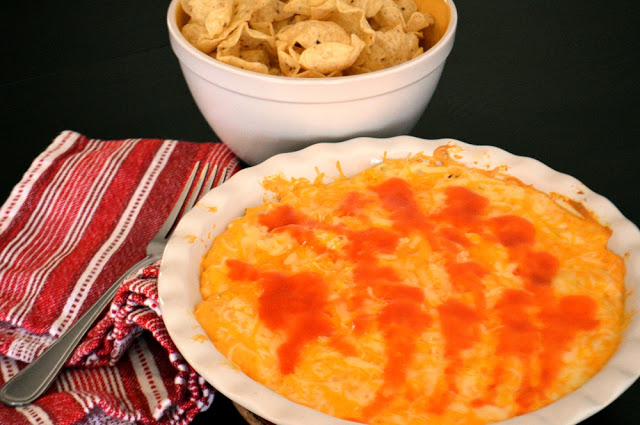 I love the taste of a well done, crispy buffalo wing soaked with flaming sauce, but not the mess. It drys my lips, gets underneath my nails and then God forbid you touch your eye- oh the humanity! So let's do this a little differently: Buffalo Chicken Dip. Fiery hot sauce swirls with silky cream cheese and bakes with bubbly cheddar. Crunchy chips are serve as the well done exterior and vehicle to get this flavorful dip from the dish to your mouth.
Dip can be prepared up to a day ahead of time and refrigerated until you are ready to bake it. Leftovers (if there are any) taste great as a spread on sandwiches.
Time: 20 minutes
Serves: 10-12 appetizer portions
Ingredients for Buffalo Chicken Dip
2 8-ounce 1/3 reduced fat cream cheese, room temperature
1 cup sour cream
2 teaspoons garlic powder
1 teaspoons salt
1/2 -1 cup hot sauce (such as Texas Pete)
1/2 teaspoon cayenne pepper (optional)
2 cups cheddar cheese, divided
1 rotisserie chicken (room temperature or cold)
1 bunch scallions, sliced, whites and greens

1. Preheat the oven to 350 degrees. Cream together both packages cream cheese, sour cream and mayonnaise until smooth. I used an electric hand mixture and it took approximately 1-2 minutes. Add hot sauce, garlic powder, salt and pepper; blend until combined. Hot sauce can vary from 1/2 cup to 1 cup depending on your desired spice levels. Add slowly, tasting along the way. If you want a little extra kick, add 1/2 teaspoon cayenne pepper.
2. Remove skin from chicken and shred meat. Continue with the entire chicken. Place into the cream cheese mixture. Add scallions and 1 cup cheddar cheese. Fold in using a hand spatula.
3. Spread mixture into a casserole dish or 9-inch deep dish pie plate. Cover with remaining cheese.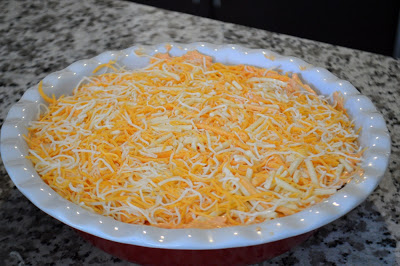 4. Bake at 350 degrees for 10-15 minutes or until cheese is melted, bubbly and browned.
5. Serve your Buffalo Chicken Dip with tortilla chips!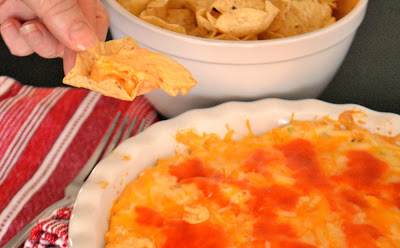 Now you want more, don't ya? Join me on 
Facebook
 for daily recipes and discussion, follow me on 
Twitter 
or see where I get some of my inspiration on 
Pinterest
!
Like my theory of all the buffalo goodness without the mess? Try
Buffalo Chicken Meatballs
! Perfect for football season and cocktail parties!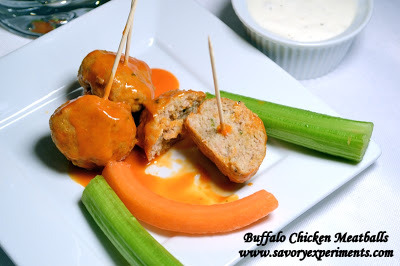 If you like this recipe, make sure to follow me on Pinterest for even more! 
Visit Savory Experiments's profile on Pinterest.